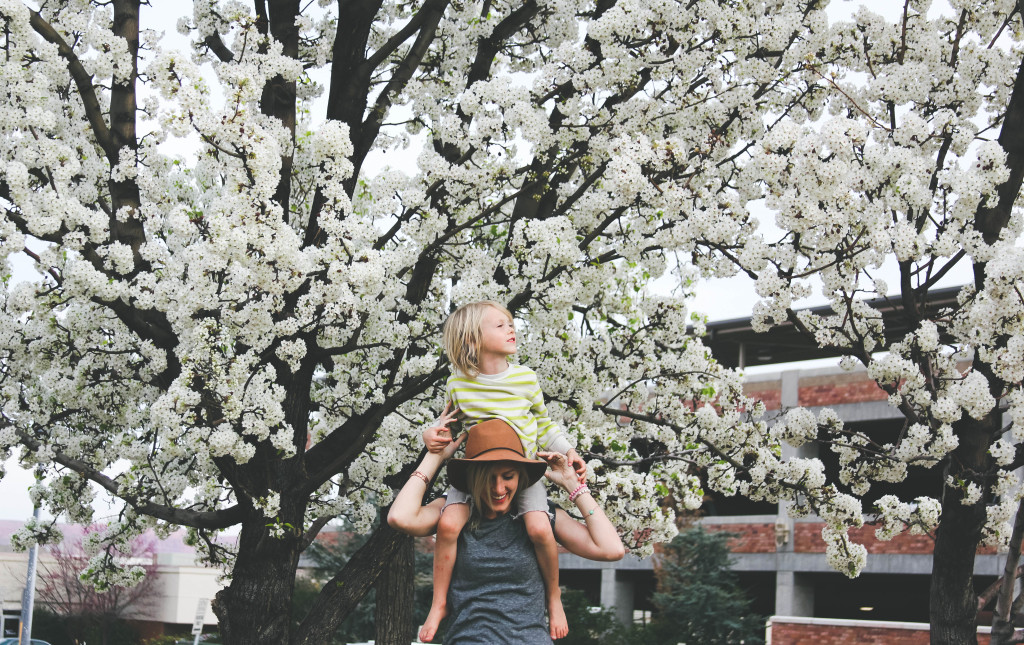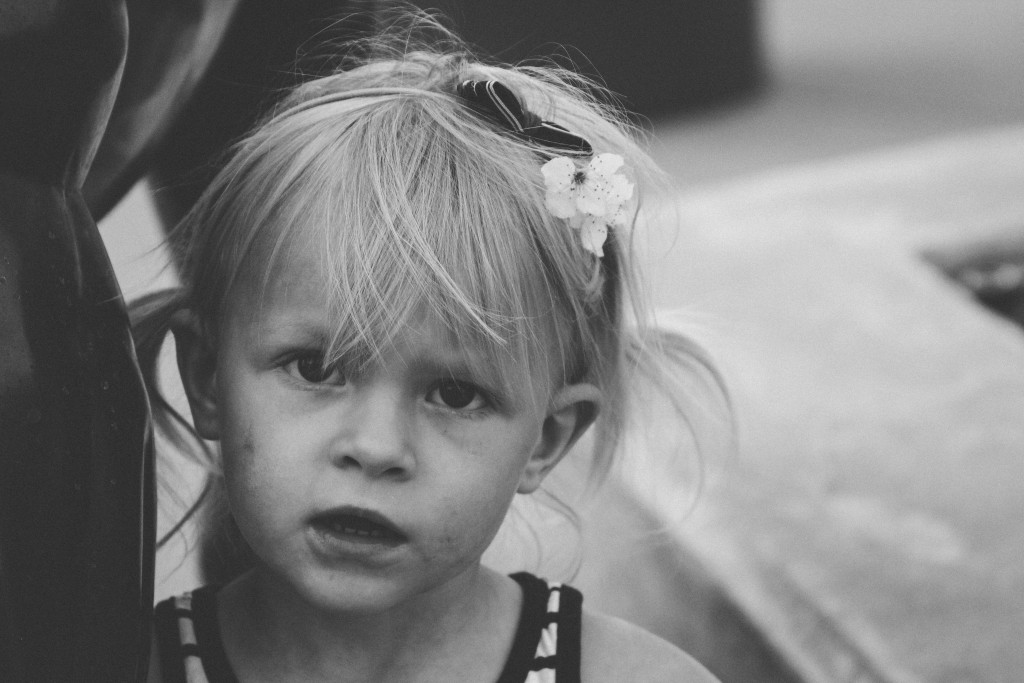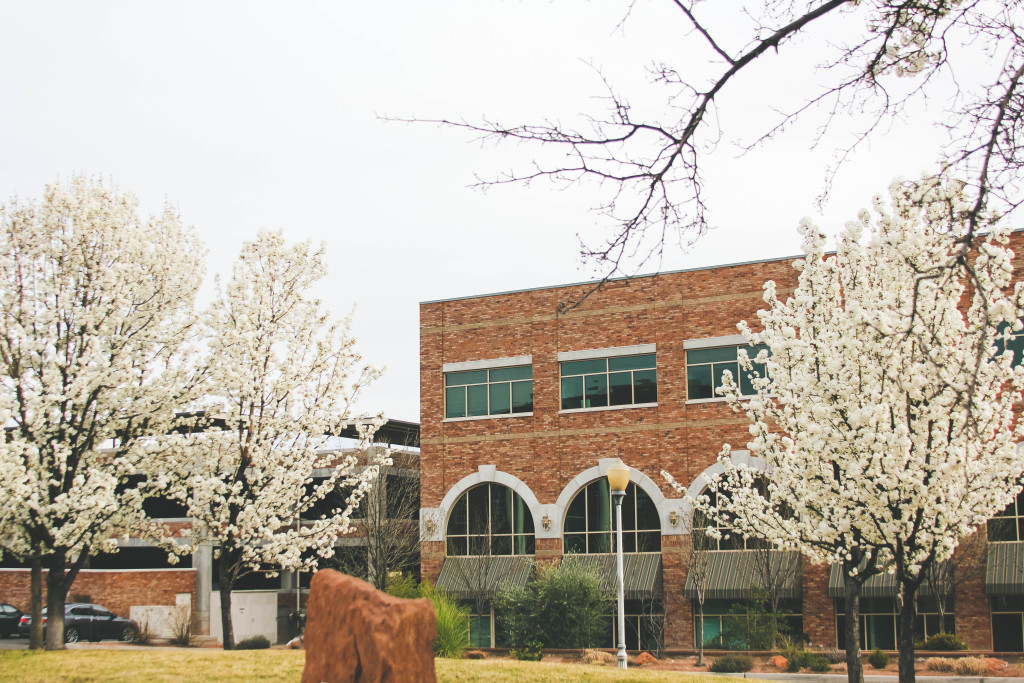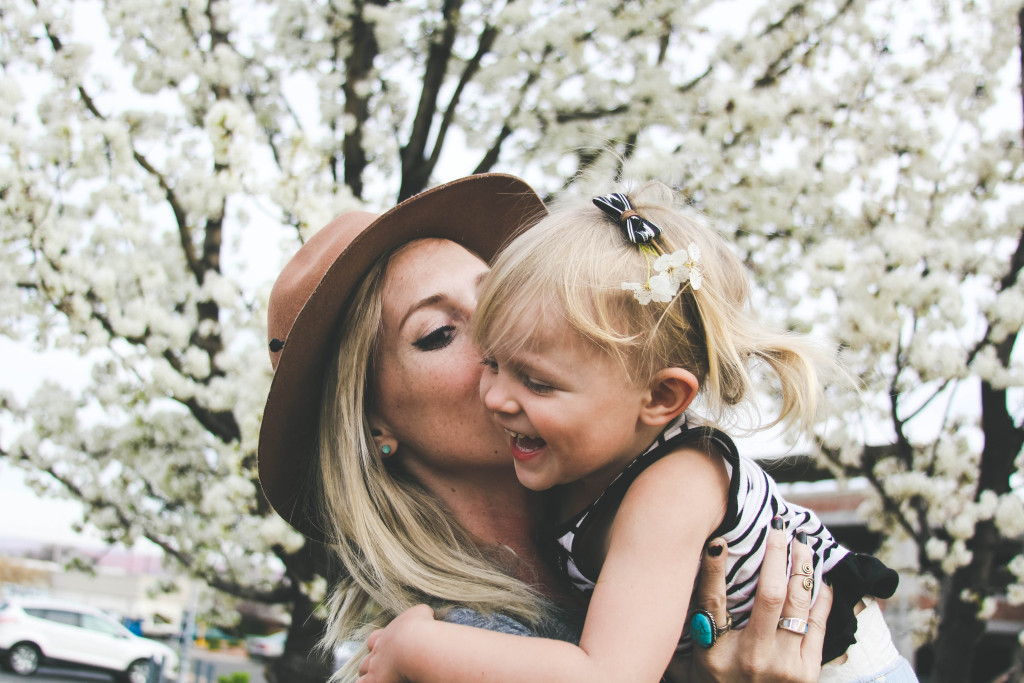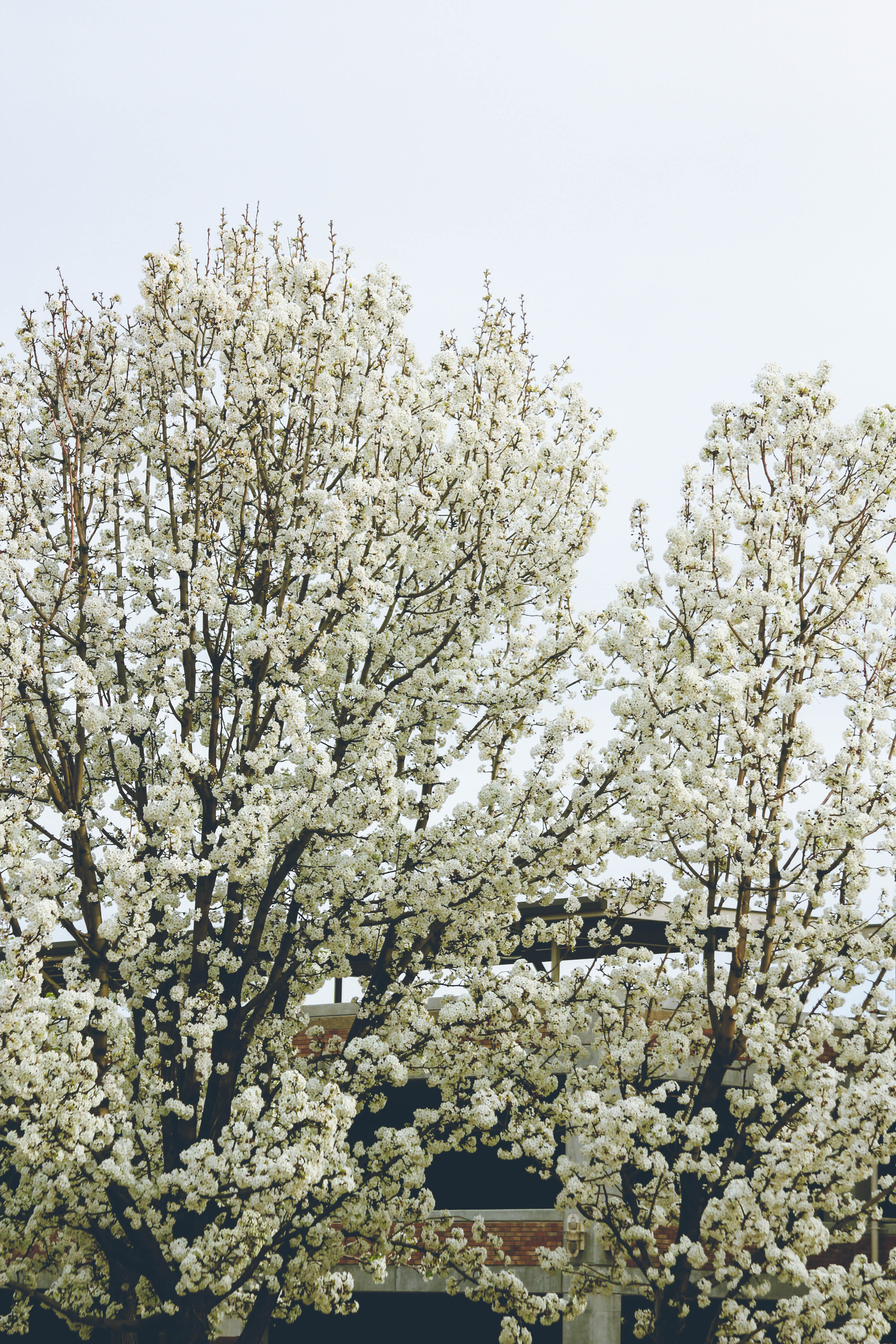 I can't get over how beautiful the blossom trees are right now! They are popping up all over town and I'm loving it. I do have to admit that the smell of them is a little interesting… it reminds my sister and I of sautéed mushrooms, BUT they sure are pretty to look at!
Last Friday started off our spring break. Our good friends, Lindsy and Jamie come down to visit and we played sun up to sun down. I did NOT want it to end! But by Sunday I think all the fun was getting to all the kiddos, we had a house full of grumps haha. But of course when it was time to leave everyone was playing happily and having fun again and didn't want to leave.
I'm going to post more about our weekend in my next blog post and one of our favorite things we do when they come down. So for now, blossoms.  All the heart eyes for these blossoms!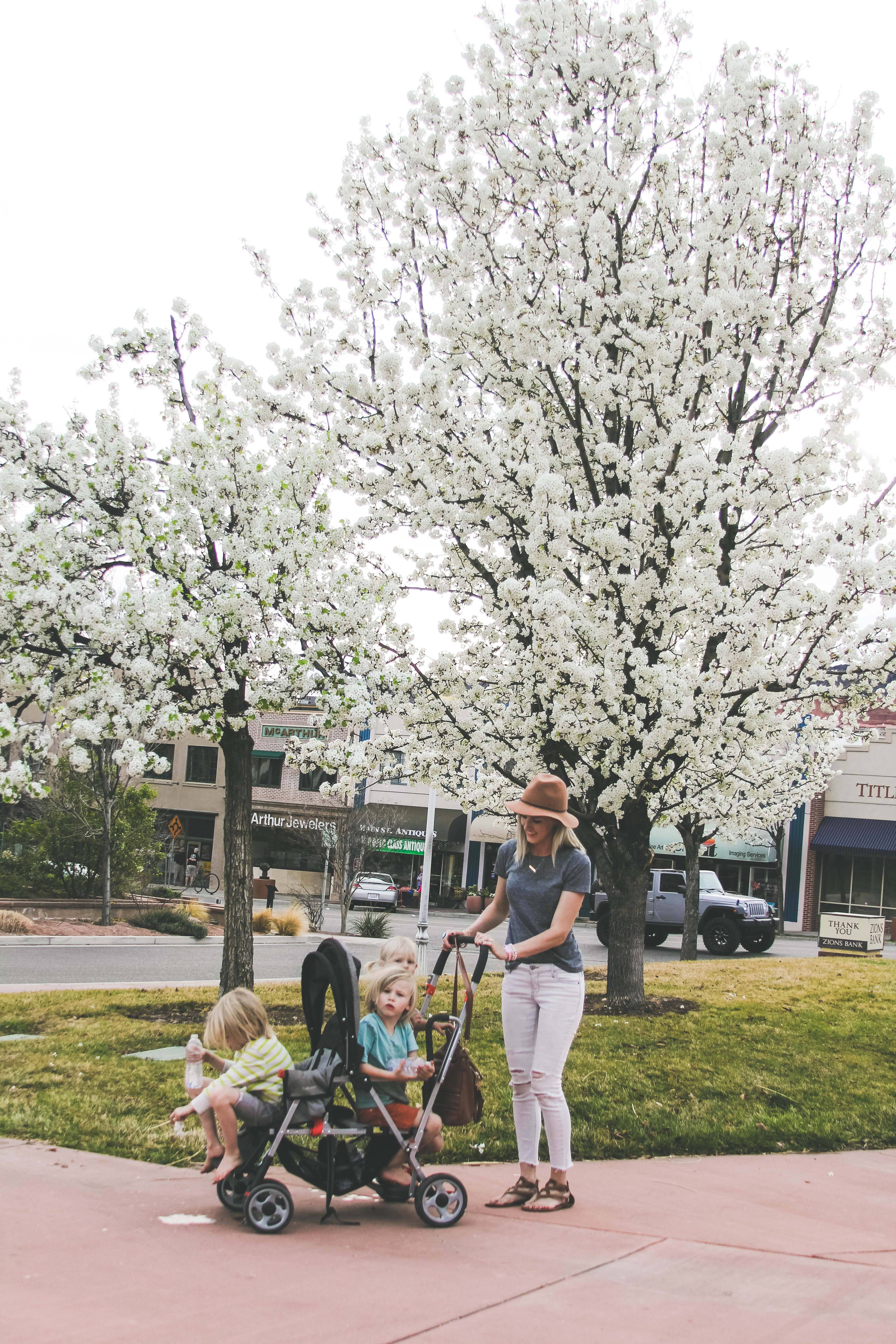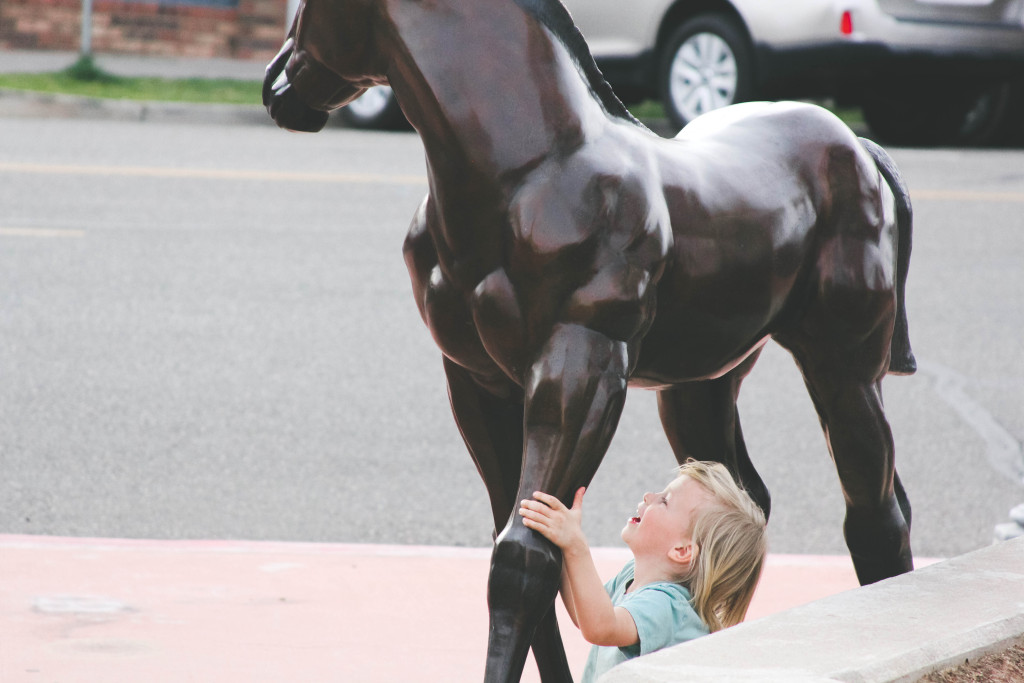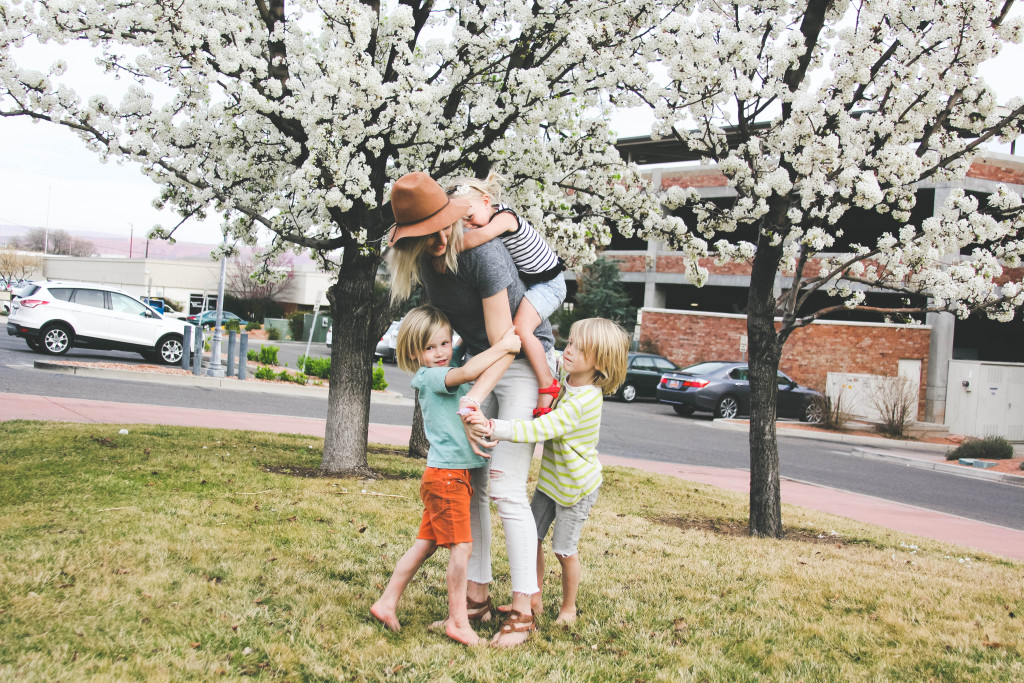 I think I got pretty lucky that my kids are light.
But I wouldn't mind and extra arm or two… or three… or four.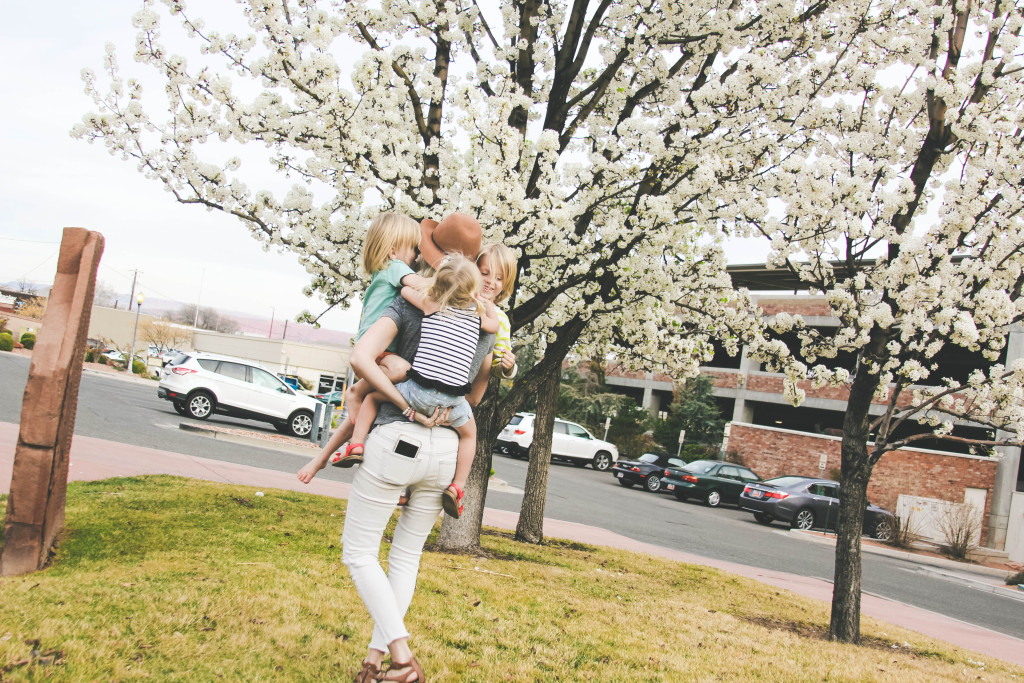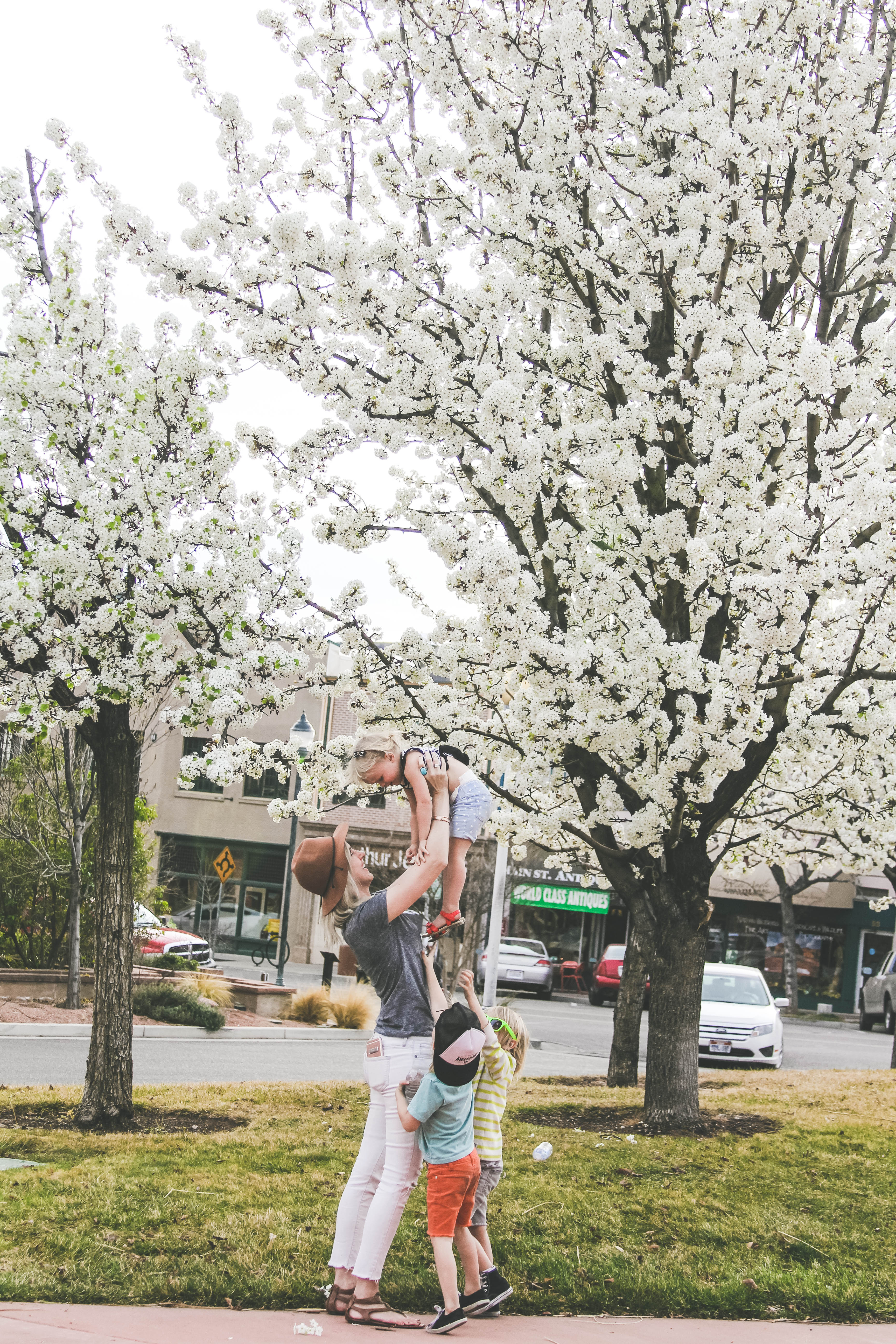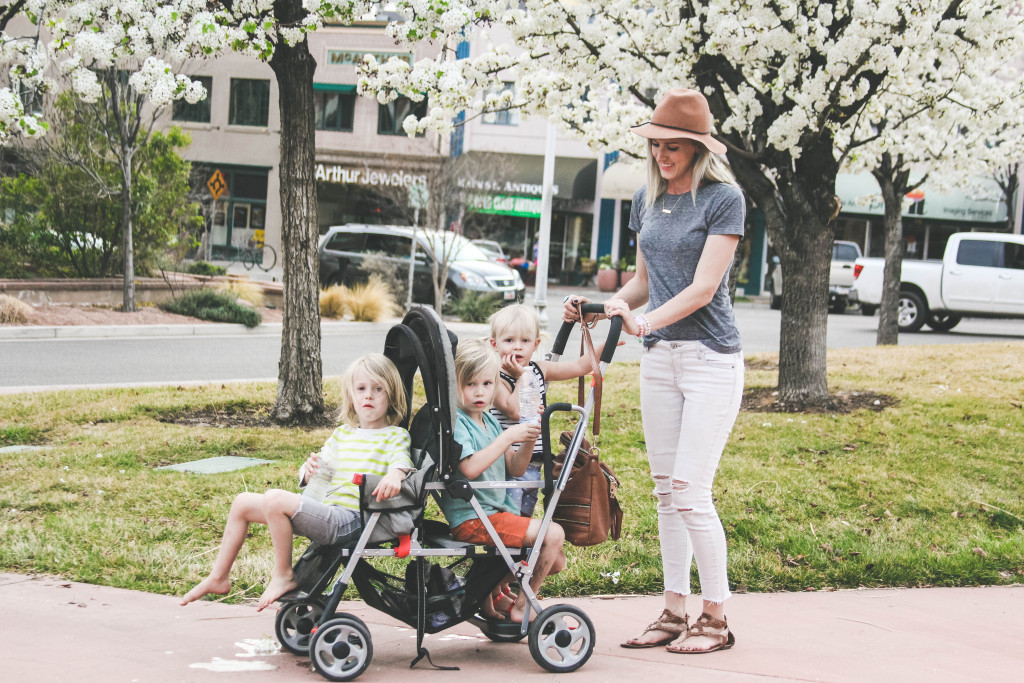 One of my favorite things to do with my kiddos is go out on little adventures and explore. I've been wanting to take them to see the blossom trees so that's what we did. Gibson kept saying "ooooo pretty!!" at all the flowers in the trees. They boys are pretty much monkey's and will try to climb on anything they can, is this just a boy thing? I also caught them picking some of the flowers to give to Gibson and I, what little sweeties.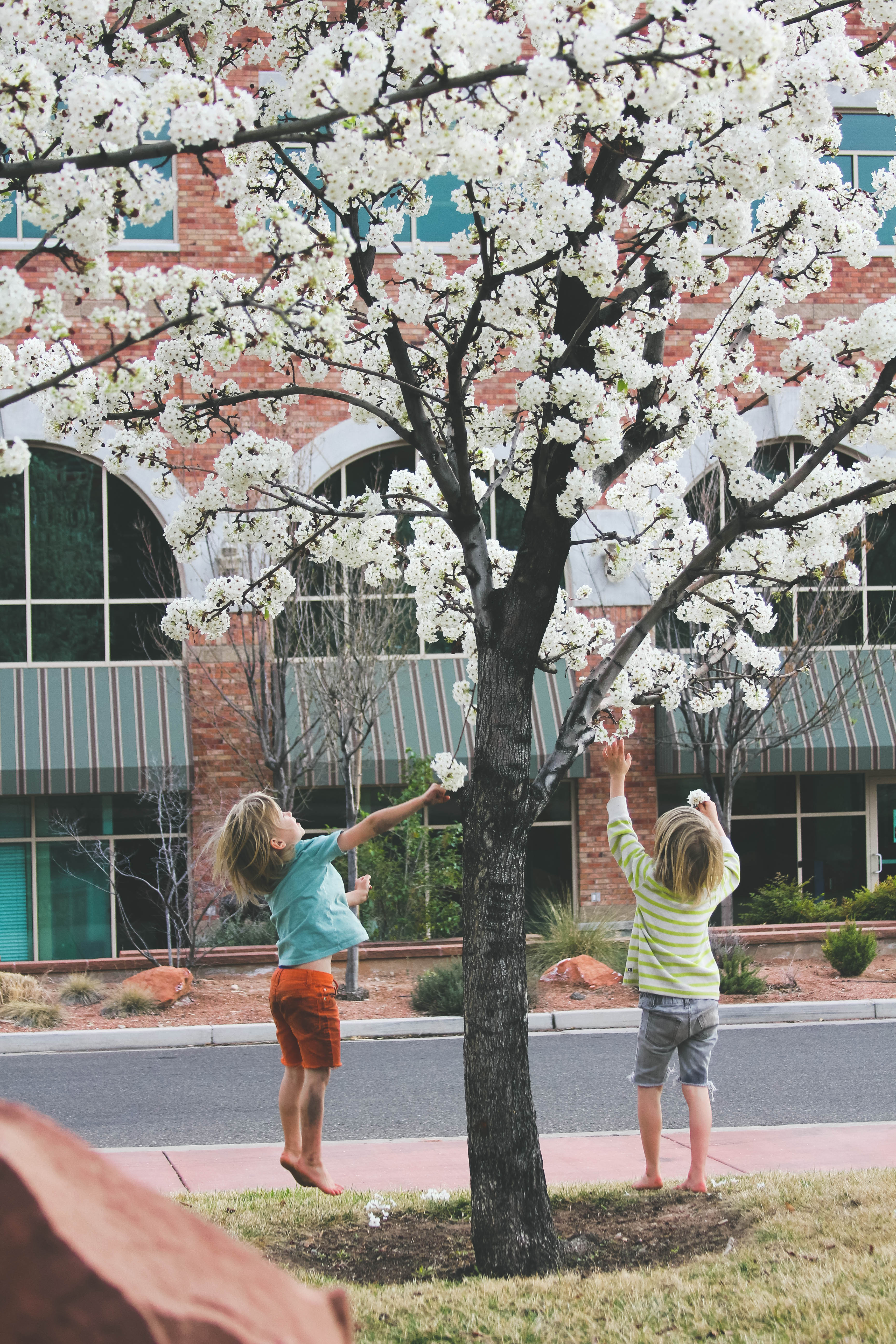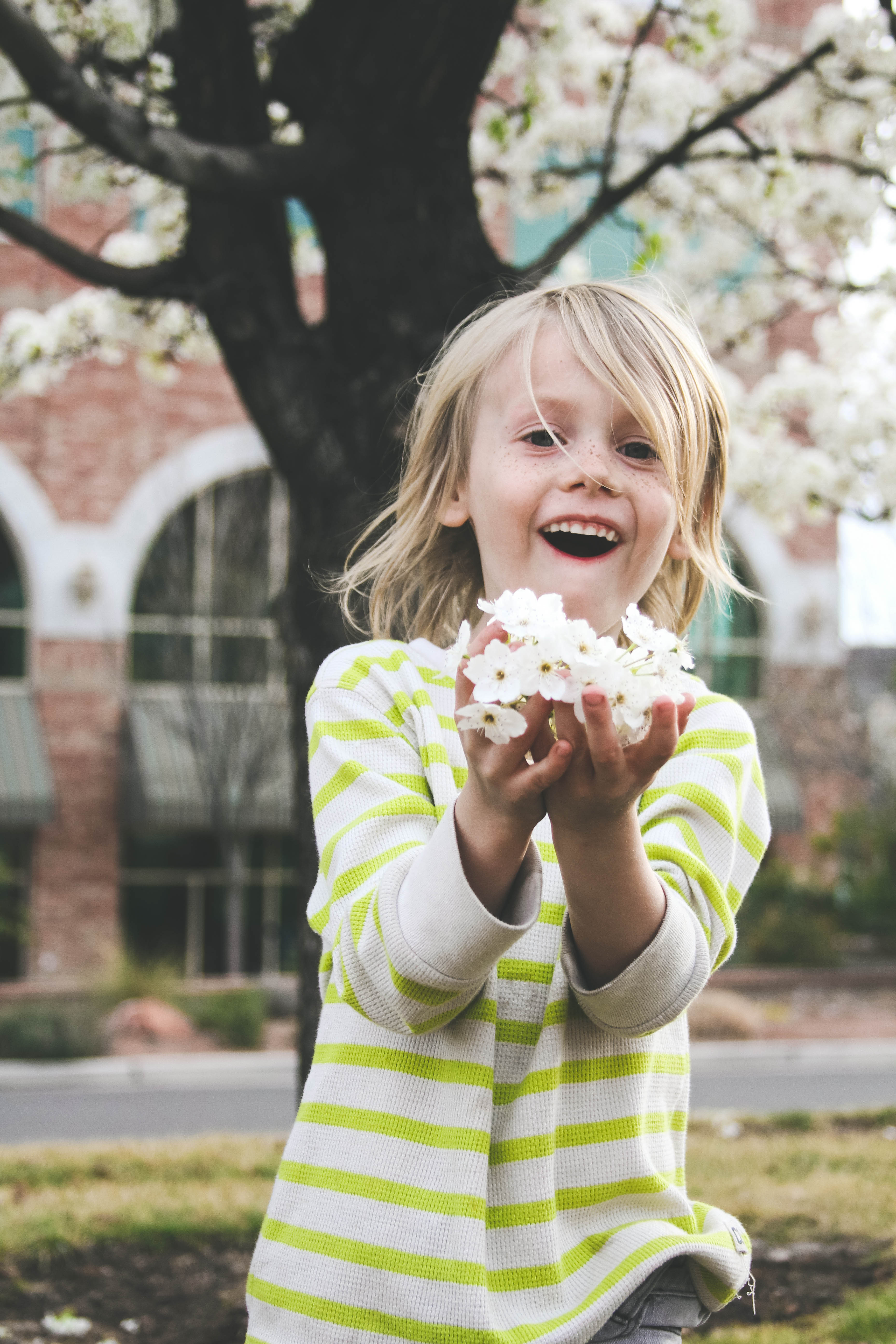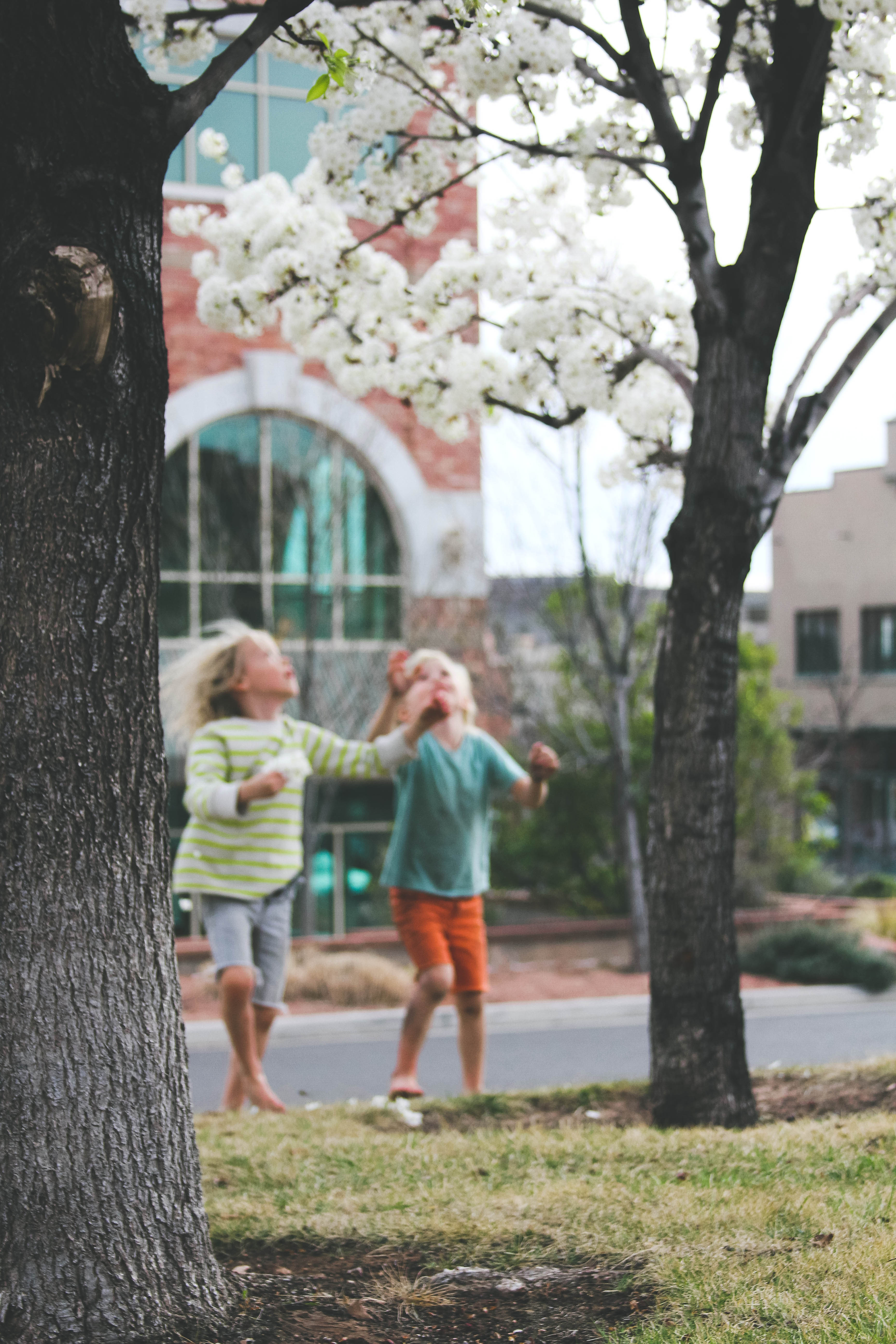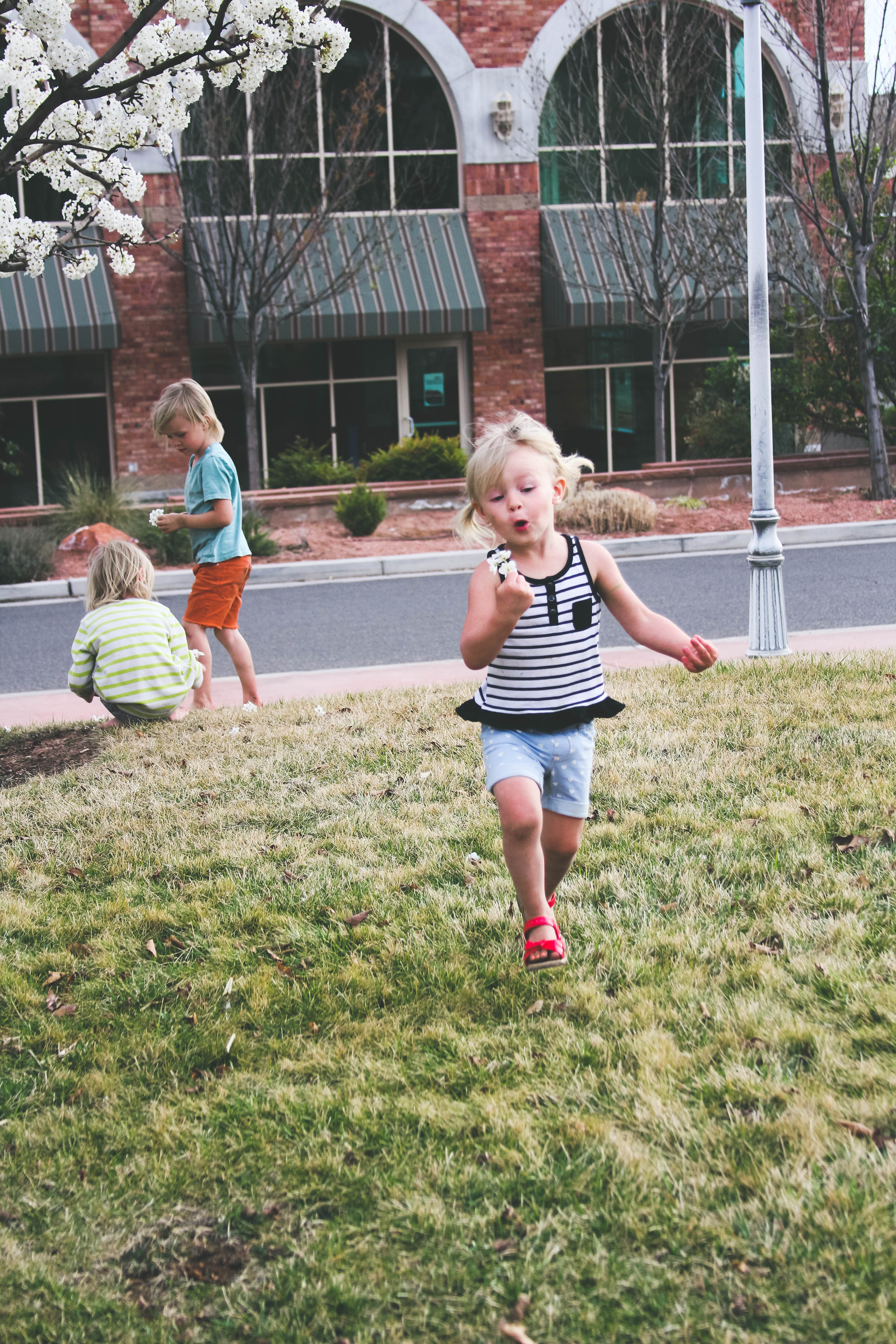 Of course they spotted water with stepping stones. Once we were on an agreement that they were to only walk across the rocks and not IN the water, we all went across.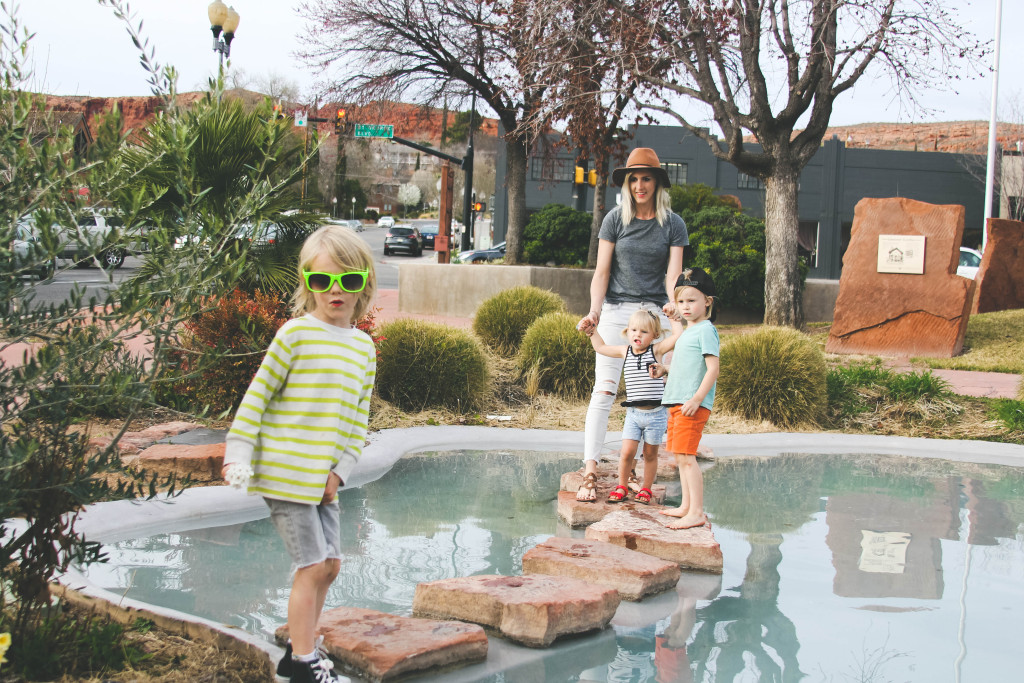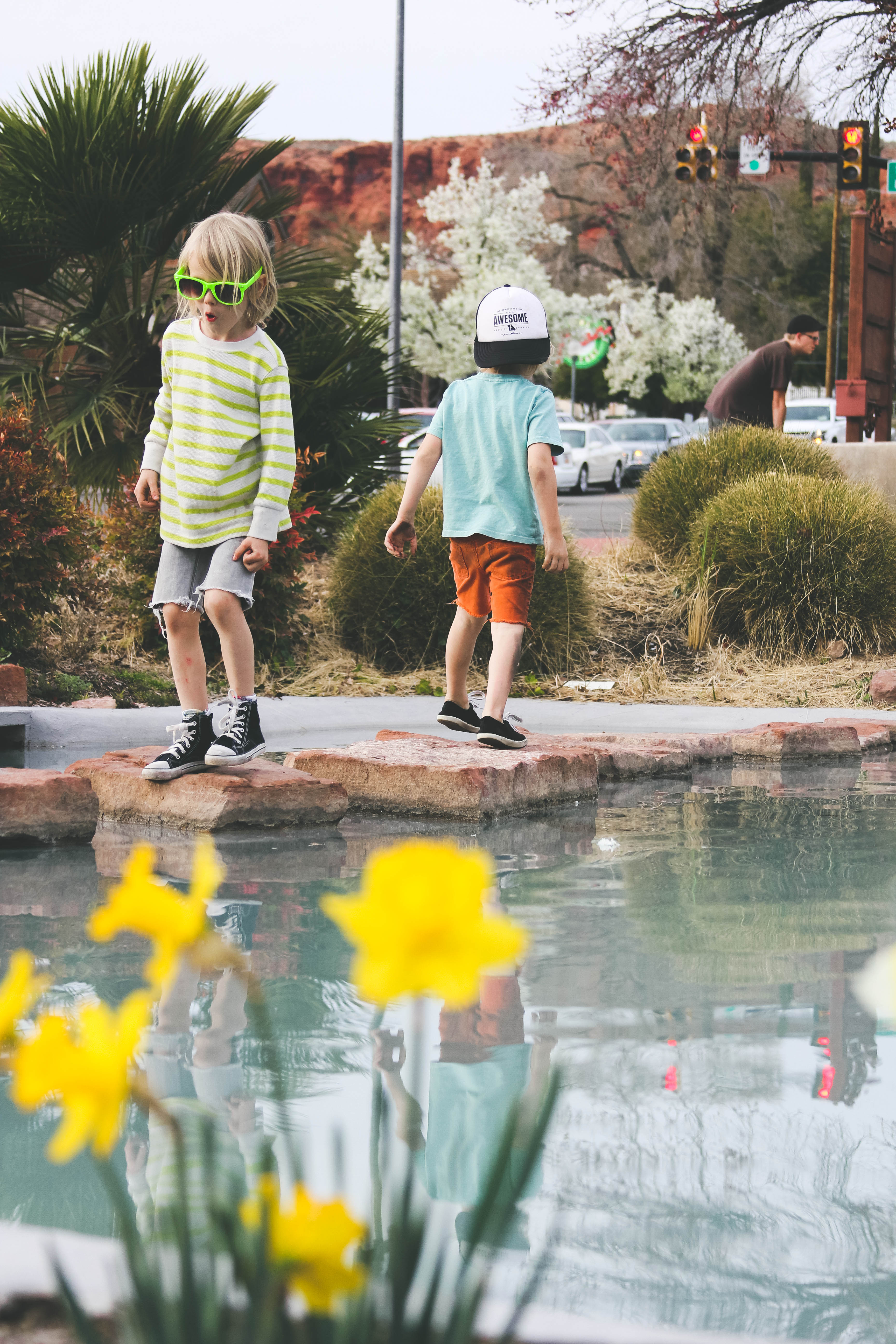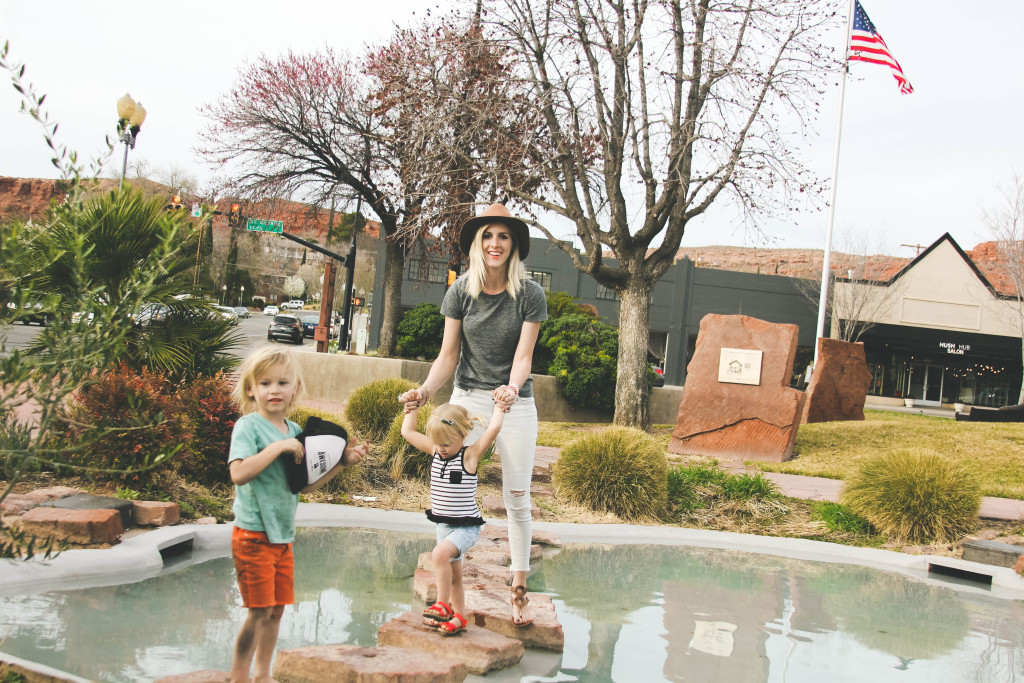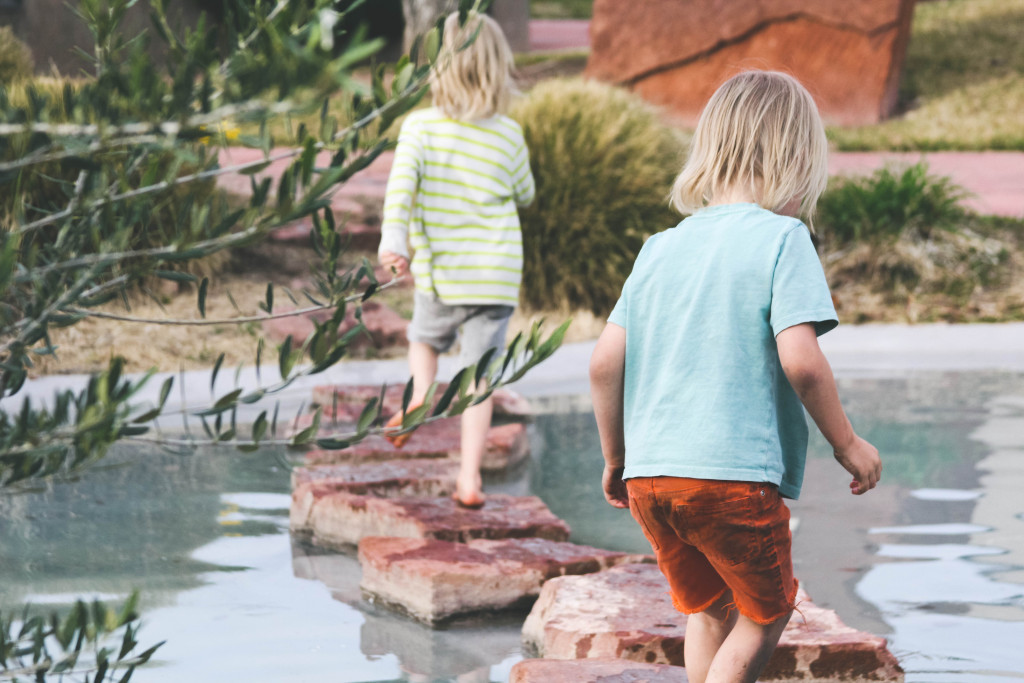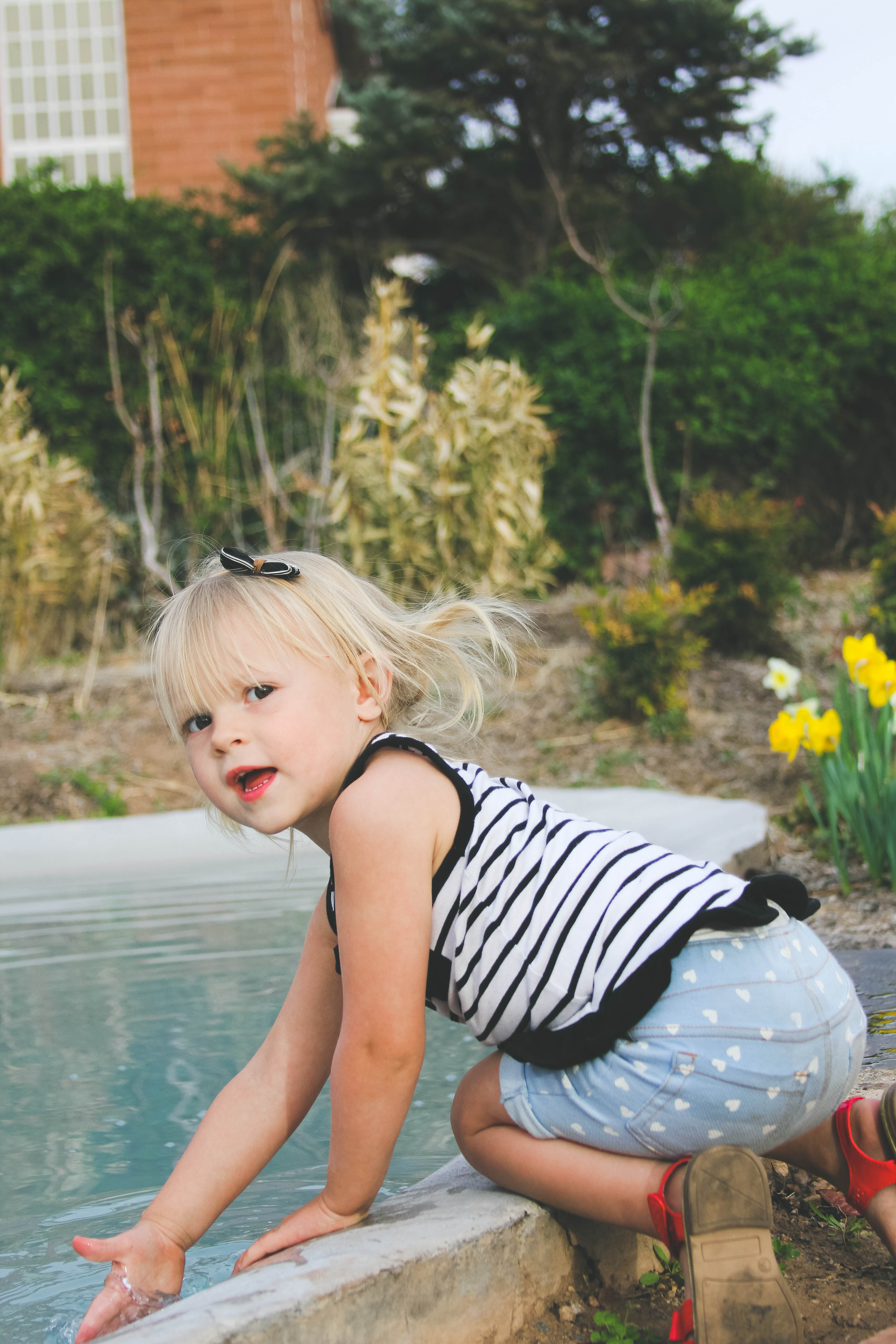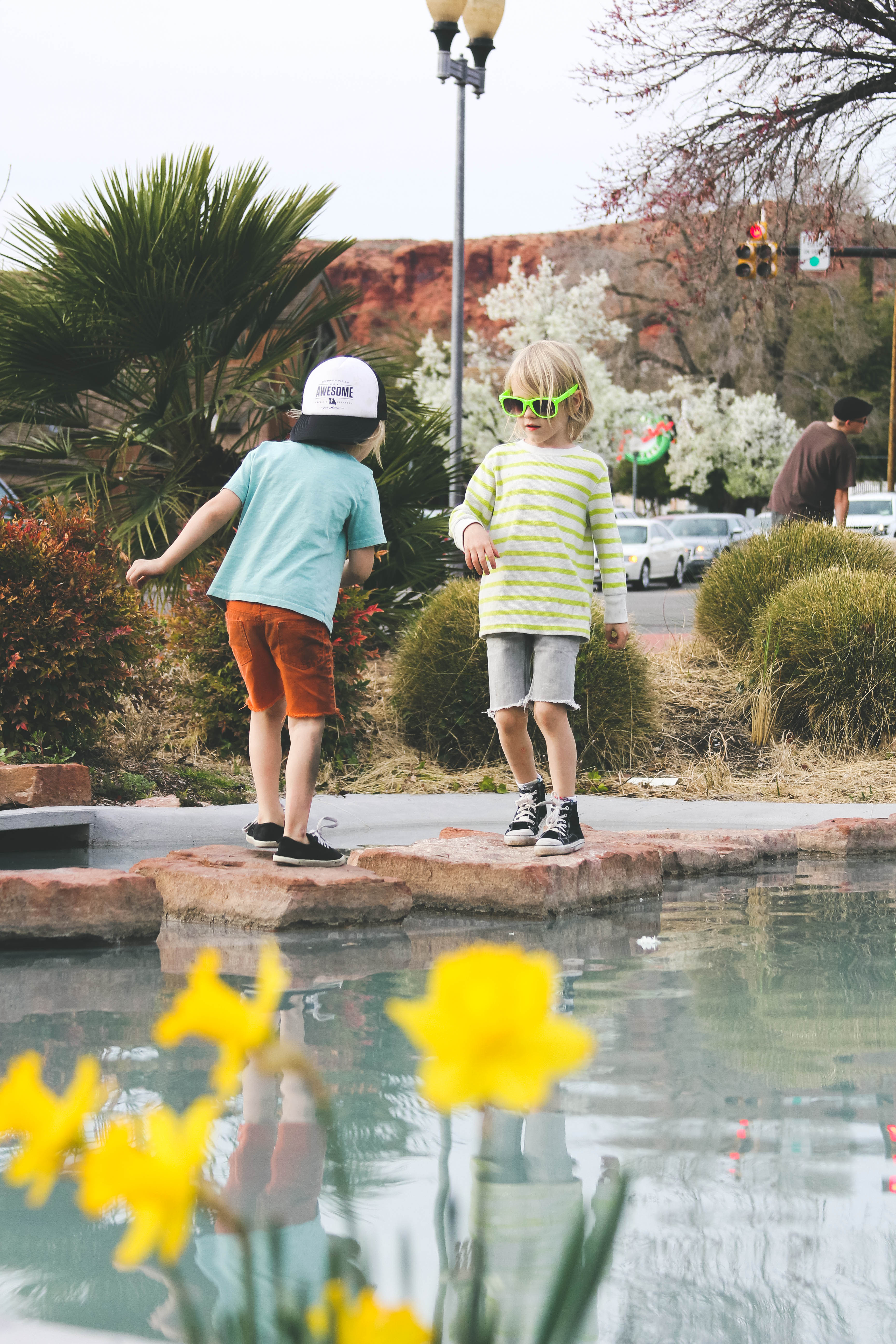 Gibson spotted out her twin and wanted a picture with the statue haha.
All it was missing was a little bow.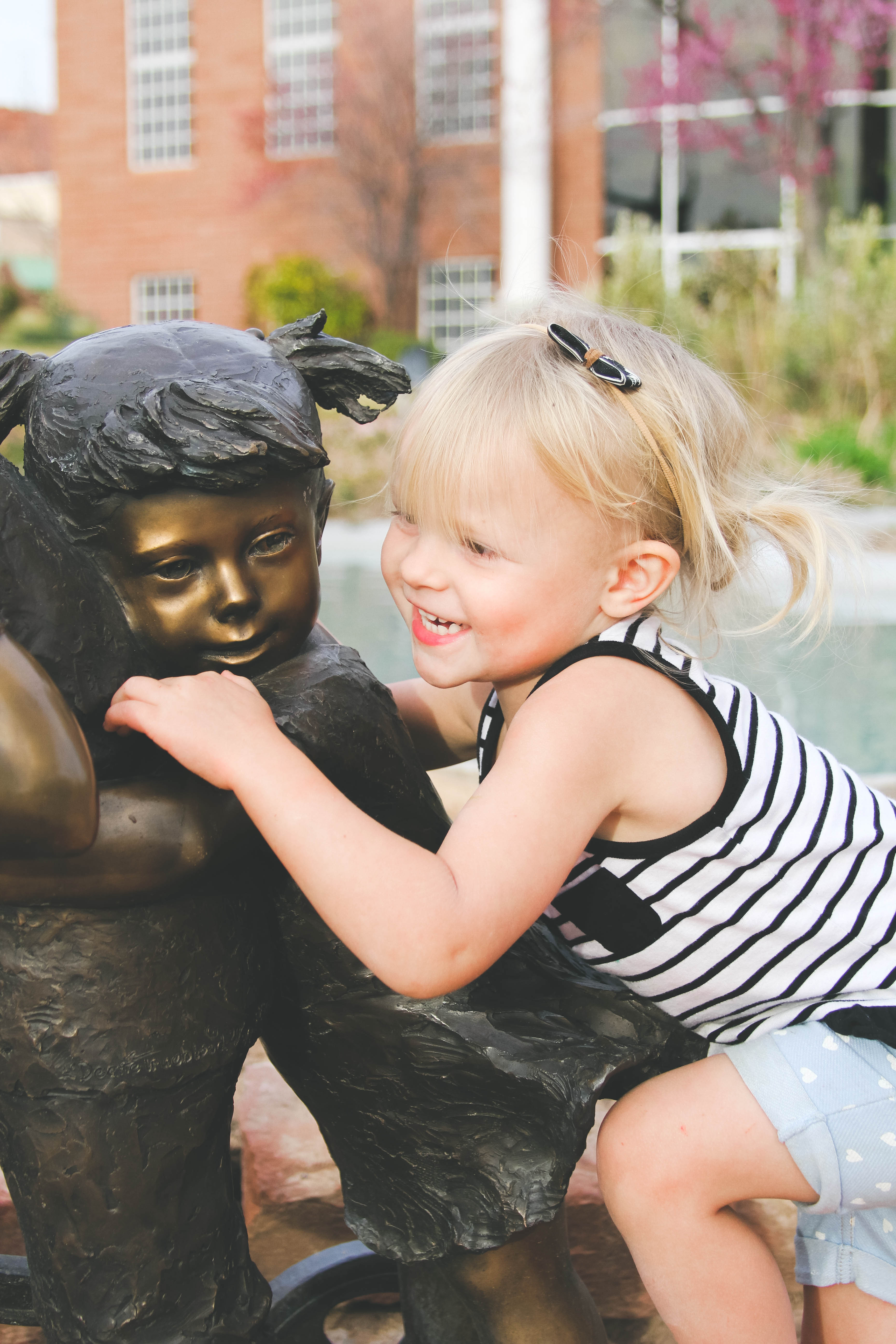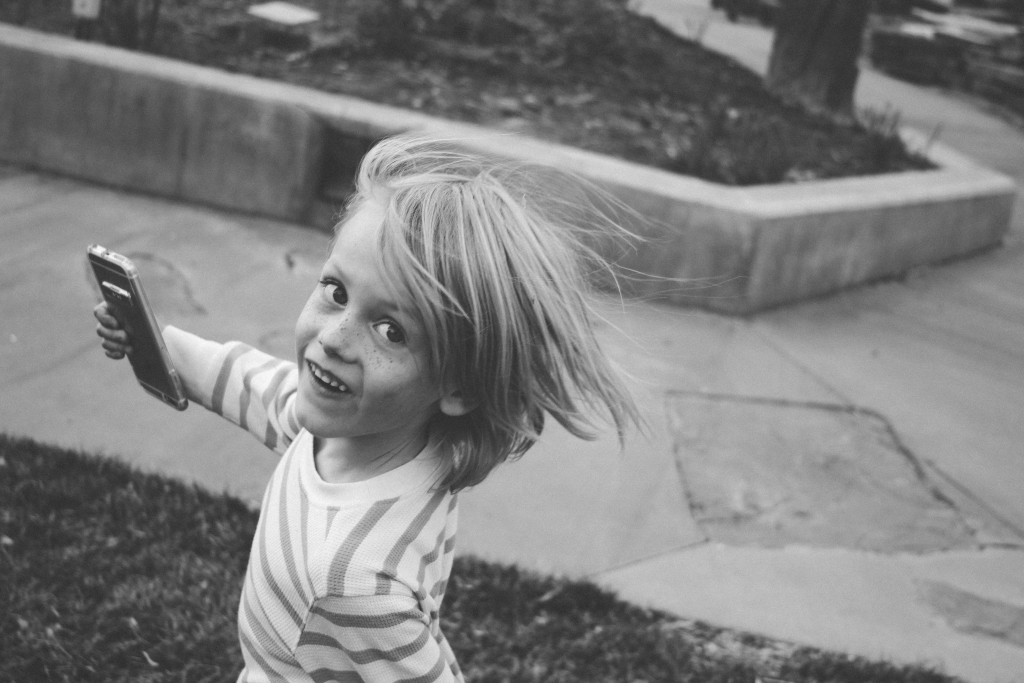 Always on the run & stealin' Mama's phone.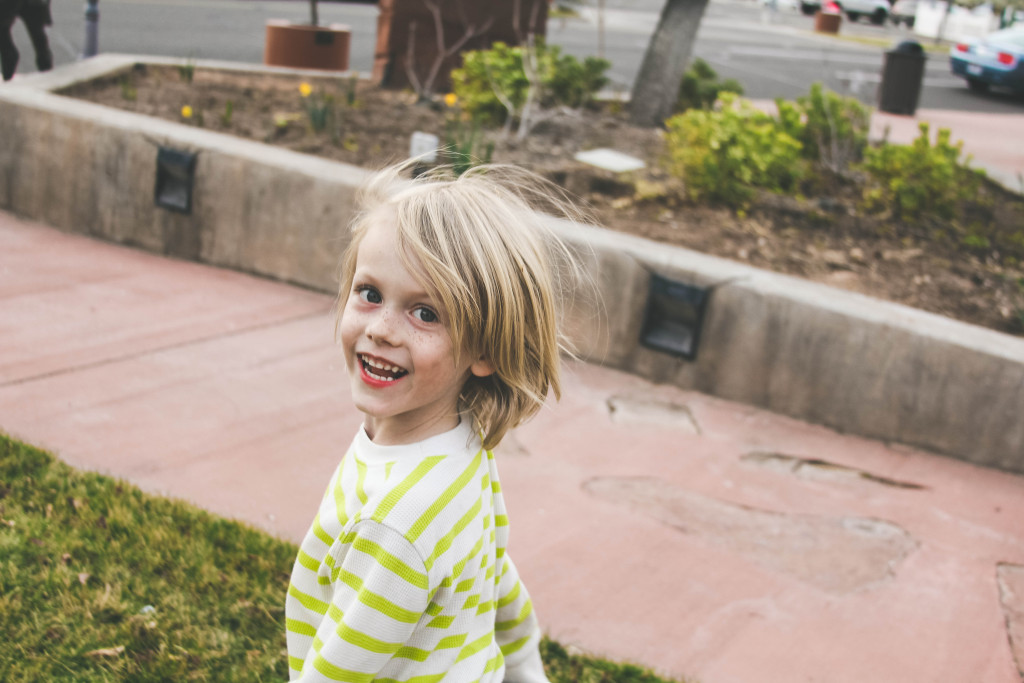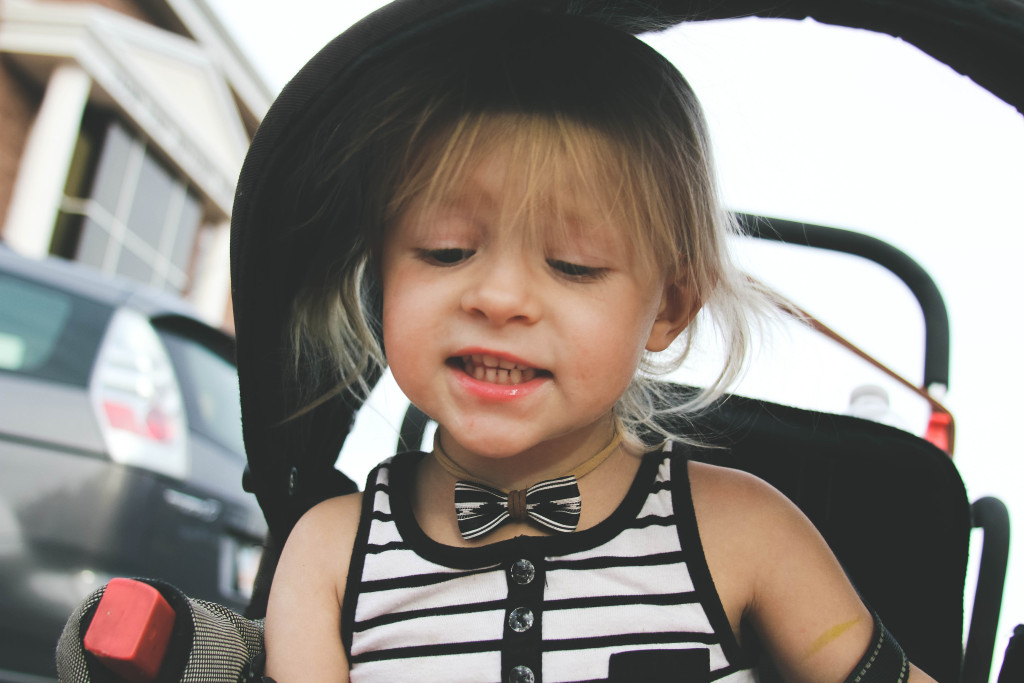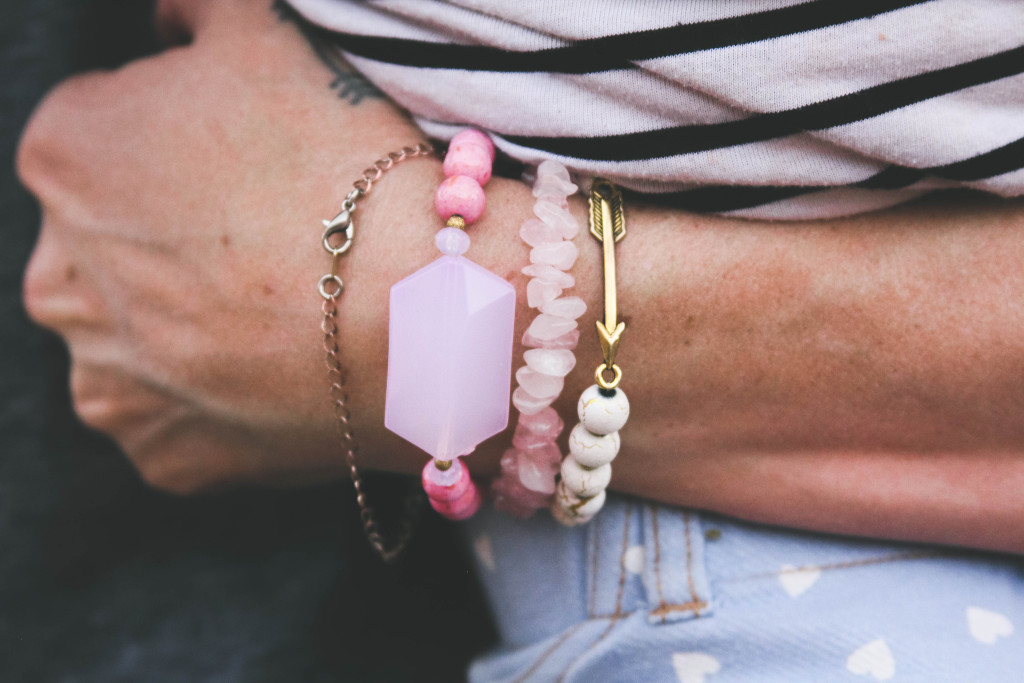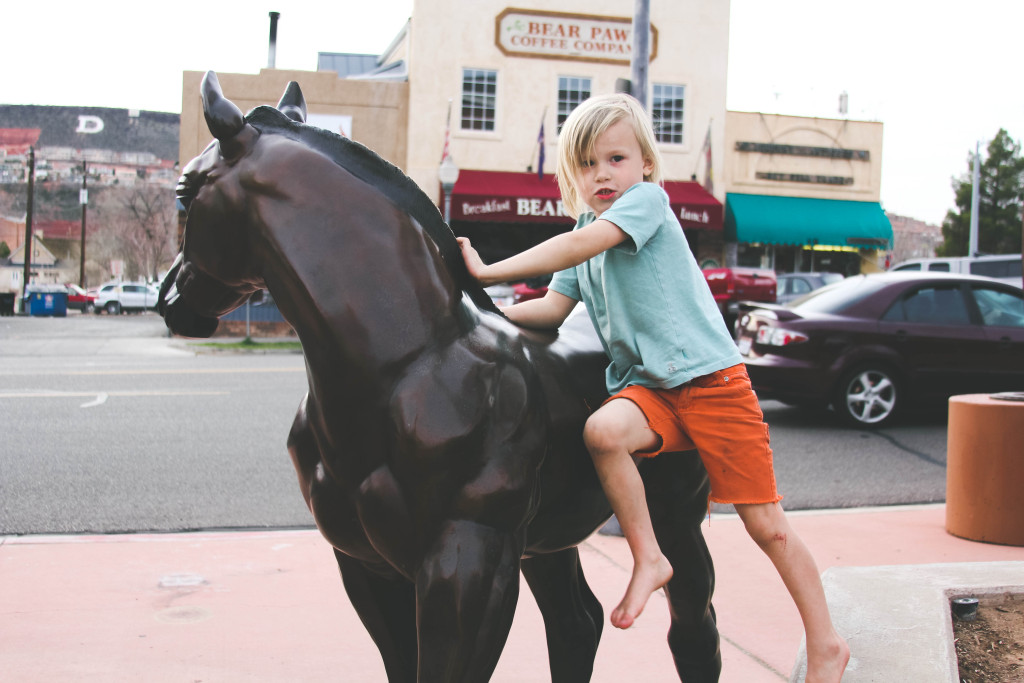 Before we left to go meet Lindsy and her boys at the park, they all decided to play tackle Mama — which always automatically turns into a tickle fest. 😉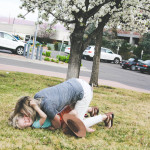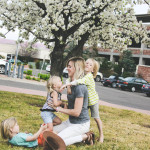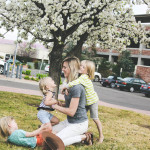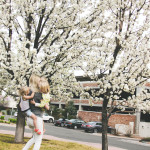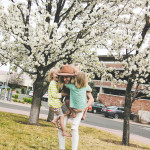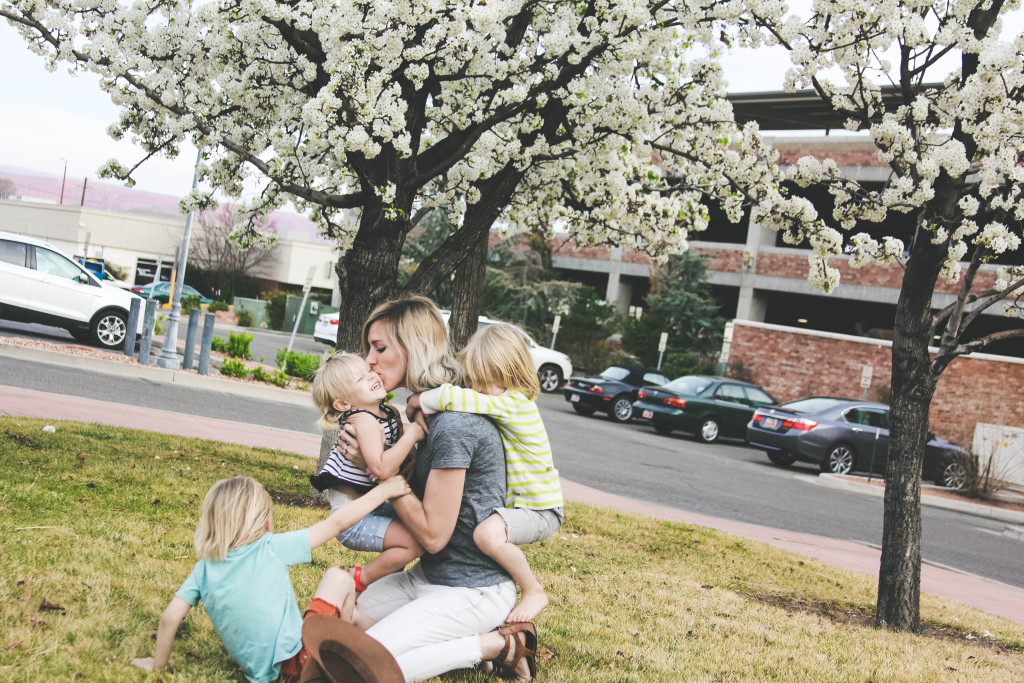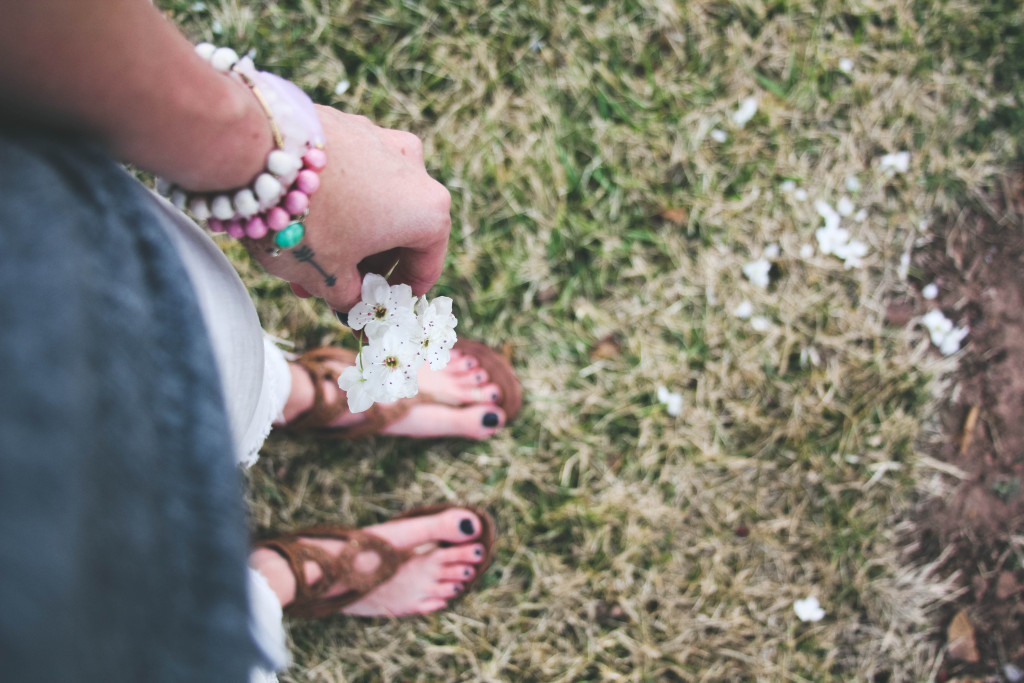 My flowers Nixon & Jovi picked for me <3
And my bracelets are from | The Grace Love Project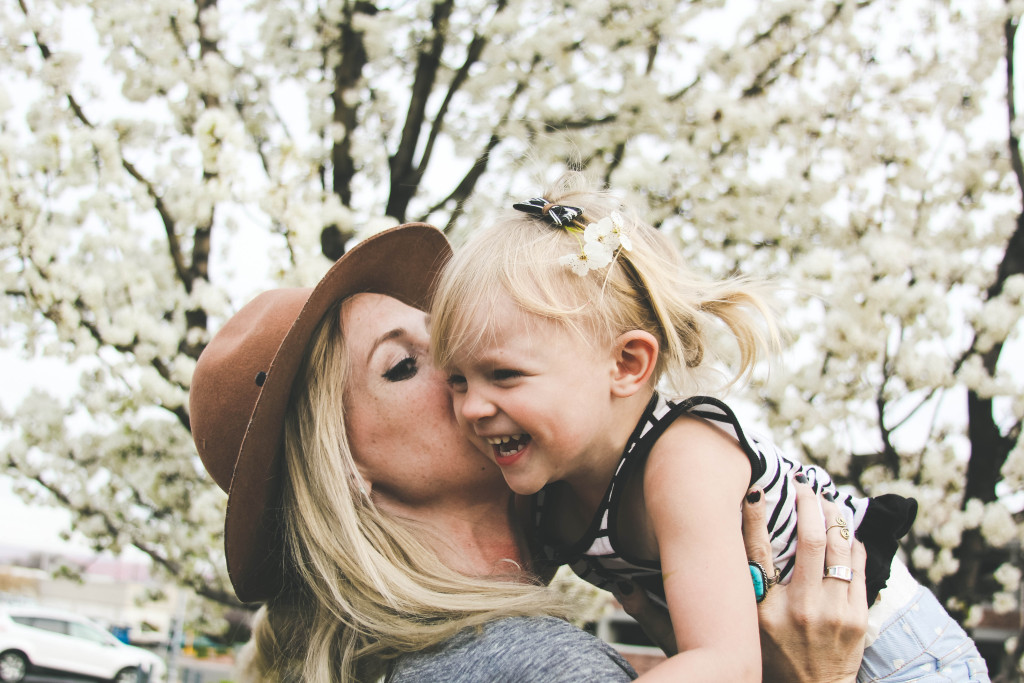 So grateful for these beautiful souls I have been blessed to raise and for beautiful days like this one.
xoXox
Save
Save