The boys were both so excited when the Kidbox package arrived at our doorstep!  I was right in the middle of making lunch and they couldn't wait one more second to open it haha. It was full of cloths, stickers, a little surprise toy and addressed to Nixon & Jovi. They were so excited!
What I loved about it was how easy it was to pick out what style I wanted online and then they picked out the clothing depending on what style and stores I had chosen. I then had 7 days to return anything that I didn't love or didn't fit. But I ended up keeping everything this time around. I also love that for keeping the box, they donated a brand new outfit to a child in need. <3
Jovi spelt his name by looking down while putting the letters on his shirt, he had no idea it was spelt backwards, haha cute boy.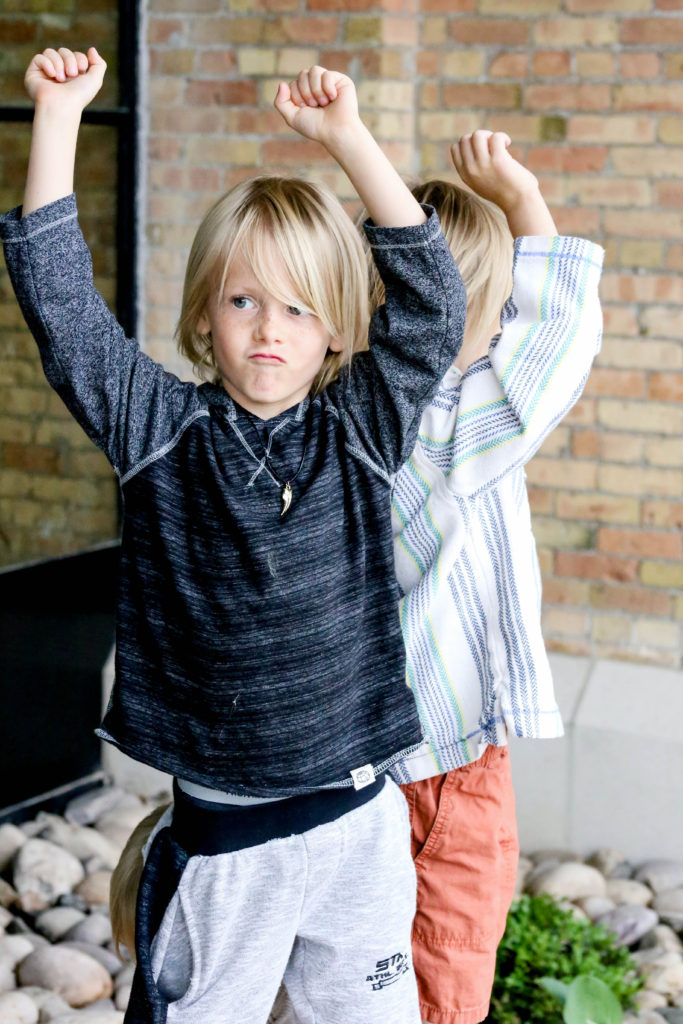 Nixon showing off his muscles in his new Kidbox outfit up at Trolley Square. He also claims he will never ever take off that dino tooth necklace he got from his school book fair. Never ever. 😉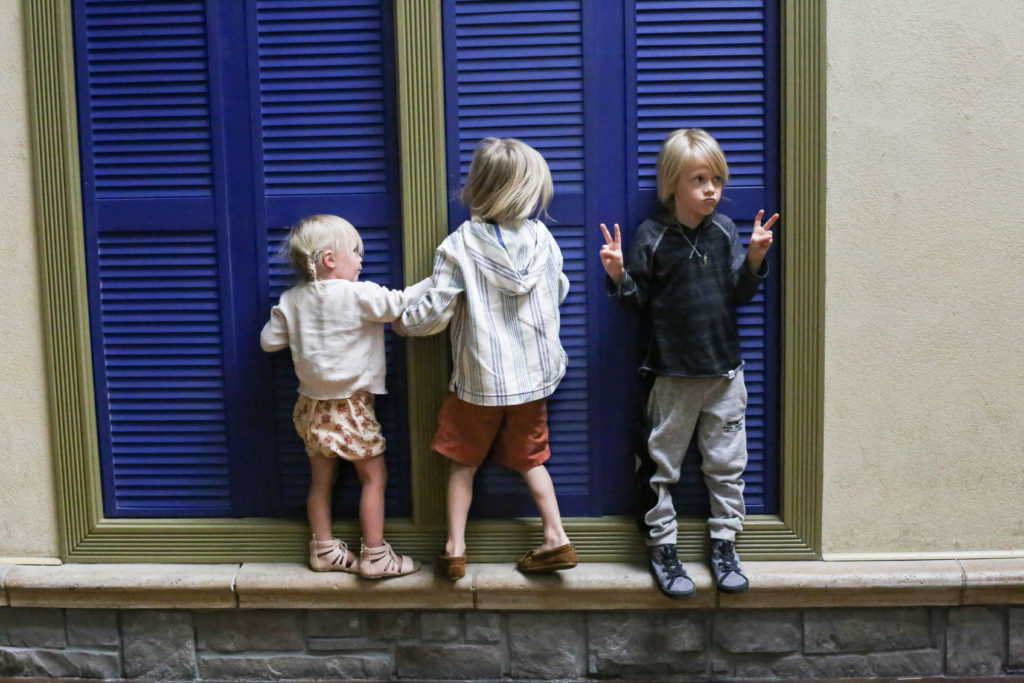 You can read more about Kidbox and how it works here.
Happy Monday!
xoXo