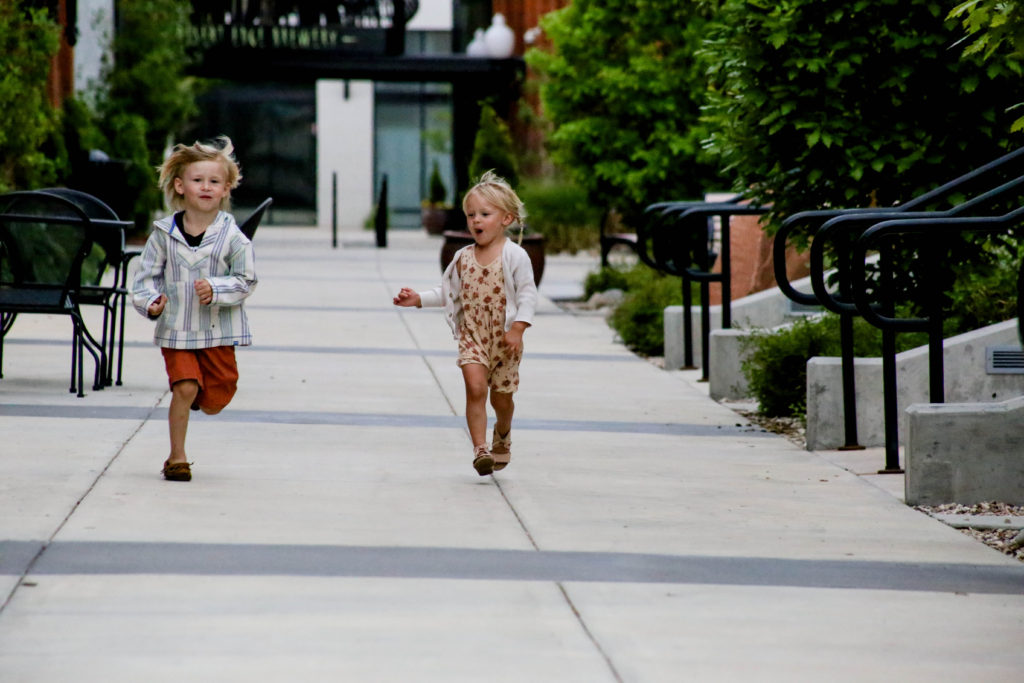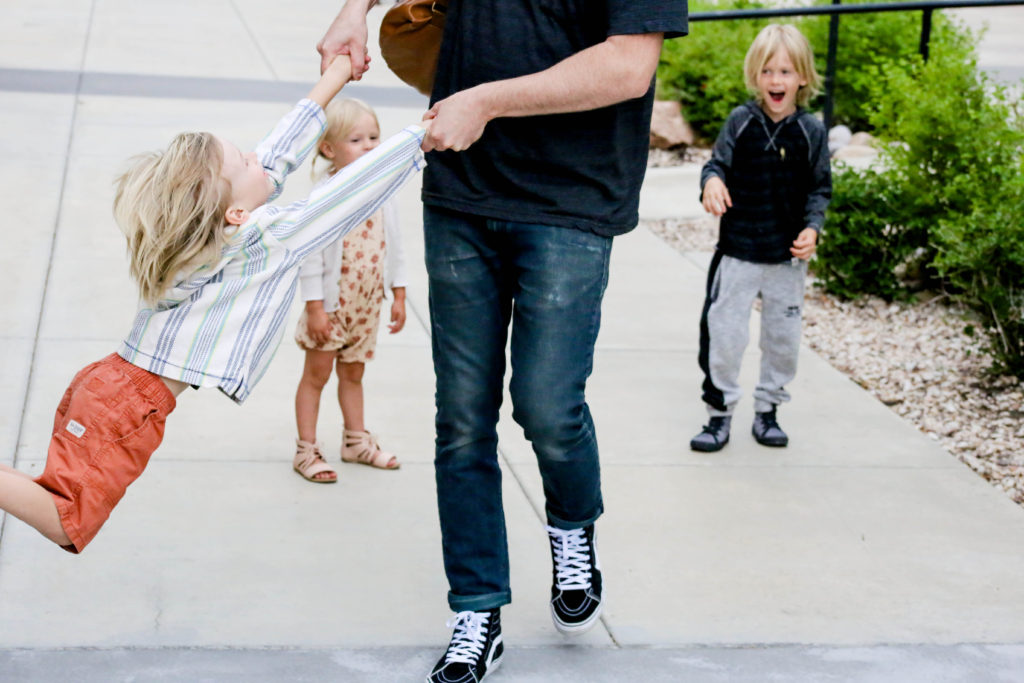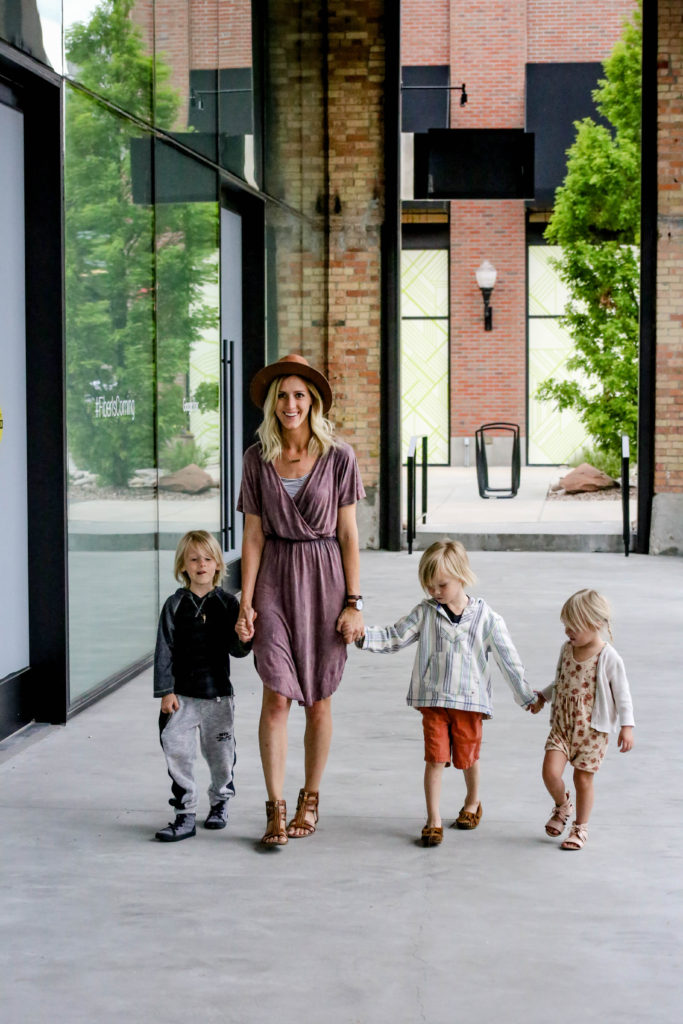 Before heading home from our Salt Lake trip, we decided to go downtown and stop by a few of our favorite shops and let the kids get their wiggles out before our four-hour trip home. We did a lot more window shopping then actually getting anything and played red light green light out in the courtyard. Our kiddos love that game. Then we headed down a few blocks to one more shop before heading back.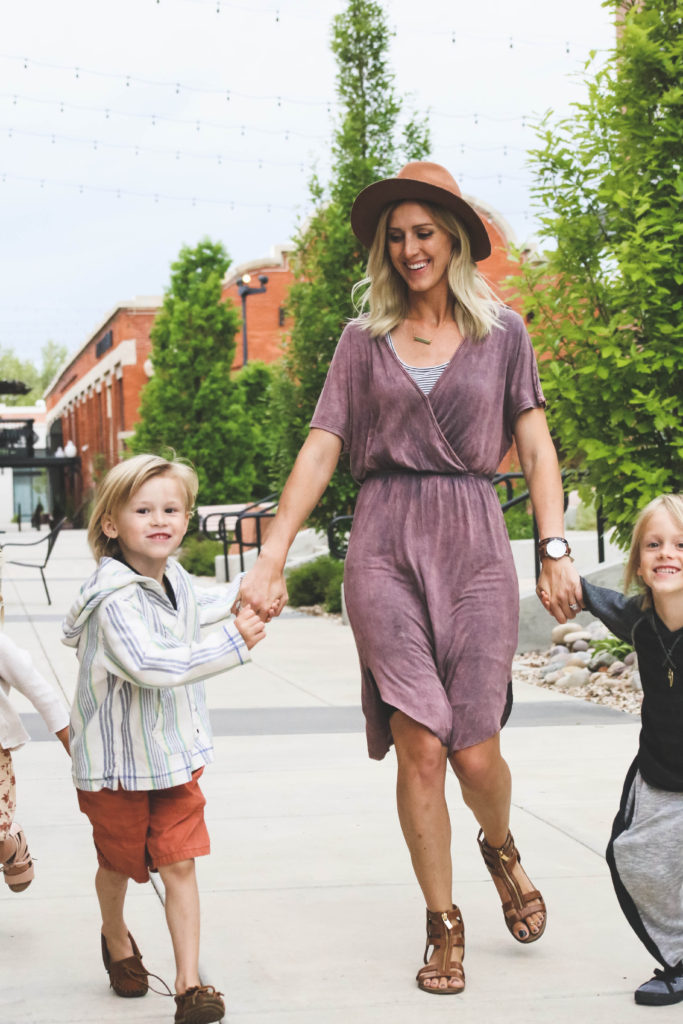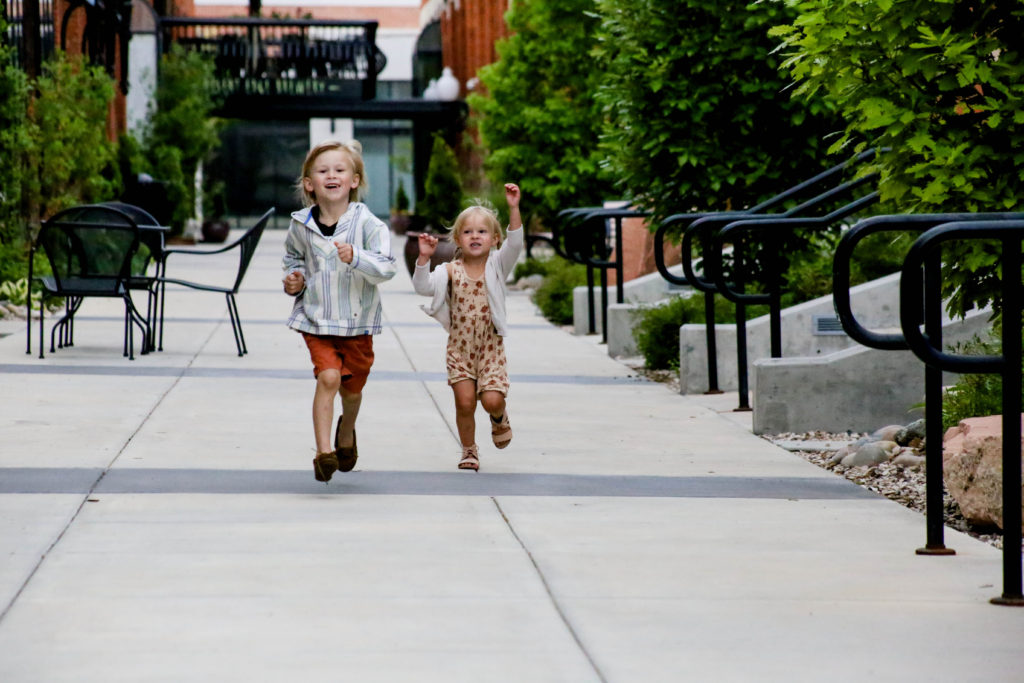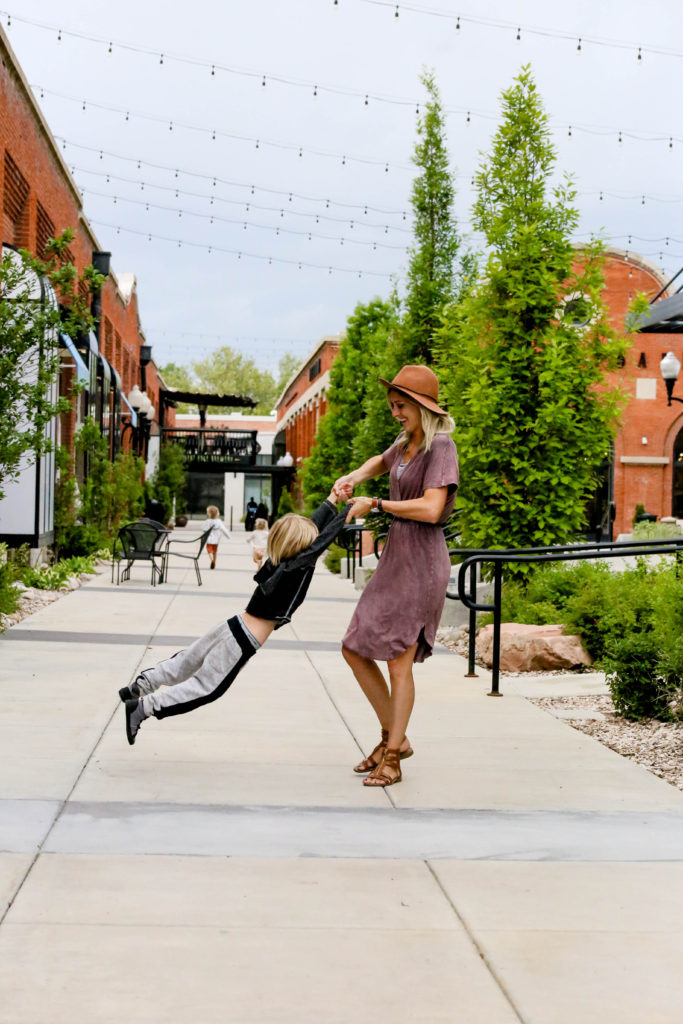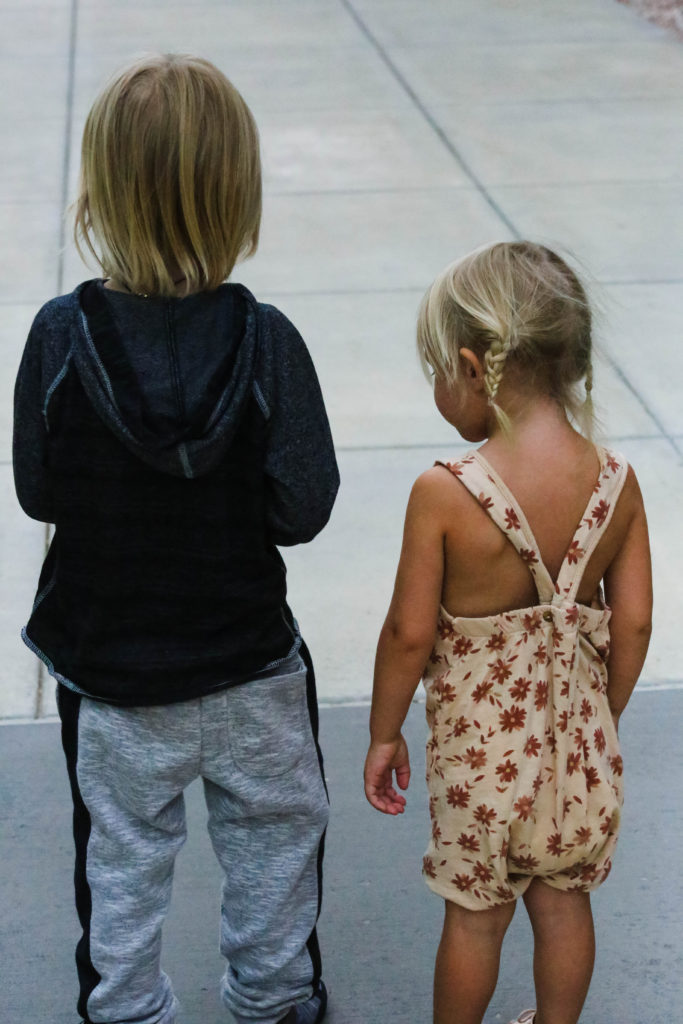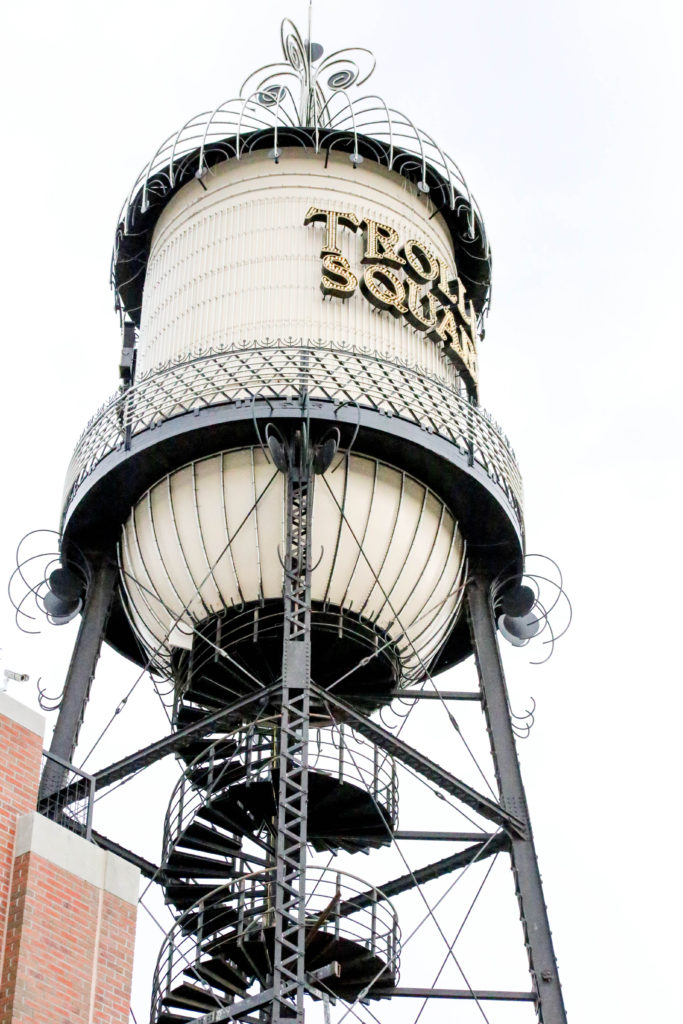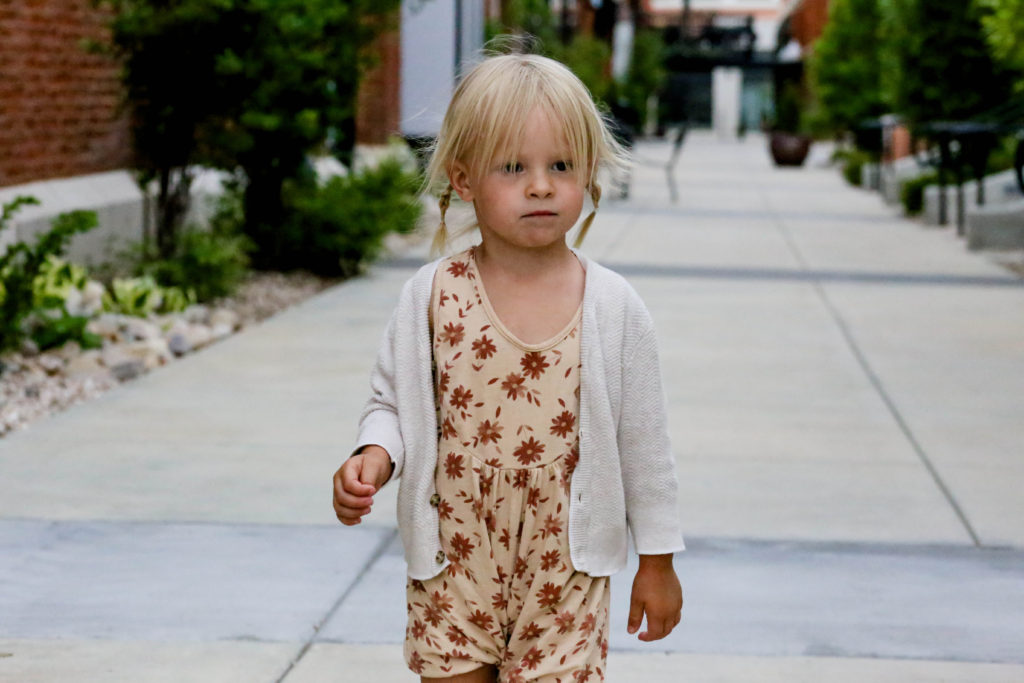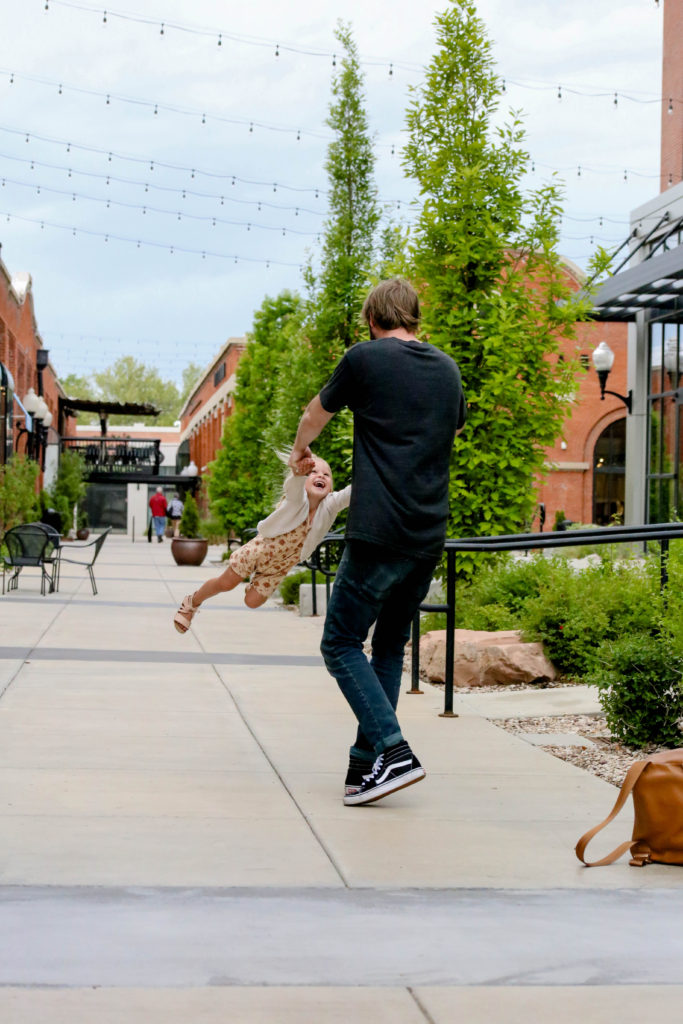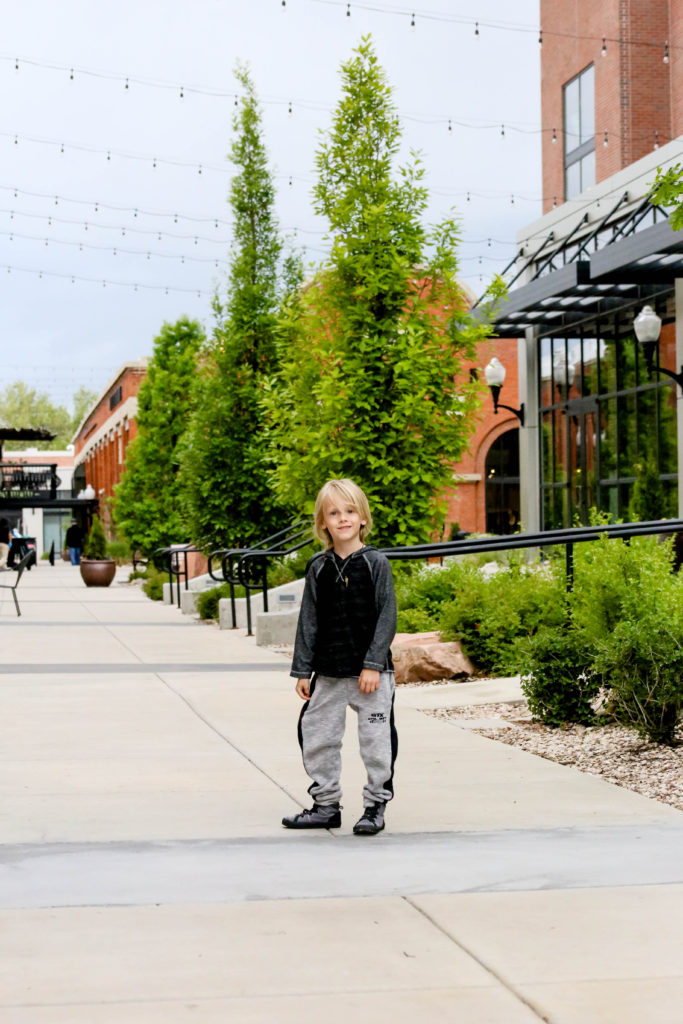 "Hey Dad, take a picture of me right here" haha I just love this six-year-old boy. He's full of spunk and keeps us on our toes but also has a sweet & thoughtful side to him. His kindergarten teacher keeps telling me how much she's going to miss having him in her class, she said he's one of her favorites and has one of the best memories. I told her I would pretty much be lost without him. 😀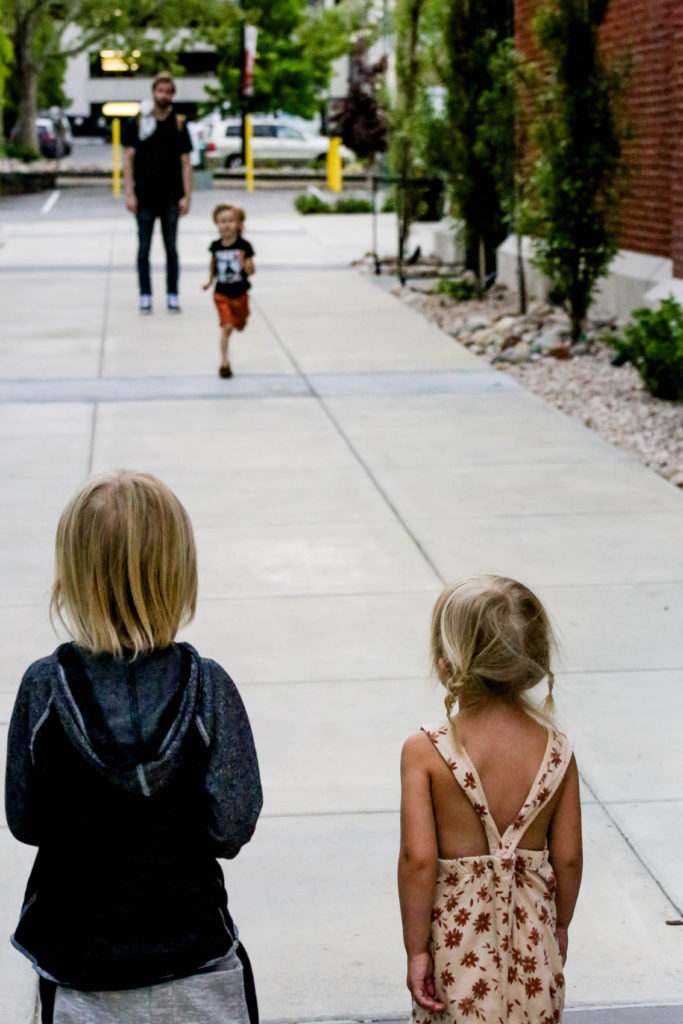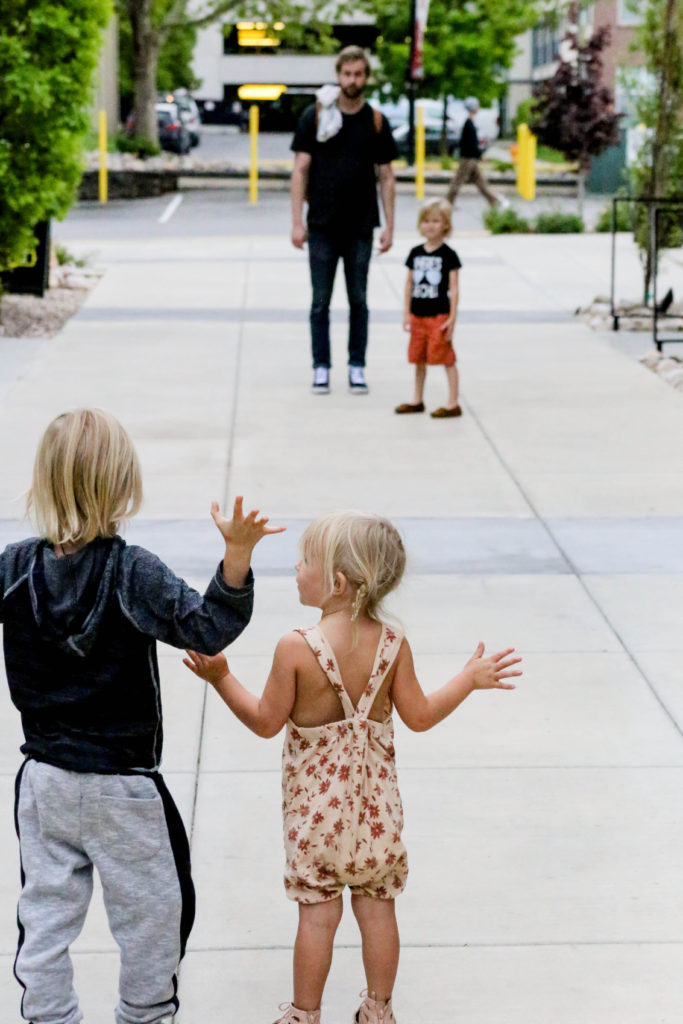 Jov and Daddy were up first with red light green light. Jovi usually ends up making up a few of his own rules haha. love that kid.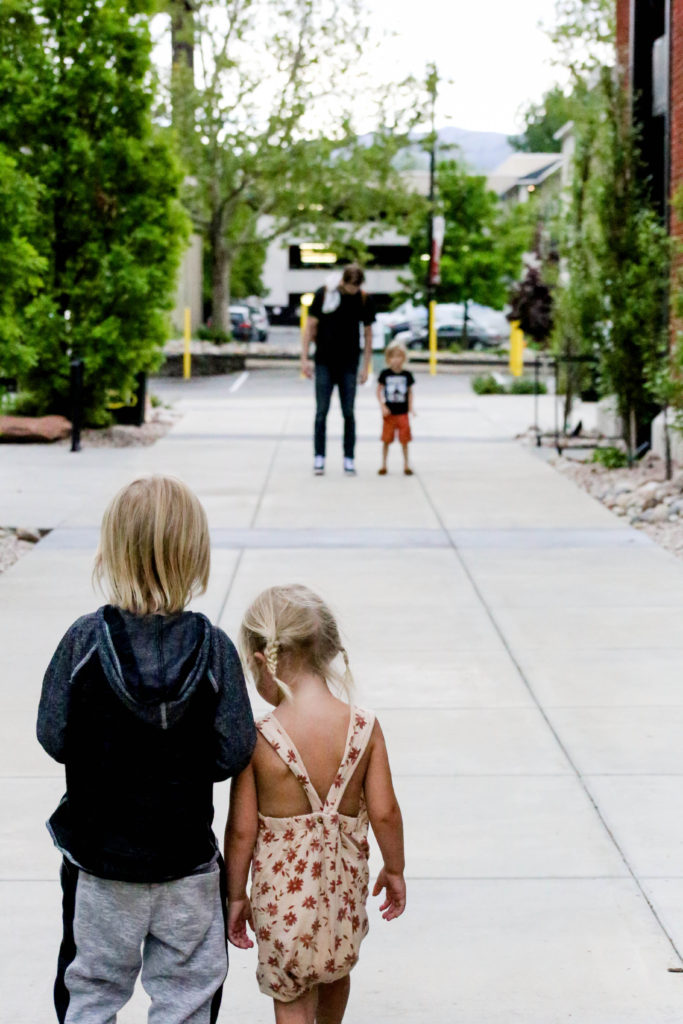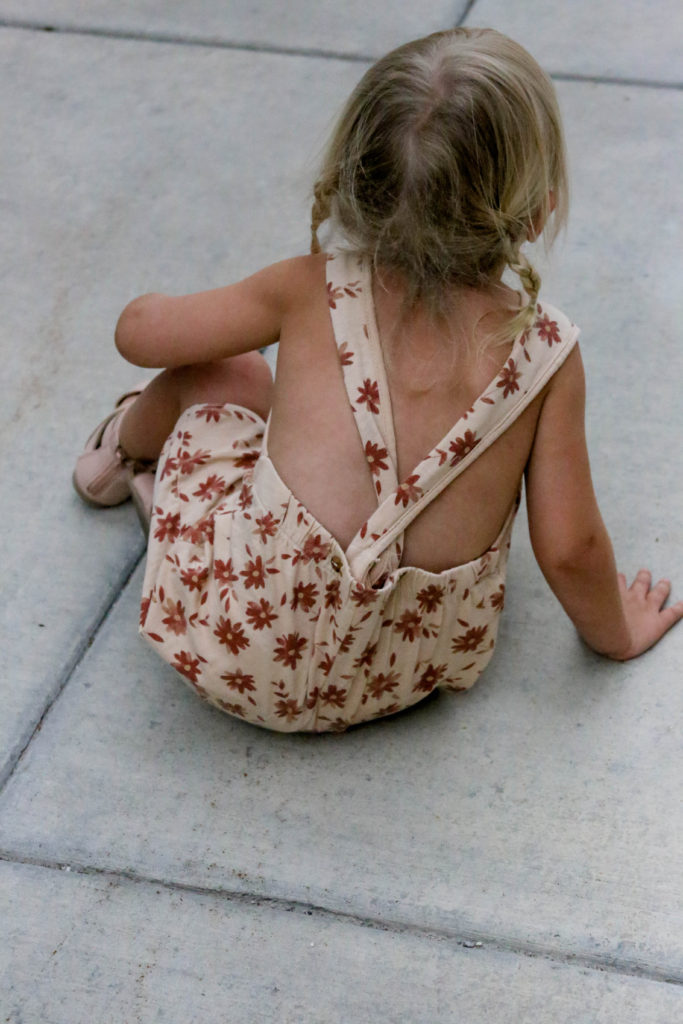 I'm so in love with this little romper Tracy gave us from Rylee & Cru!
The back is my favorite part of it. (heart eyes)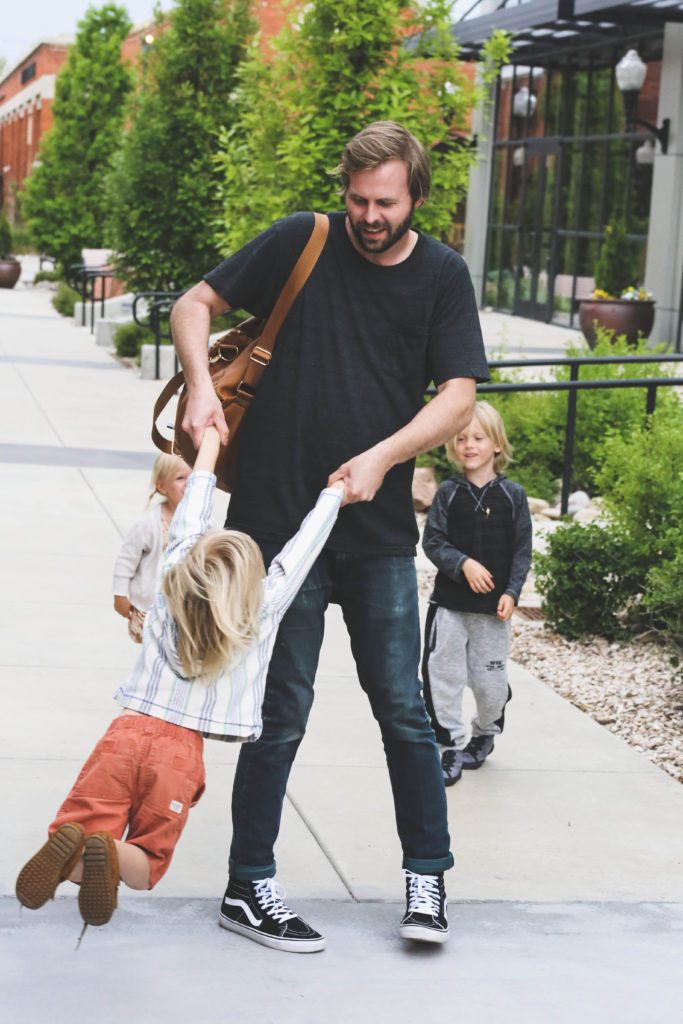 Ev gets real bad motion sickness, so the fact that he said yes to the kiddos request of spinning them around earns him the dad of the year award for sure. 😉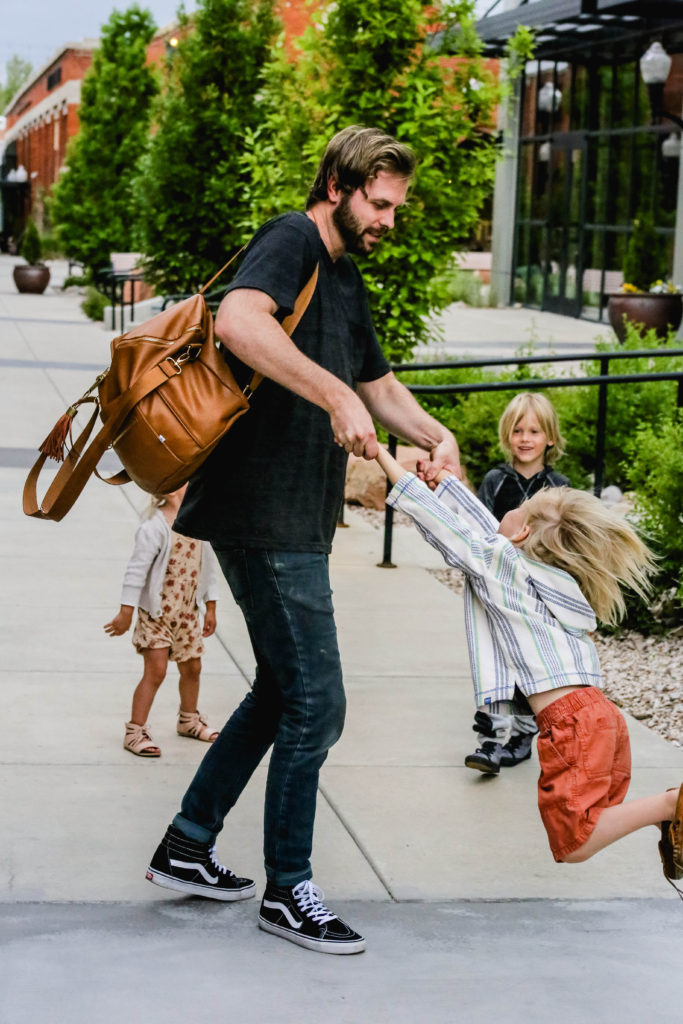 I already mentioned this on my Instagram but I haven't on here yet, so sorry if you're hearing it twice! Anyways, while Ev ran into the shop, the kiddos and I waited in the car. Five minutes after he had left, it started pouring and then hailing, HAILING. It was so crazy and random! I got a lot of it on my snapchat (tays1022)
Nixon and Jovi stuck their heads out the window when it started pouring (more as a dare because i didn't think they really would! haha but they were all about it.) But then when it started hailing, we hurried and rolled  the windows up. It was so loud!
I got a text from Ev saying he was going to wait it out because there was no way he was coming out in this crazy weather. Once it stopped, he came out to the car and the street where we were parked was completely flooded! it was pretty much a river so he had to come around to the other side of the car and crawl over to the driver seat haha. A pretty crazy way to start our trip back home! It made for a good story though. 🙂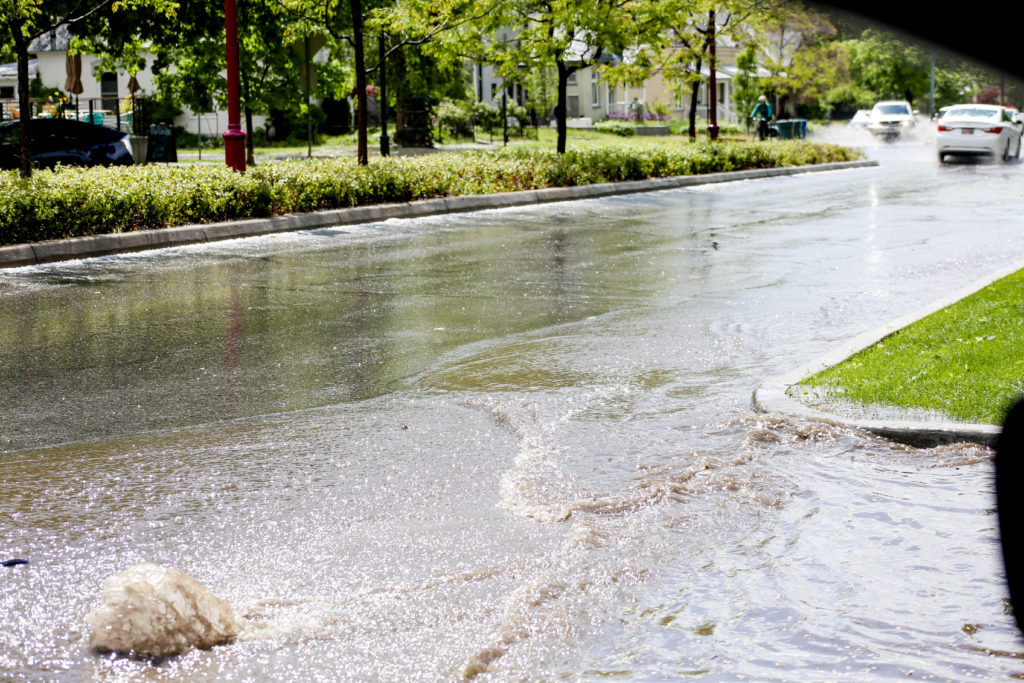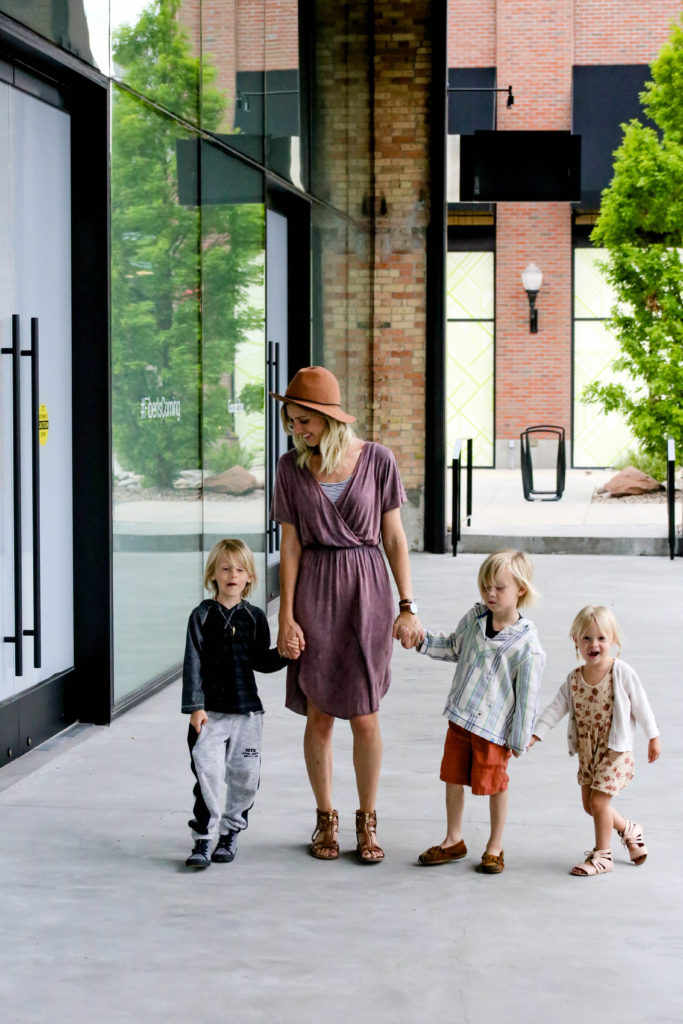 My dress is from here // Gibson's romper here and sandals here // Nixon's outfit here // Jovi's hoodie is an oldie and favorite from Target 😉
xoXox