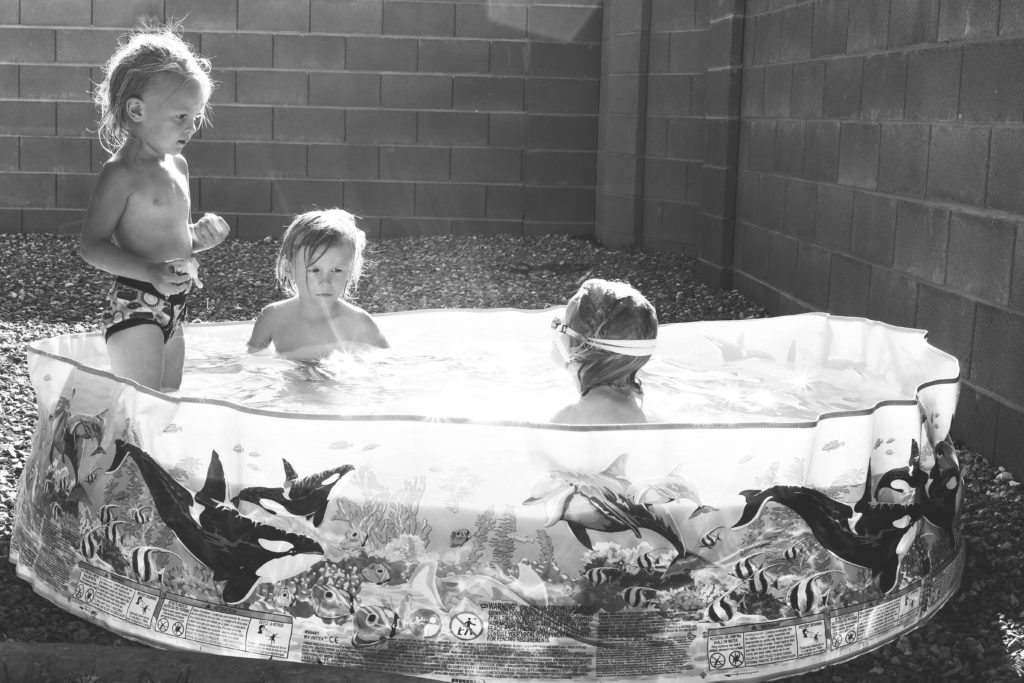 After their bath last night, these three little loves snuck out to the pool we have set up in our backyard. I filled it a few days ago with fresh water and ever since then they have been living in it (well, for the most part;) I have a feeling this is where we will be spending a lot of our summer, backyard hangs!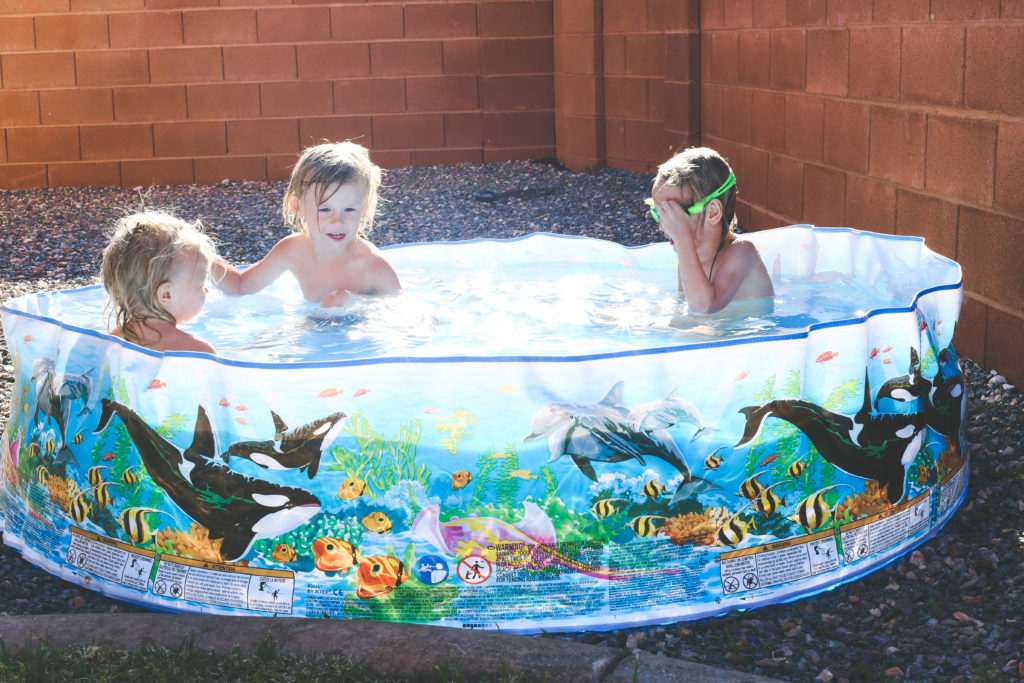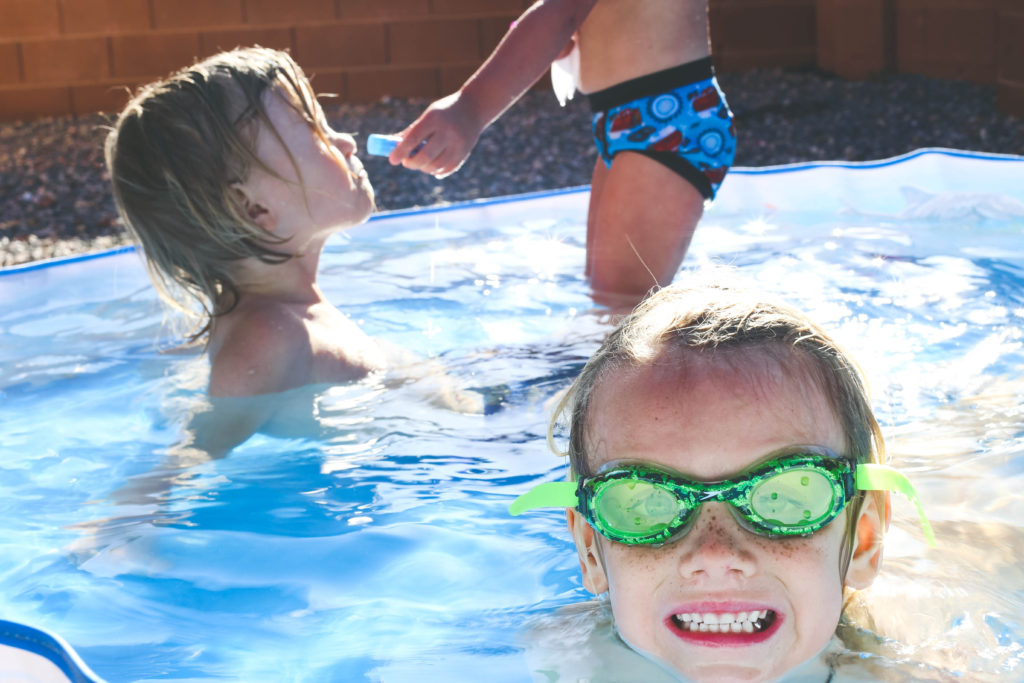 This photo cracks me up! Gibson was putting on some of her my little pony chapstick on Jovi in the pool and I didn't even notice it until after looking at this photo haha. That girl and her chapstick.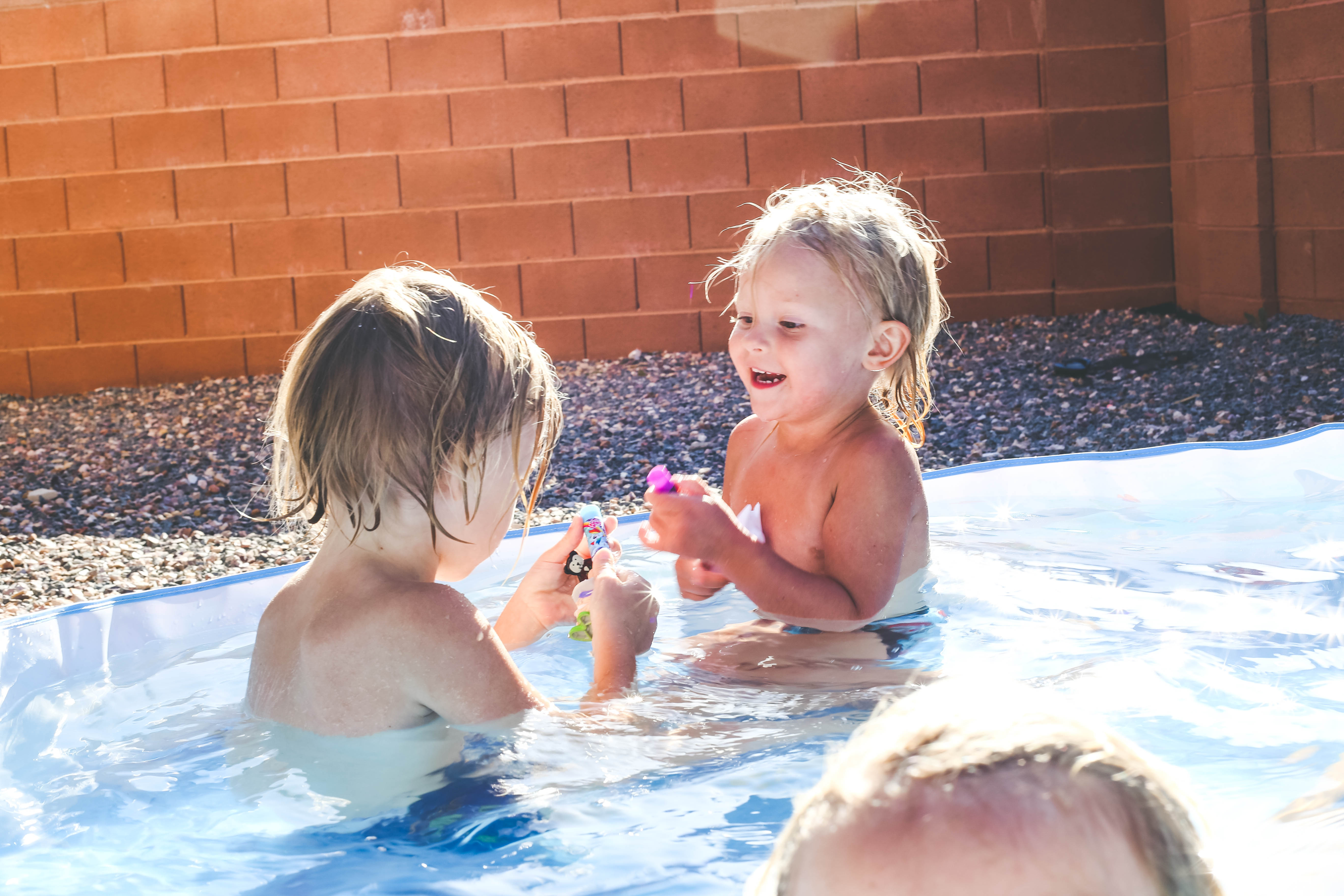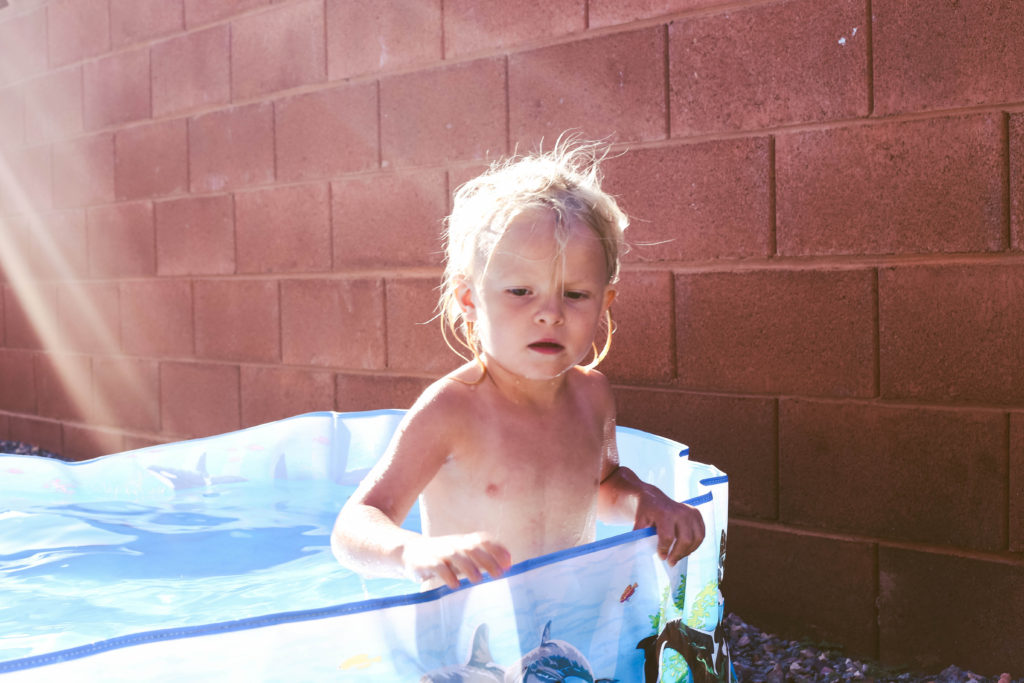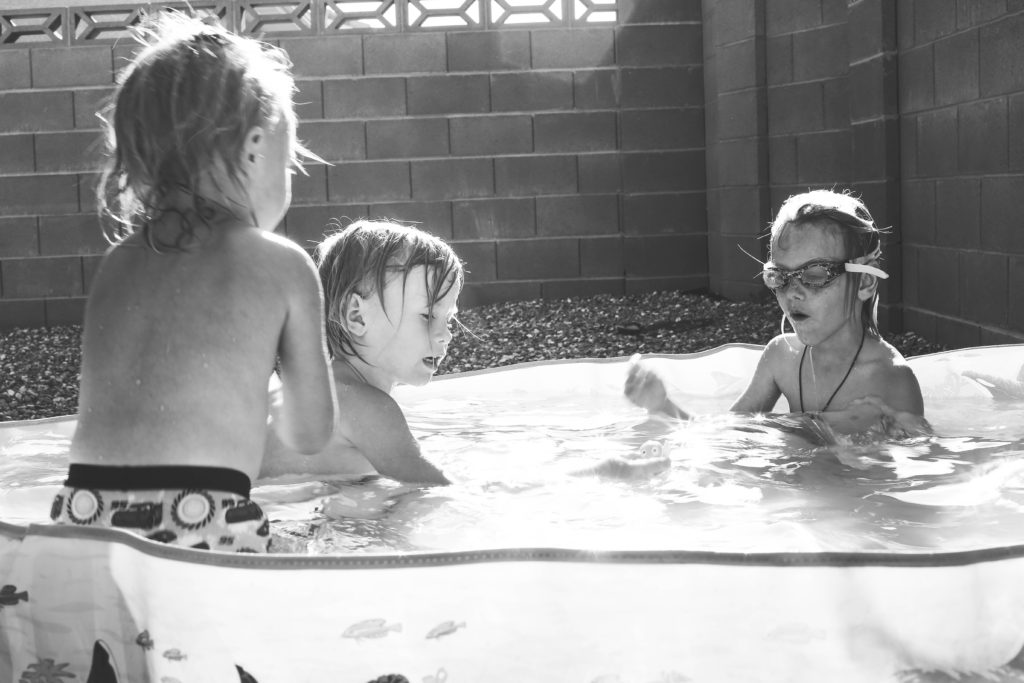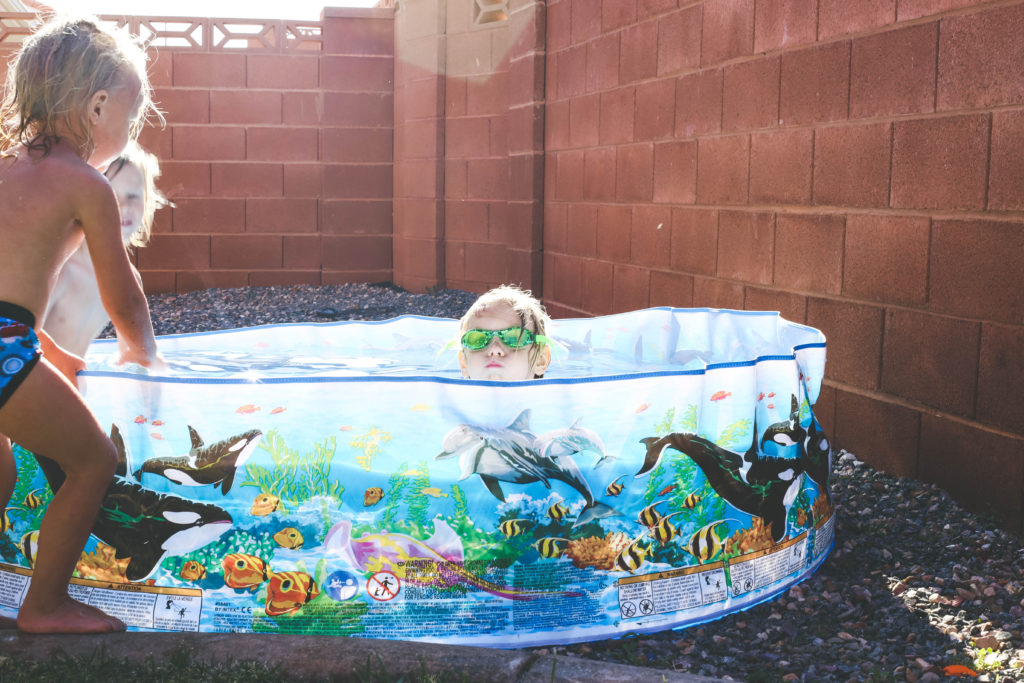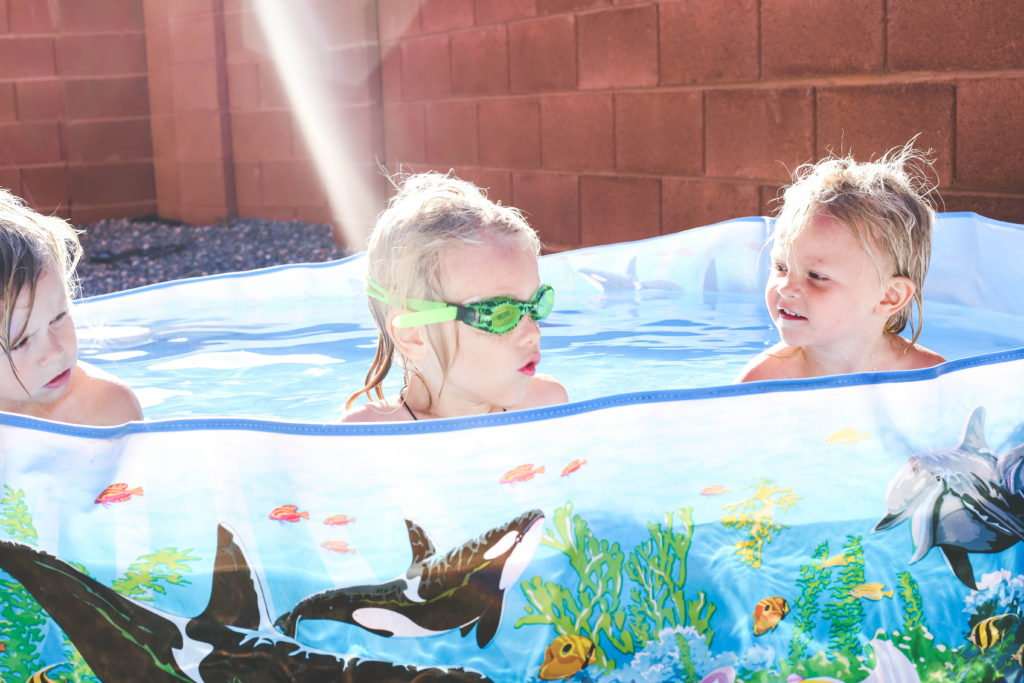 This weekend is going to fly by way too fast, I can just feel it. I'm looking forward to some family time, a trip to the lake, Sunday dinner and a BBQ with some of our new friends. Happy Memorial weekend loves!
xoXox