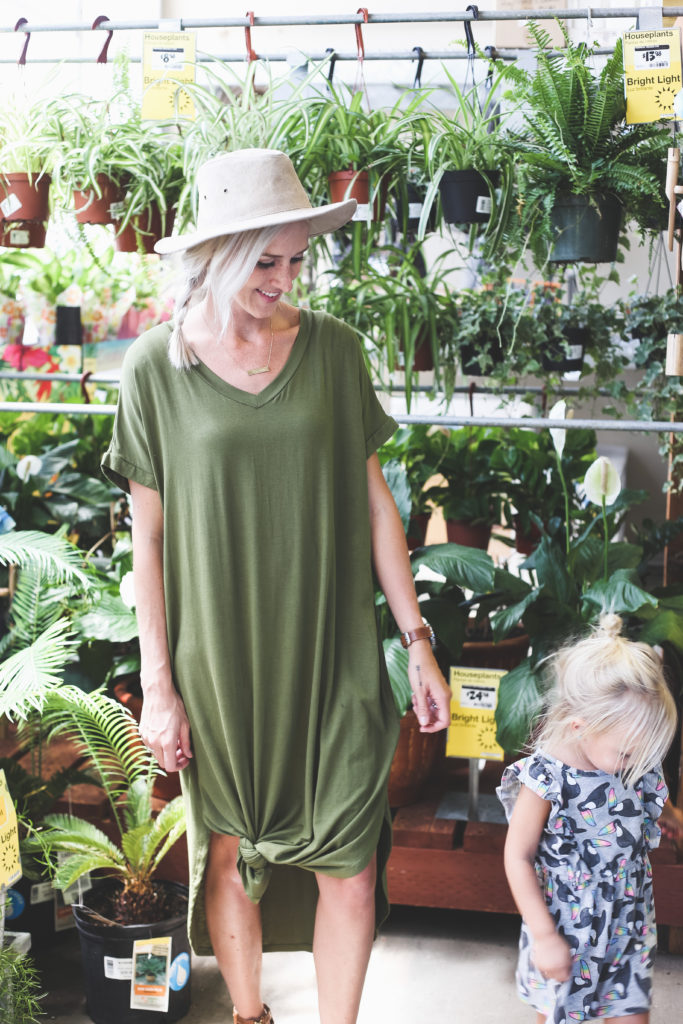 Evan has Monday's off, so that's the day we are usually running around trying to get things done. We had a list of a few things he needed for the studio salon, so while the boys were in school, we took Gibson to get a few things check off the list.
She was a great little helper when it came to picking out the plants! I told her she gets to be the one in charge of them this time around. Last time, we left a fiddle leaf fig in the window of the salon for it to get a little bit of sun, then ended up going out of town and totally forgot it was still sitting in the window! Poor thing, it didn't stand a chance in this hot desert heat. Sooooo that's why I put Gibson in charge this time. I think these plants will be in great hands.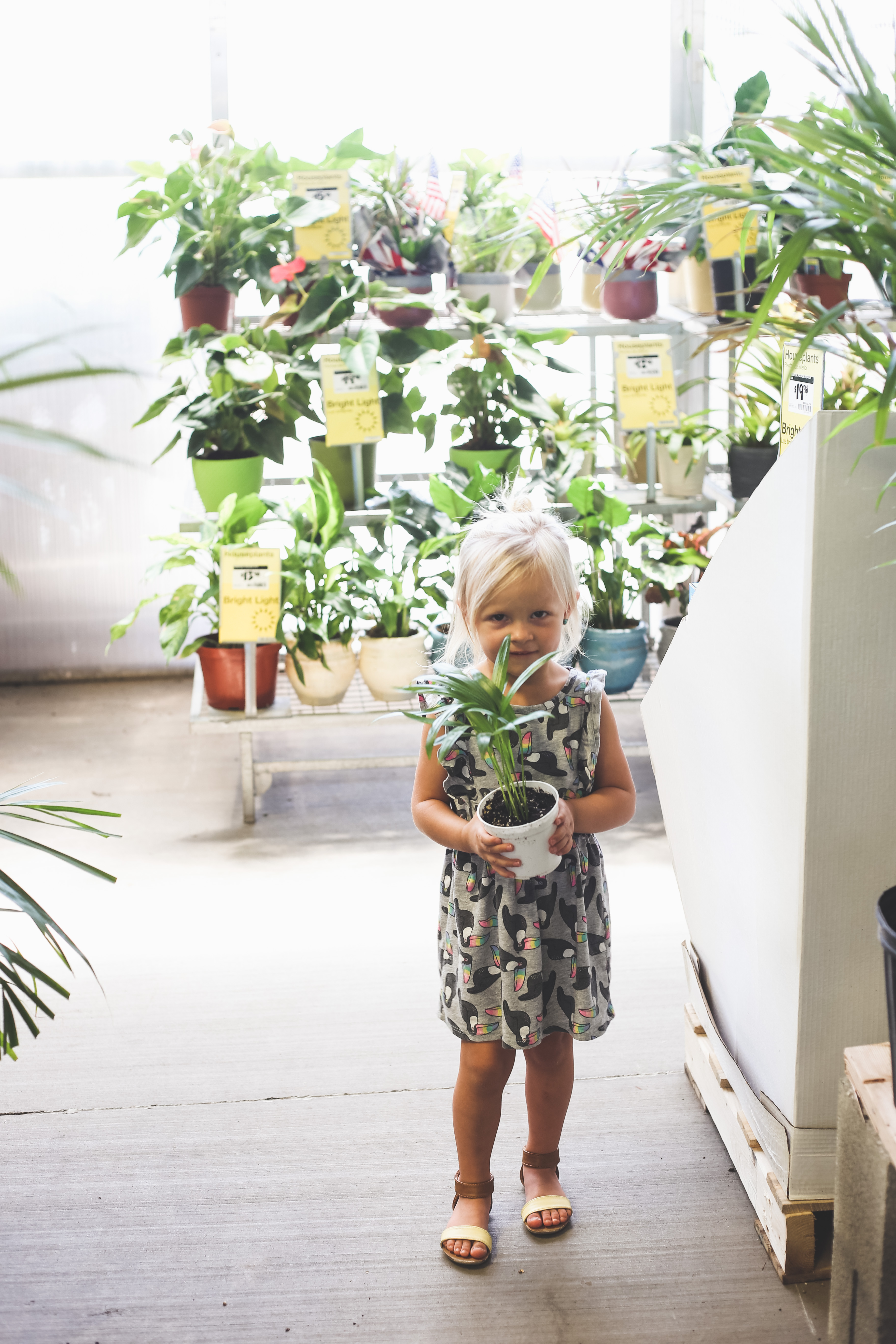 As we were looking around, Ev was pretending a fake birds were real and that it was biting his finger off as he suck it inside the mouth, hahah. Gibson loved it. Then all of the sudden, we looked up to a loud flapping noise and there was a really bird trapped inside the store! She kept pointing at it as it was flying around and trying to make its way out. Poor little fella. We named him fern.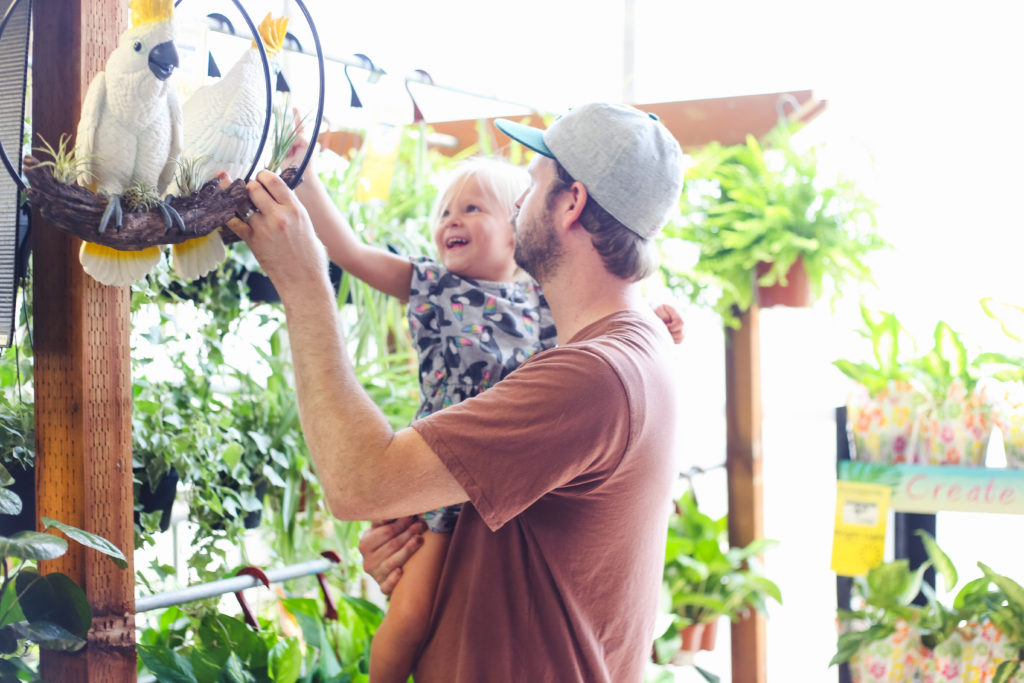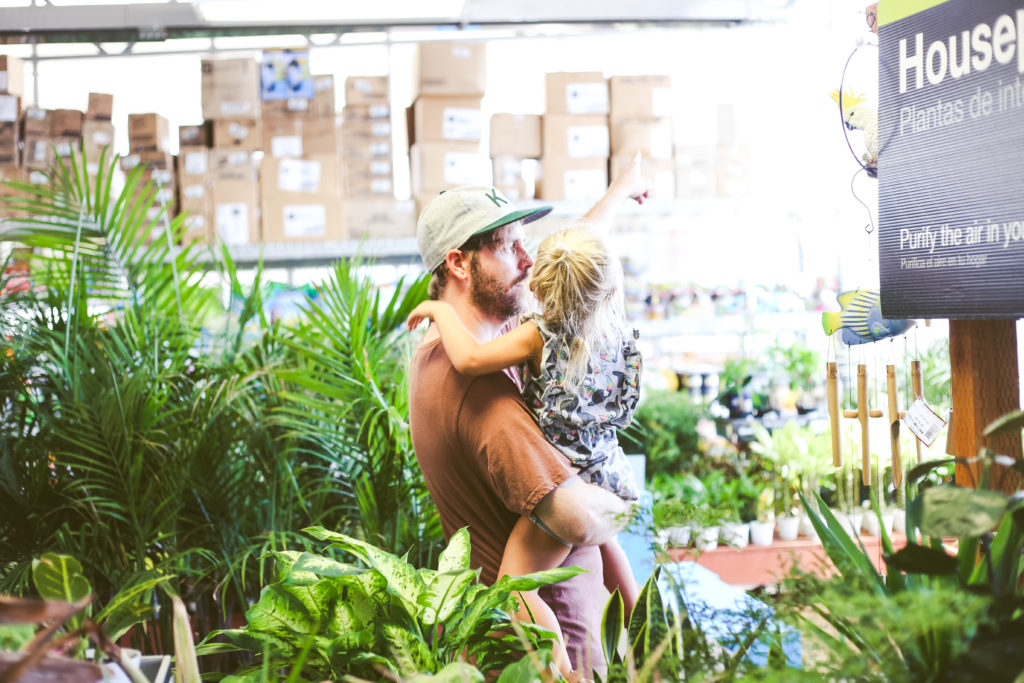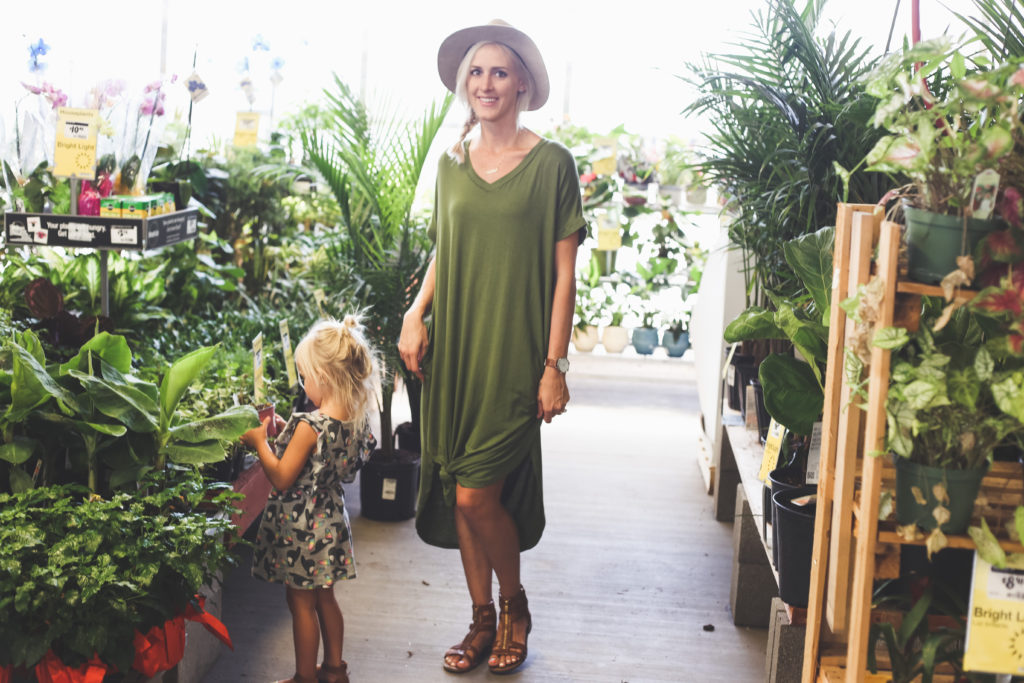 On of the most comfy dress I own! Plus pockets?!! Yes please.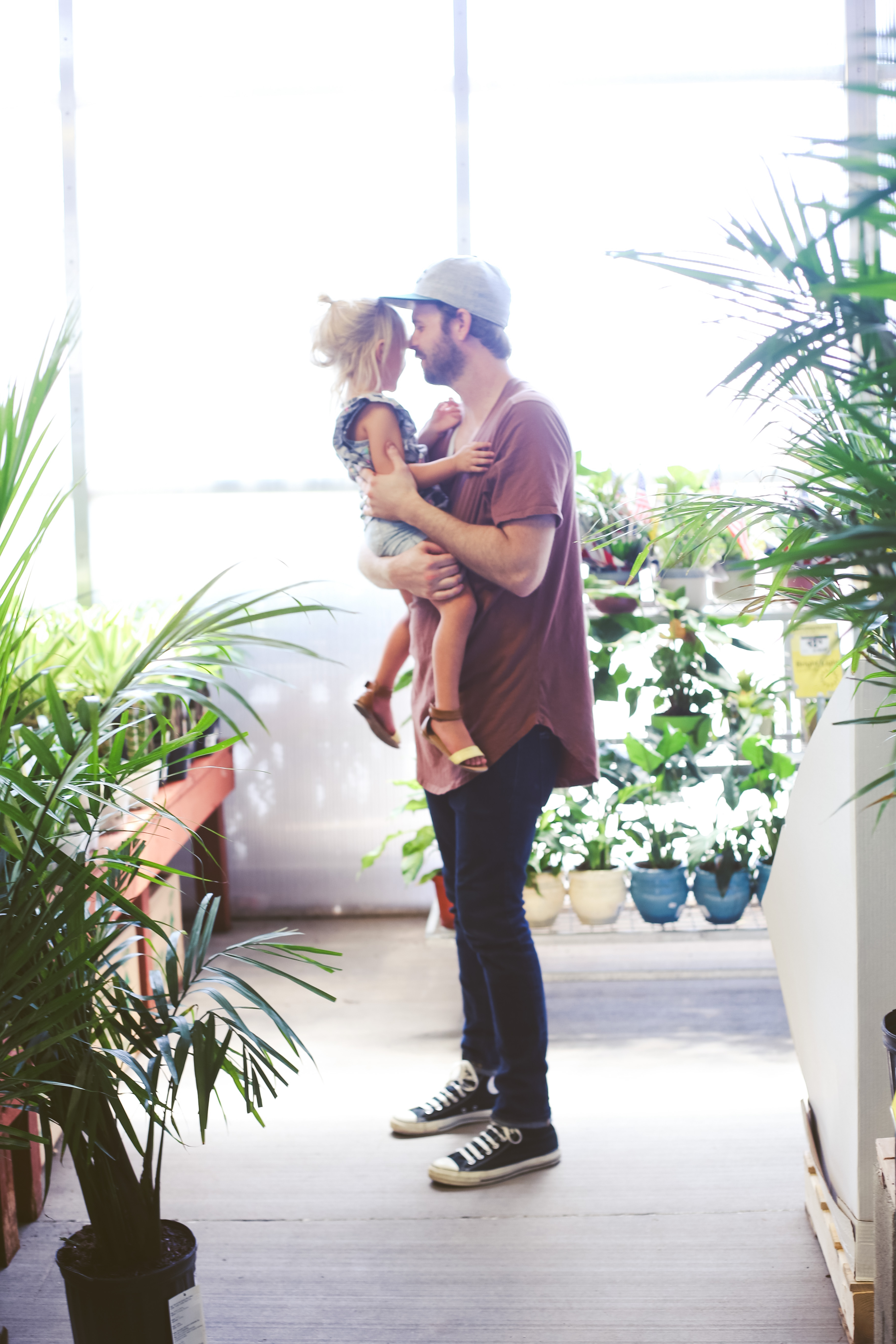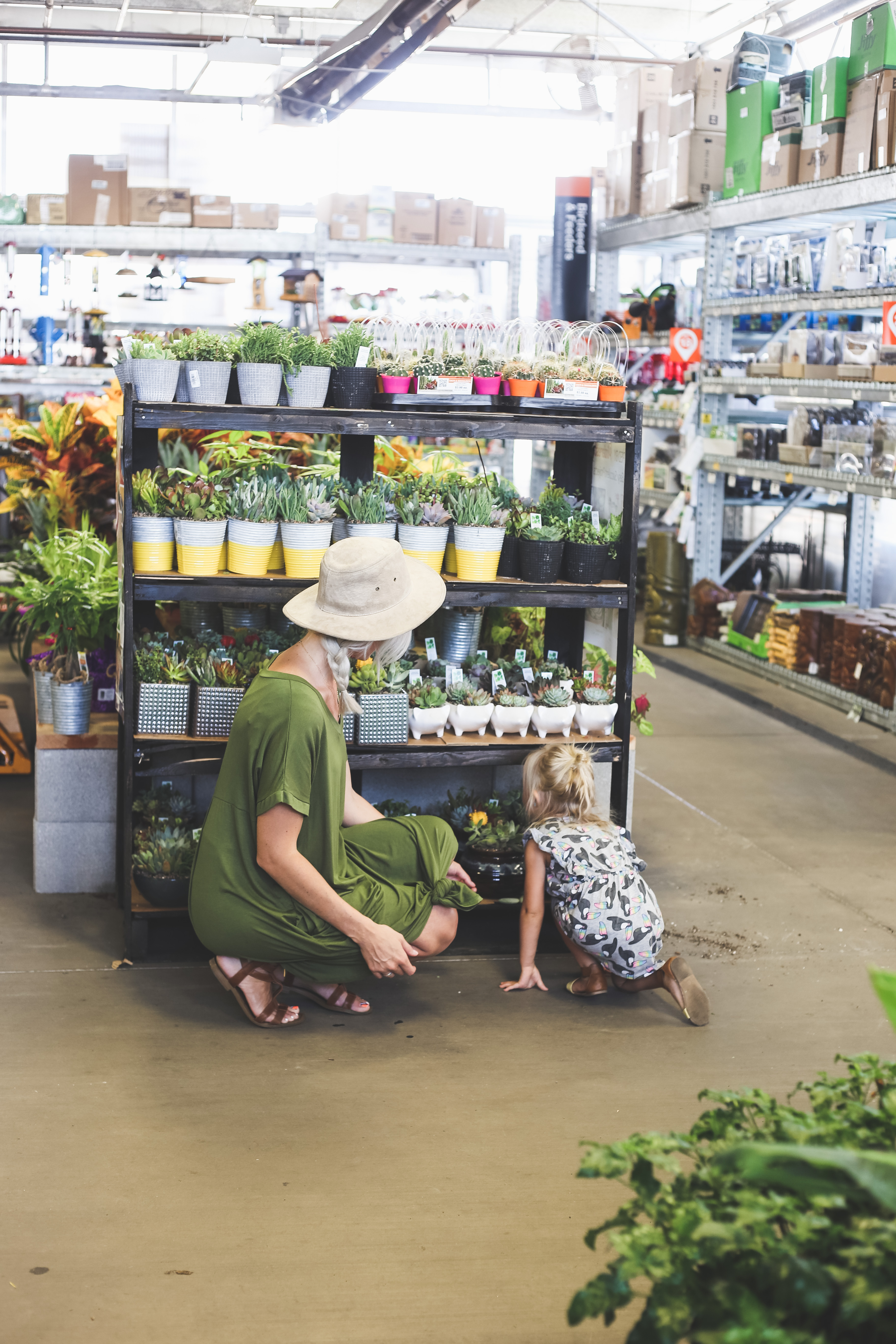 She's such a good little helper. I have to keep reminding myself lately to let them help once and a while even when I can get it done 10x faster. I'm learning it's an important time for both of us. They're learning and teaching me patience. Even when it's hard sometimes. ?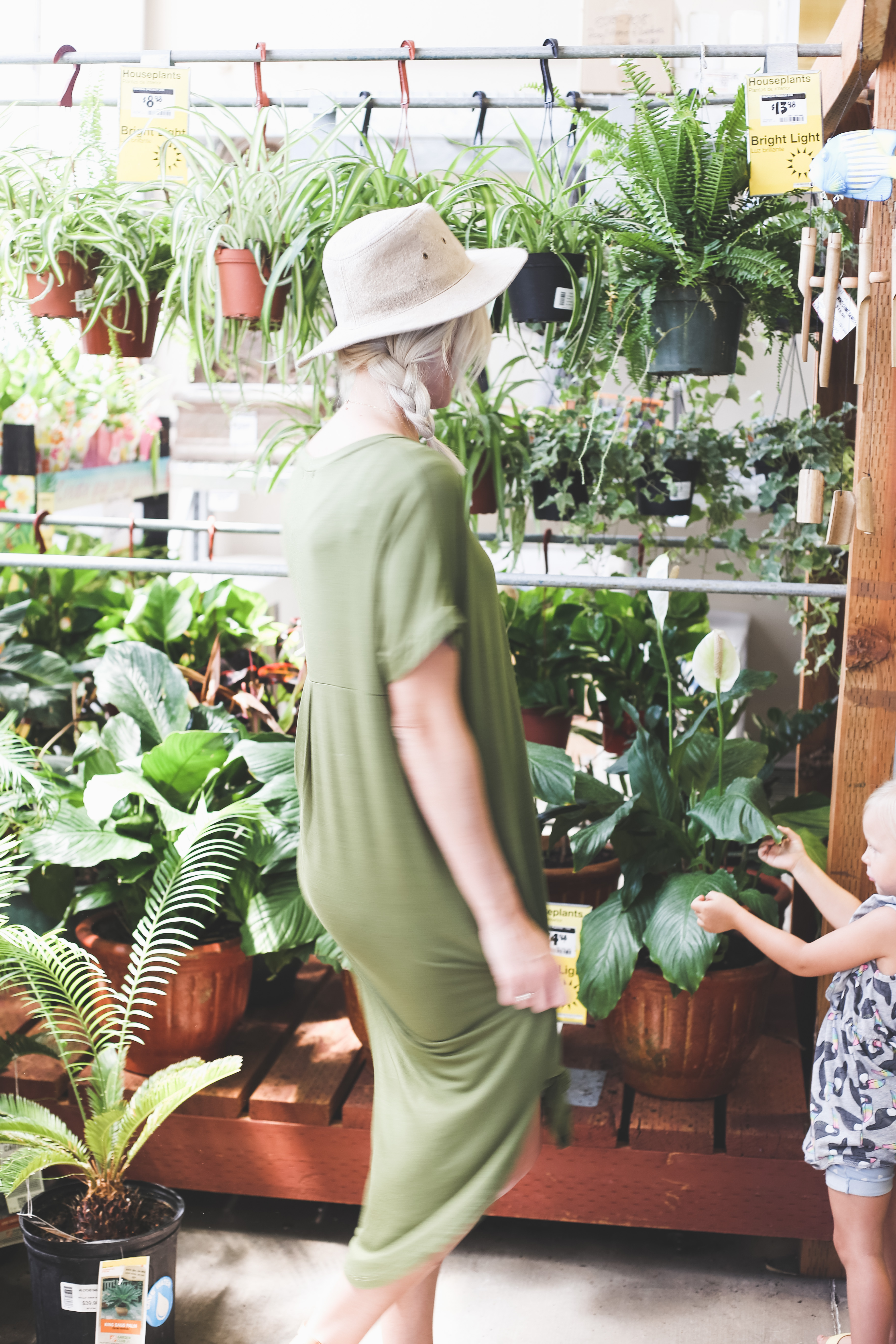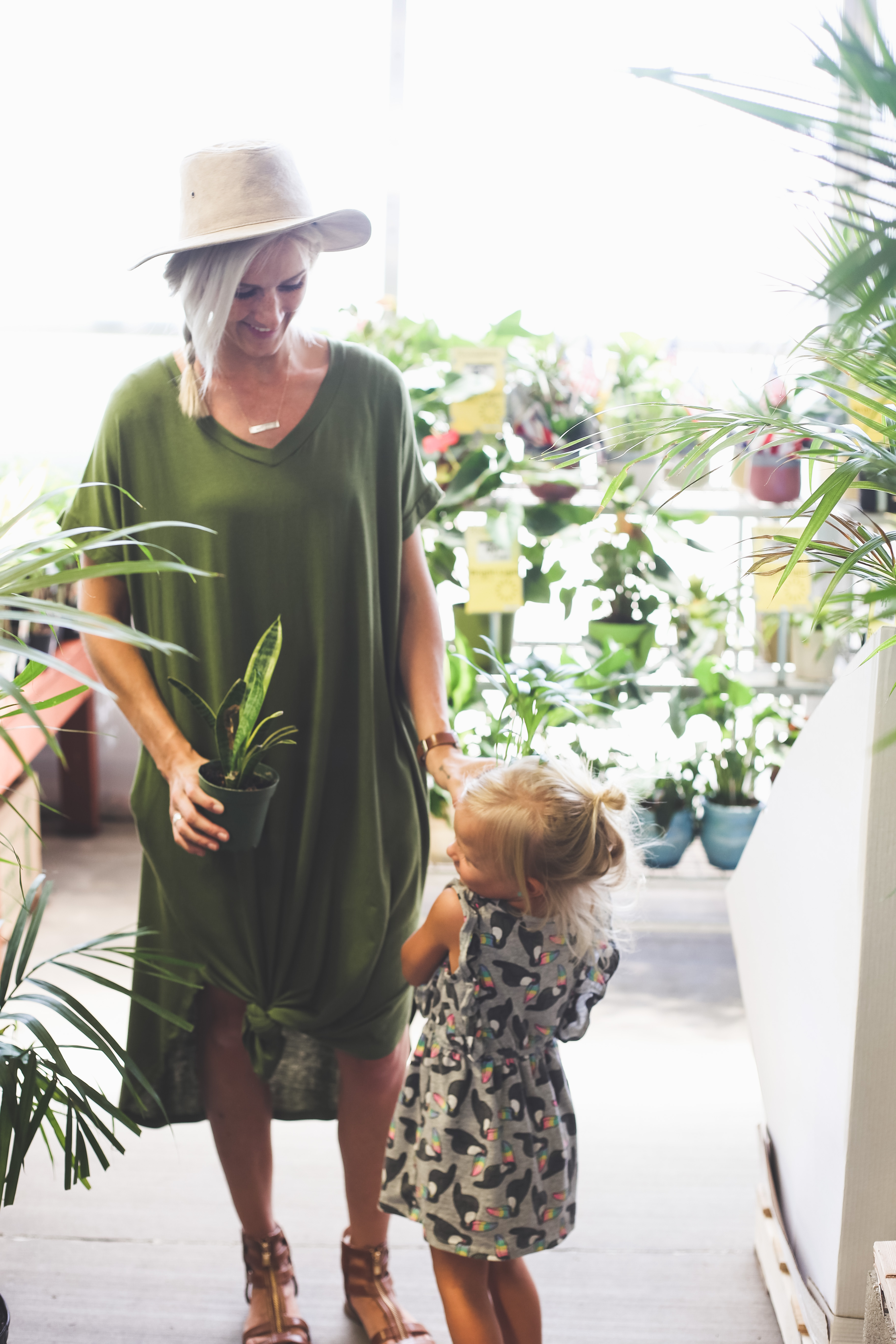 She found one she loved and had to give it a big ol' hug! ^^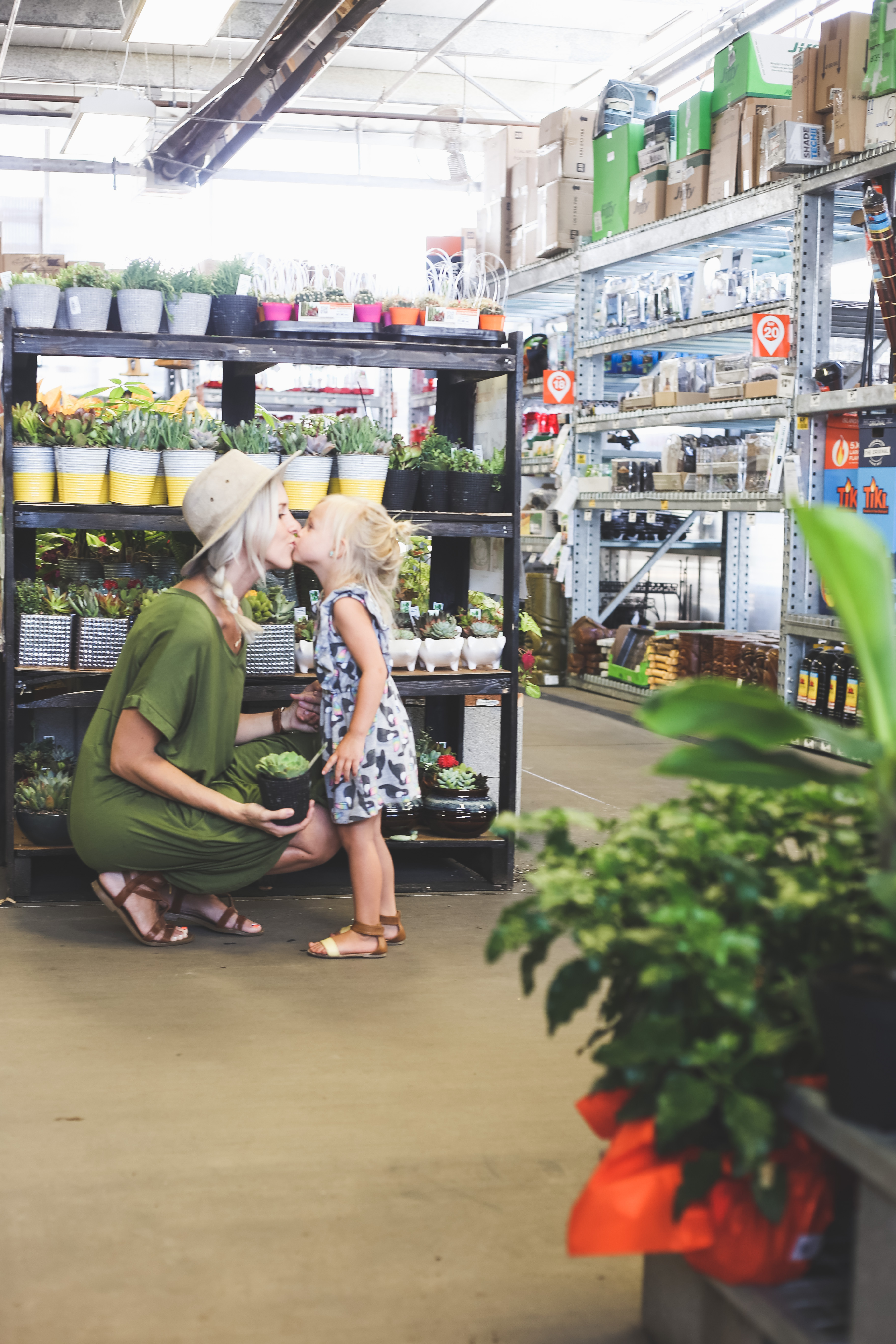 Olive Green Maxi dress | Scout and Cloth
Gibson's dress | (Similar)
xoXox