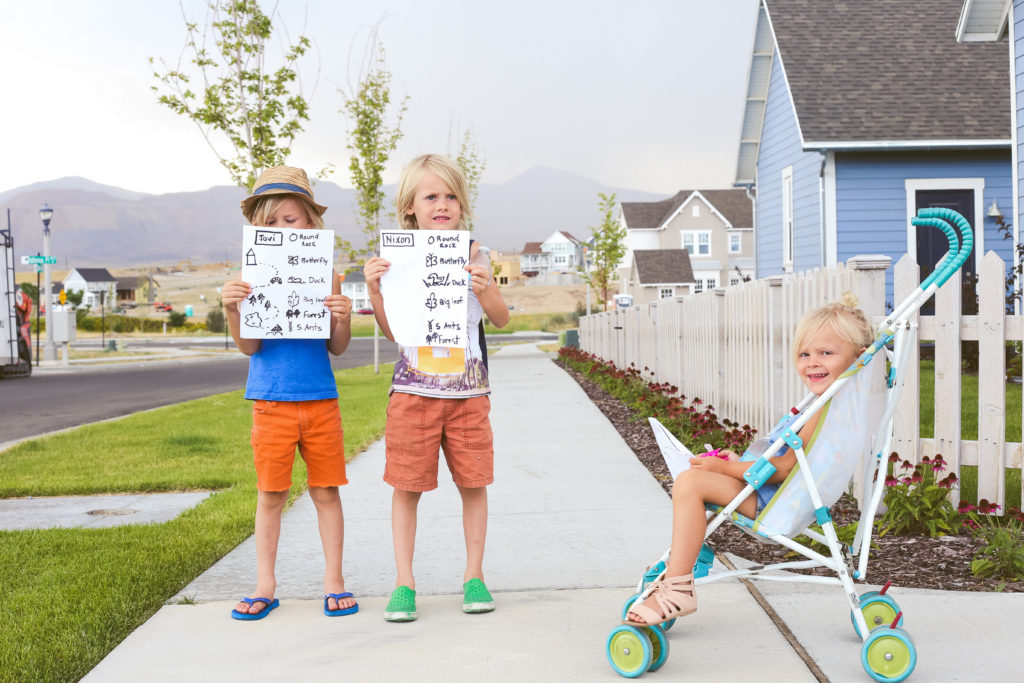 While we were up visiting Nana & Papa, and while Daddy was doing hair, I took these little loves out for a scavenger hunt. They were having a rough morning, so I thought fresh air and some fun should do the trick. I drew them each a map of things they wanted to find, then we headed out to find the treasures. As we stepped out the door, we heard   thunder! but no rain… so we continued on our way. 
We headed to the bridge, not to far from Nana & Papa's. By the time we got there, they had crossed almost everything off on their lists, we just needed to find a butterfly and a big round rock. Just as we spotted a big round rock, it started sprinkling and then about a minute later, it started POURING!! It was crazy! I was loving it, but the kids…. not so much. Nix darted back to Nana's, Jovi scrambled to keep his hat and flips on as he was crying and sad that he was getting all wet. Gibson was in the stroller with no umbrella over it, so I put my hat on her to help hide some of the rain and we all raced back to the house. I was laughing the entire time taking in the whole experience.
All of their maps and clothes were drenched by the time we made it back. I quickly turned on a warm bath and threw all their wet clothes in the wash! When Daddy got back, they told him all about the experience. It was fun to watch their faces as they described in detail our experience and attempted scavenger hunt. Nixon was more enthusiastic about it all and Jovi and Gibson both had pouty faces on as they explained how their maps got ruined and how they hated being wet and cold. It was so cute to watch each of their personalities come out. I guess next time we venture out and hear thunder, we will probably be bringing along an umbrella with us just incase!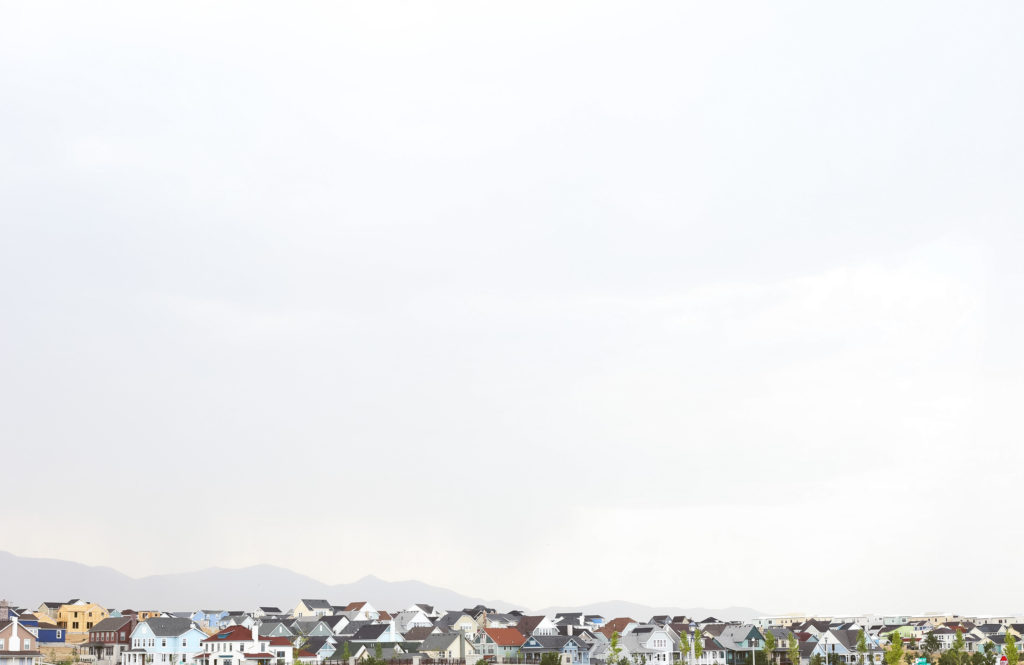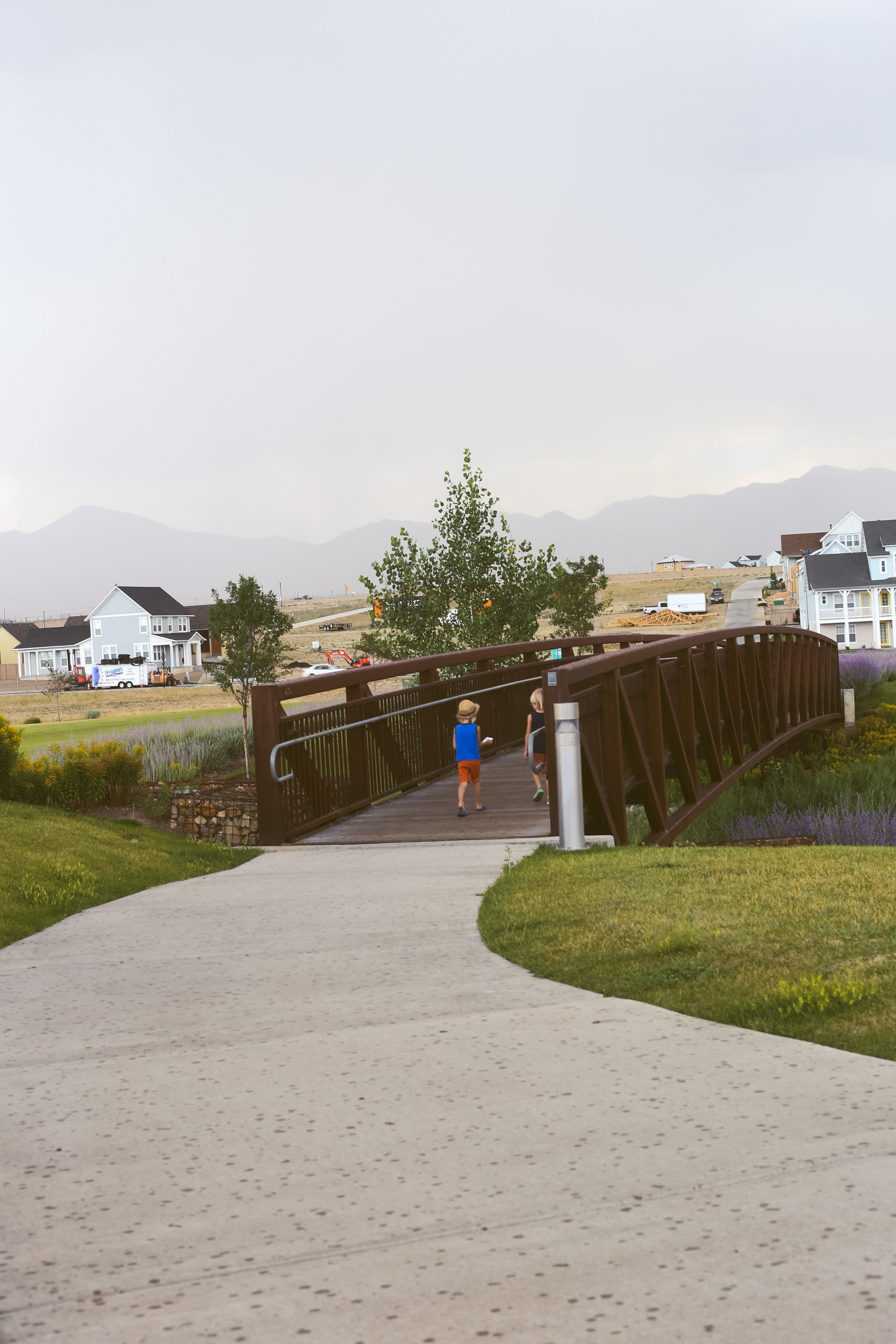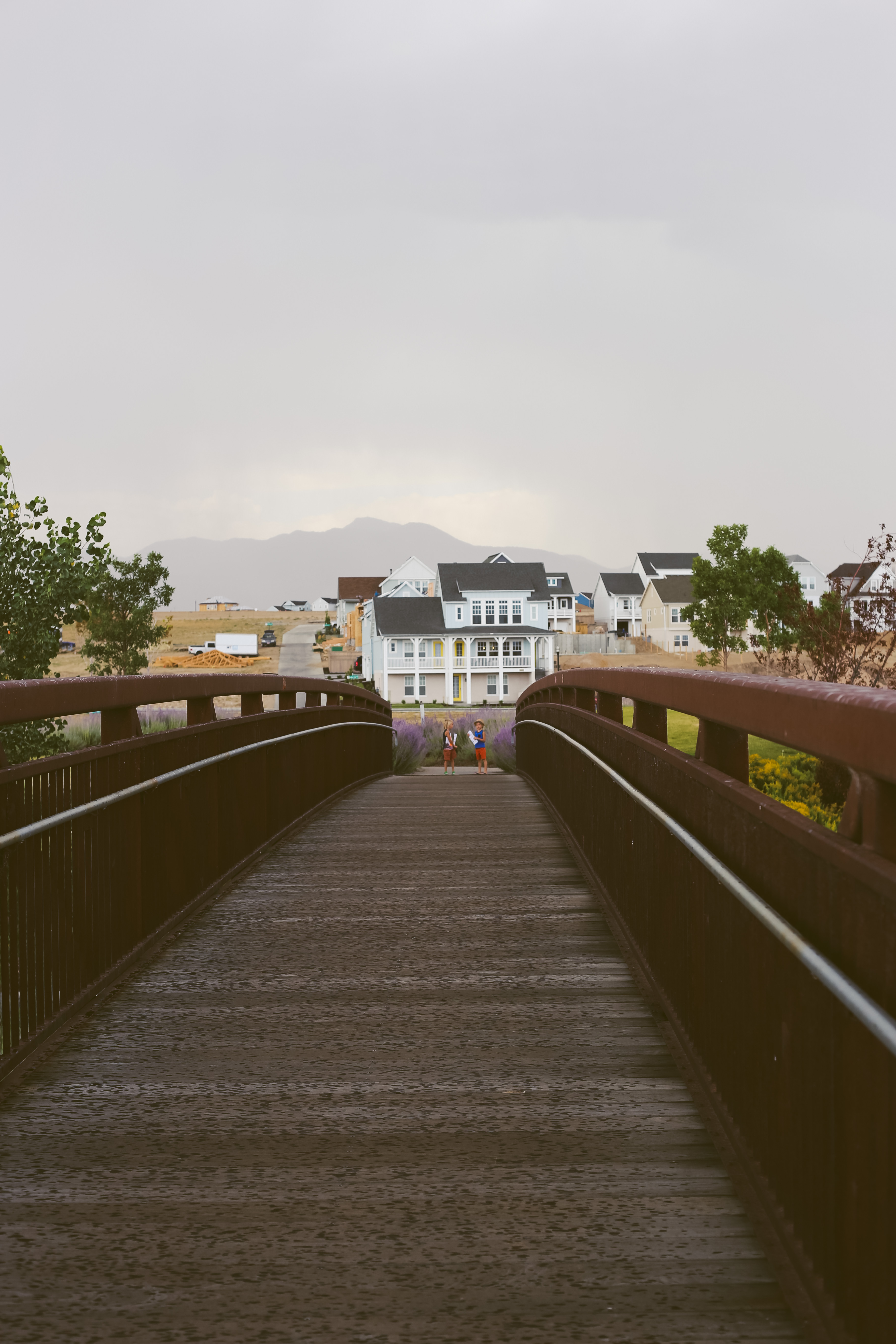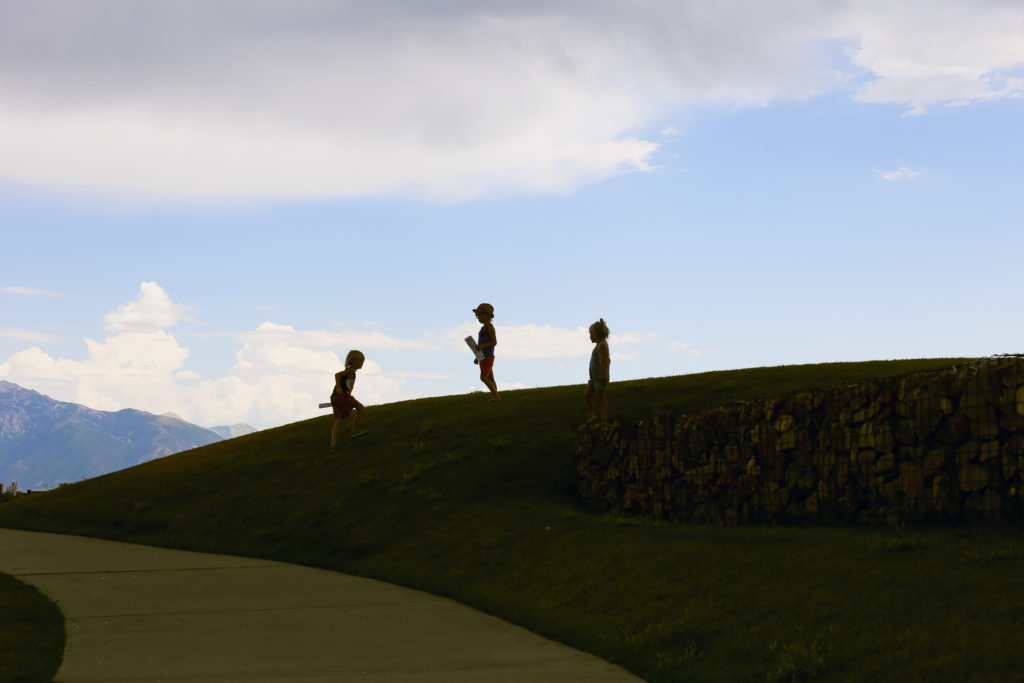 One of my favorite photos of these three! <3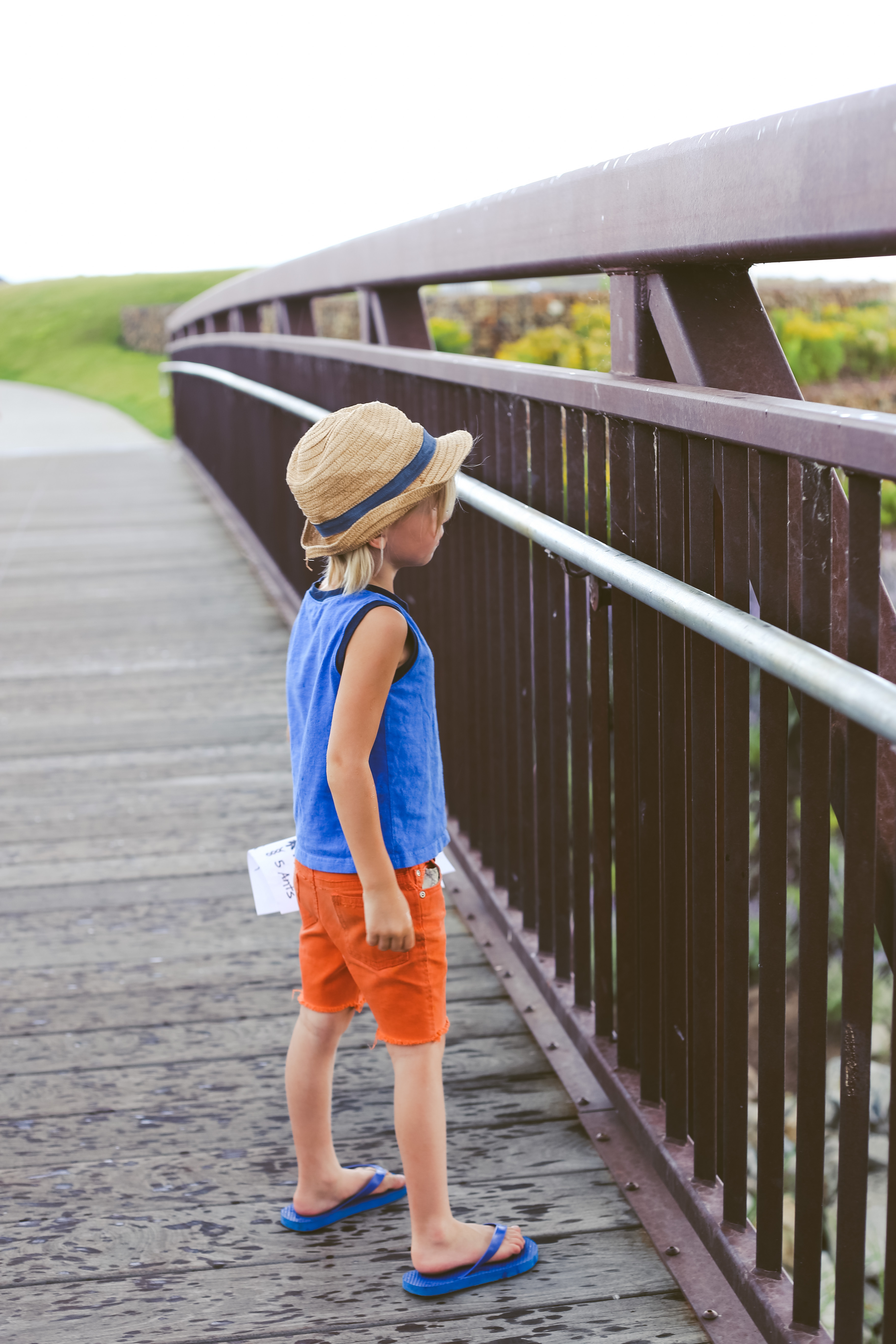 Jovi spotting out the ducks! Then checked if off his list.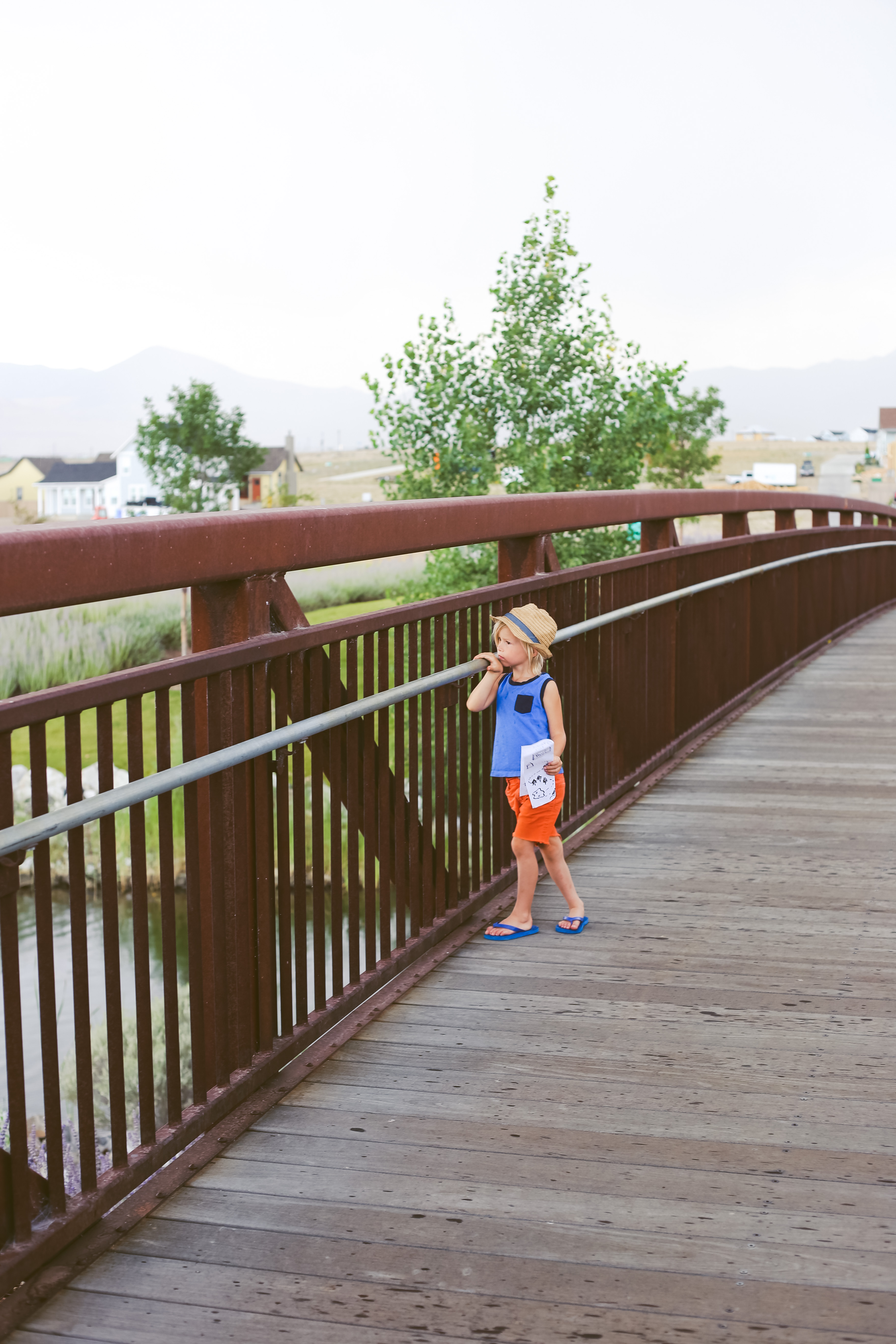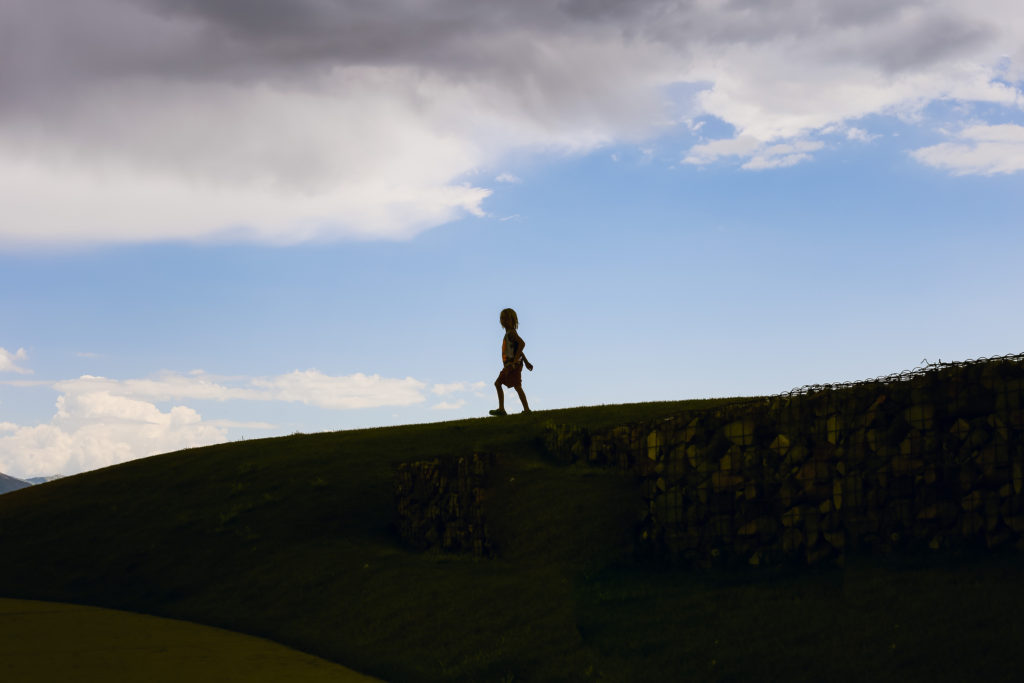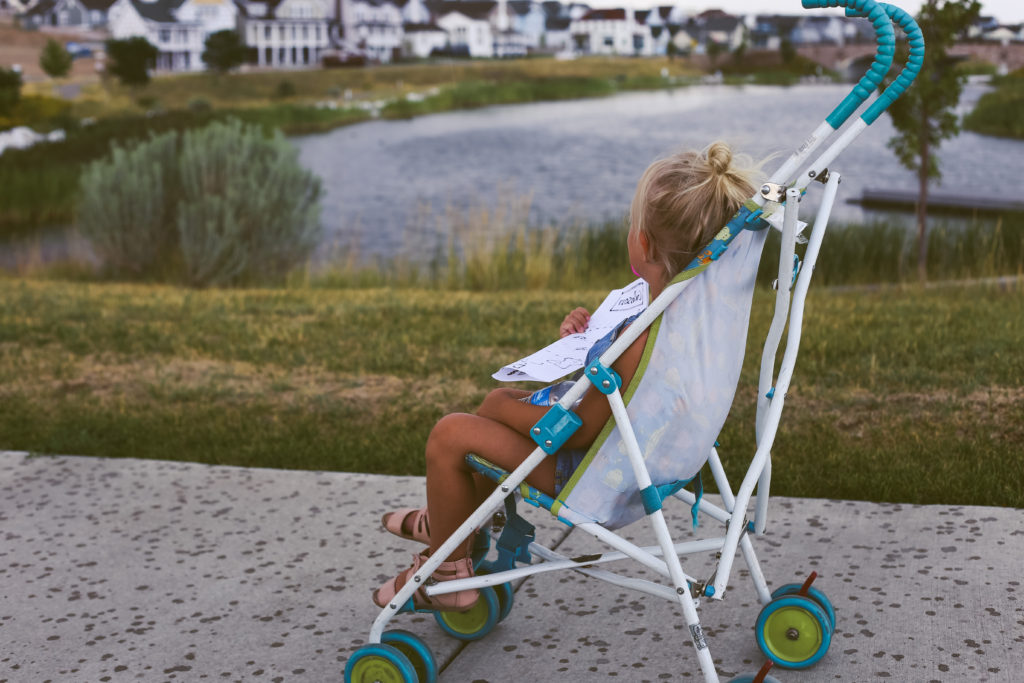 This was right before the down pour!!!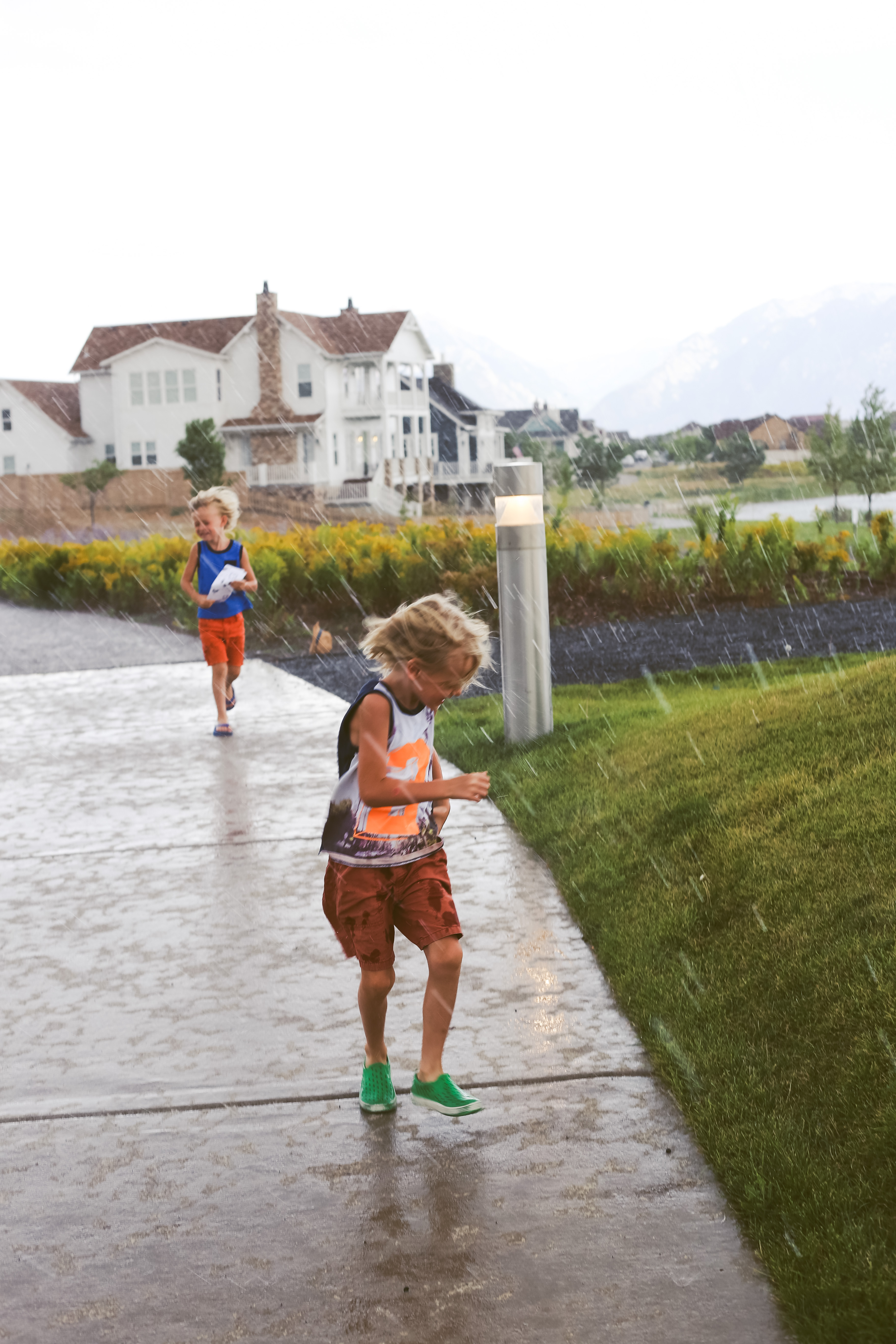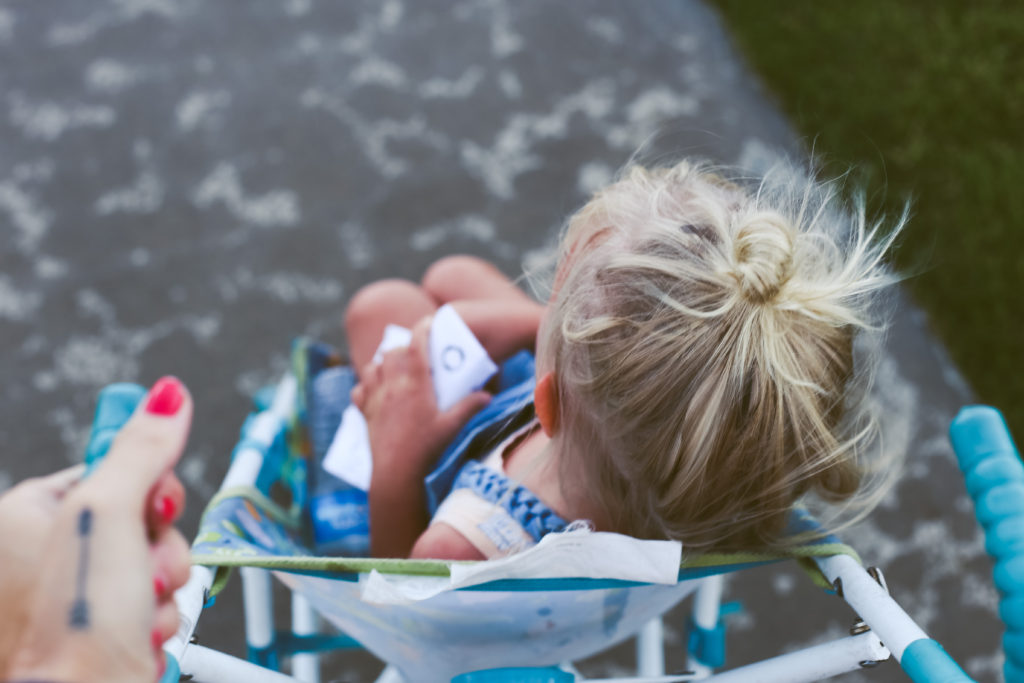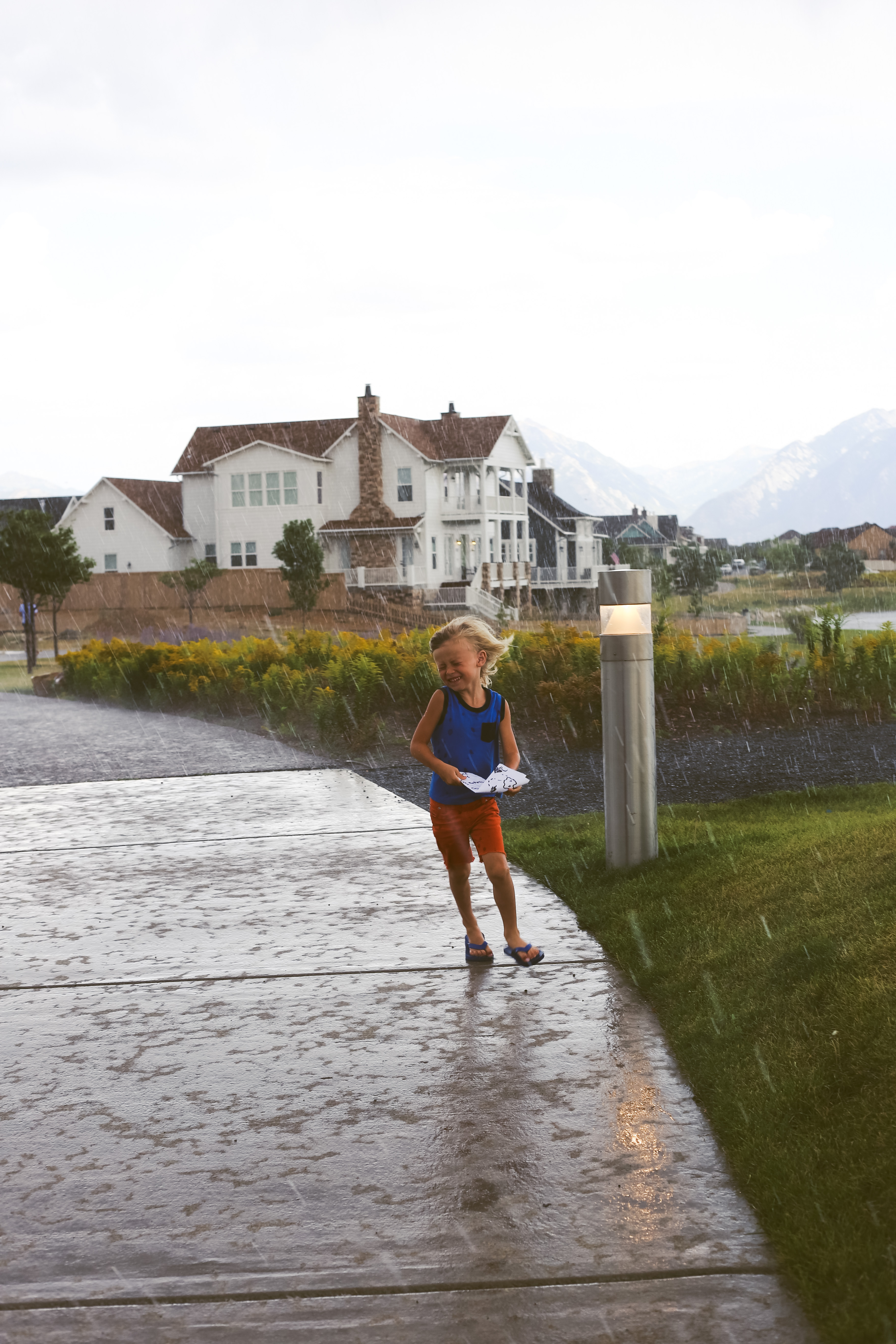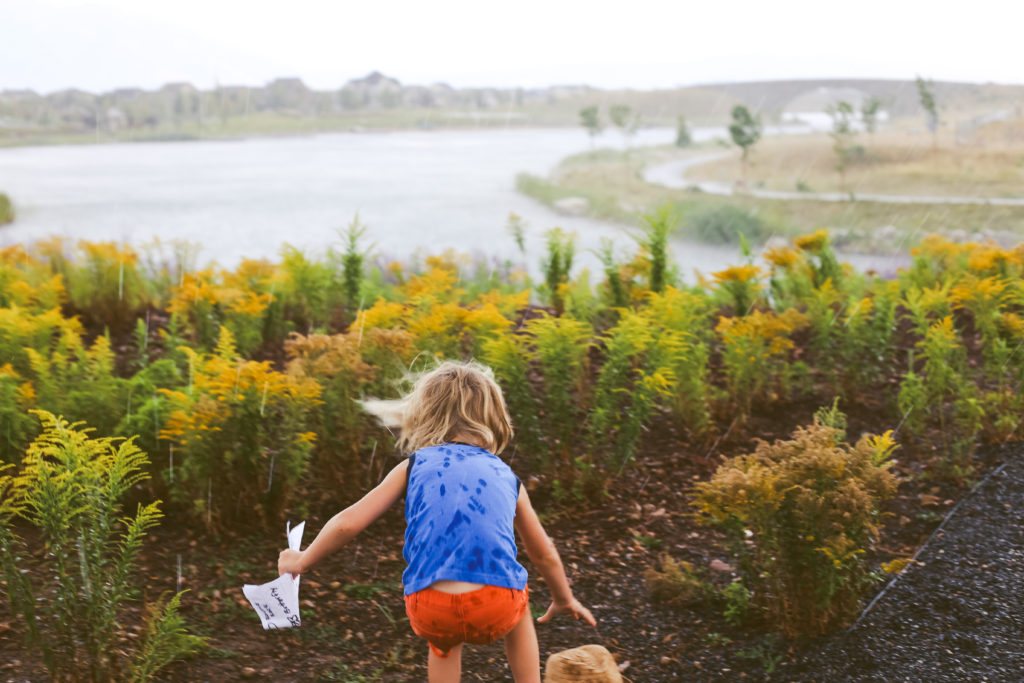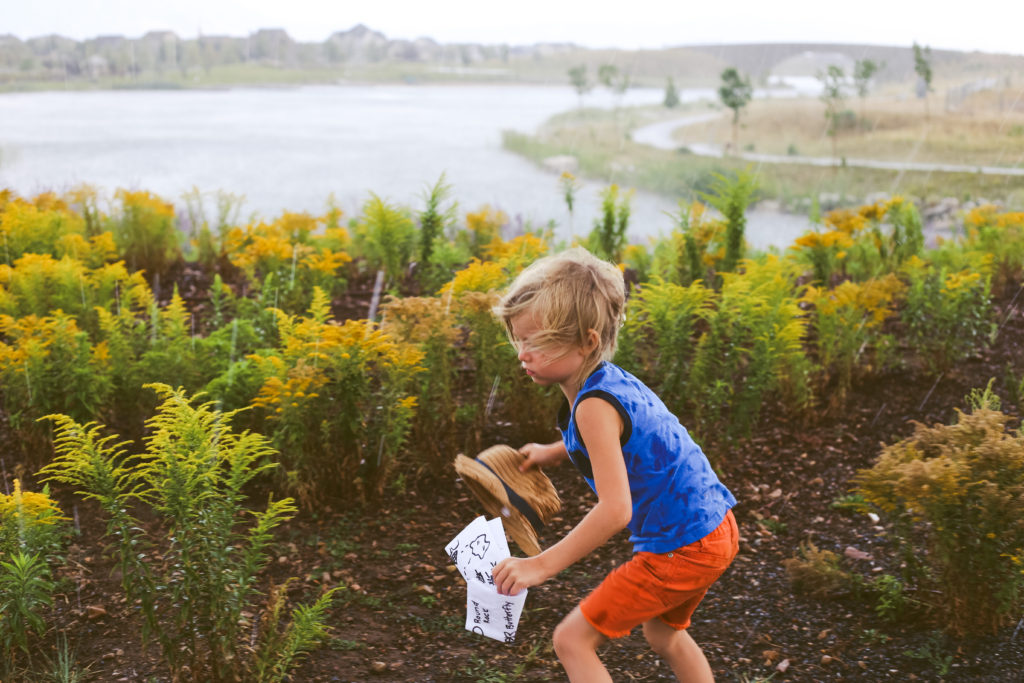 This definitely helped change everyones moods that morning! I'm so lucky to have these three little humans who will be adventuring with me for a very long time 🙂
xoXox