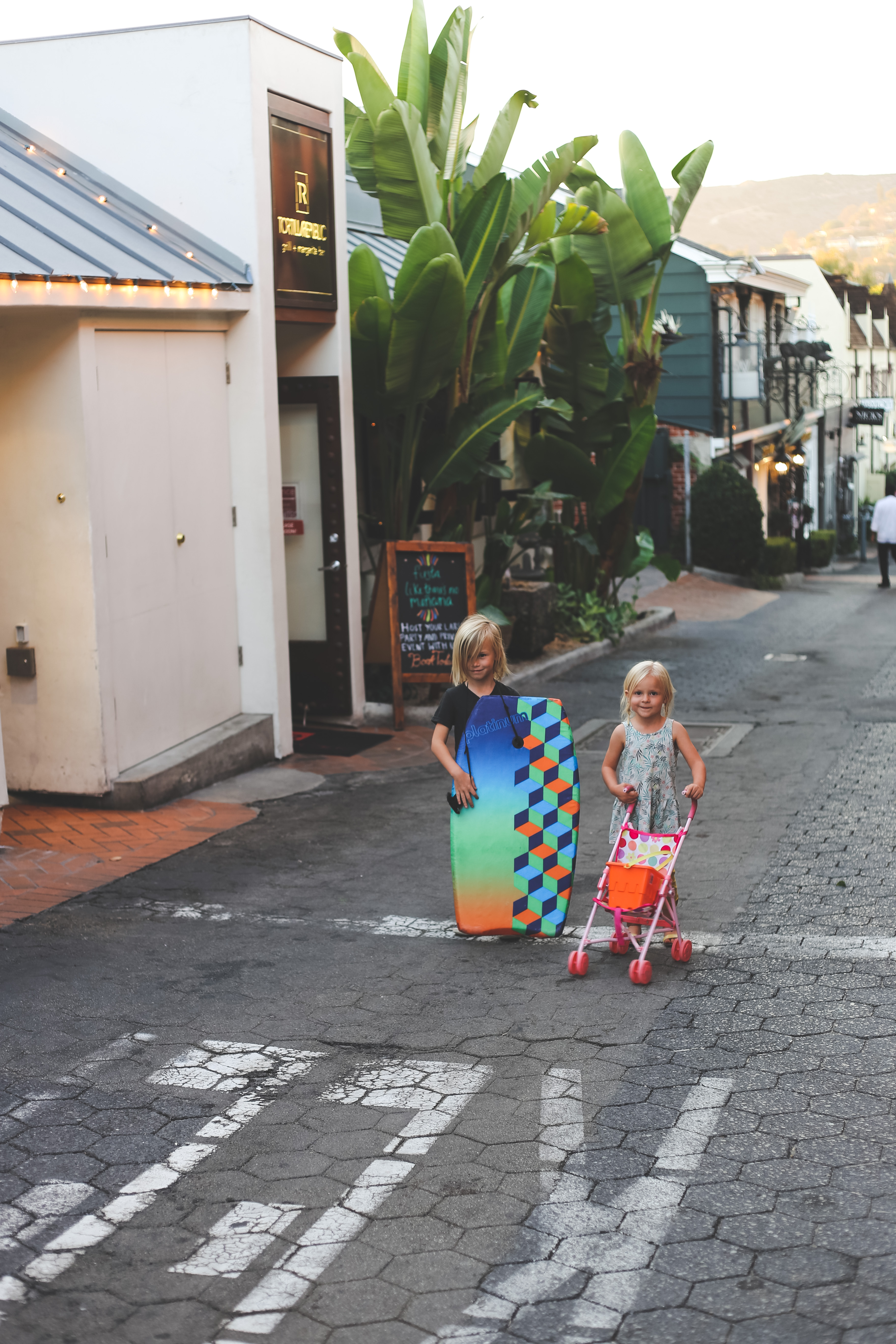 Family vacations are so much fun and quite exhausting all at the same time! We played hard every day crashed hard every night at our hotel. Oh Good ol' hotel life. We did figure out a few helpful things to making it a little easier with our growing family of soon to be six. One of the things was we ended up getting a room with a fridge, that was a huge lifesaver! We also requested a roll away bed for the boys to share and a pack n play for Gibs, That way everyone could get a good nights sleep in their own beds! Another plus. We are still rolling with the punches and leading as we go, but those were just a few helpful things I thought I would pass along on here!
One of my favorite beach cities since I was a teenager would have to be Laguna beach. It's just so cute and a few of the cobble stone streets reminded me of roaming the streets of Italy when i was a nanny there. Man I miss that place! We got stuck in traffic on our way to Laguna, so by the time we got down there, we had about 40 mins left of sunshine, (dang you daylight savings!;)) We walked around, tried to locate a bathroom for two very tiny bladders and then made our way to the beach. They had a playground right by the beach so the little loves played on that for a bit until heading down to the water.
I didn't think they would be up for getting wet since the sun was going down but nope, before I knew it they were in their suits and jumping into the waves. Their new found obsession has got me loving the beach even more. The sunset, sound of the waves plus little out bursts of laughter as the water crashed into them was pure magic to my ears. One of those moments you wished would last forever.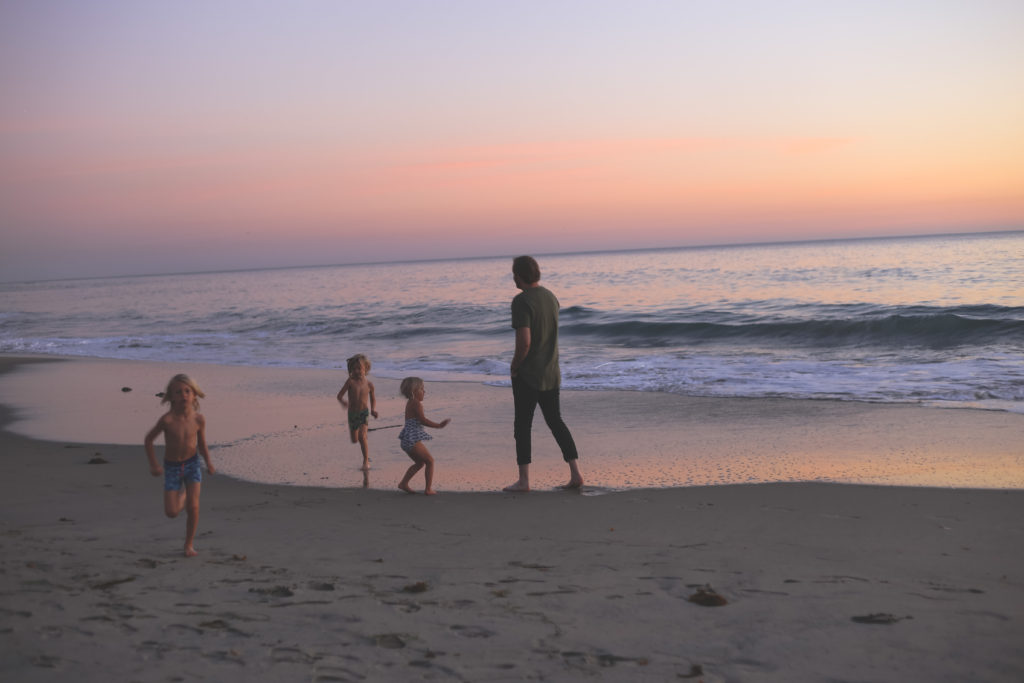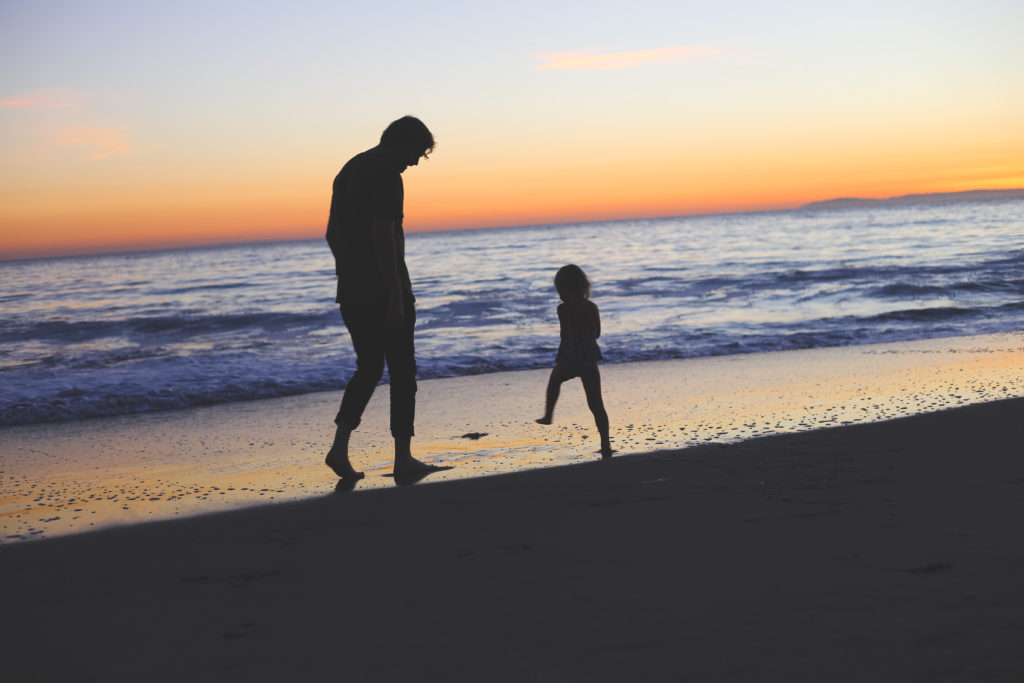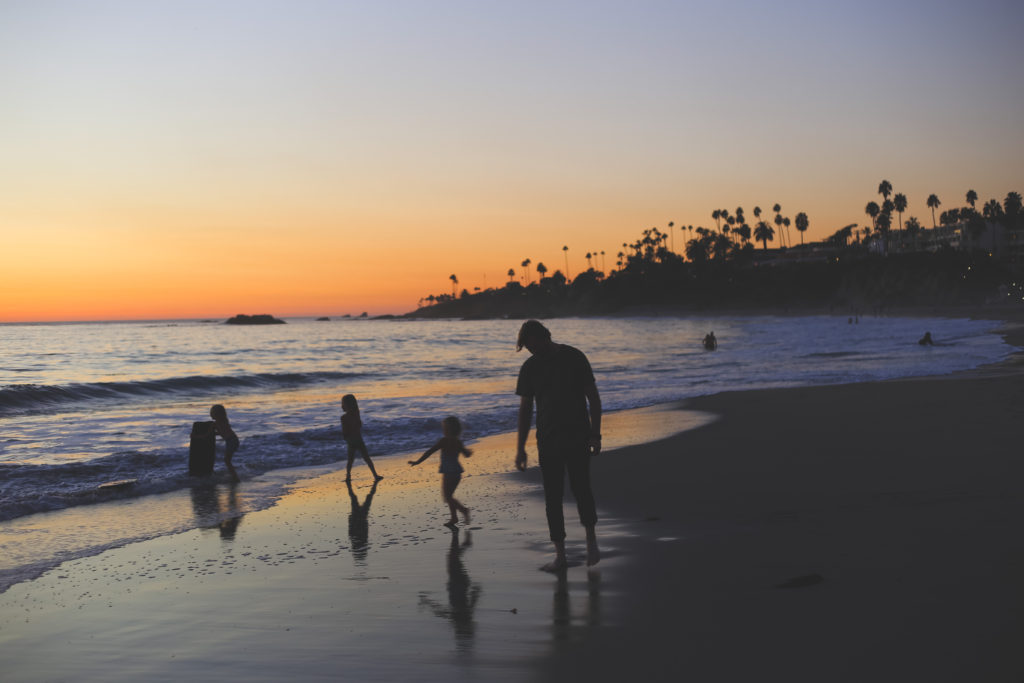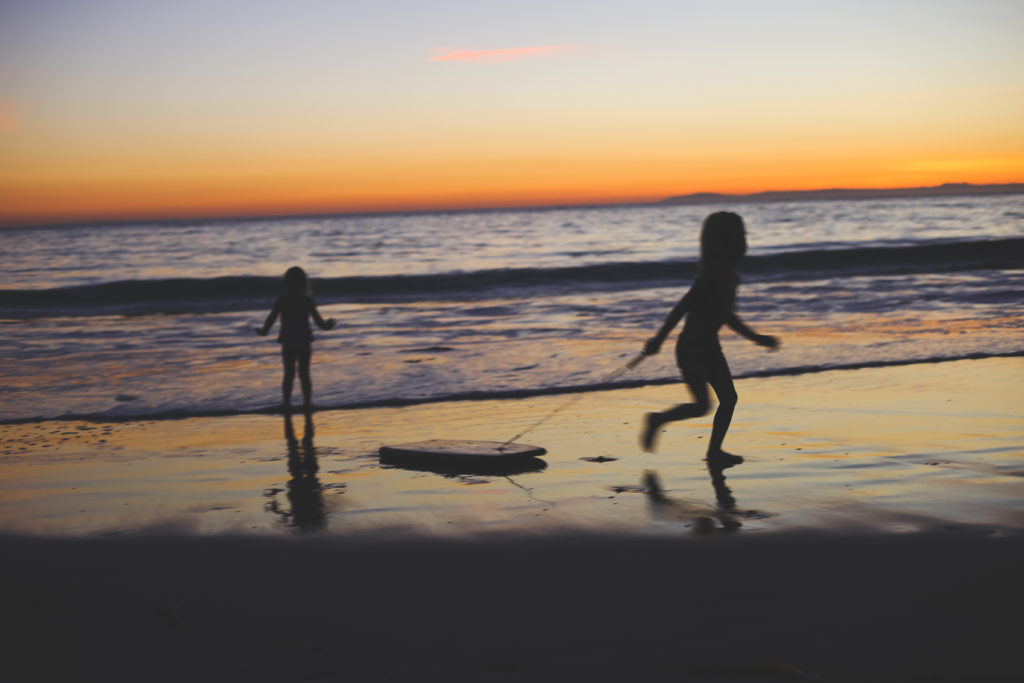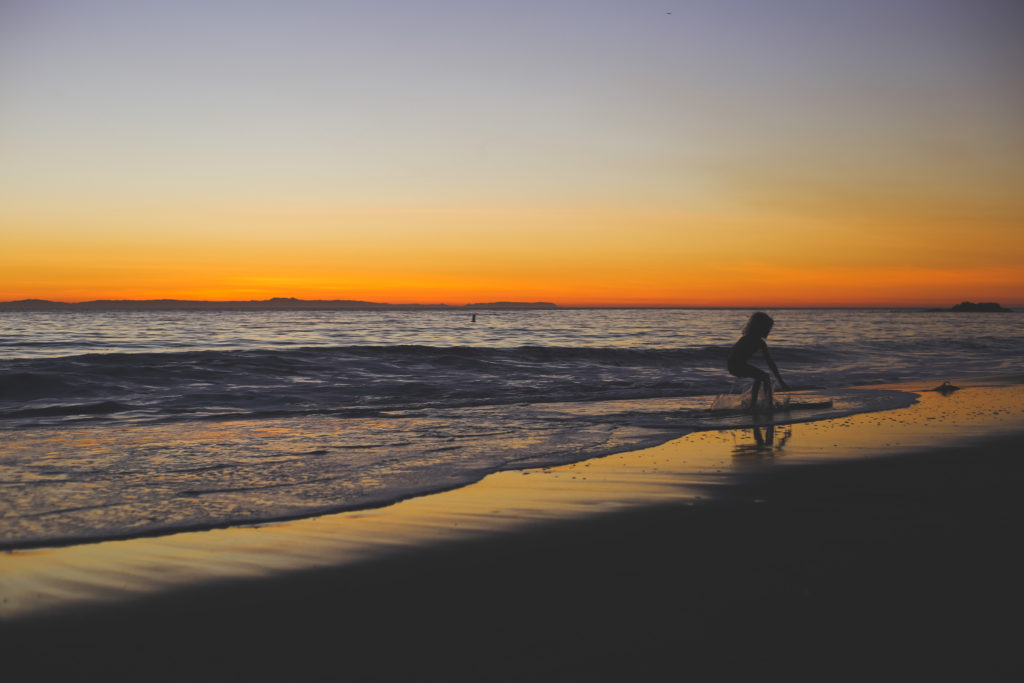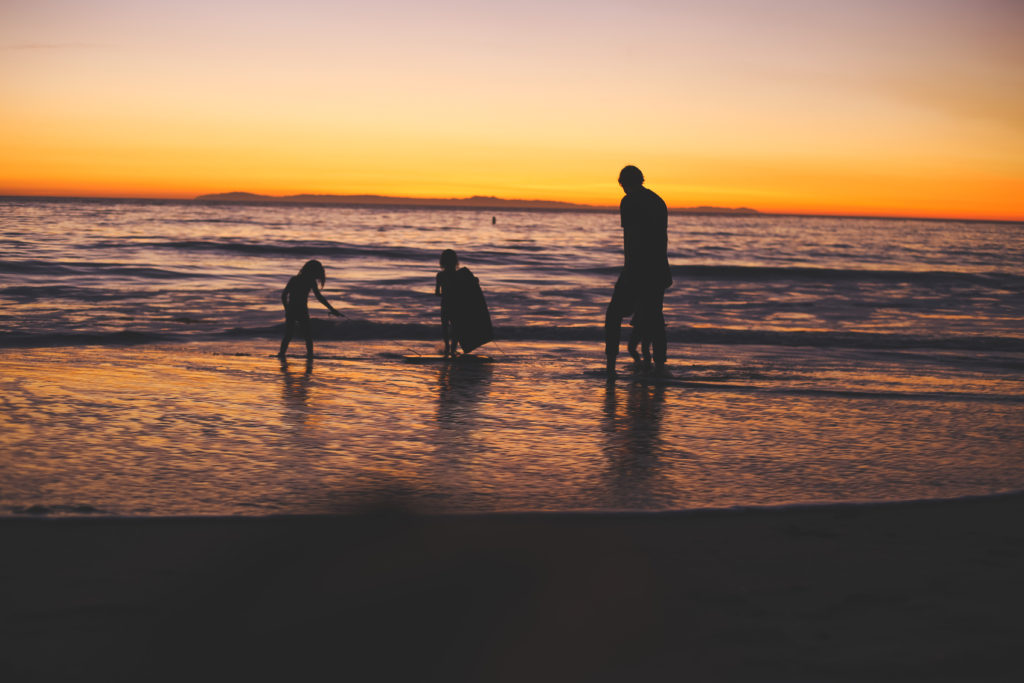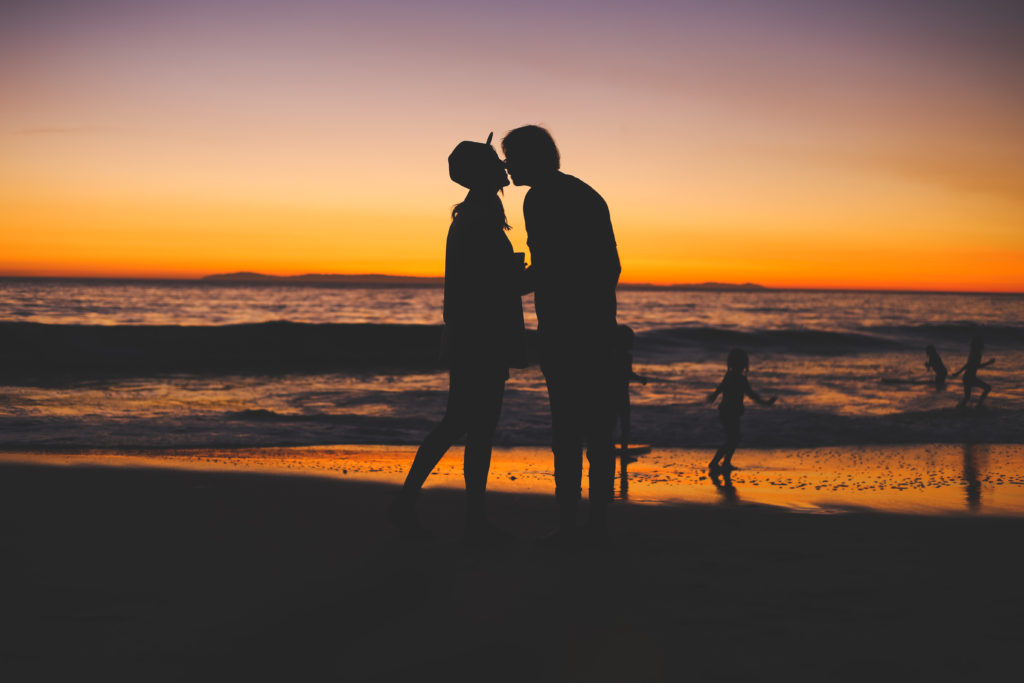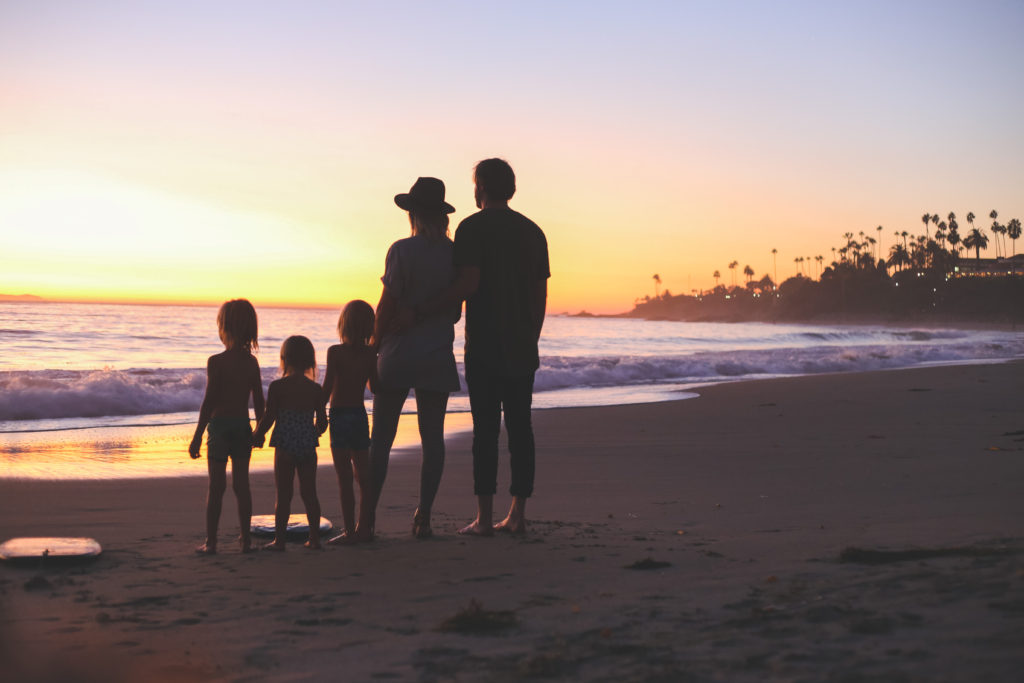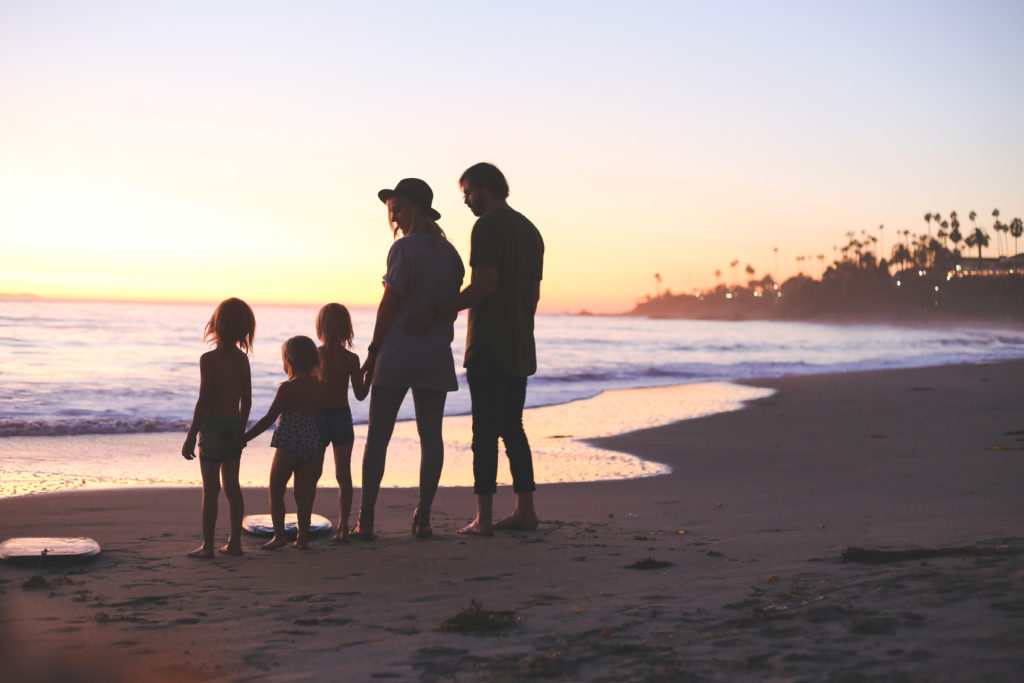 On our way out of the parking garage we had parked it, all of the sudden we heard a really loud screeching sound as we were driving! We both looked at each other thinking what the heck was that! Then I jump out of the car because it only took me a second to realize what it was. Our luggage carrier was scrapping across the ceiling of the parking garage! and we were STUCK! We had so unstrap the carrier from the top of our car and Evan had to carry it out while I drove the car our of there haha. Someone yelled out the window at Ev as he was carrying it and said, "that's a quality luggage carrier you got there" I wonder if they thought he was stealing it. hahah oh man, until next time Laguna.
xoXox