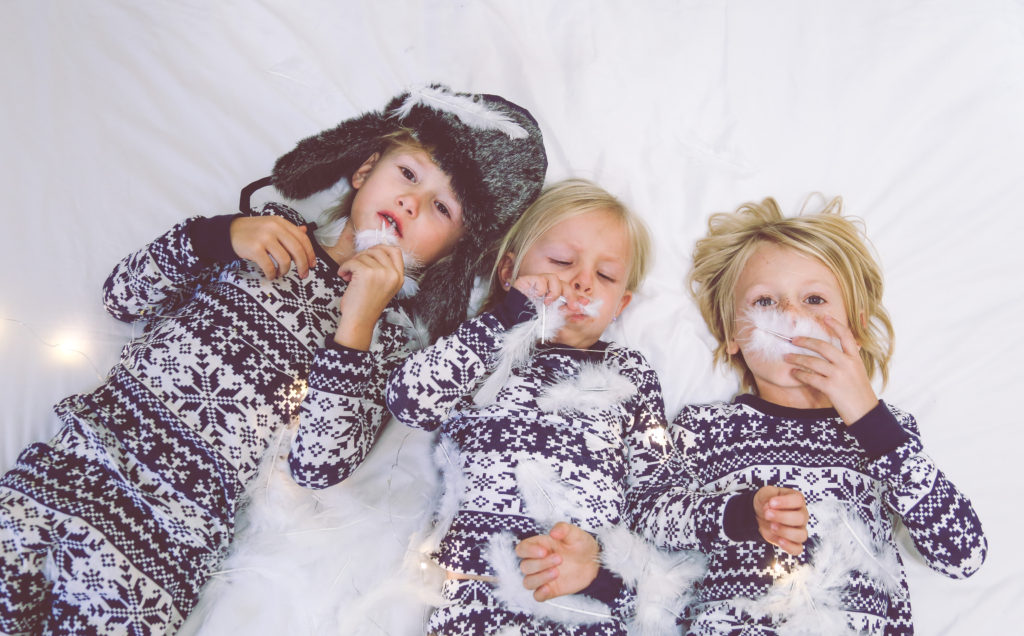 19 more days until Christmas. Can you believe it?!!! The little loves keep talking about how they want to play in the snow and build a snowman… but… we hardly ever get snow here so the only time they get to experience the snow is when we go up to Northern Utah to visit friends and family. We have plans to make a trip up next week but until then, we will be making our own kind of snow with feathers 😉 You know the know the kind of snow that's a little less cold and wet than your average snow (my kind of snow!;) The little loves would yell "let it snow!" and then would throw up the feathers above their head. It was pretty dang cute. When we were done making it snow, they all helped me pick them up and put them in a bag for another day. On a side note, I am secretly wishing for a white Christmas this year but do realize the chances are pretty slim. Maybe one of these years we will get a white Christmas!
Ev has been out of town for a hair training the past few days, so the little loves and I have been having a sleepover party in Mama and Dada's bed. This usually happens whenever Ev goes out of town. They all get their pillows and blanket and line up in a row in our bed to fall asleep. I end up moving one or two of them to their own beds once they are asleep, (due to lack of room in our little queen sized bed) but they love it and so do I. I HATE sleeping alone, I always have. So having some extra snuggle bugs in my bed while Ev is gone is just fine by me.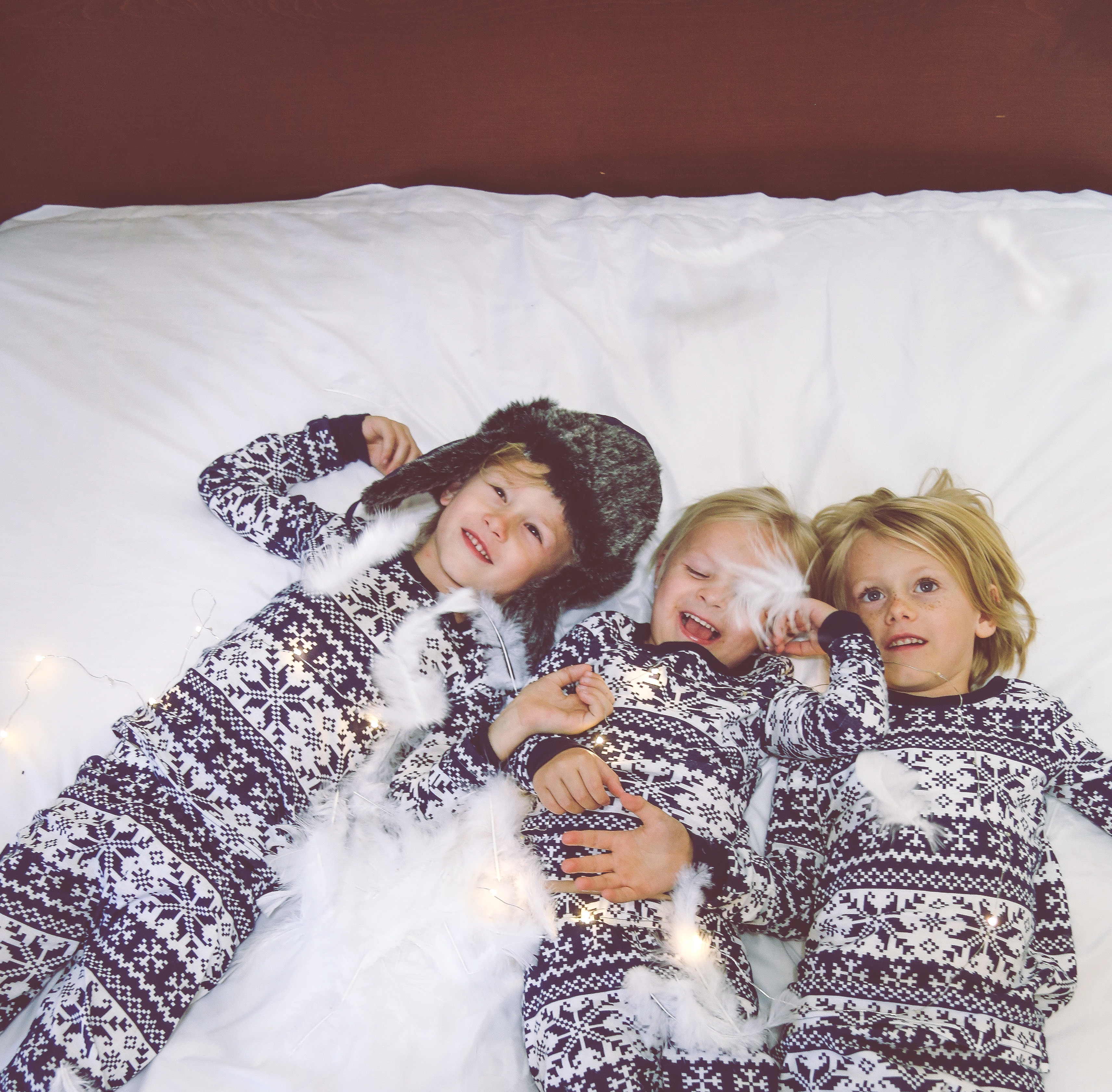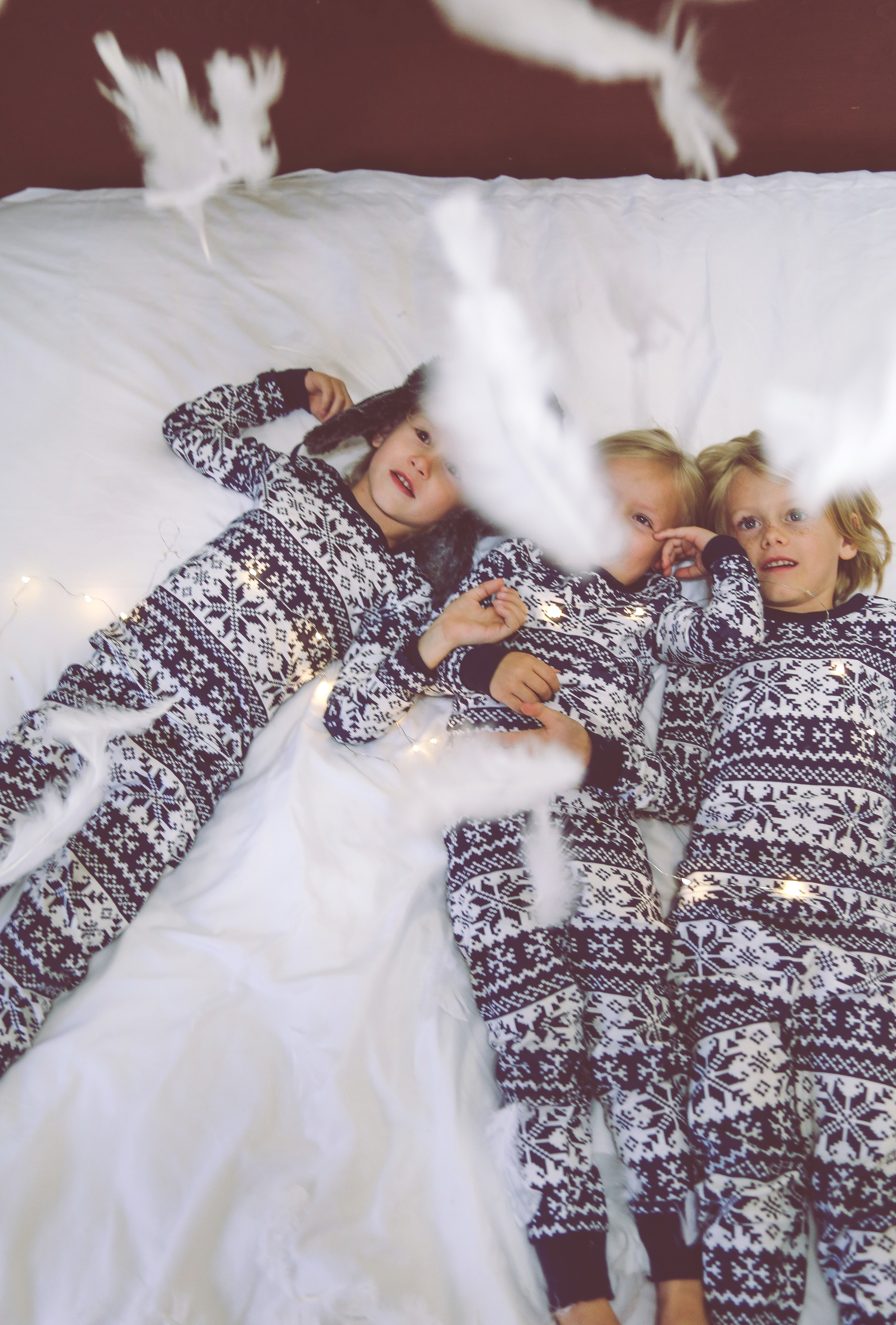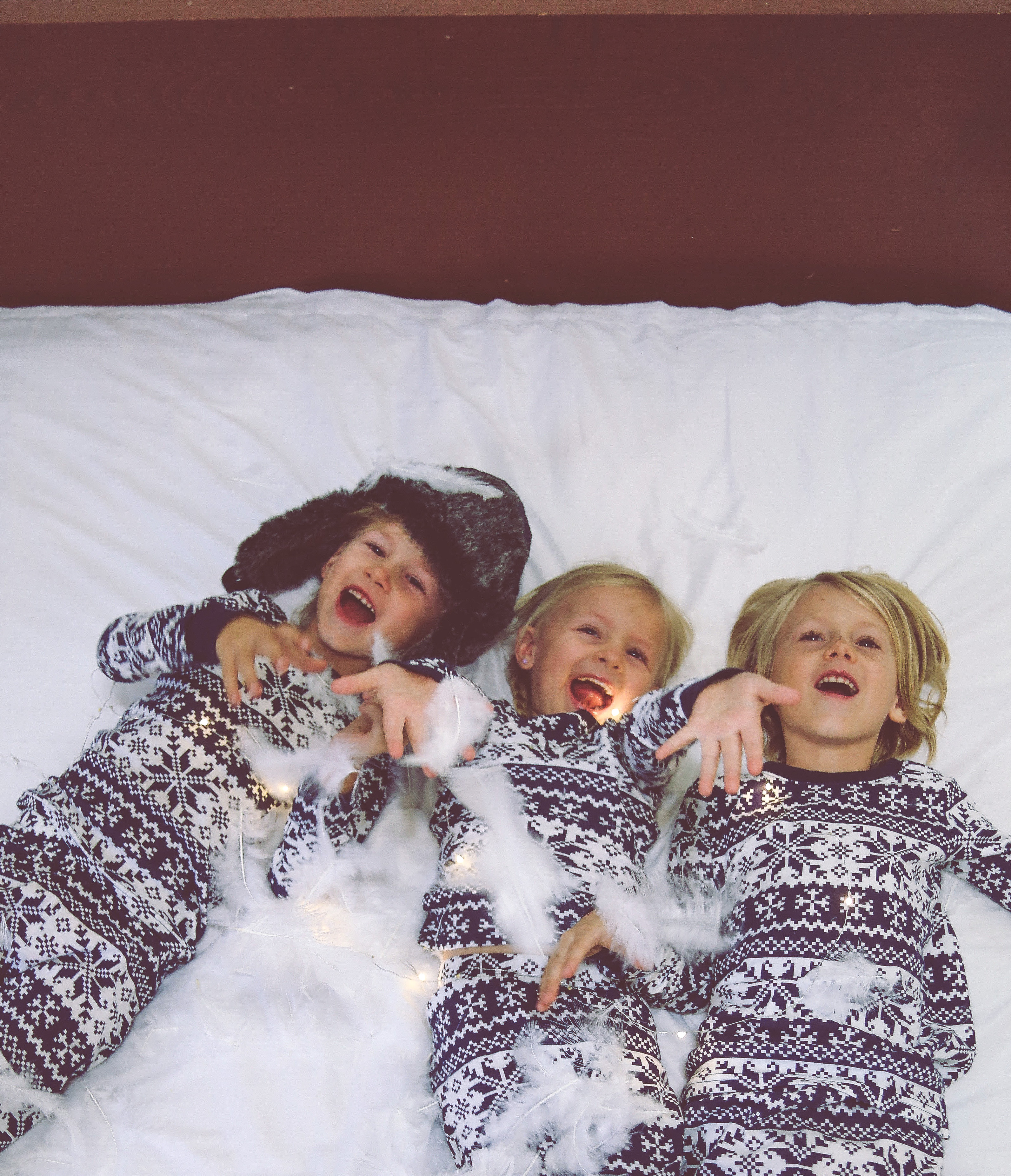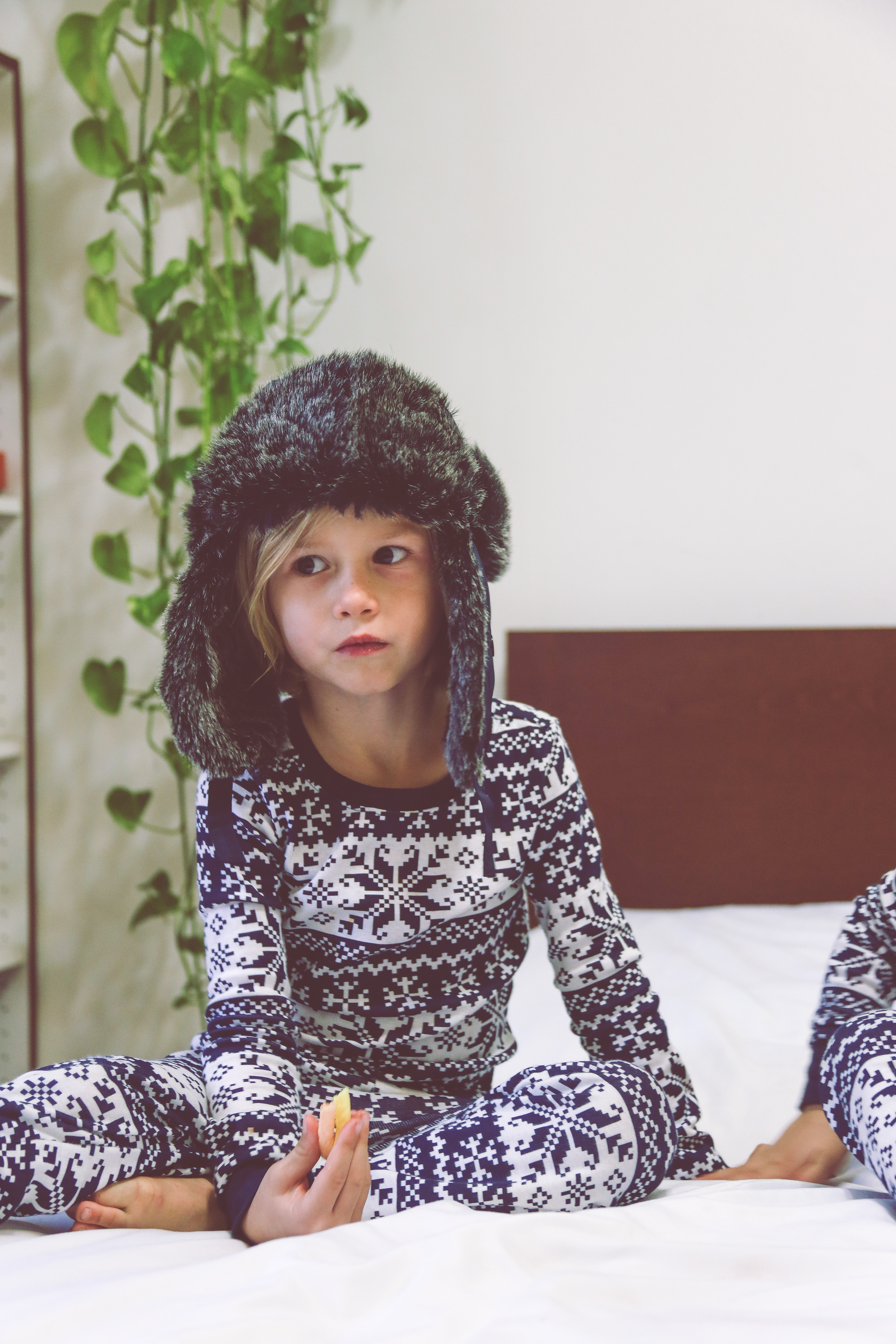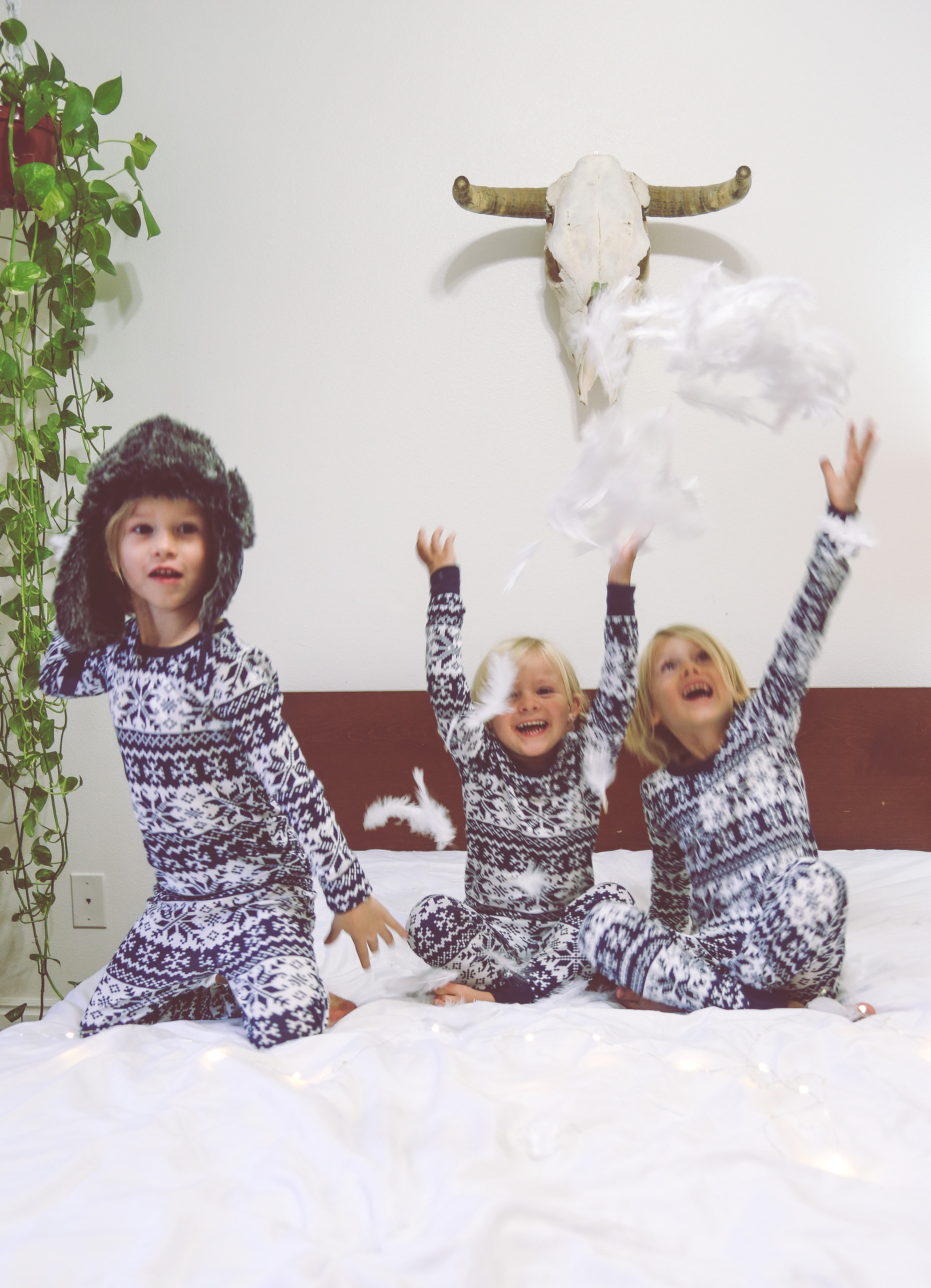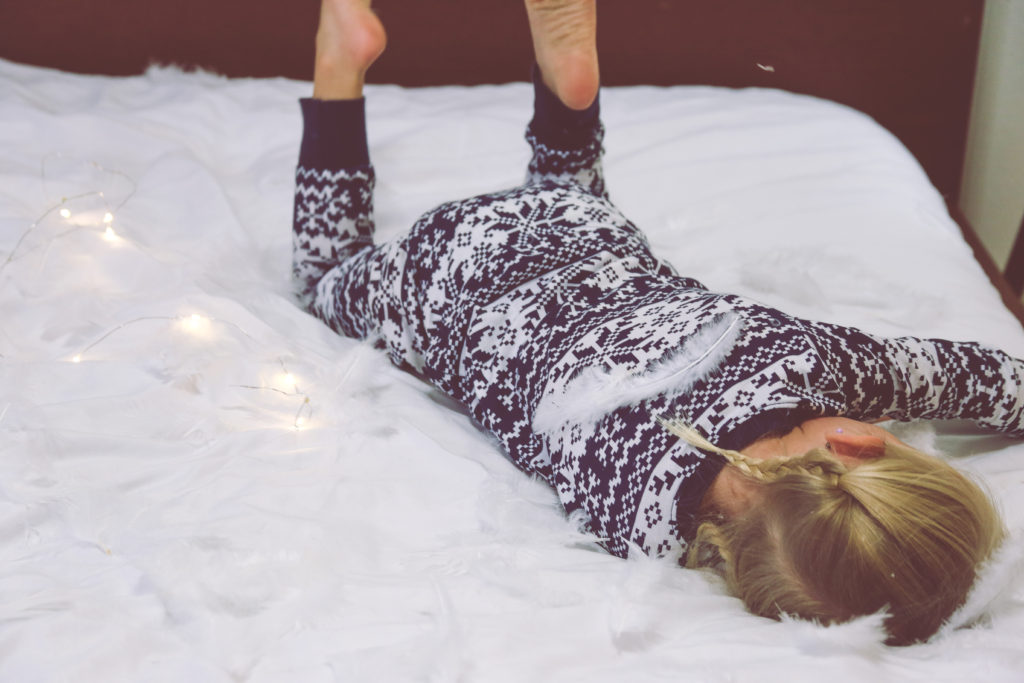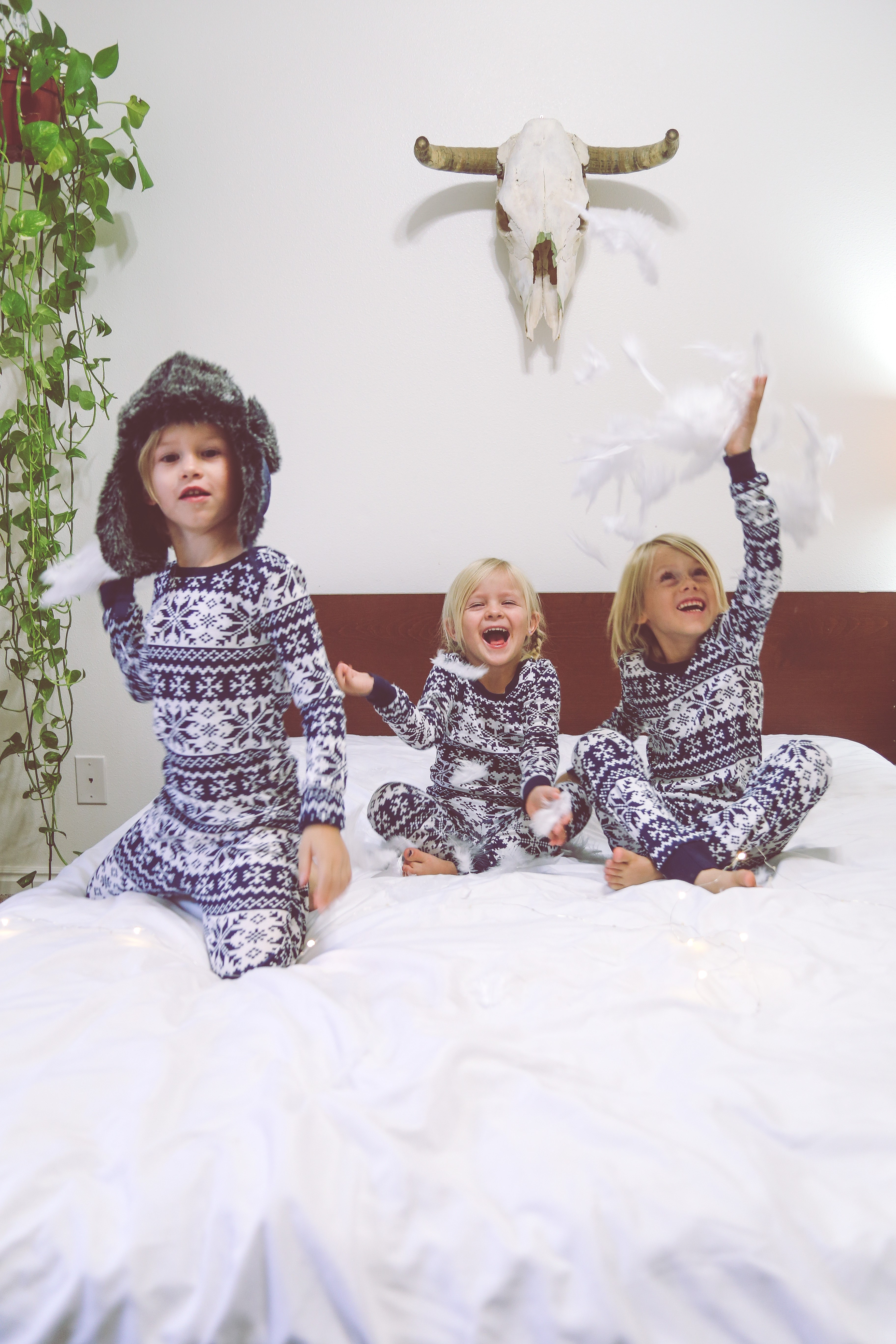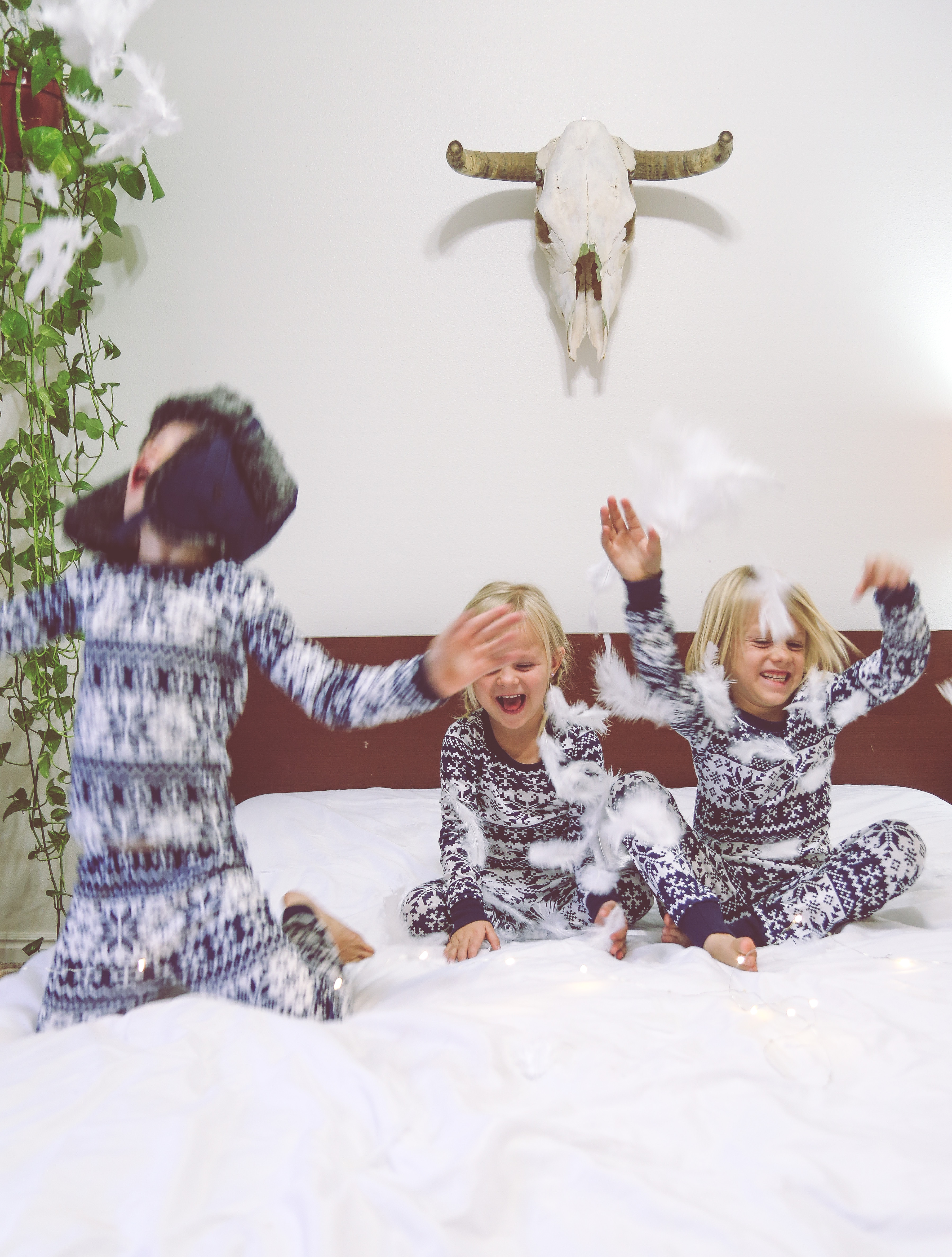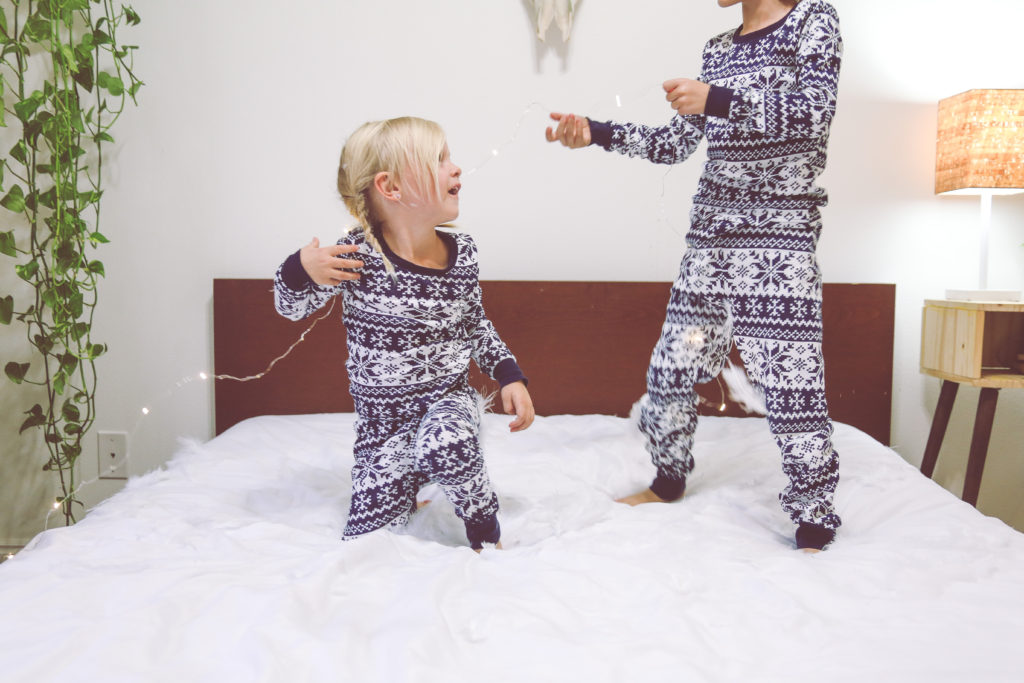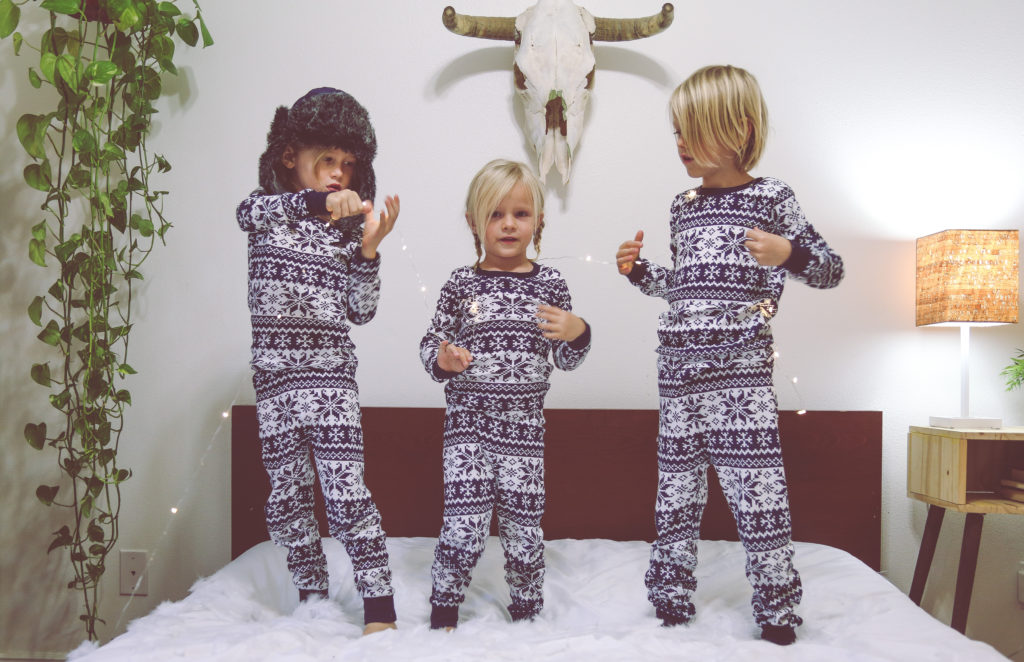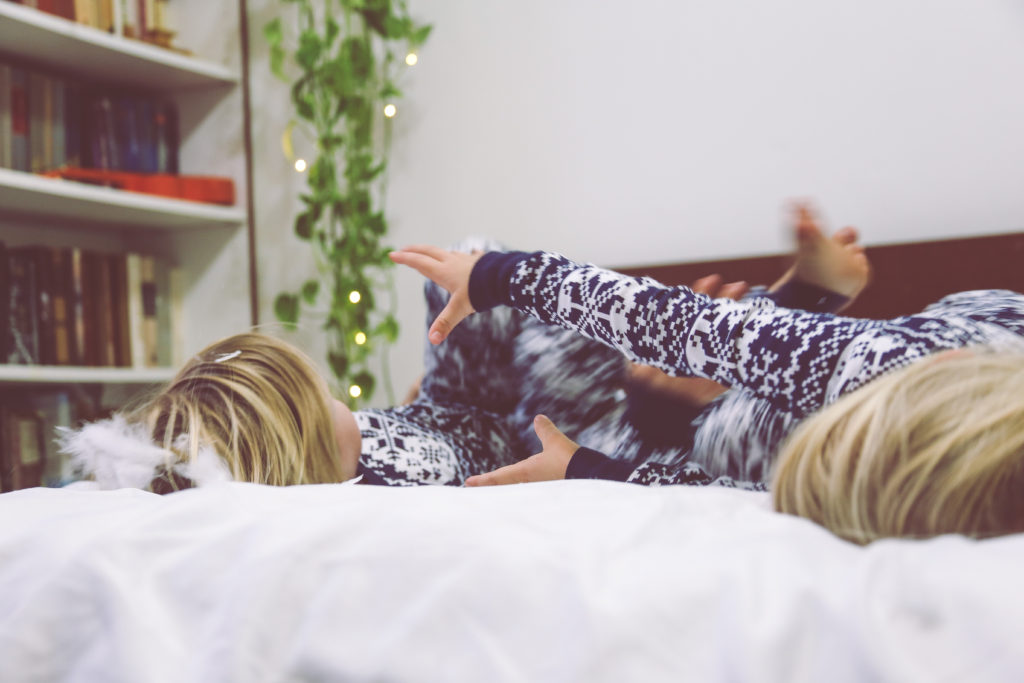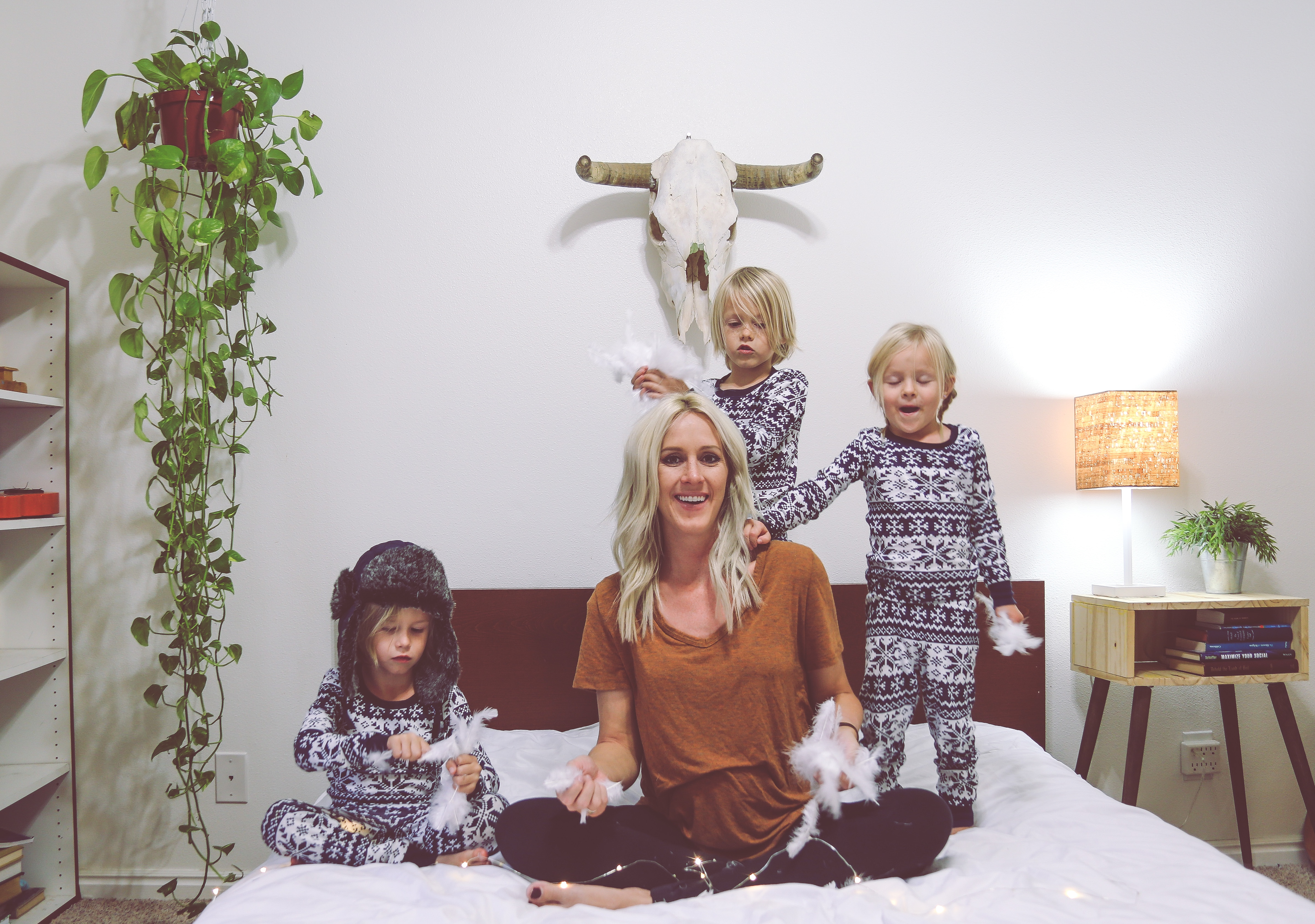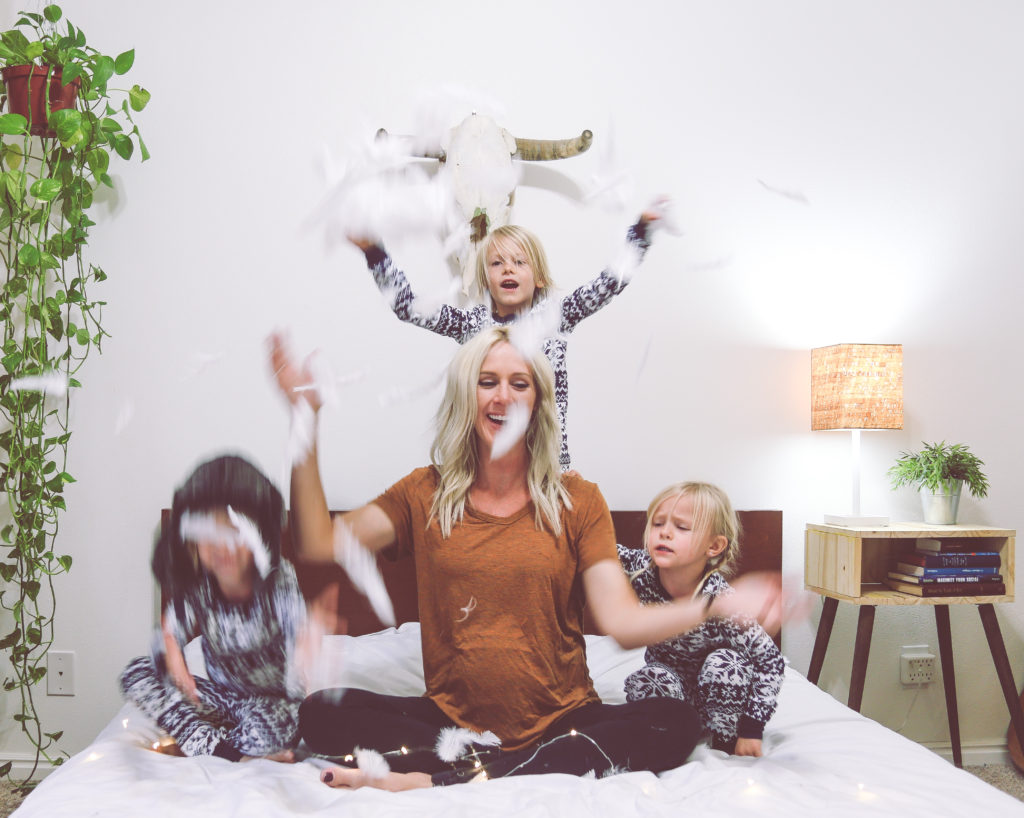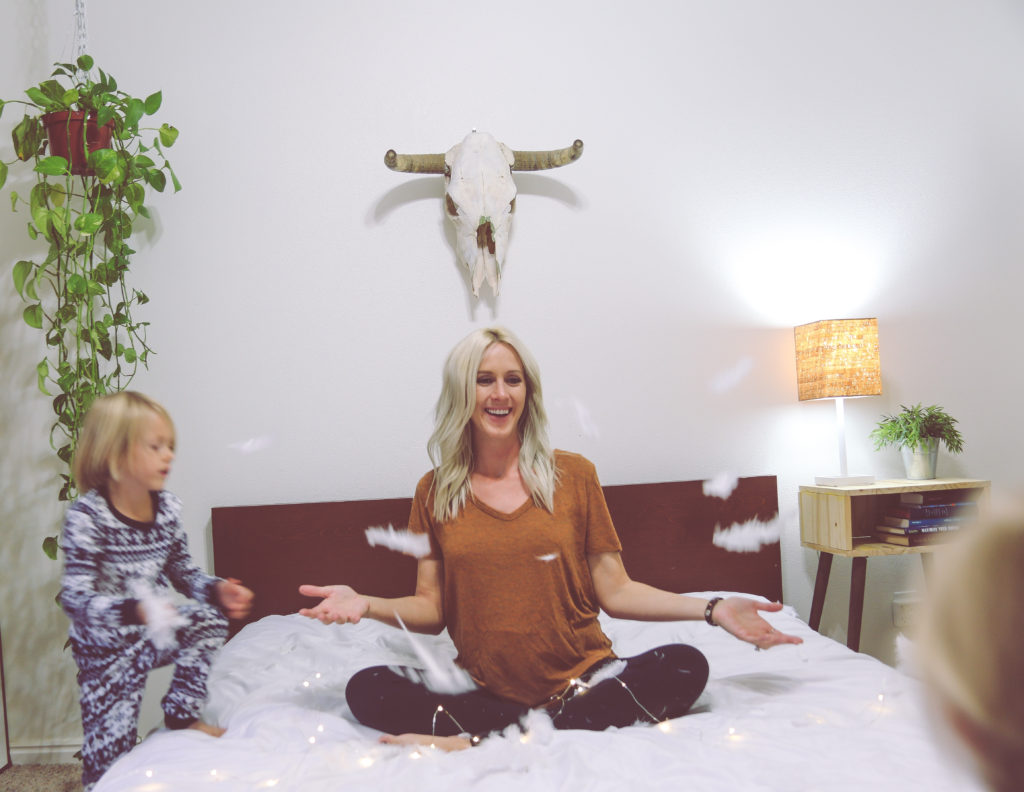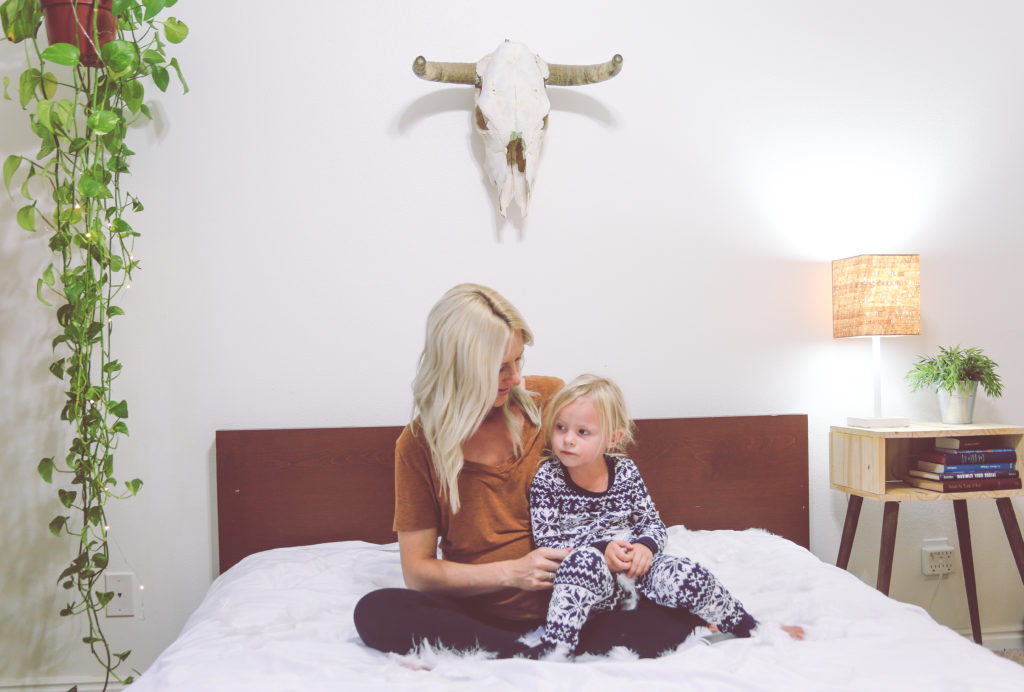 One of my favorite Christmas traditions would have to be opening Christmas jams on Christmas Eve night! I have been on the search for some cute ones this year and since the ones I was planning on getting all sold out! I was pretty excited when I found these cute ones from The Children's Place. Right now you can join their sweepstakes for a chance to win 100 dollar gift card! Follow @childrensplace on instagram for more details.
Post sponsored by The Children's Place
xoXox