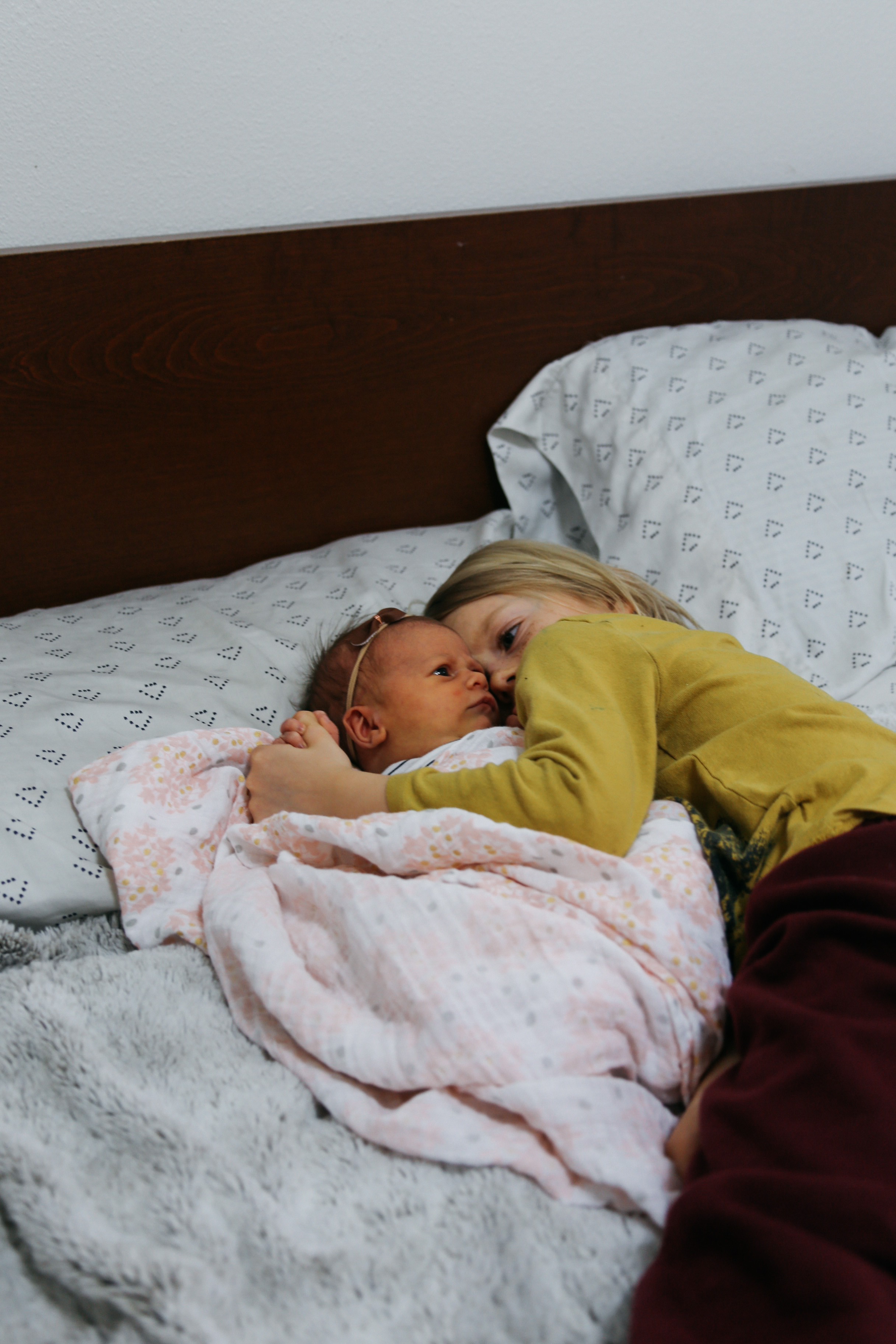 Can you tell this little girl is kinda loved over here?;) After school the boys always race to find little lo lo to give her some snugs. Nixon told me she has his heart and Jovi always calls her his little princess. I think it's safe to say this girl along with Gibson will definitely be protected by their older brothers. I love watching them interact with her, I secretly always wished I had an older brother, so watching these two with their Sisters makes my heart smile.
Nixon is hoping she gets his blue eyes, they are looking pretty light so we will see if she evens out the blue eyes in our family! Nix and Ev are both blue eyed and Jovi, Gibson and I all have brown/hazel eyes, so i guess we will see in a few months which side she decides to join 😉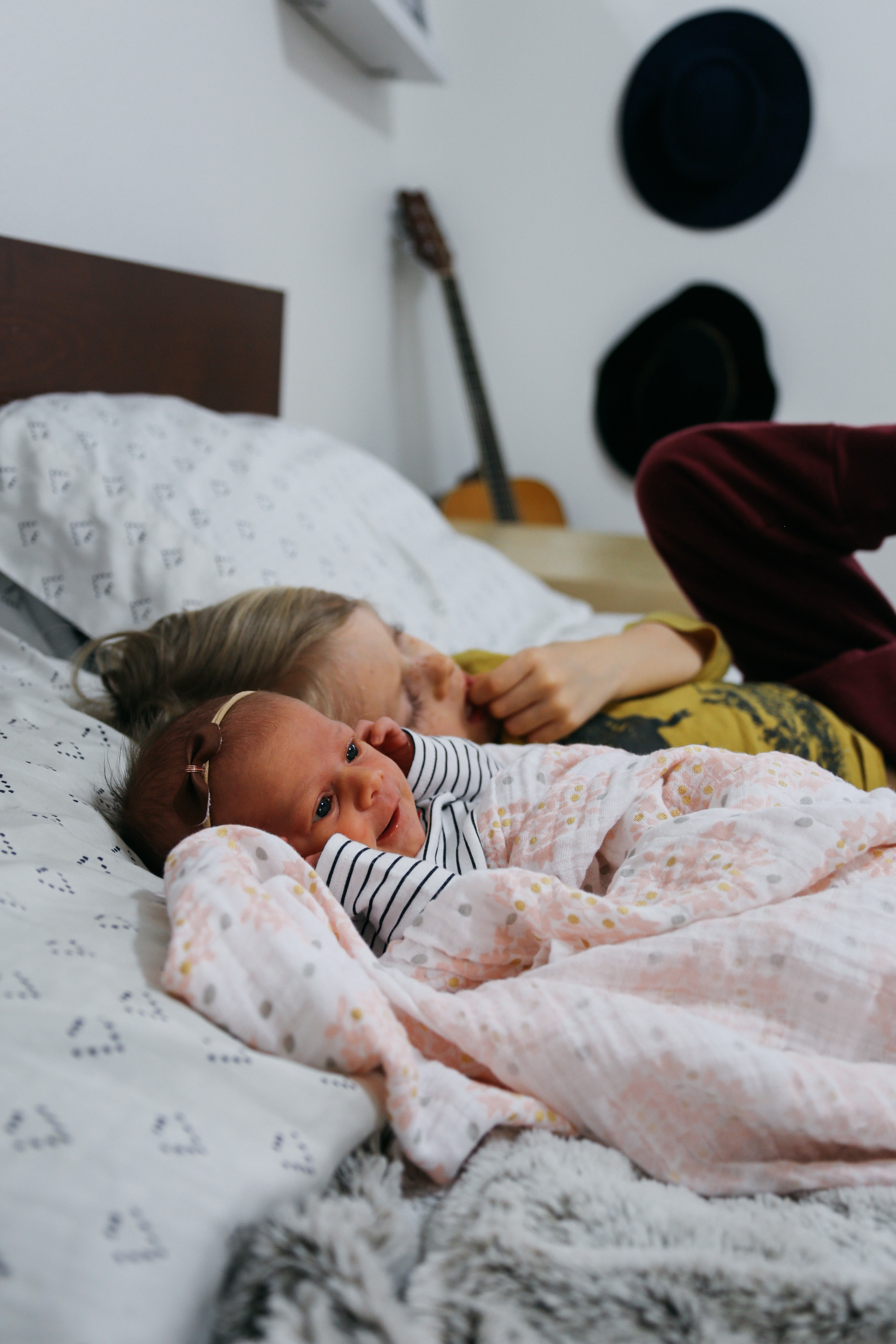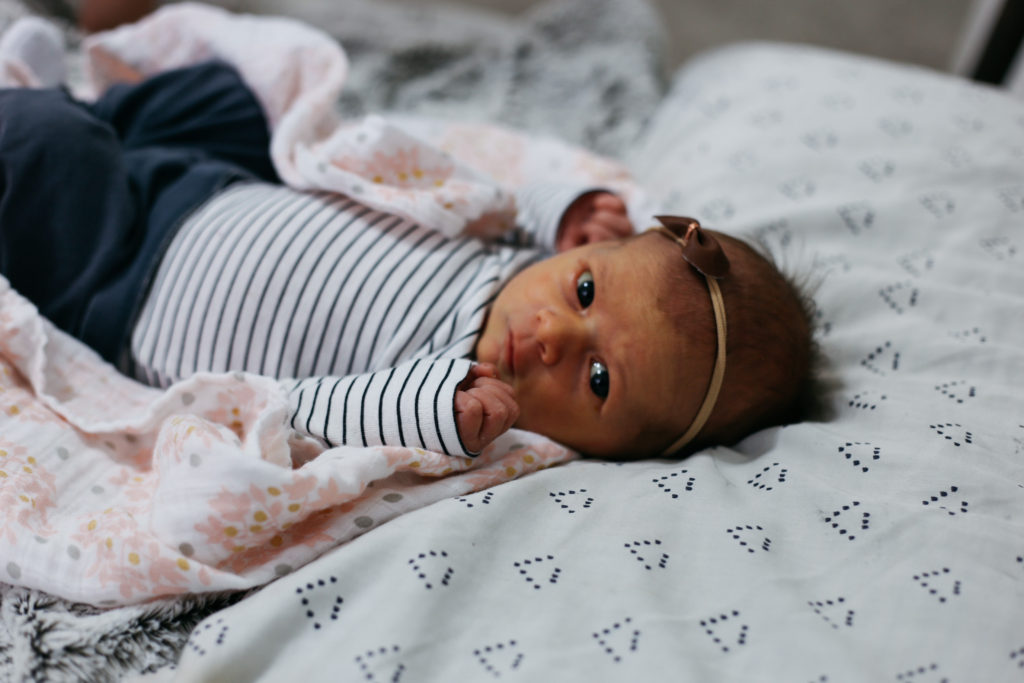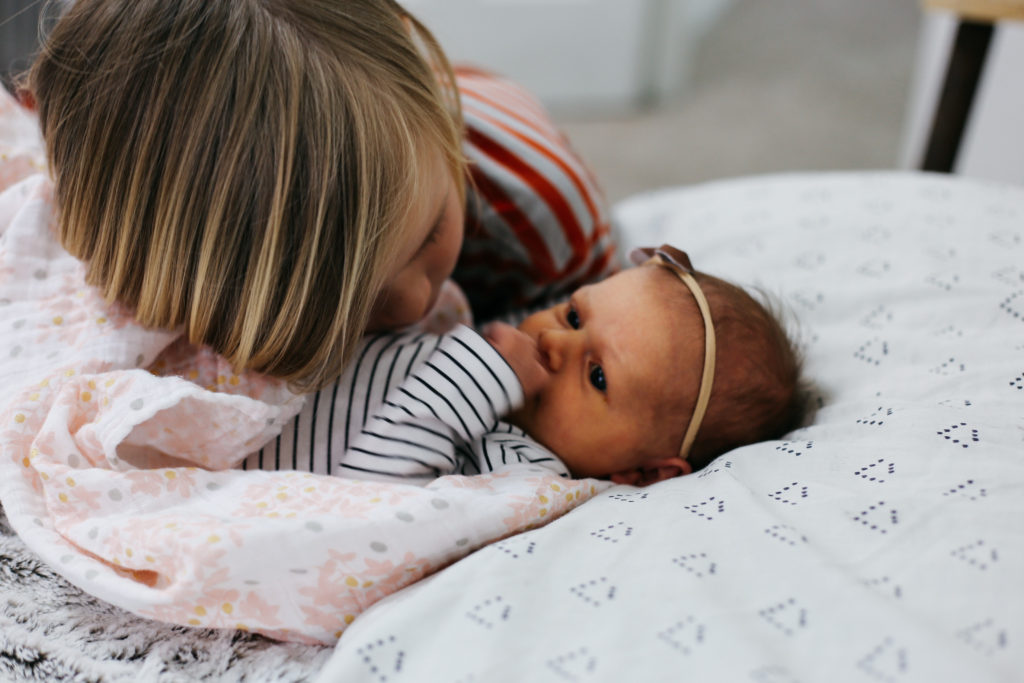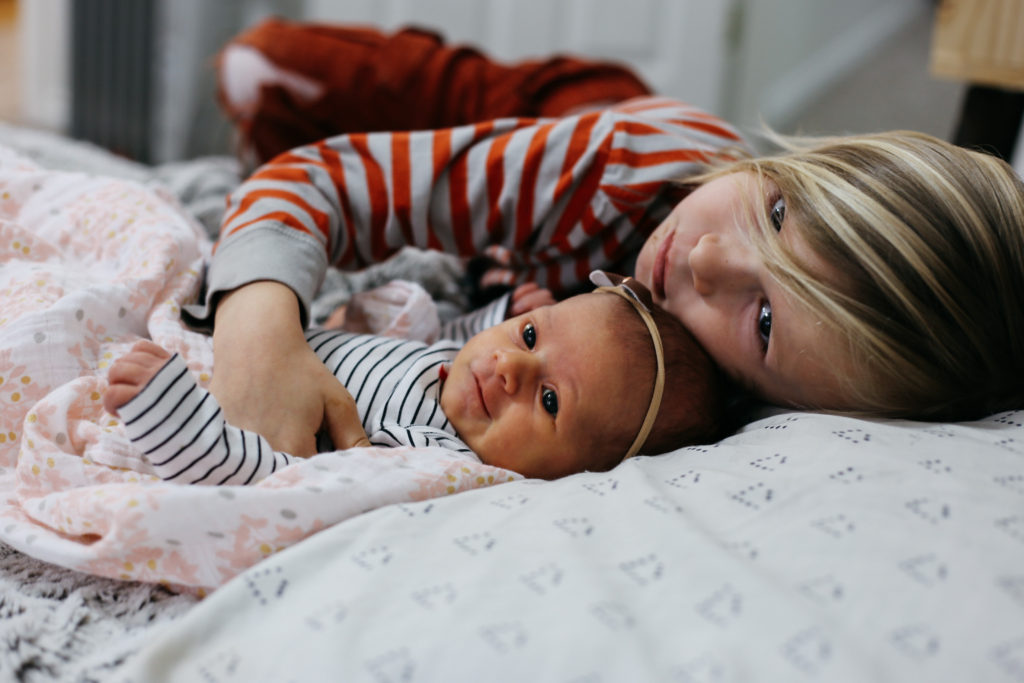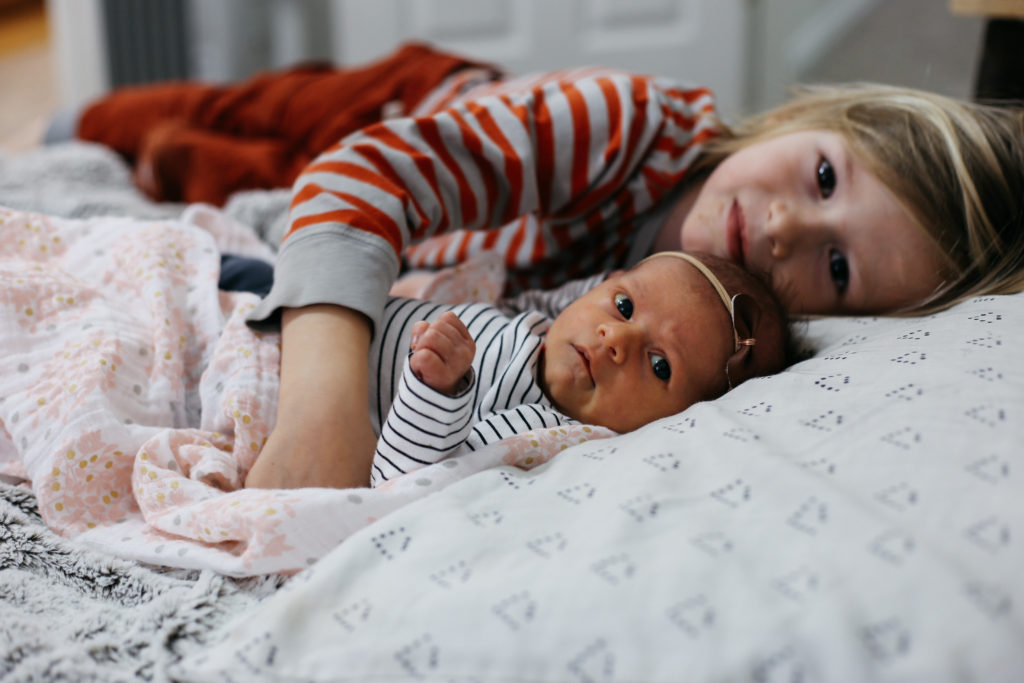 When she first was born the first thing we thought was she looked so much like Jovi! They have the same cute nose. So now Jovi calls her his little twin. The other morning he laid next to her in my bed and said "Mama, when I look at her face it's like I'm looking in the mirror but her face is just smaller." haha he's such a sweet boy.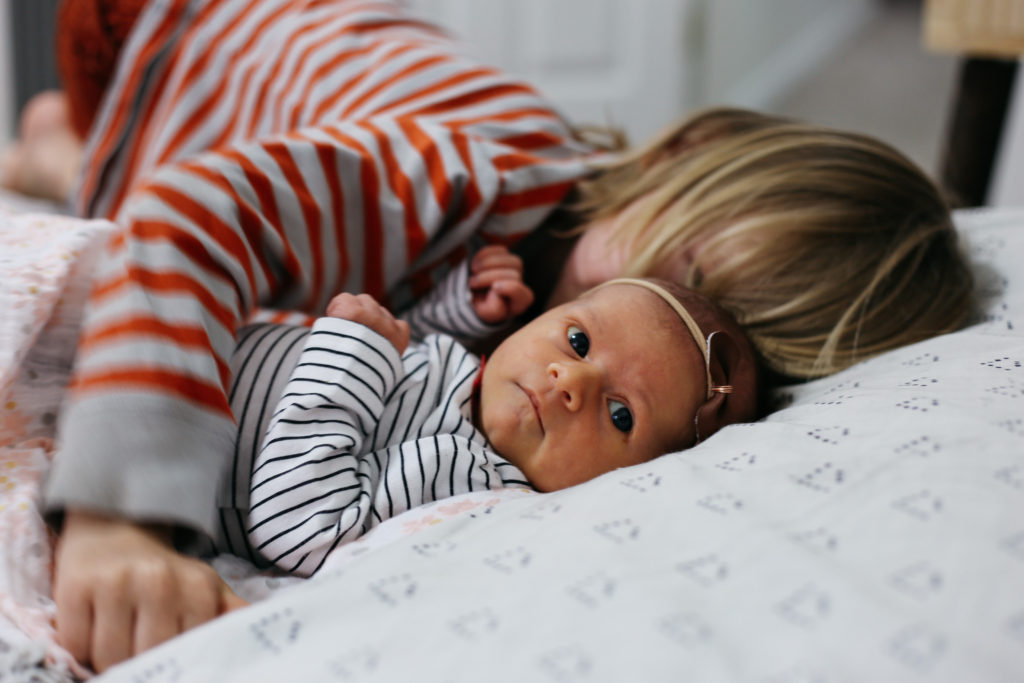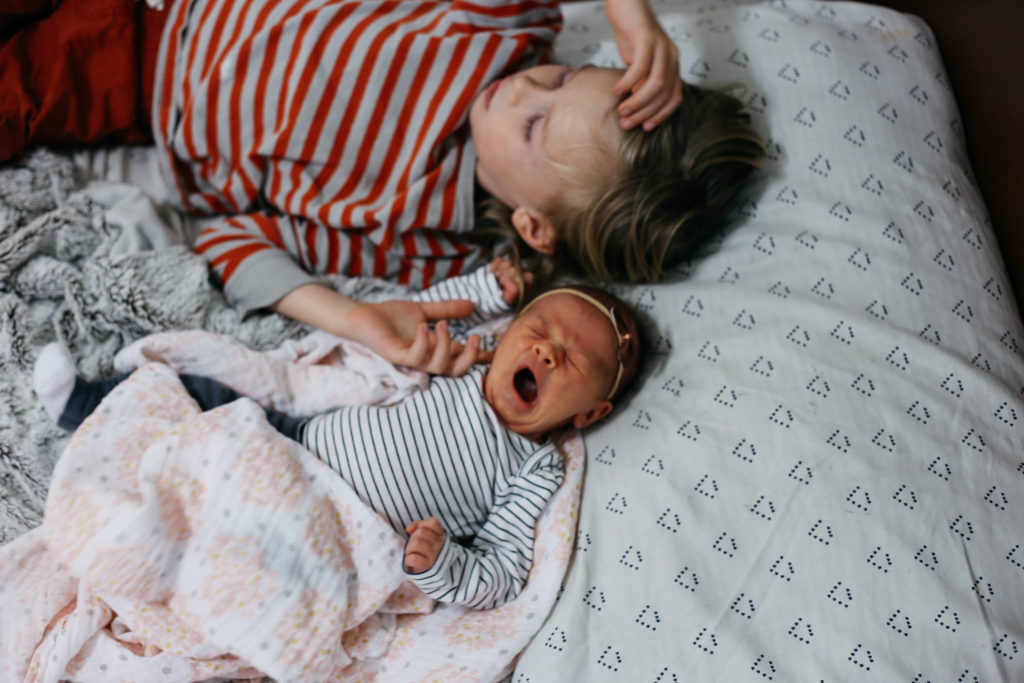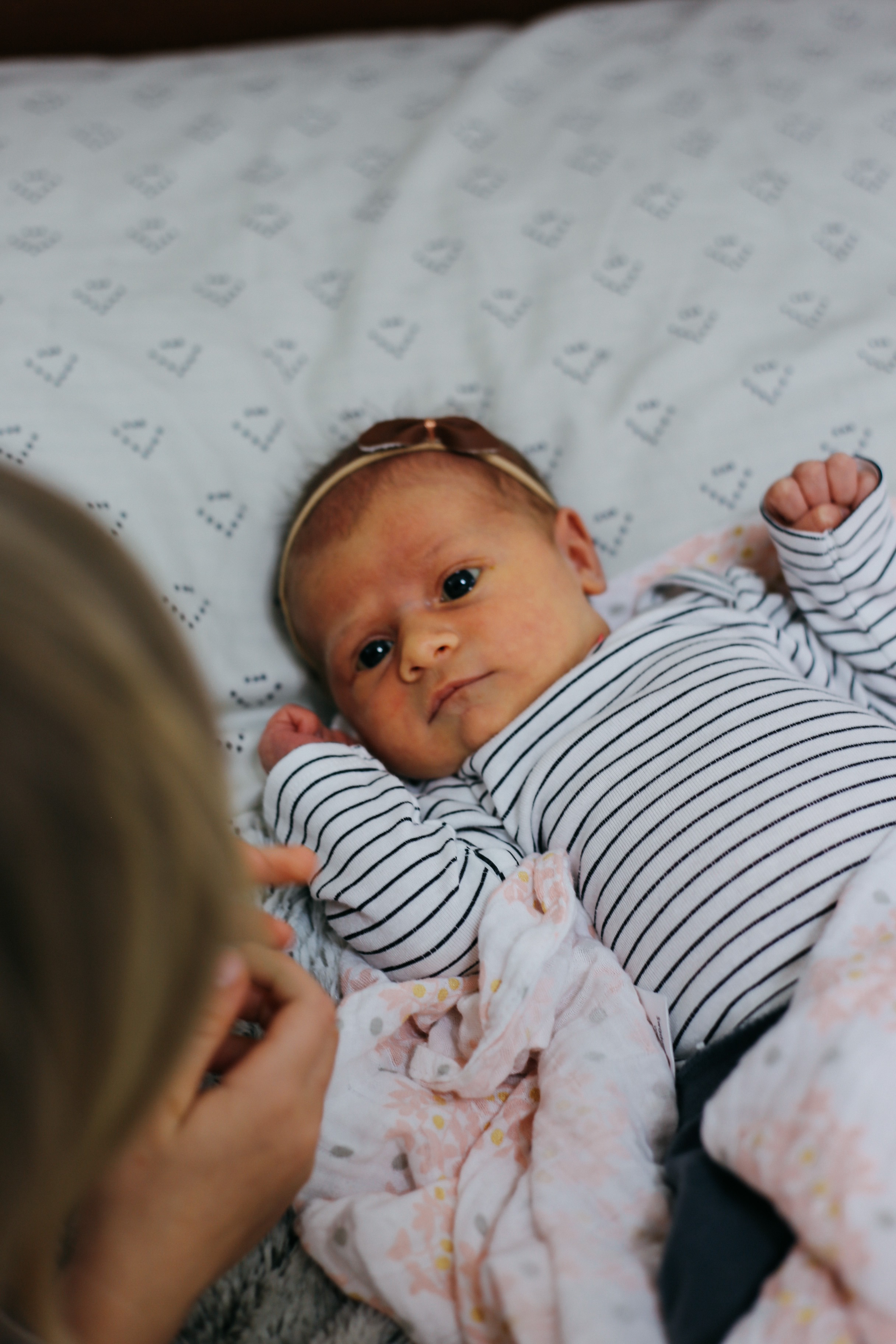 This newborn stage always flies by way too fast!!!:( So I'm soaking up allll these chest cuddles while they last.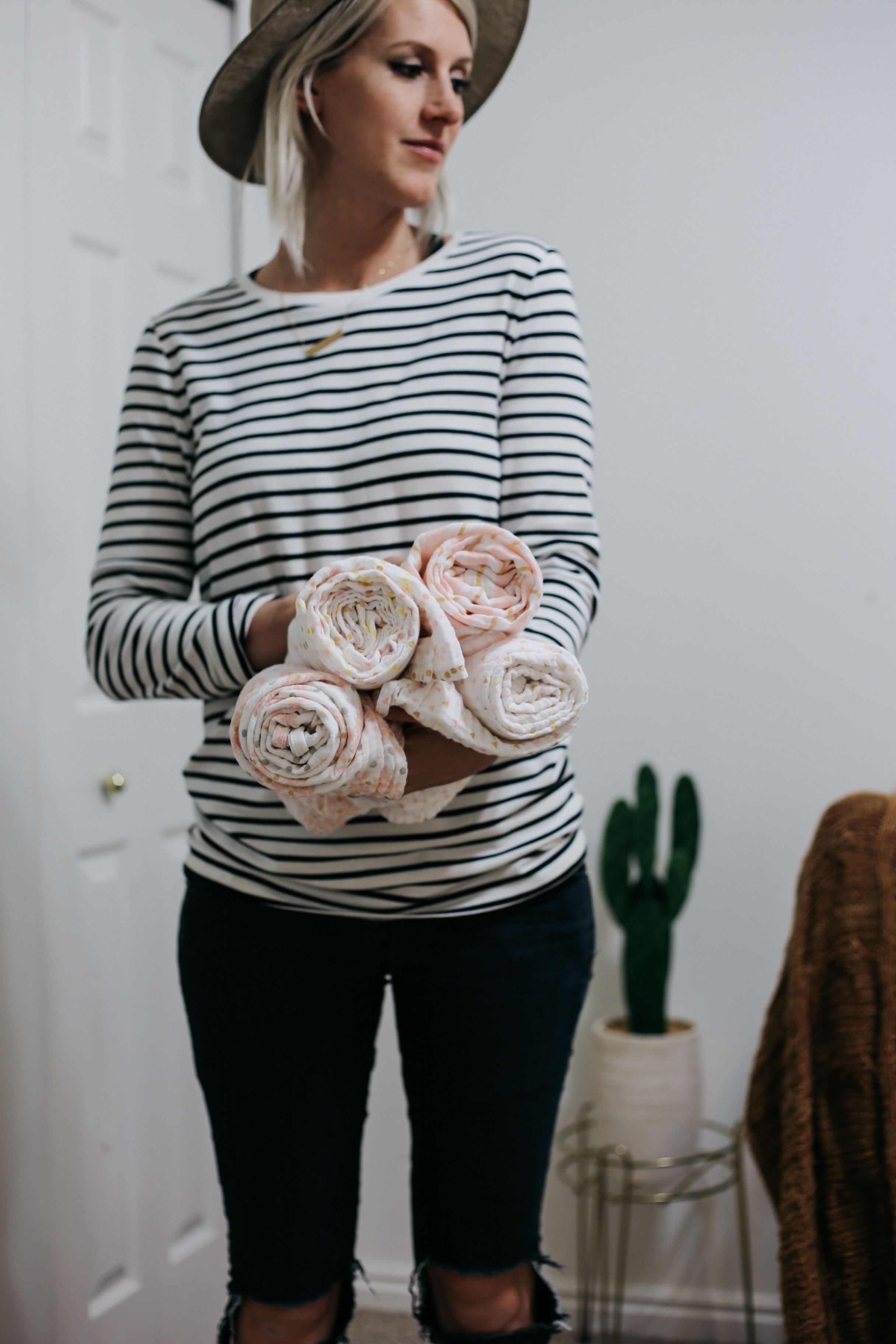 p.s If you are in the market for some cute Swaddles, these are now available at Target!
xoXox