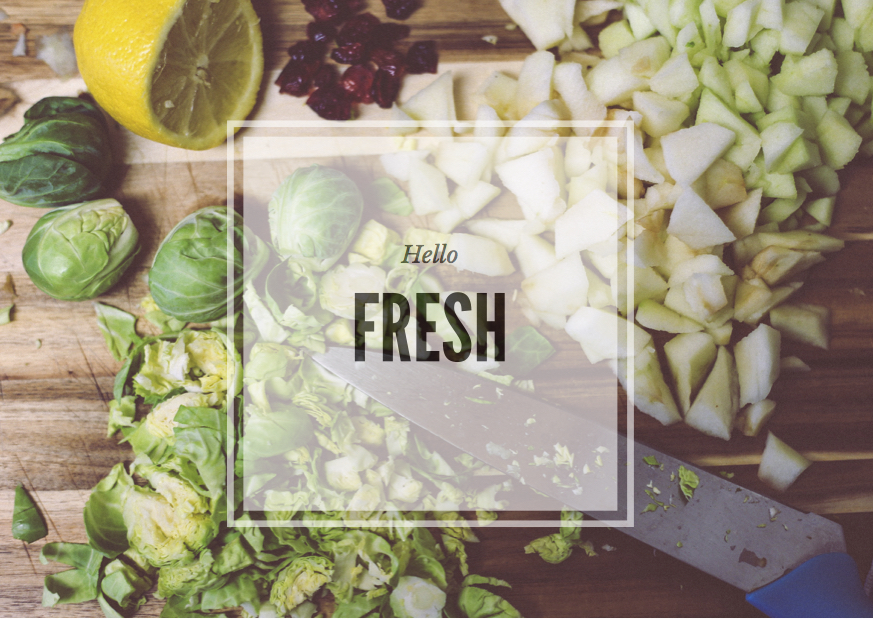 I've been making more of an effort to cook home cooked meals throughout the week. Cooking hasn't always been my strongest suit, sooooo this has really been a stretch for me. I think the real struggle is figuring out what to make that everyone will like and eat. (still struggle!) I have my go to meals I've cooked throughout our marriage, but lately I've been trying to branch out and try new recipes and honestly this has made cooking more exciting for me! That, plus my new copper pans I got for an early birthday present, thanks babe! Another thing that has been making this new cooking journey a little easier on me is a new food service we recently discovered called Hello Fresh! Have you heard of it?! I'm not kidding you when I tell you with the recipes and ingredients combined, I have made some of the best meals I've ever had!! I'm talking restaurant style. The fresh ingredients are delivered right to our front door and the recipes walk you through each step. I couldn't believe how easy it was! and not only easy, but the meals are honestly so delicious.
I've also been trying to include the little loves in helping with this new cooking journey. They each get their own special job with helping out with the dinner prep. Nixon helped me cut up the brussels sprouts and Jovi and Gibson helped put them into the bowl. Then, Nix would tell us the next step on the directions. A little side note; Gibson girl thought the parsnips were carrots and took a big ol' bite out of them!! then immediately regretted it haha. Her face expression was priceless.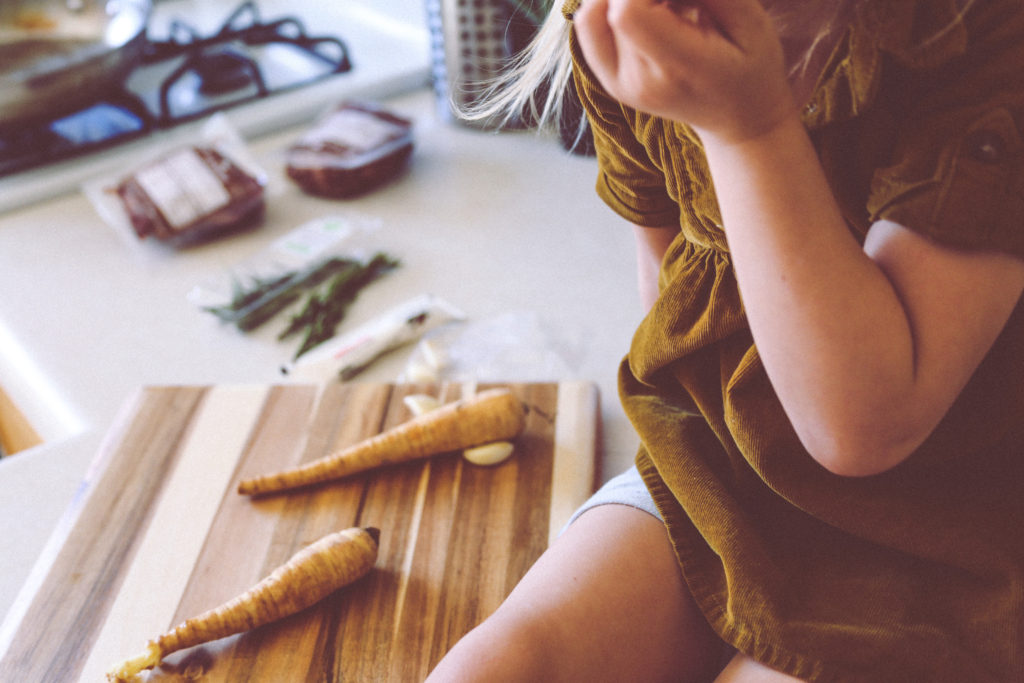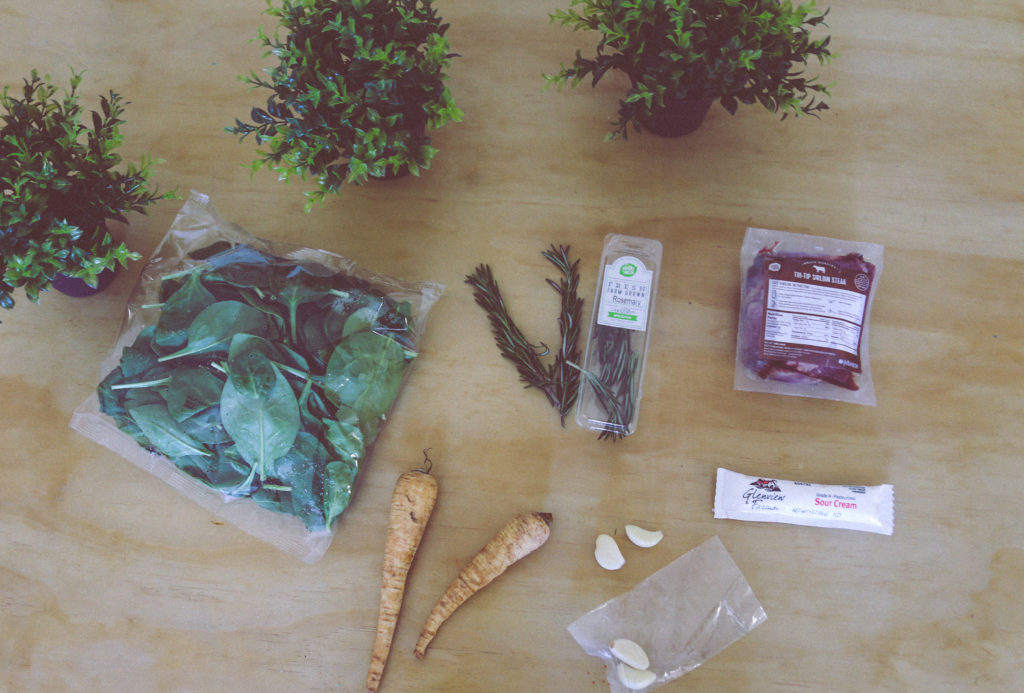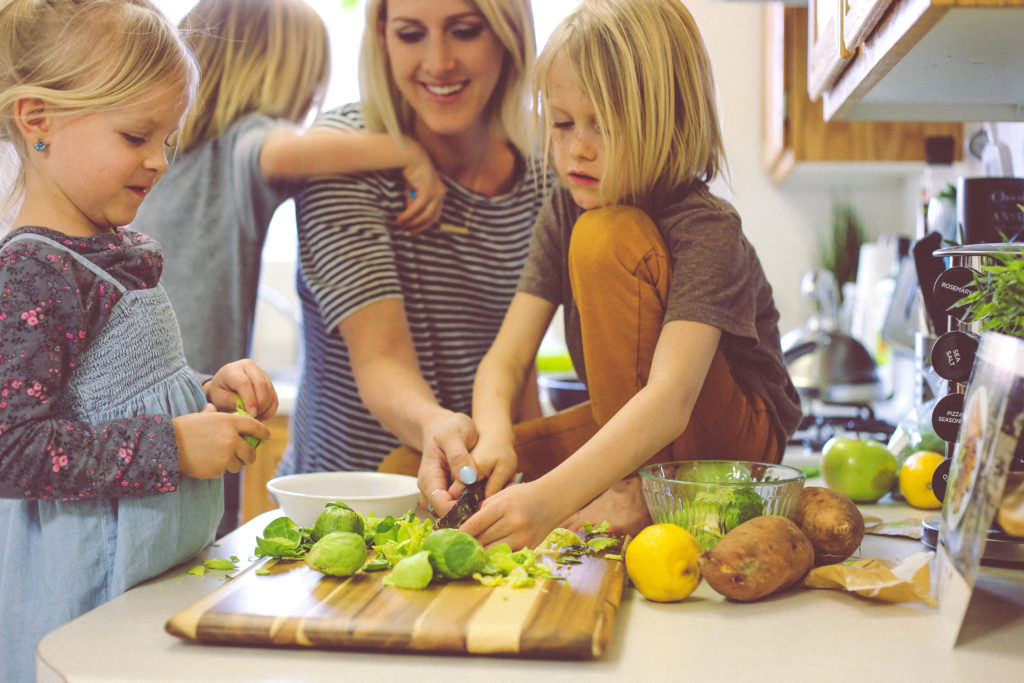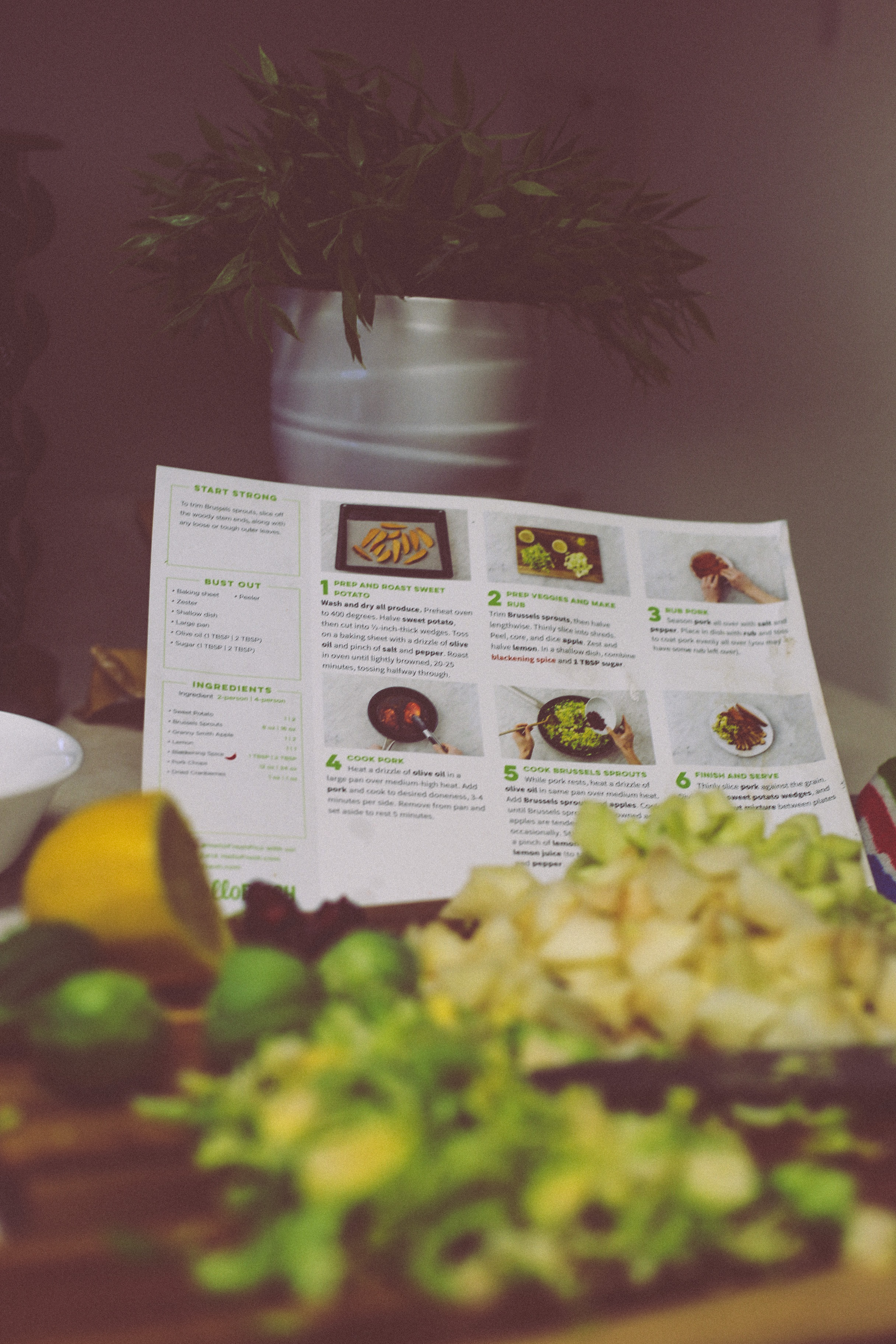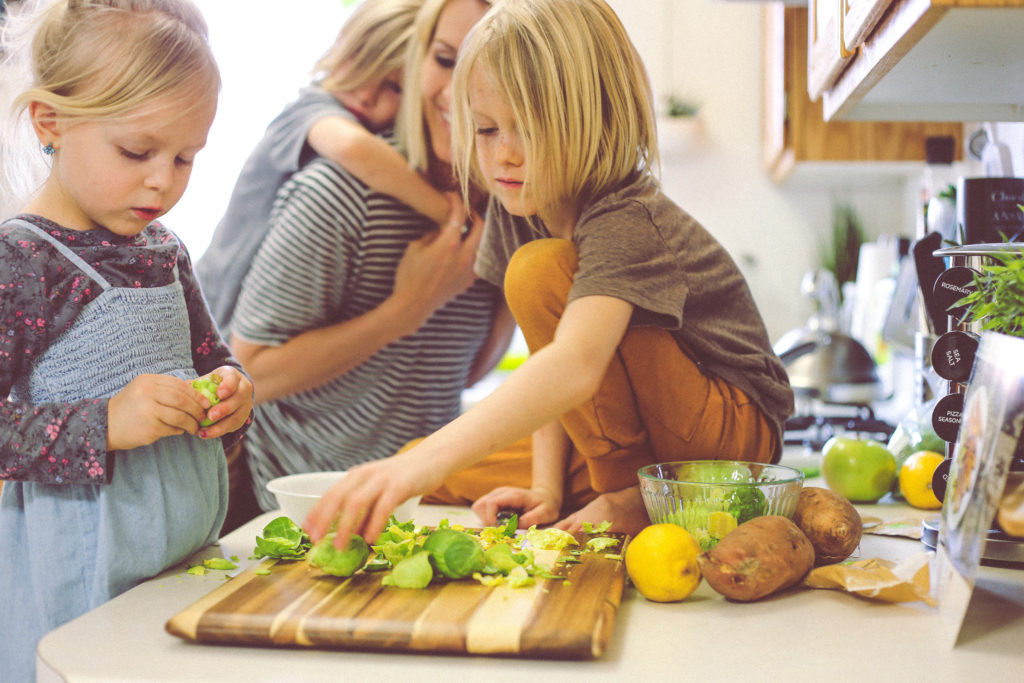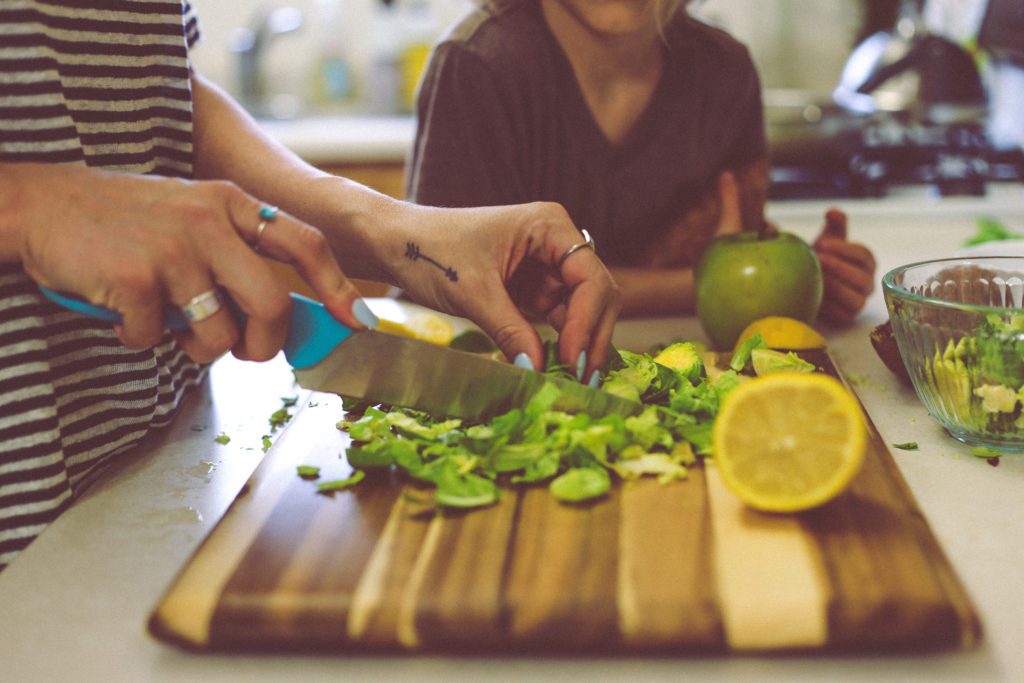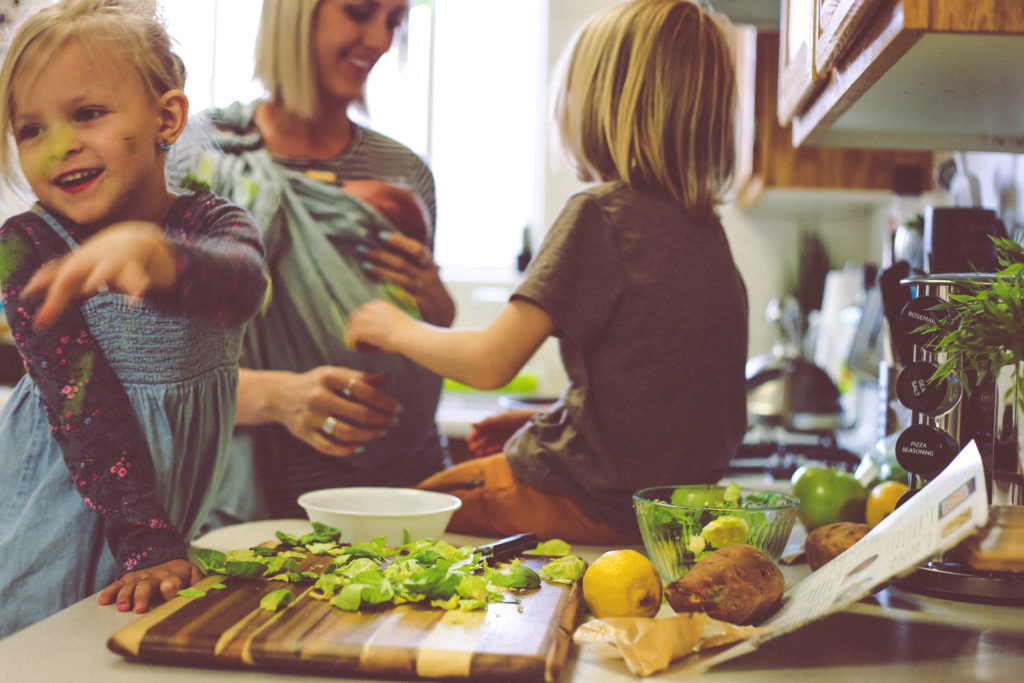 They were all SO helpful in the kitchen… haha oh man.
Gibson learned what not to do with our food, like throwing the brussels sprouts at Jovi. Then halfway through Losee babe woke up wanting to be help so I strapped her on me with my sling.
These kiddos sure like to keep me on my toes. 😉
Our Hello Fresh delivery came with 3 different meal plans. The first night we made the Sweet 'N' Smoky Pork Chops and then the next day we made Tater-Topped Pot Pie with Daddy while he was home for lunch, it was sooooo tasty! Then the next night was Butter-Basted Sirloin Steak with Parsnip fries! If I had to choose this one was probably my favorite out of the three.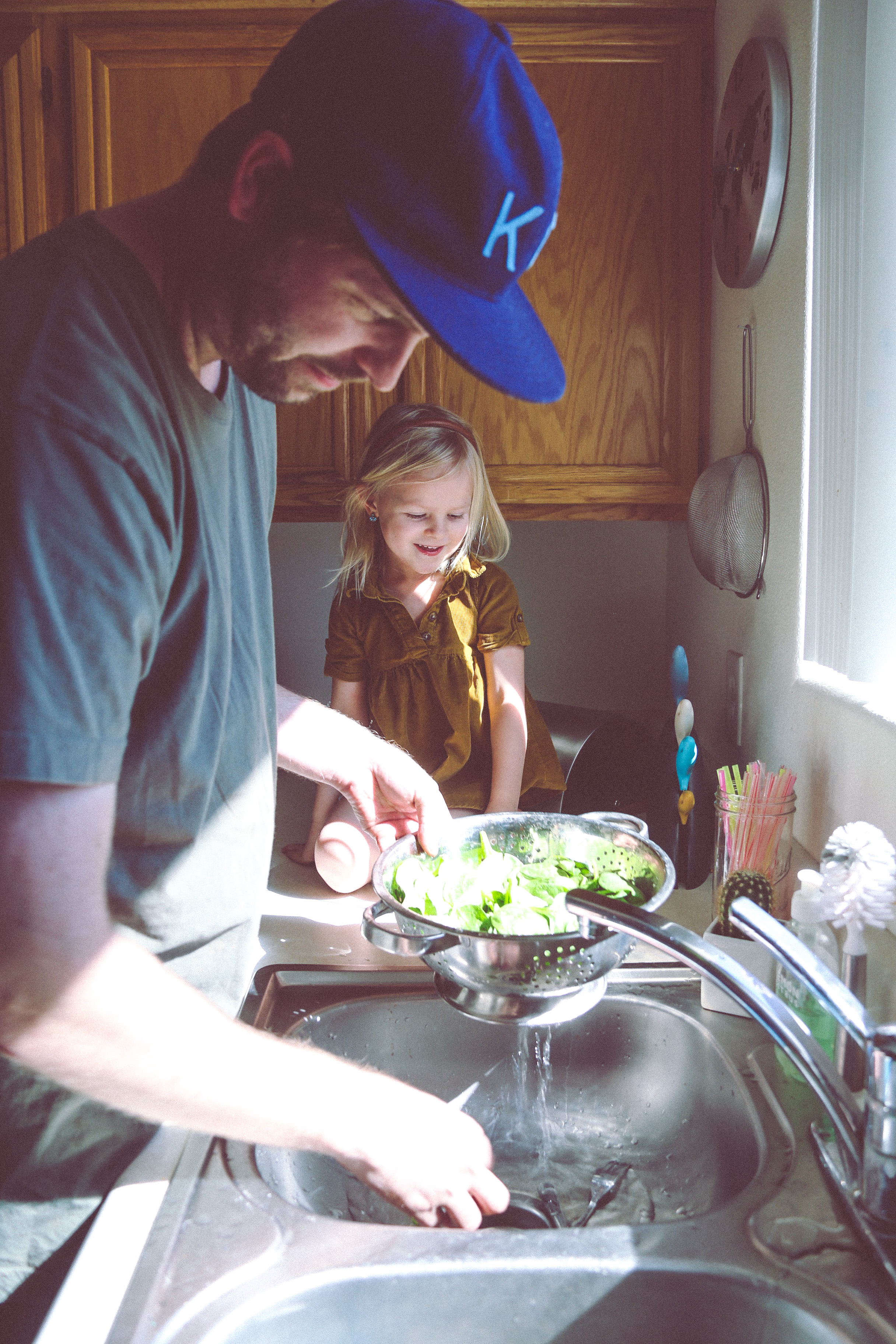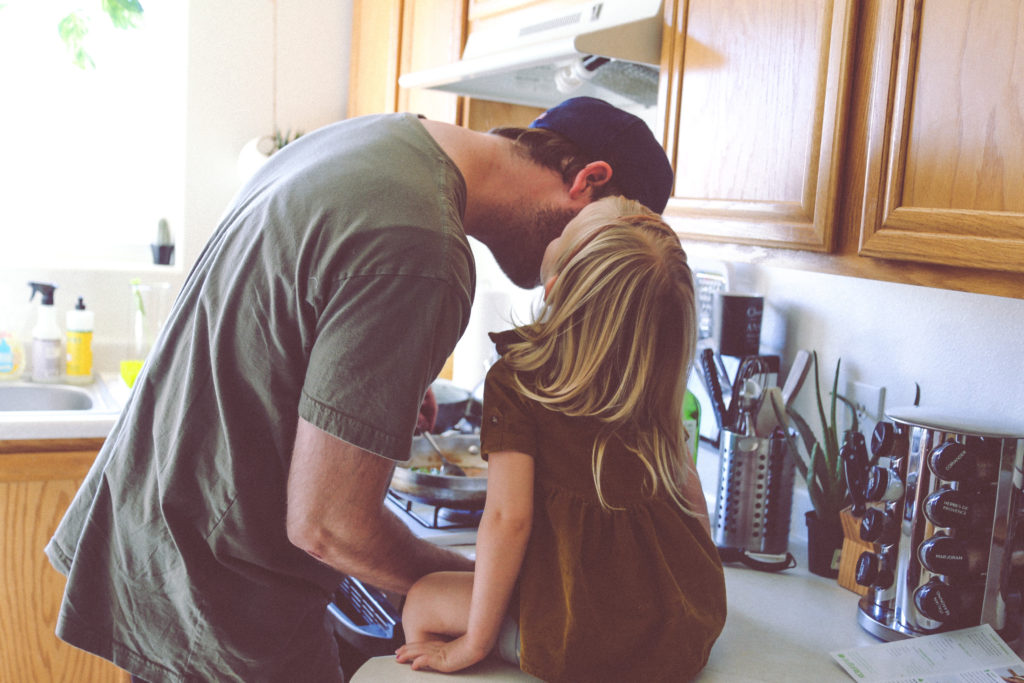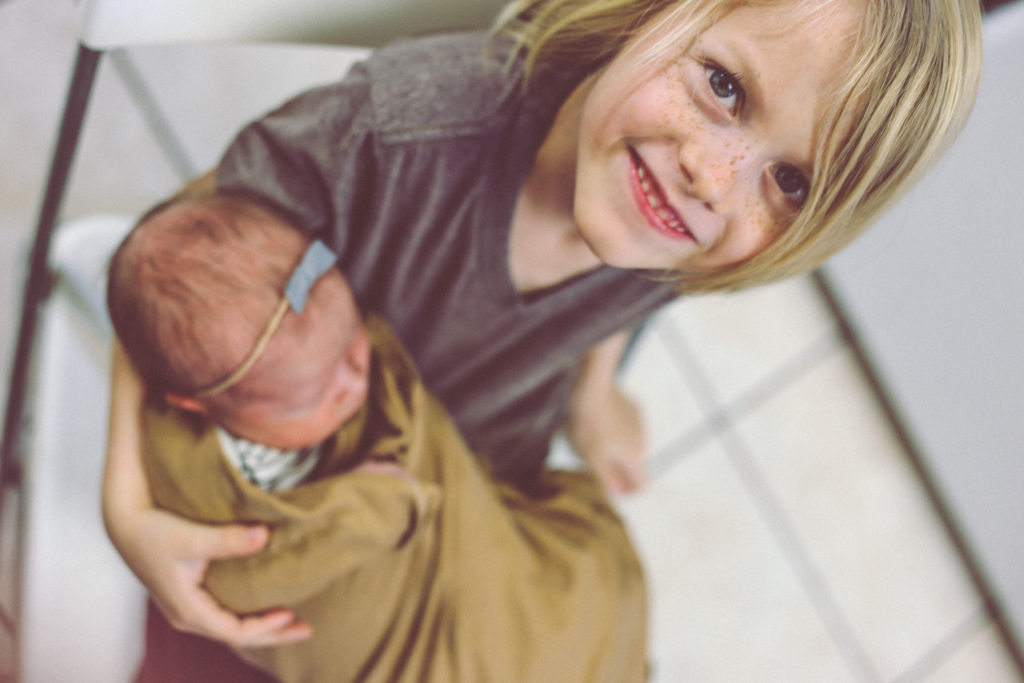 Nix was so0 sweet and offered to hold baby Losee so we could finish making lunch. She ended up falling asleep in his arms. So dang sweet.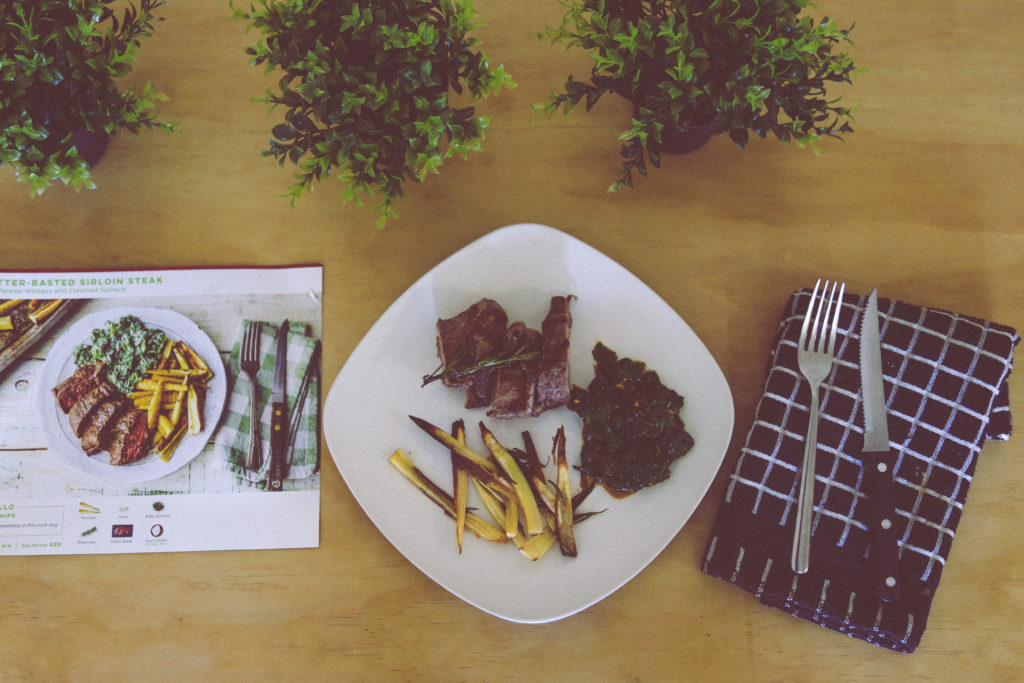 If you would like to try out Hello Fresh and get 35 dollars off your first box! Just use BYLOVE35 at check out.
Happy cooking!!
xoXox