Our Mother's Day was pretty low-key and just the way I wanted to spend it. We had a slow morning, didn't bother changing out of our jams and watched An American Tail in our bed with all the littles. After the movie, we ate oatmeal and toast (a favorite around here.) then little loves built creations with their Legos and connectors while Ev read and I took my sweet time getting ready. It felt so nice compared to my usual rushed 15 min hair + makeup routine. 
Later, once everyone was ready, we made Mother's Day cards for Gramma and then headed over to my parents. I had already opened my gifts & cards the night before because they couldn't wait ANY LONGER to give them to me! A typical Stowers things…opening gifts early. haha. (Watch the video here) Jovi made me a cute necklace, Nix made me a flower and a letter of things I love and Gibson girl drew little stick figures of use she had cut out. All of which will be going into my keepsake box for later years!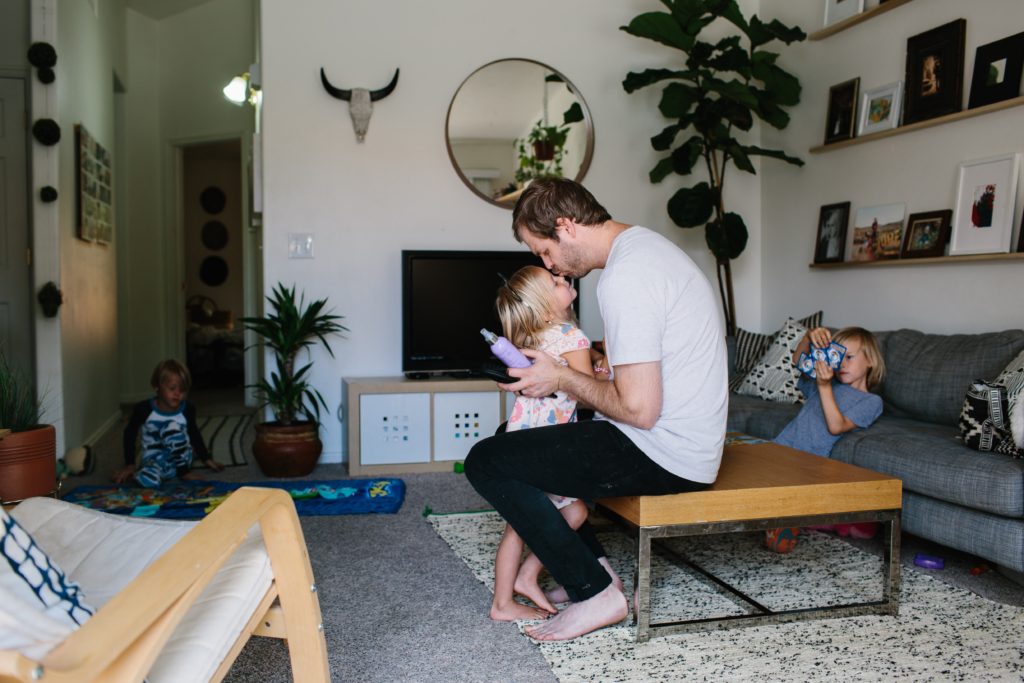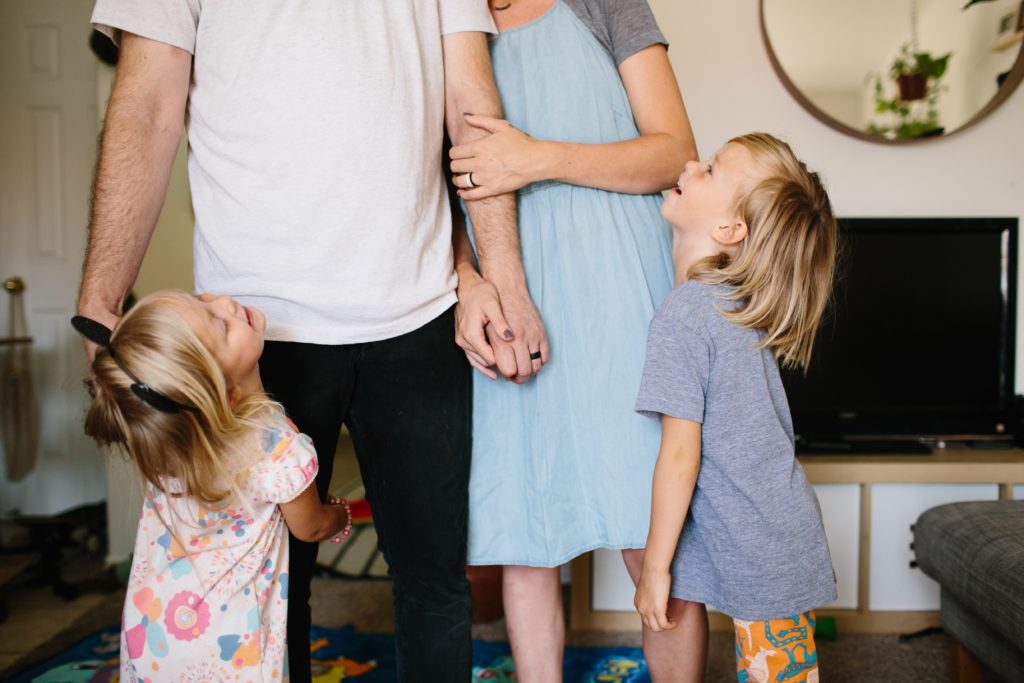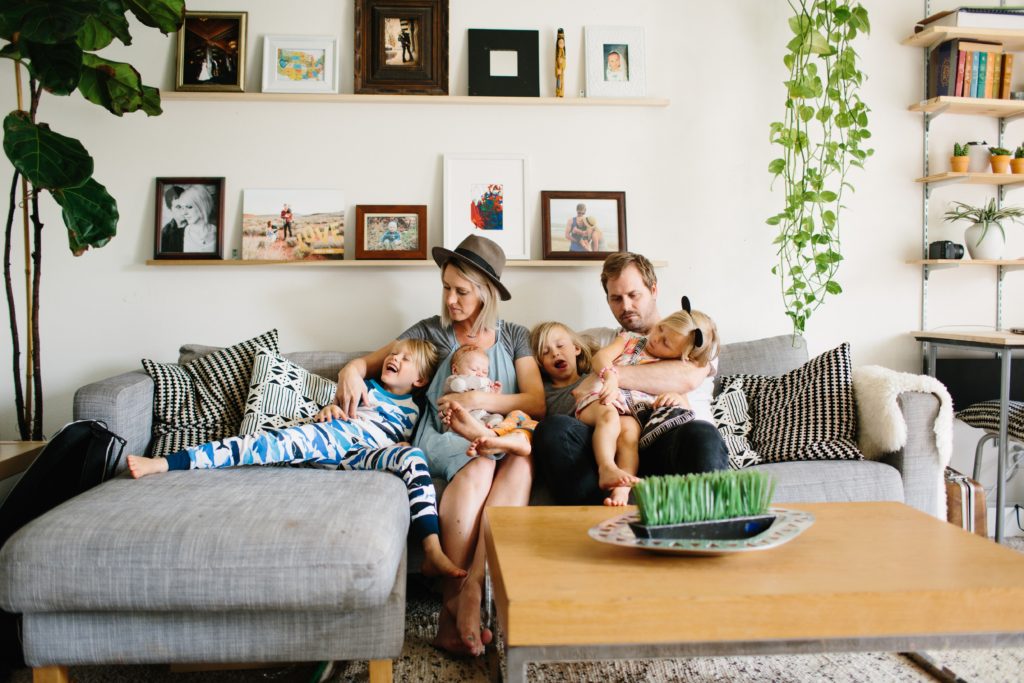 Our favorite places to hangout together is right here on this couch. That or sardine style in our queen size bed. We keep saying we need to up it to a king, but we are having the hardest time giving up that bed and mattress. It's just soooooo comfy! And we are pretty picky when it comes to mattresses.  Any recommendations would be much appreciated!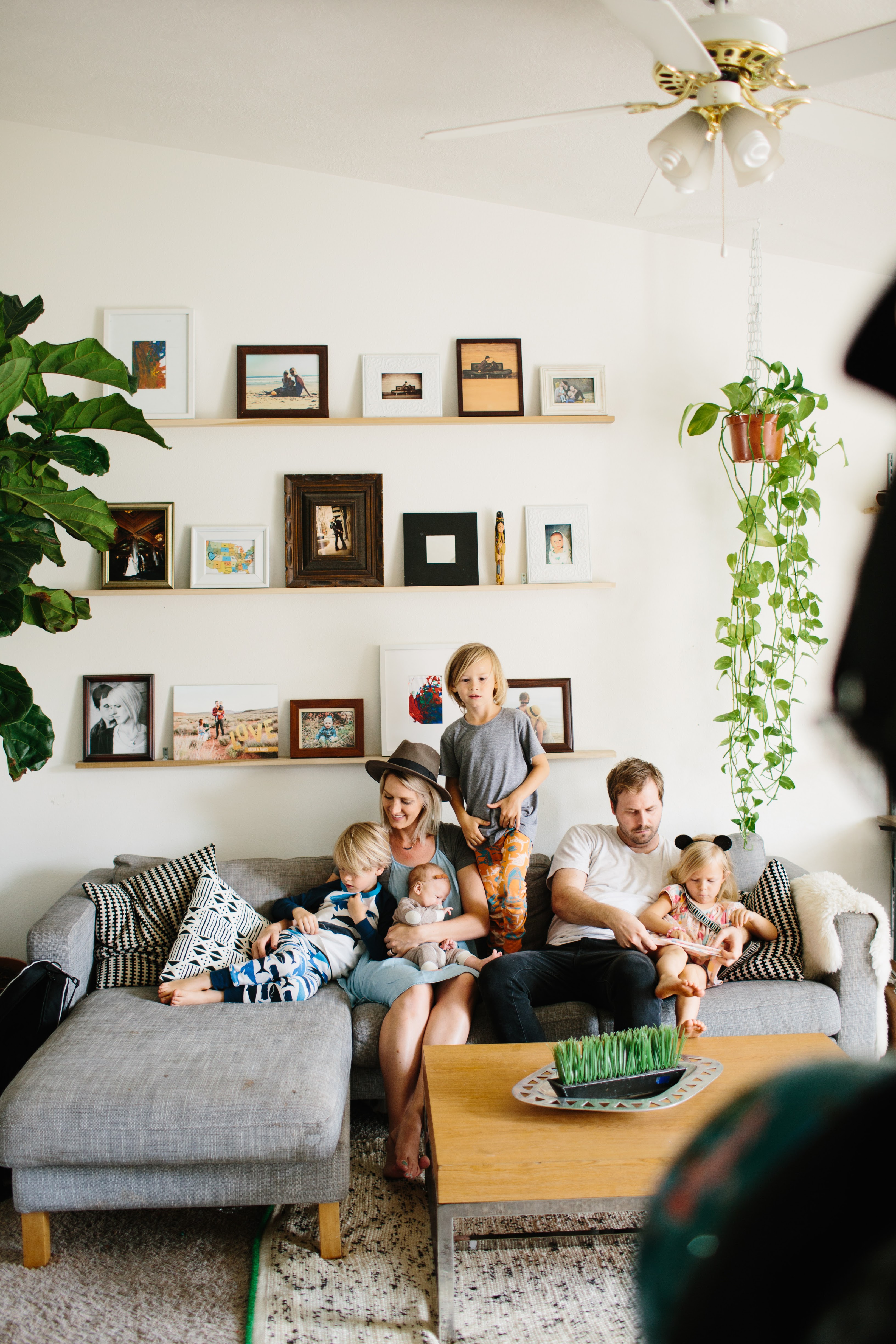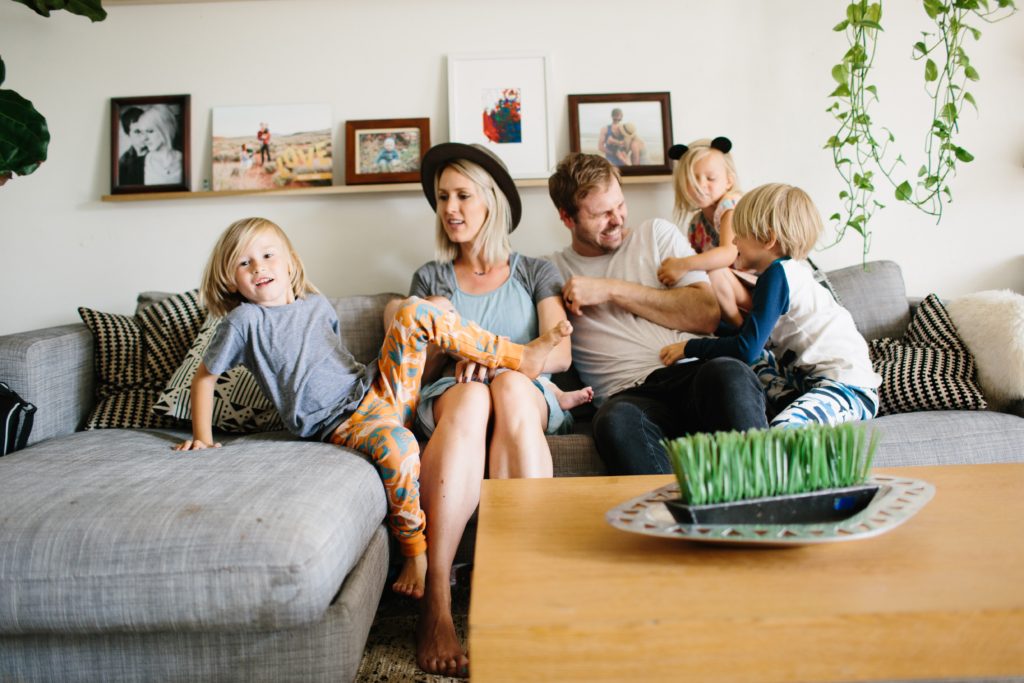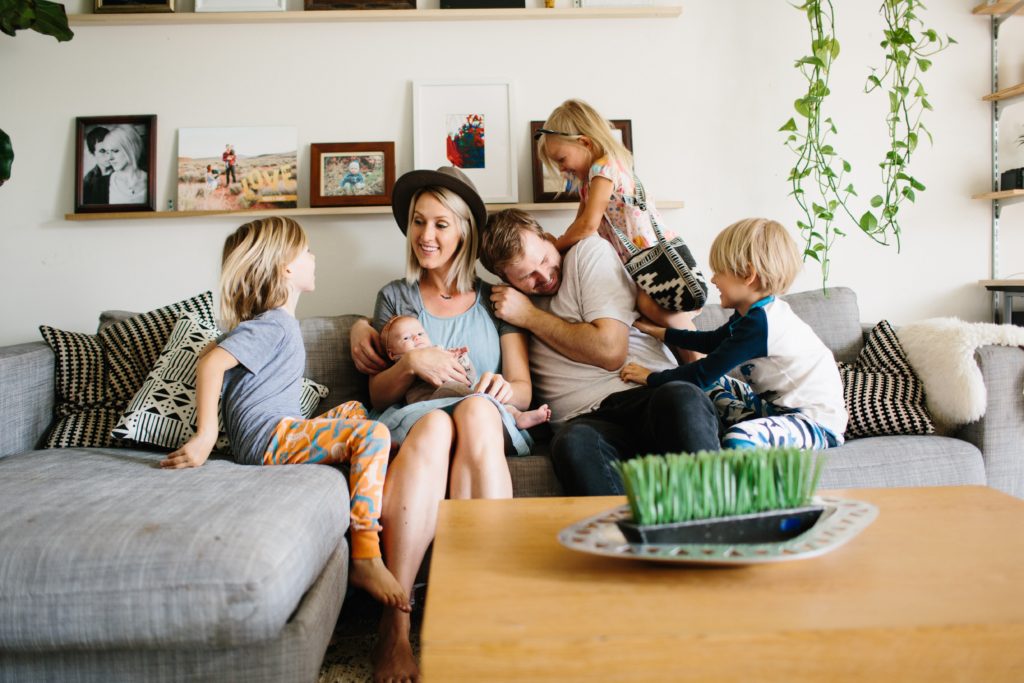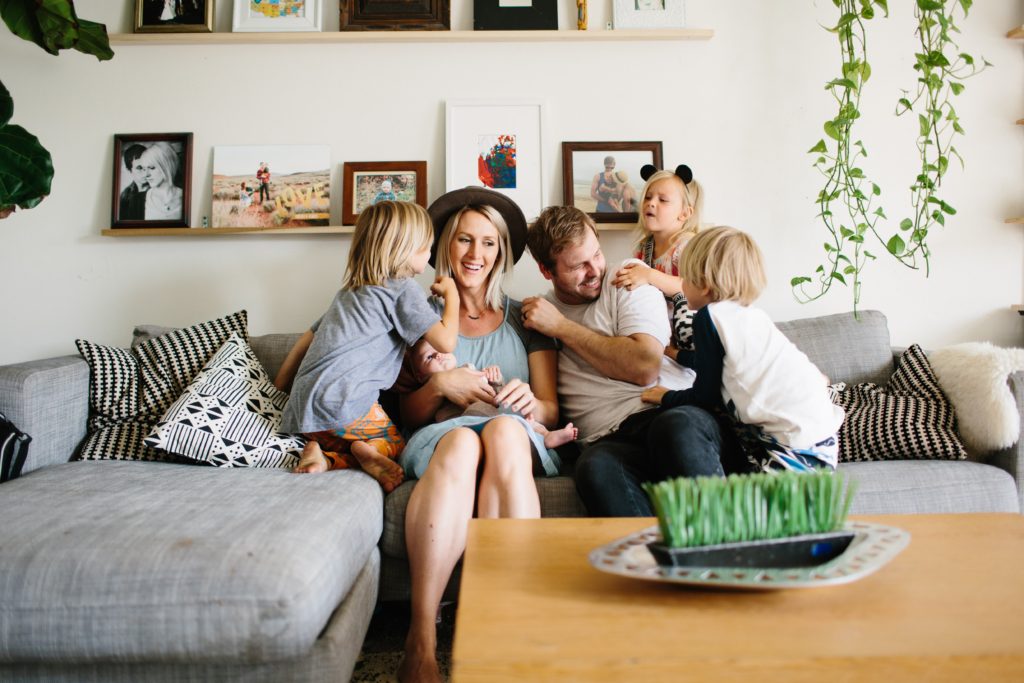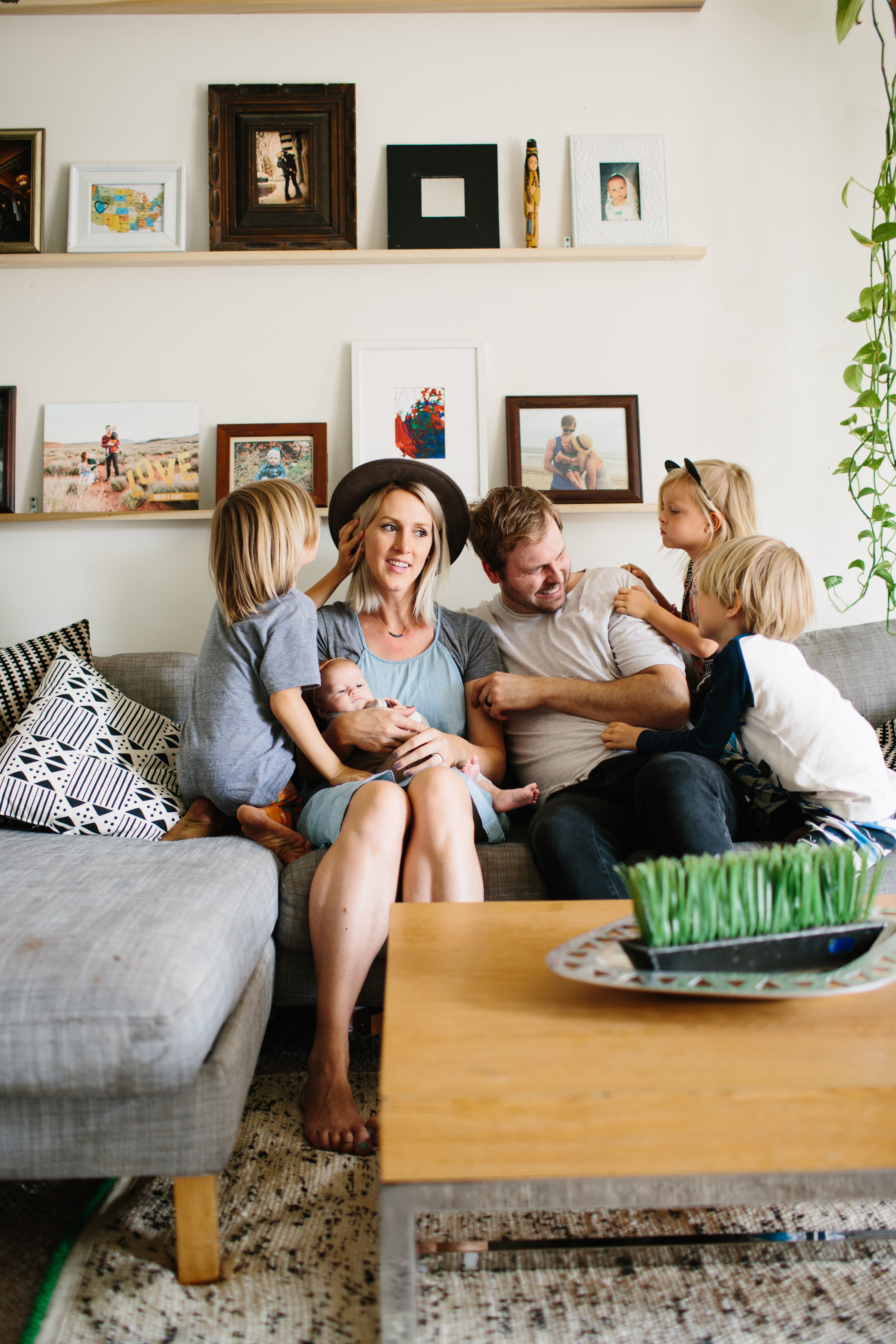 For those who have been asking, we found our couch at IKEA about 6 years ago! but I'm pretty sure they sill have a similar style. Also, don't even mind the chocolate milk stain… the blanket that usually is hiding it got moved… haha. #lifewithkids 😉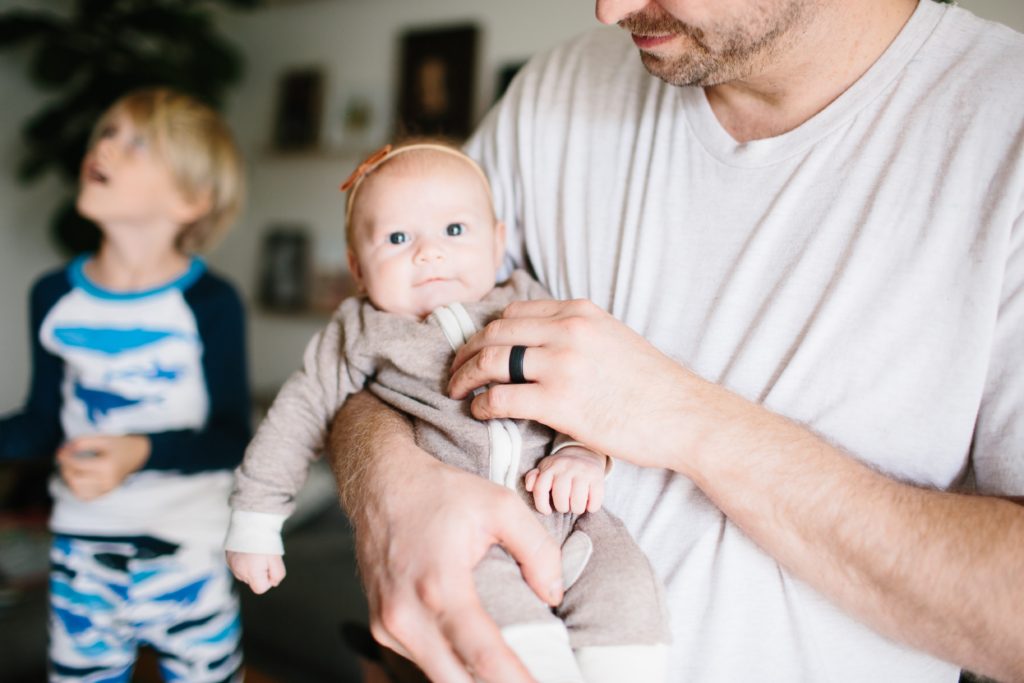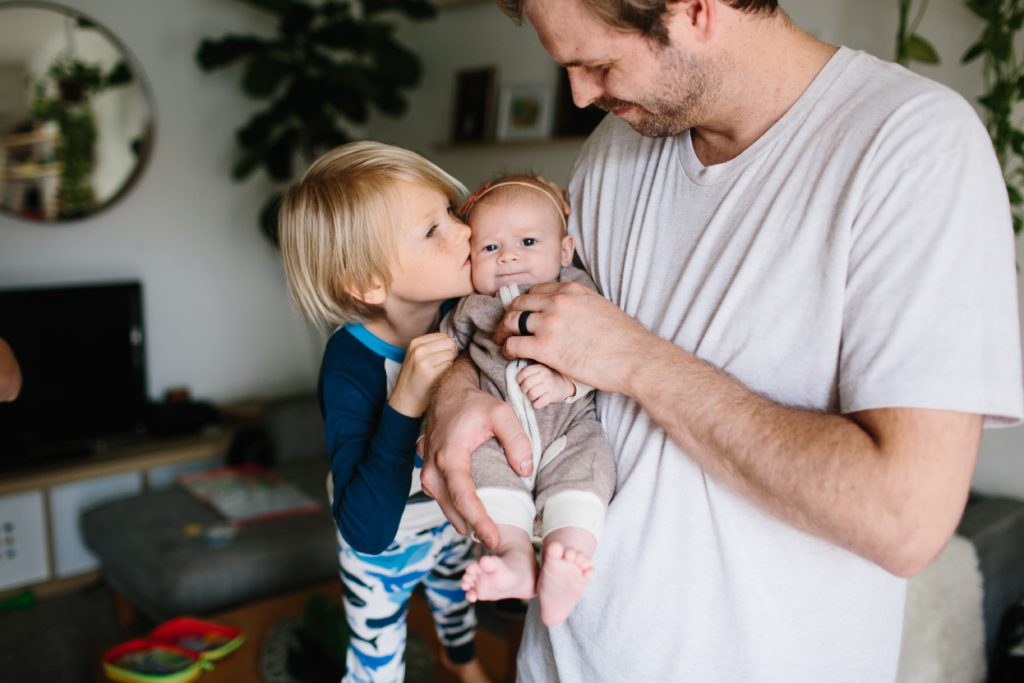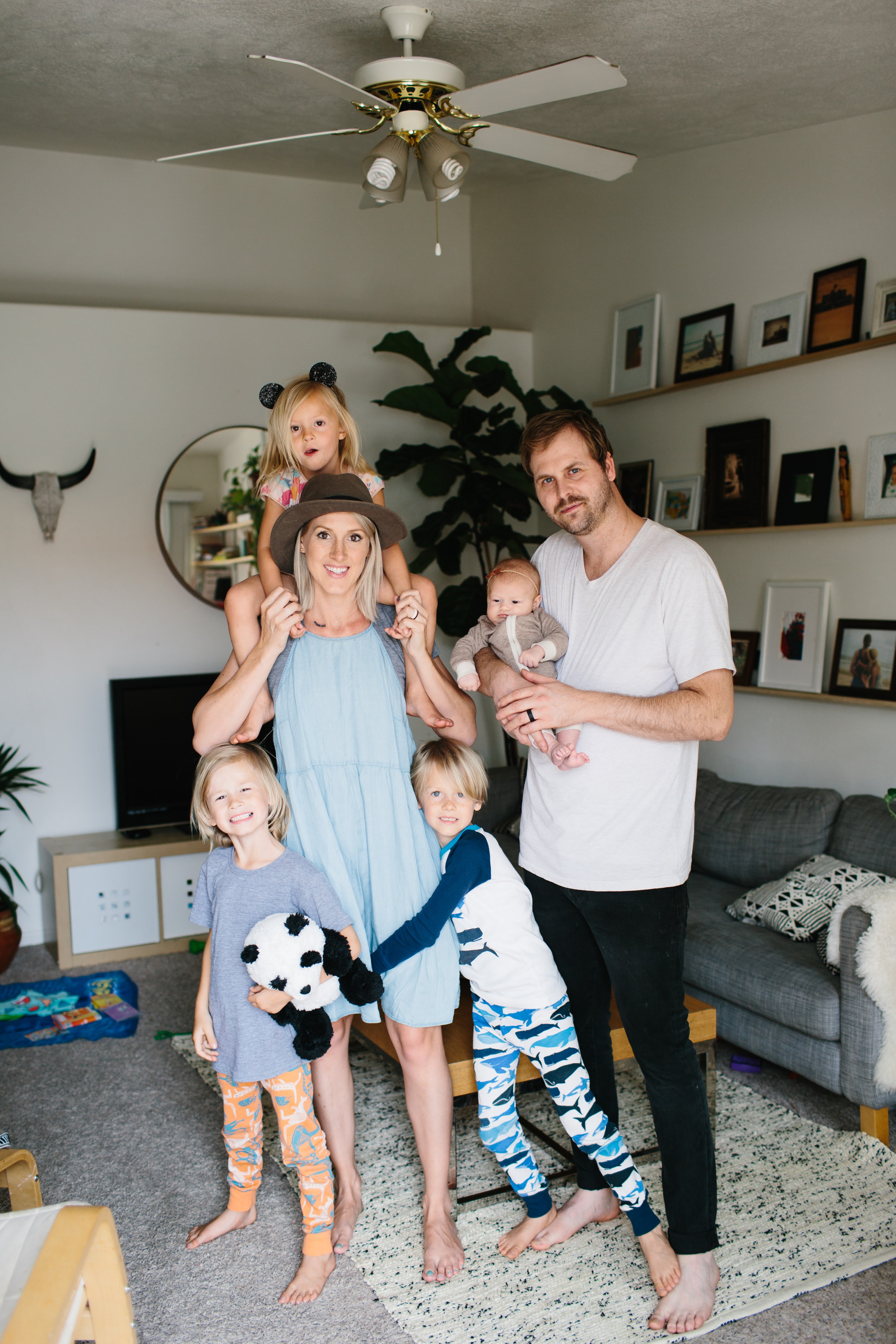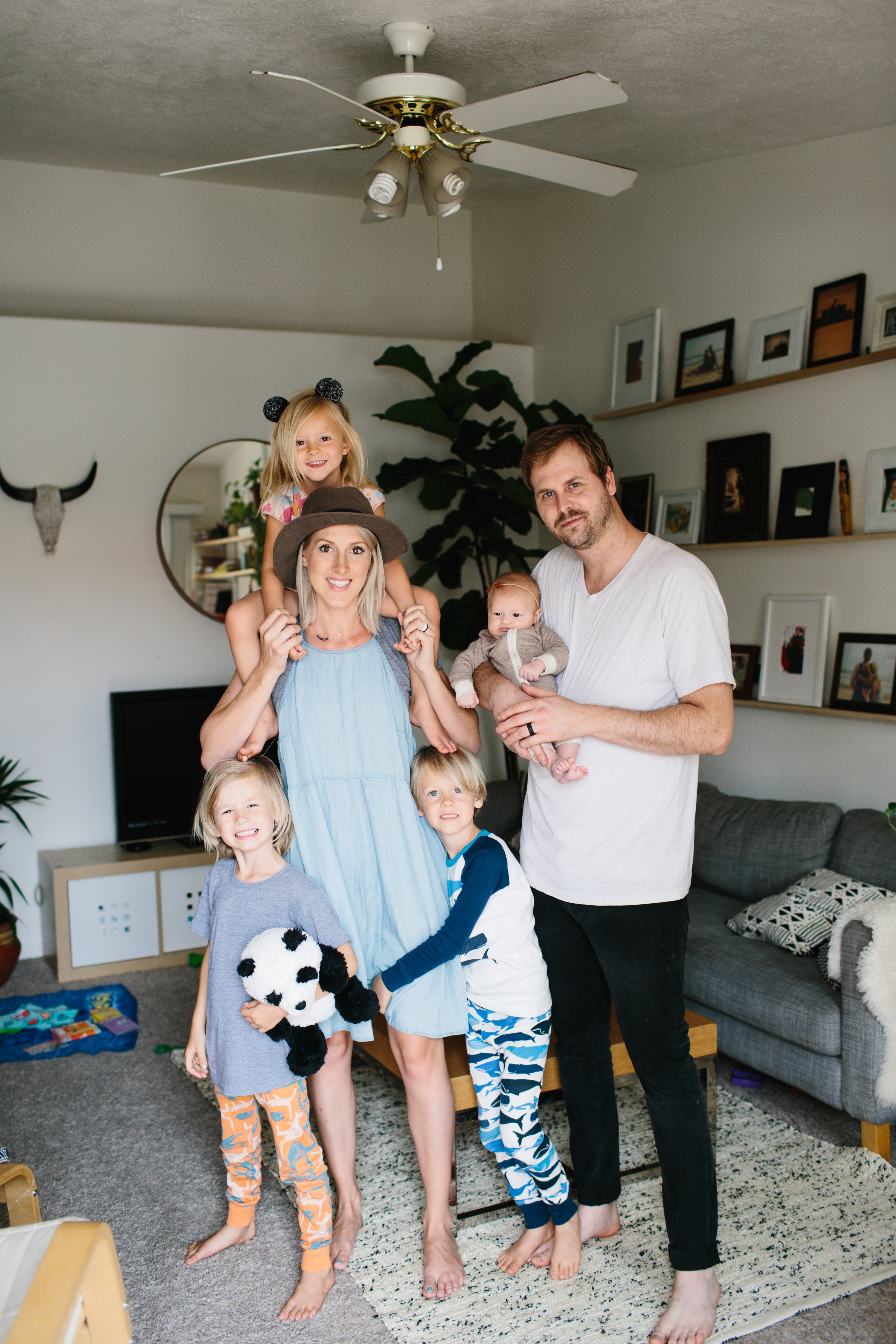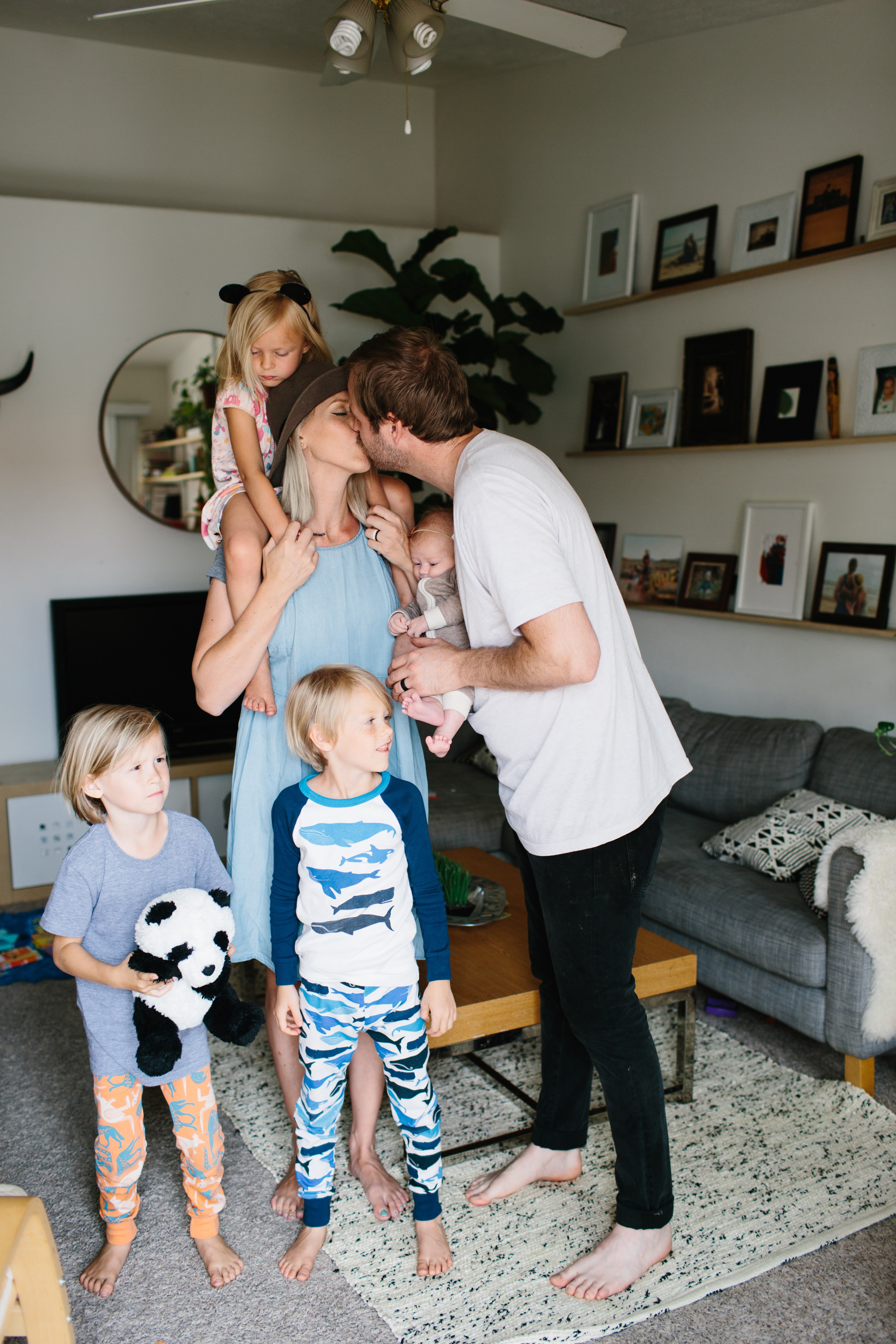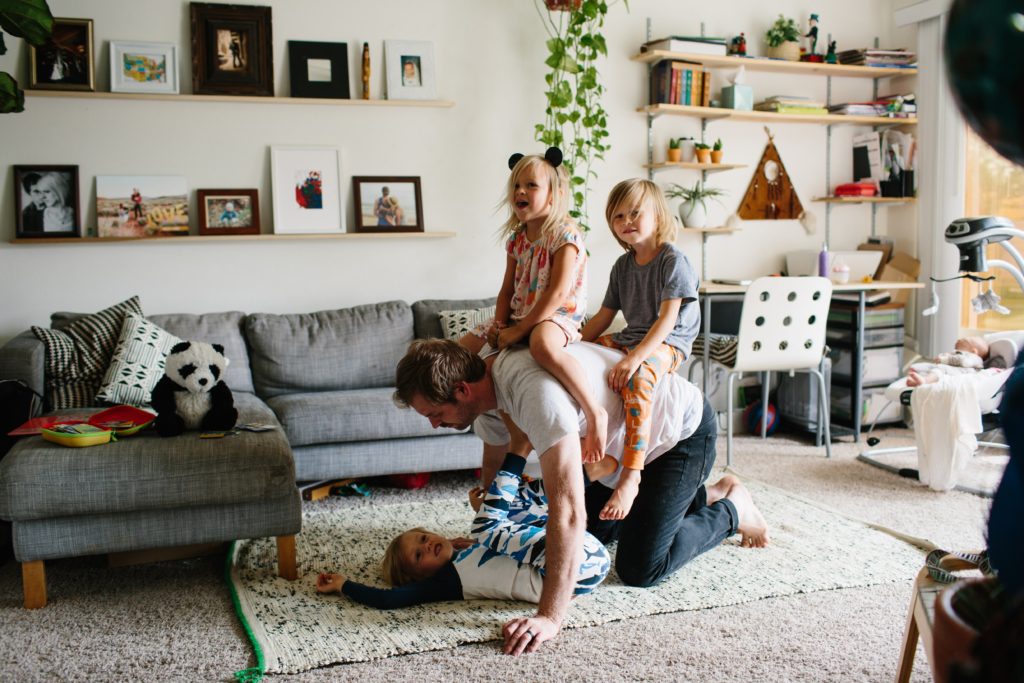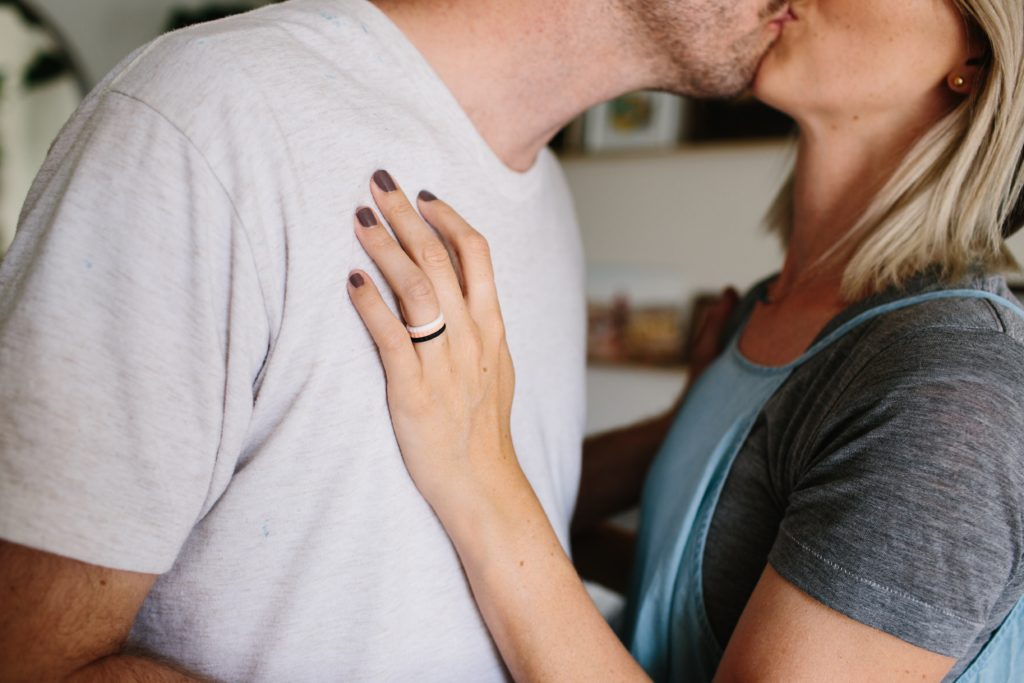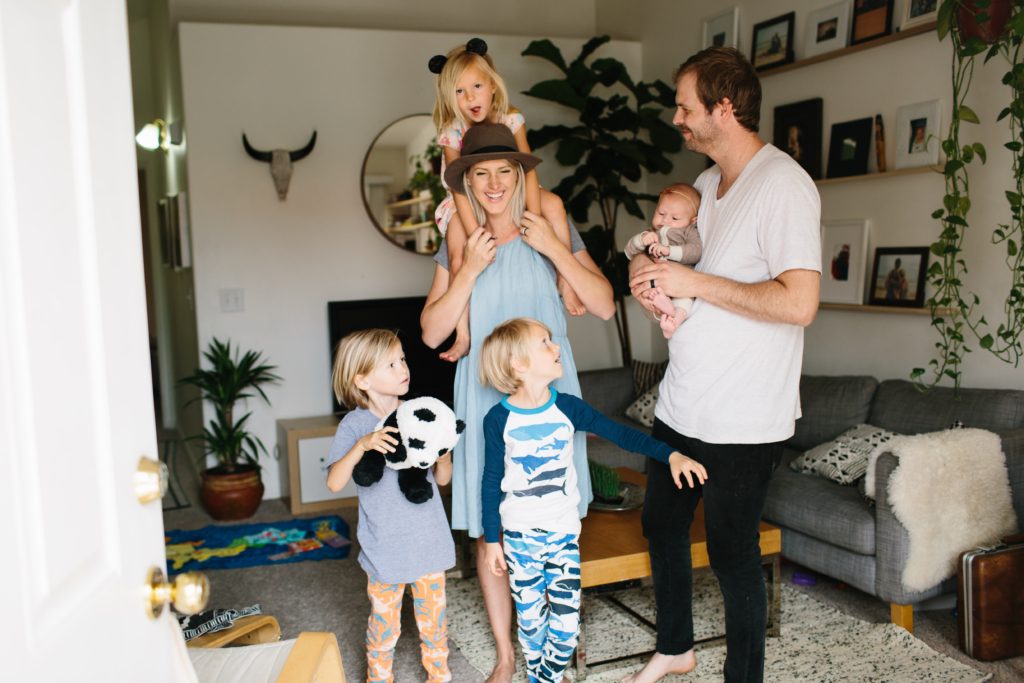 Hope everyone had a lovely Mother's Day!
xoXox
Photo's by our friend Brittany Hanvey