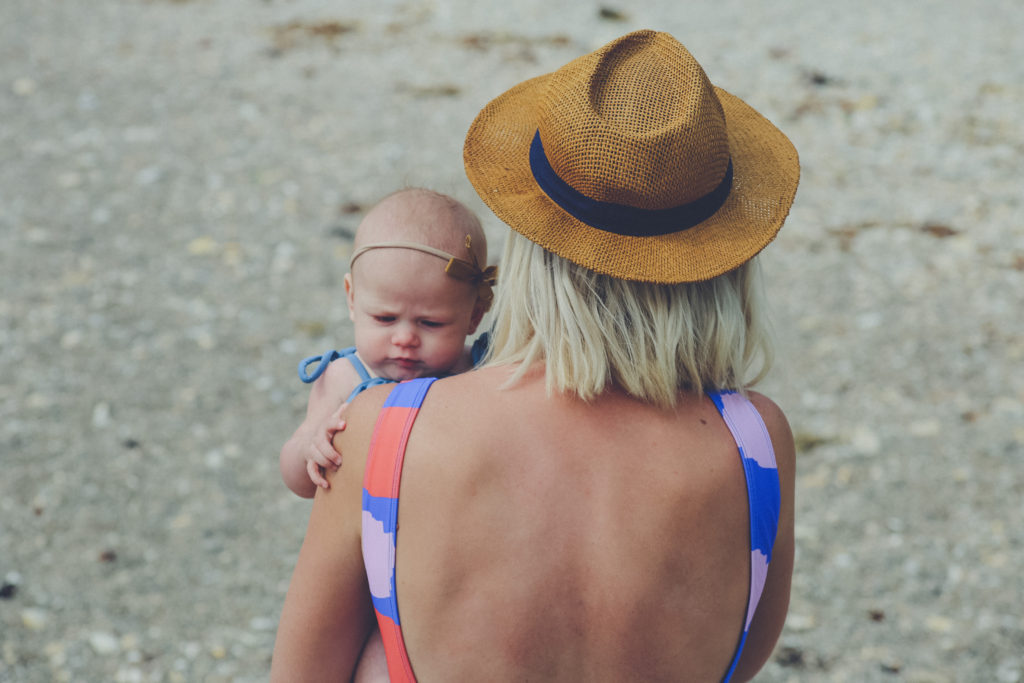 There's just something about the beach that is so calming and leave's me feeling reset and recharged to tackle life and all the responsibilities and goals I have. One being to be more present with my babies throughout the day and have set times to focus on "other work". I try to get my editing done at night and my blogging done in the morning before they get up. I also have two set times I try to give myself to engage on social media and answer emails, etc. It's still a working progress, but I'm loving the freedom I've "given" myself and don't feel like I'm always tied to my phone.
Another goal has been to get outside with my babies more! And as much as we love being outside, I feel as a Mama that keeping their skin protected is so important. I've recently been on a search for a good baby sunscreen and can honestly say that I'm loving the baby sunscreen by Aveeno! It's as harmful as putting water on your baby which obviously means not harmful at all and the lotion doesn't have an oily feel which I also LOVE. It's;
– Fragrance-free
– Paraben-free
– Phthalate-free
– Dye-free
And is water resistant for up to 80 mins. Evan and I try to make it fun for our kiddos when applying the sunscreen, especially with the older kiddos. They have experienced a sunburn before and hated it so we tell them it's like putting on an invisible blanket from the sun to protect them from getting sunburn so they are all about it. We have them help us rub it in to help them feel like their are apart of this important step before we have some fun in the sun! Aveeno's face stick makes it so easy to apply on their little faces and I'm also loving their protect + hydrate face lotion with sunscreen for me!. It's also oil free and sweat + water resistant up to 80 minutes and free from all those other things I listed above. Which is so nice because I have the most sensitive face ever!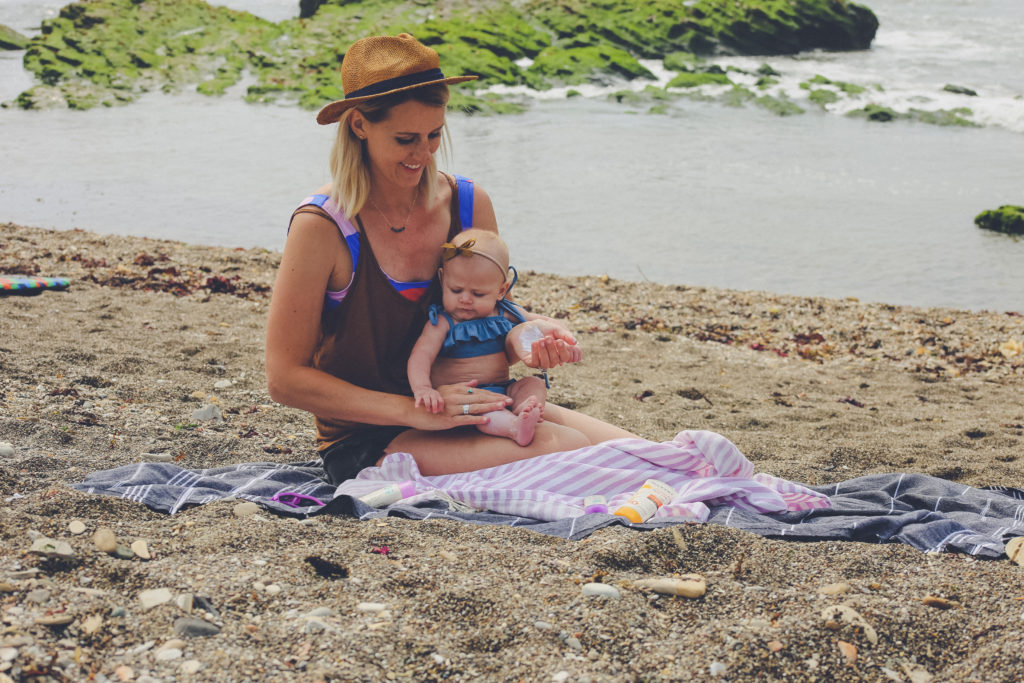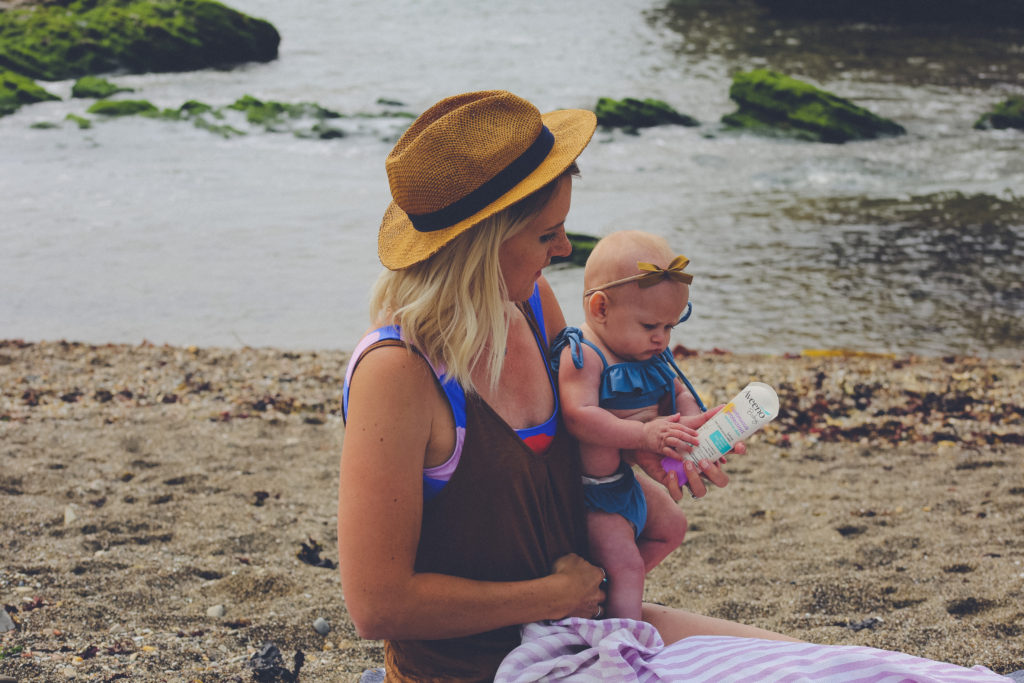 Losse babe is in this grabbing stage so she has to grab and check out EVERYTHING I'm holding. haha
I love this curious stage she's in.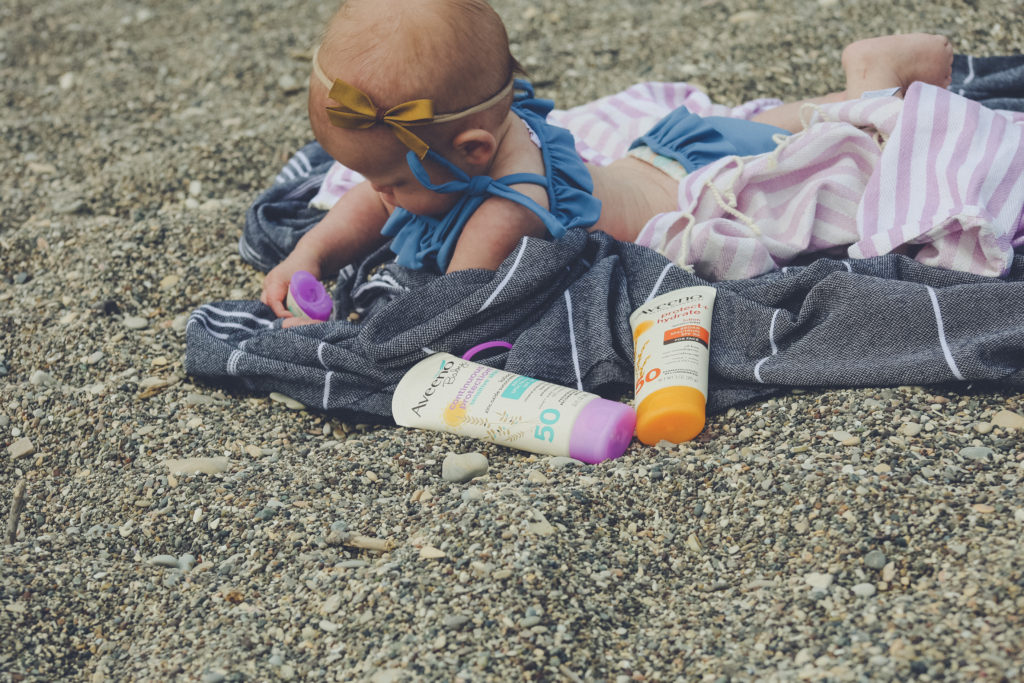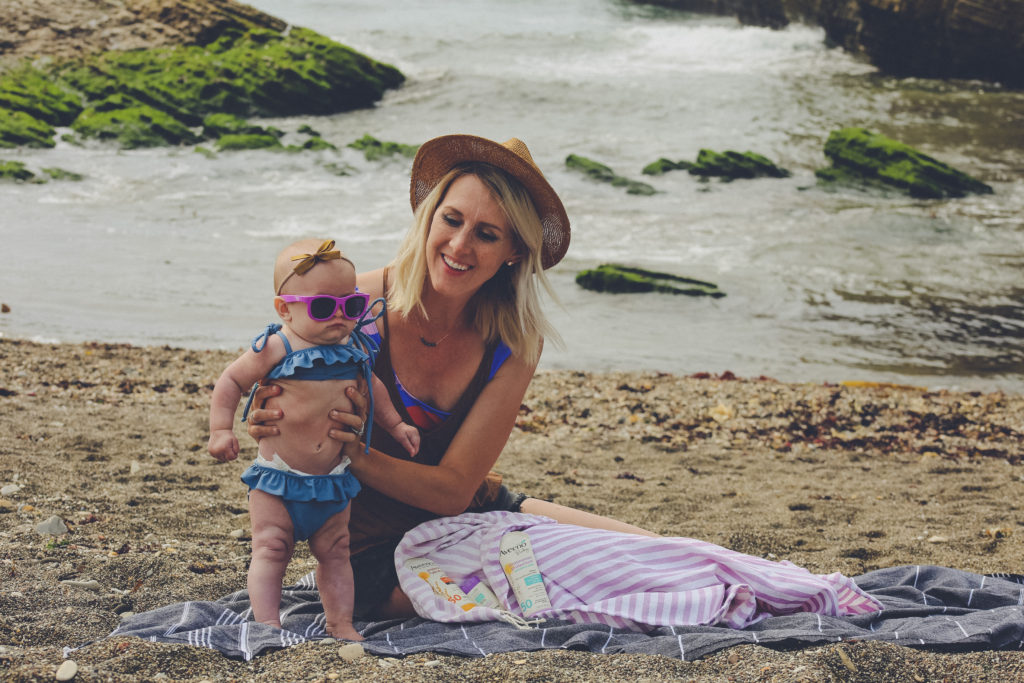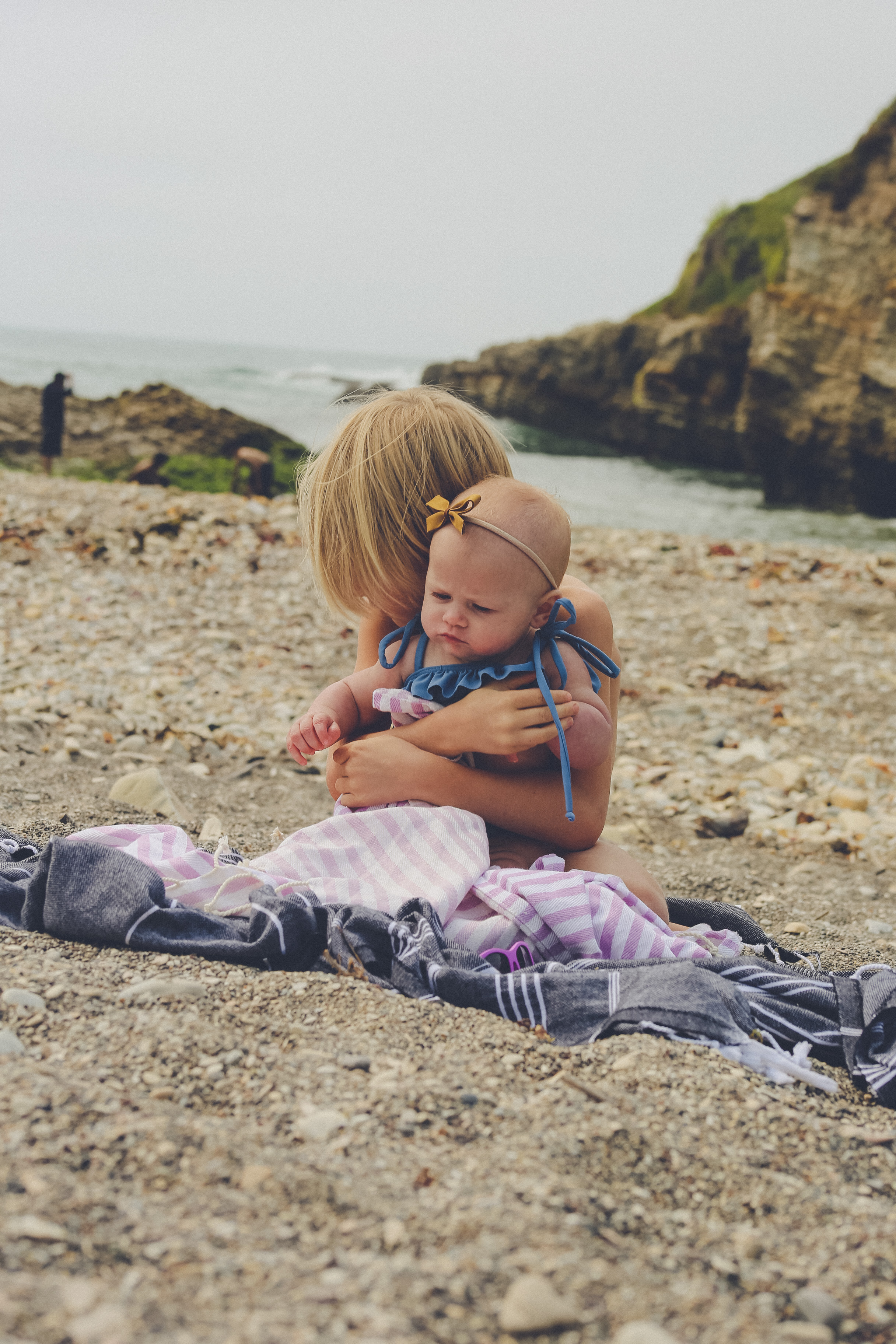 Nixon buddy is such a good brother and loves "his" Losee girl so much!!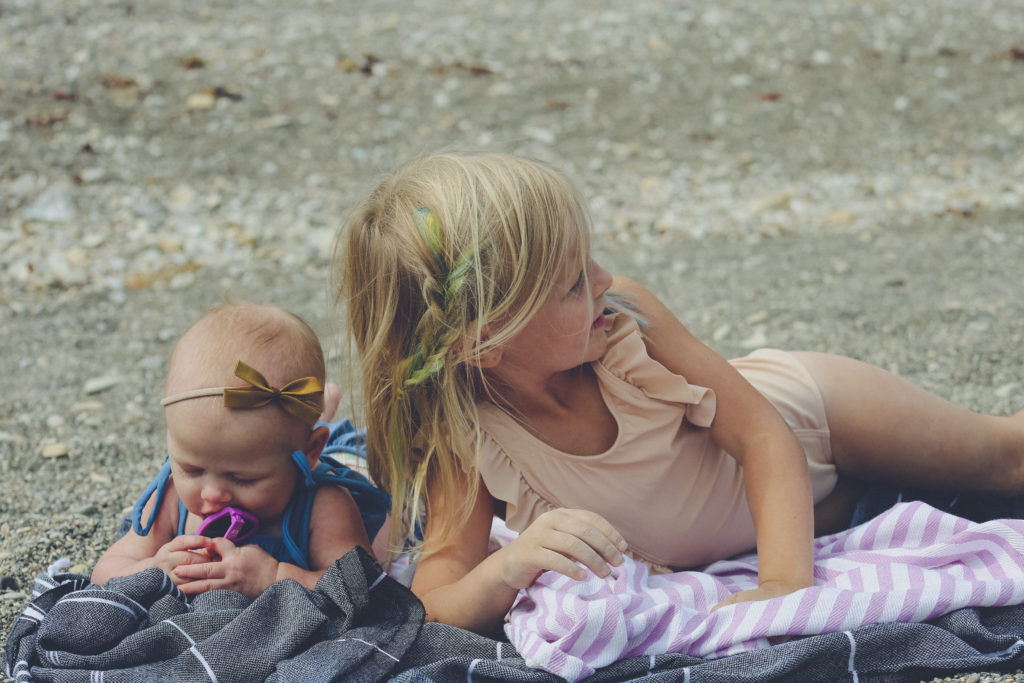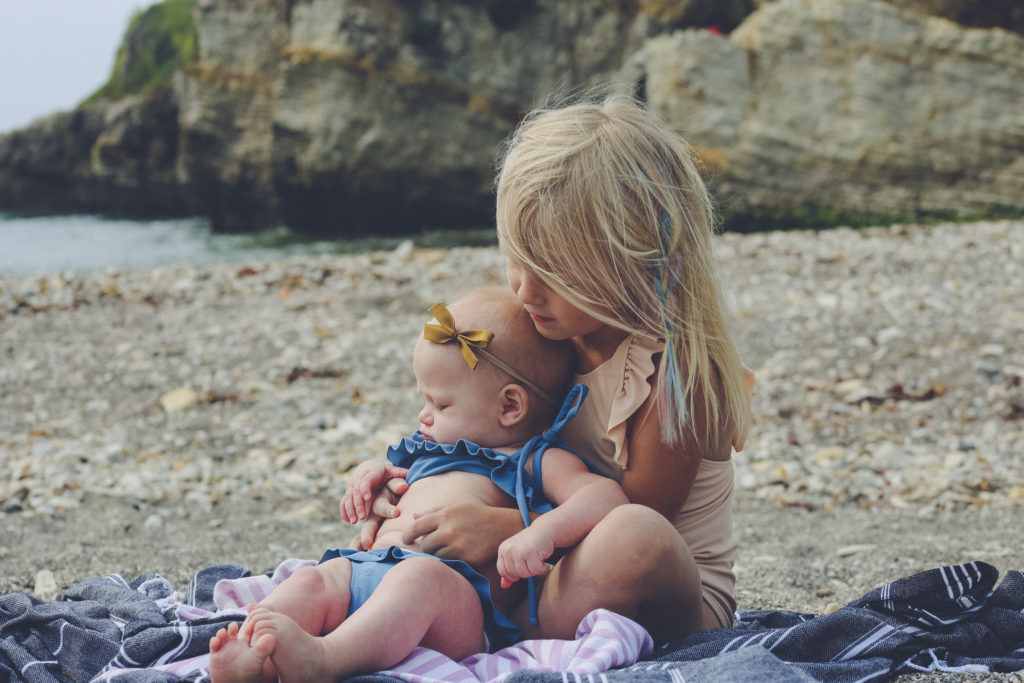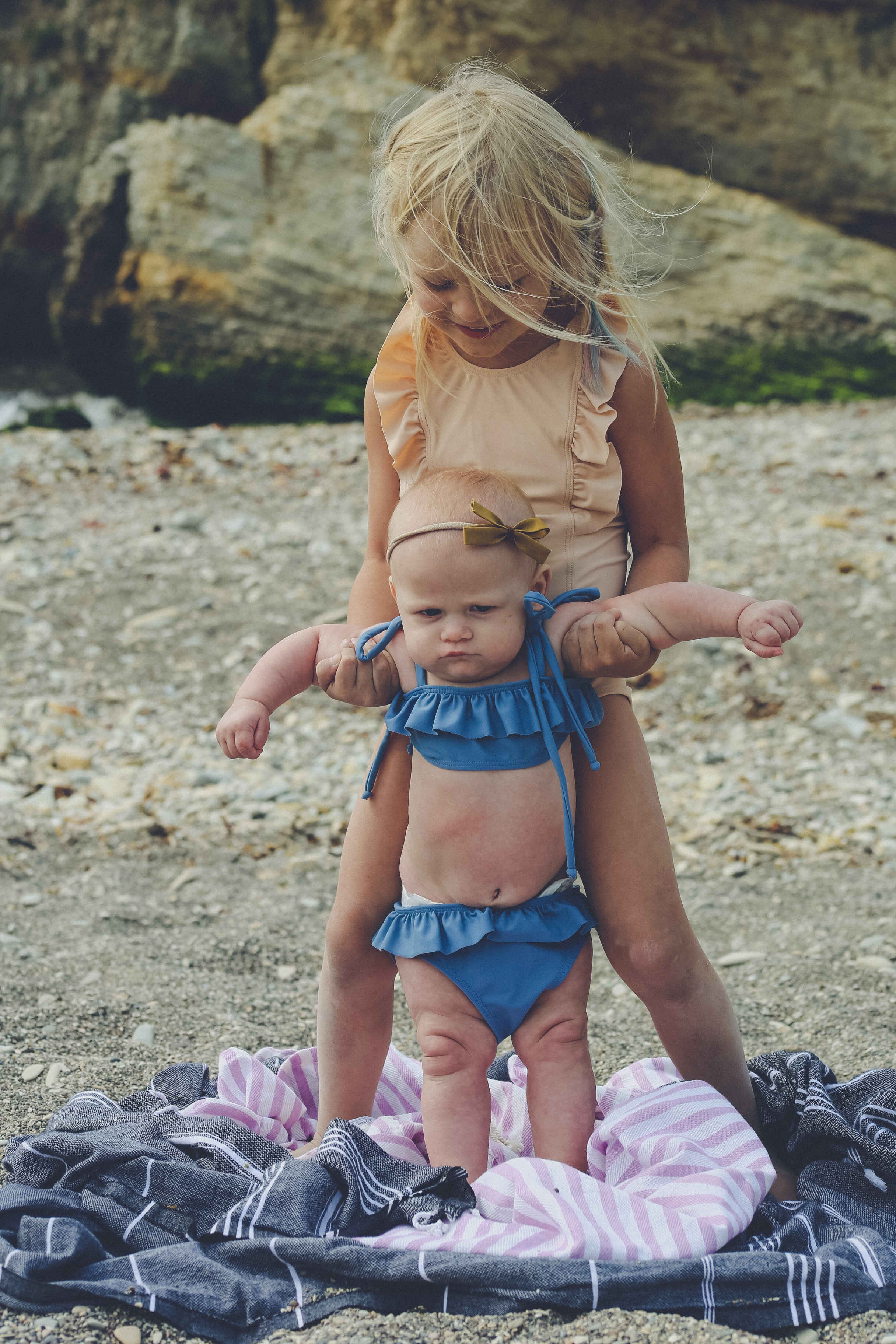 Her face in this cracks me up! She's usually such a smilie baby and looks so serious here. haha.
Love these two Sissie's so much!!!!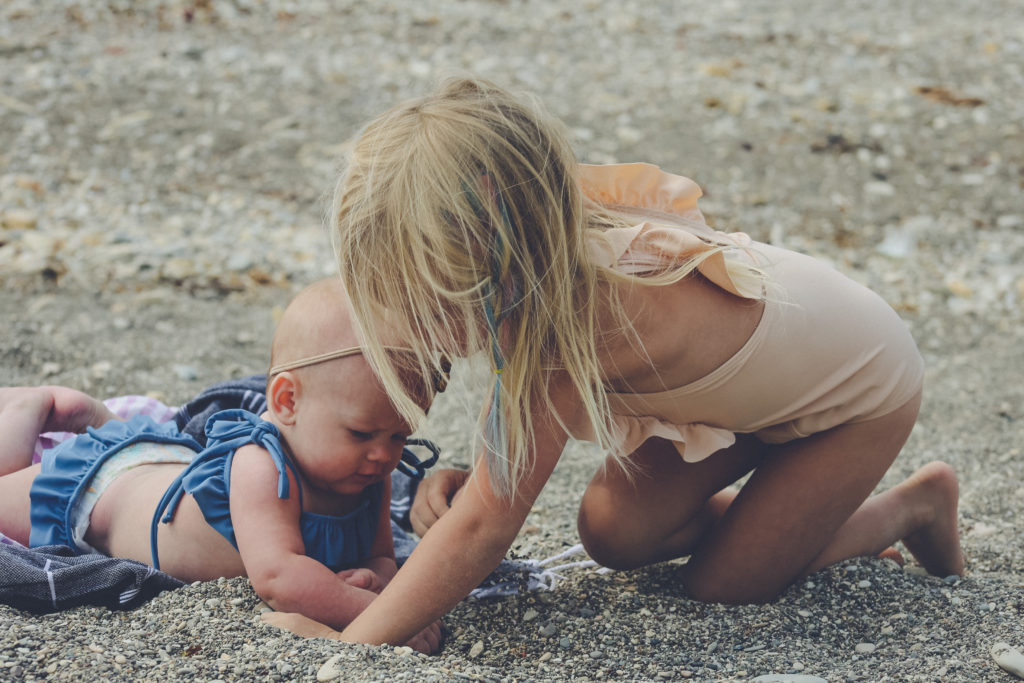 Thanks for being so good to us Montana de Oro! And thanks to Aveeno for keeping our skin protected.
Until next time!
The girls swim suits | here
My swim suit | here
My Hat | here
Aveeno baby sunscreen here
xoXox
Save
Save
Save