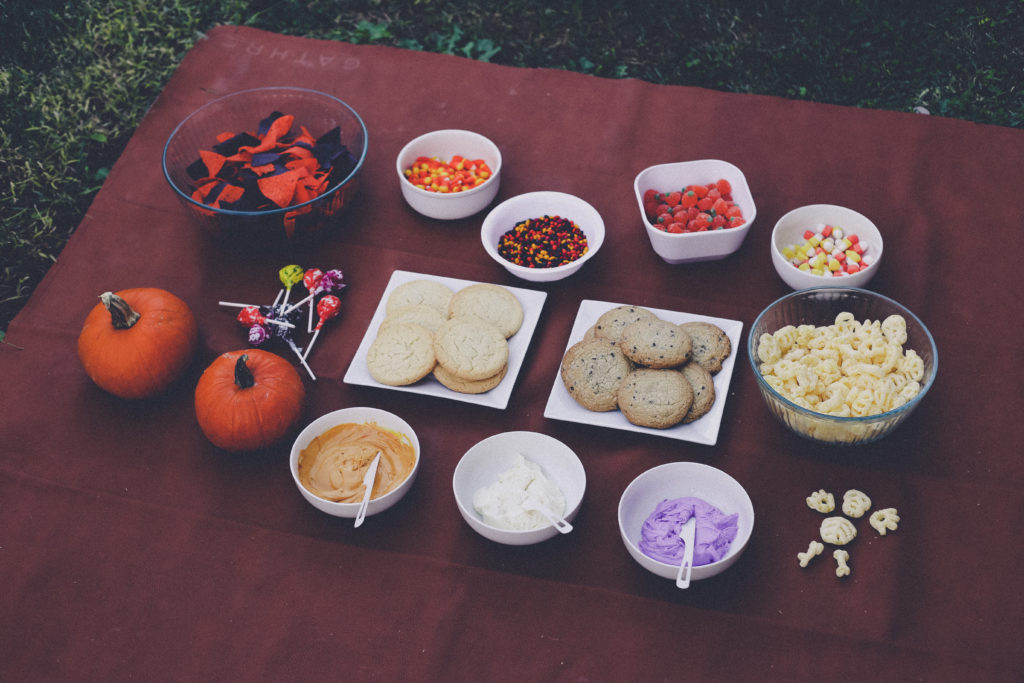 So first up on the list of Five Halloween Activities for Kids is…. DECORATING HALLOWEEN COOKIES! We got our Halloween cookie decorating party on this week and It seems like the older the kiddos get, the more they like to be involved in all the Holiday fun! They were the initiator's for the Halloween decor in front of our house and also chose our FHE (Family home evening) activity for the night which of course was decorating HALLOWEEN cookies! They all got super creative with their cookies and made sure not one ounce of frosting was left showing on the cookies ha! Oh man, all that sugar. Lucky for us, they enjoy the decorating part far more than actually eating the cookies they decorated. I guess that's ONE of the perks of having picky eaters… they are also picky about their candy. I also may or may not of chose some candies that they don't particularly love…. soooo, shhhhhh! this will be our little secret. 😉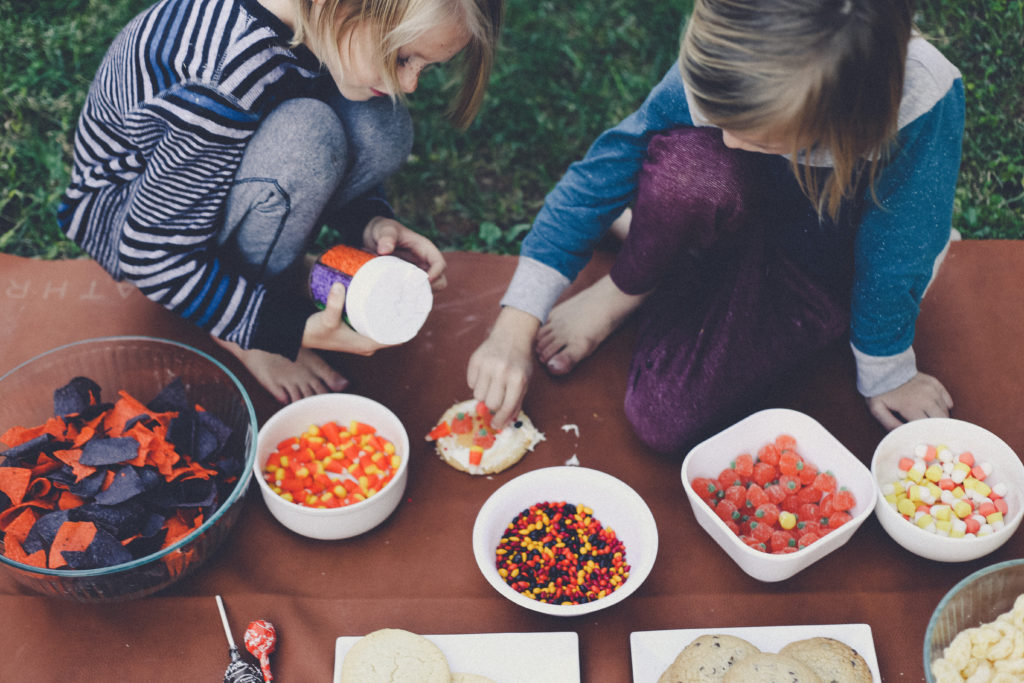 I remember making these as a child!!
The boys are ALL about making slime!! And added gross spiders to it would just be the cherry on the top for them! haha
Our kids are always building things with straws and tape so I thought this would be a fun one!
Nixon is big into making potions and experiments so I thought this would be a fun OUTSIDE activity 😉
Baby Lo was a great cheerleader and each of the little loves decorated a cookie just for her. <3
These little sissies!! They have my heart in a big way that's for sure. And this gather mat is the best! Have you guys ever heard of them?! We got a hold of one of their mats when they first launched their shop and recently just upgraded to one of their newer designs! I pretty much use it for everything and just wipe it down when we are done. They come in other colors and I would definitely add it to your mommy list if you don't already have one!?
I thought it was sweet that Jovi said he first wanted to decorate a cookie for Daddy. He took his time with it and put a whole lotta love into that cookie! haha he's such a sweet boy. He called it his wolf cookie.
We listened to a Halloween station on Pandora while we decorated the cookies. It really got us all into the Halloween spirit! And also made me wish we were riding the Haunted Mansion ride at Disneyland. Haha Is that weird that's the first thing that pops into my head every time I hear that song?! It also gave Nix an idea of what we should all be for Halloween. I guess my Little Red Riding Hood theme idea wasn't as cool… hey at least I tried!?
Those rosie cheeks!! Poor Lo has been teething this week and got the rosiest cheeks from it.
It makes her look even more like a little doll!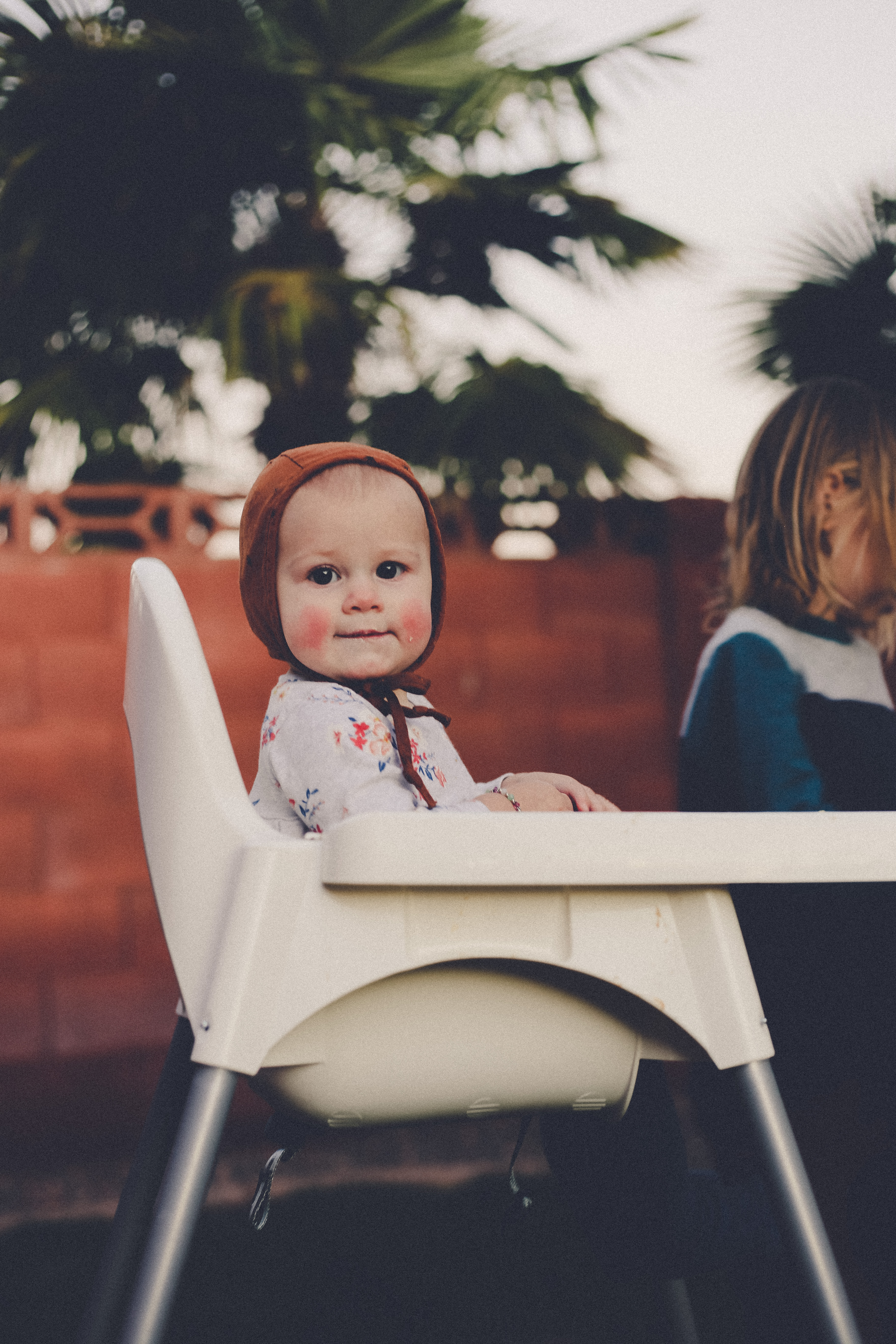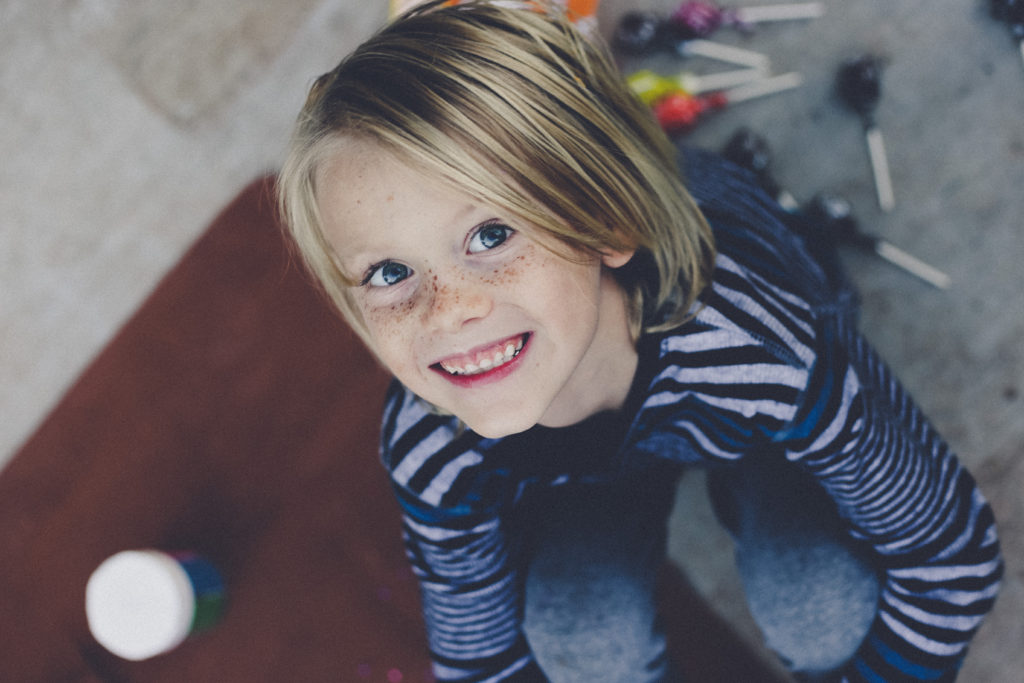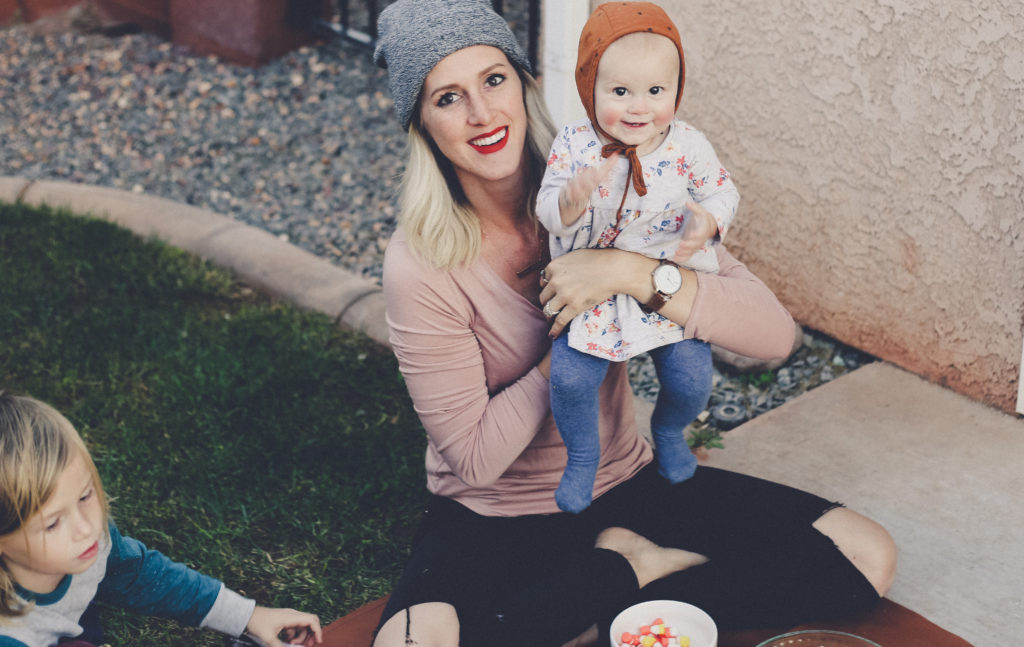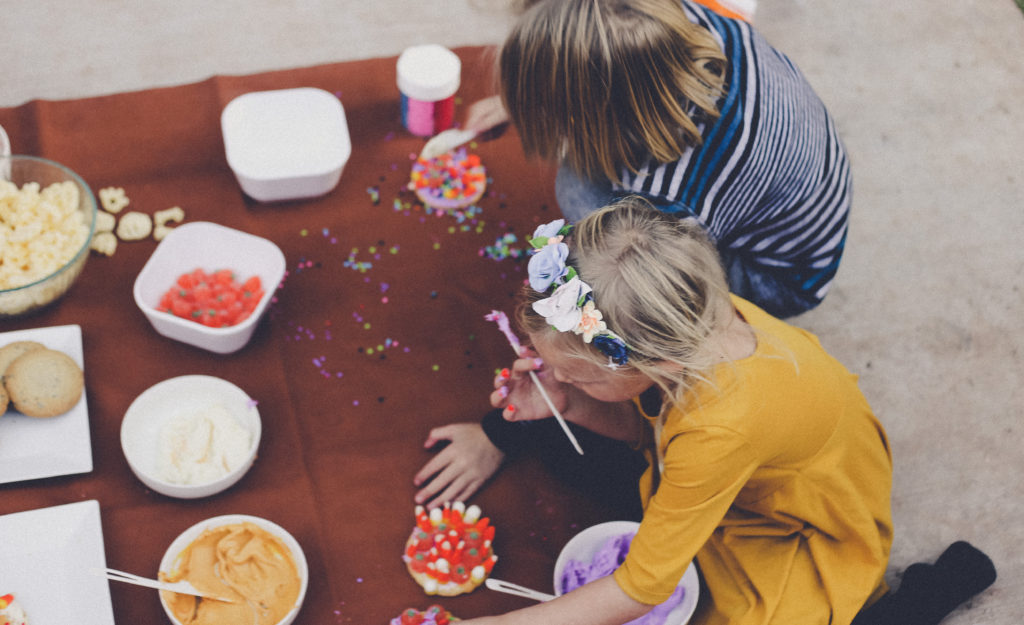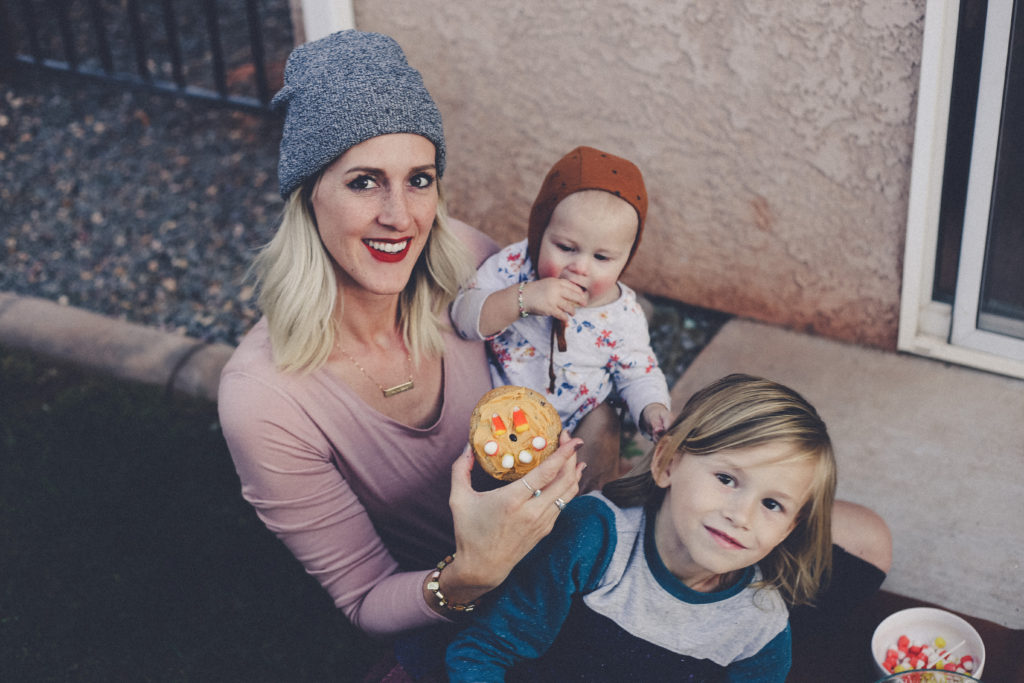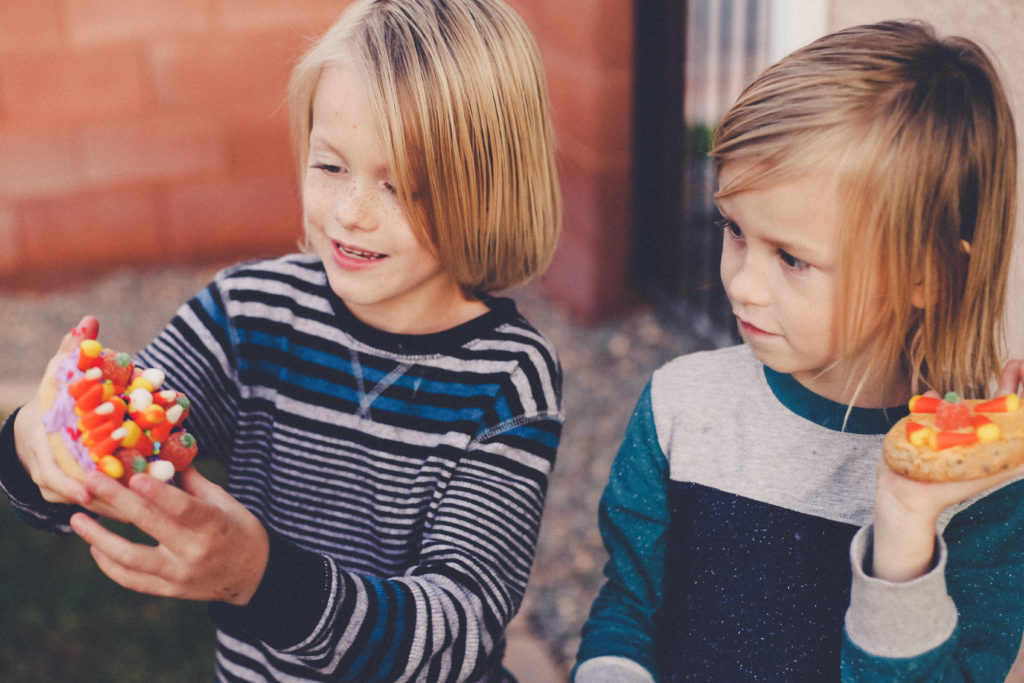 Our best effort for a timed family pic! haha.
Enjoy your weekend!
Some Halloween posts from last year!
This one is from 2012!!
xoXox