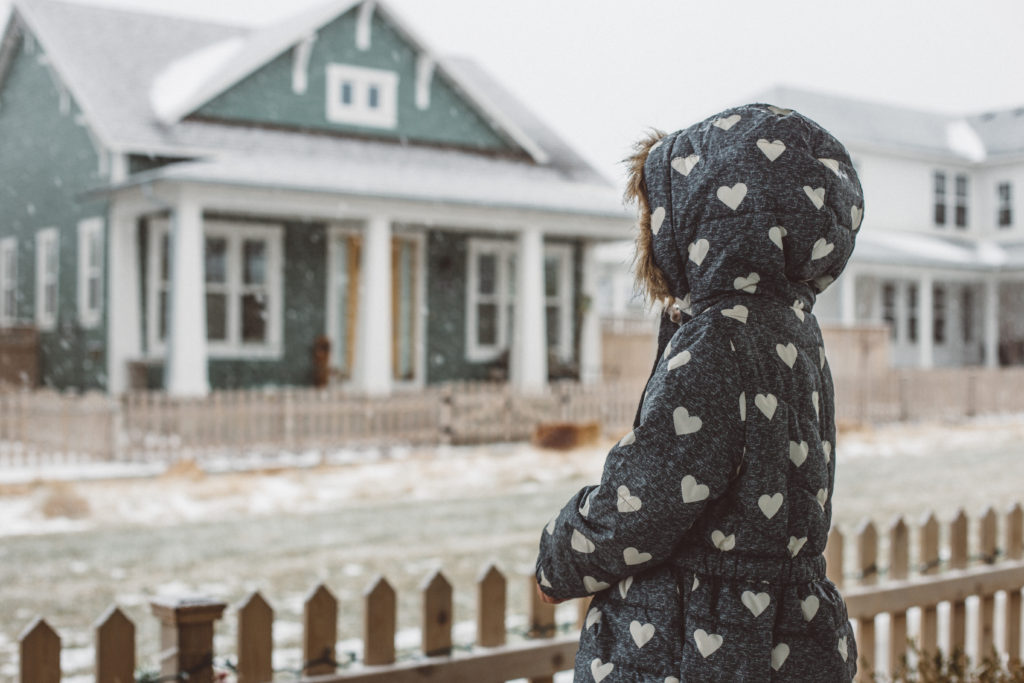 I still can't believe we got snow on Christmas Eve! Weeks before Christmas, when we told the little loves we would be spending Christmas at Nana and Papa's this year, the first thing they said was, "will there be snow so we can build a snowman?!!" The whole time I was crossing my fingers and looking up the weather to see what the chances of snow would be and sure enough, they got their christmas wish! When the big snowflakes started falling, it was so beautiful and felt like we were living in our own snow globe. 
Christmas eve we spent the morning lounging around, took baths then got ready for a special Christmas program our church was putting on. After the service we came back for games, food, Christmas Pj's and acted out the live nativity while Evan's sister Audrie read it from the scriptures. This is a tradition both Ev and my family have always done on Christmas Eve so it's been fun to pass it down to our littles.
Nix was so excited when I yelled out "it's snowing!!!!!" That he didn't even bother changing out of his jams, grabbed a jacket and ran out to see the magic. Can you tell we don't really see a lot of snow where we live?!! haha.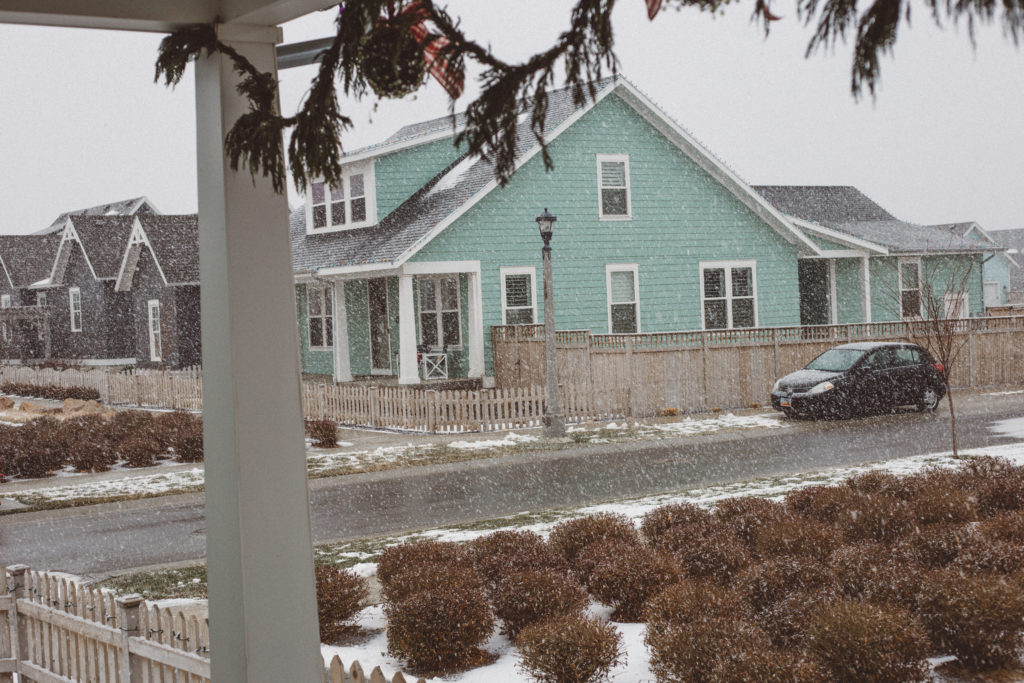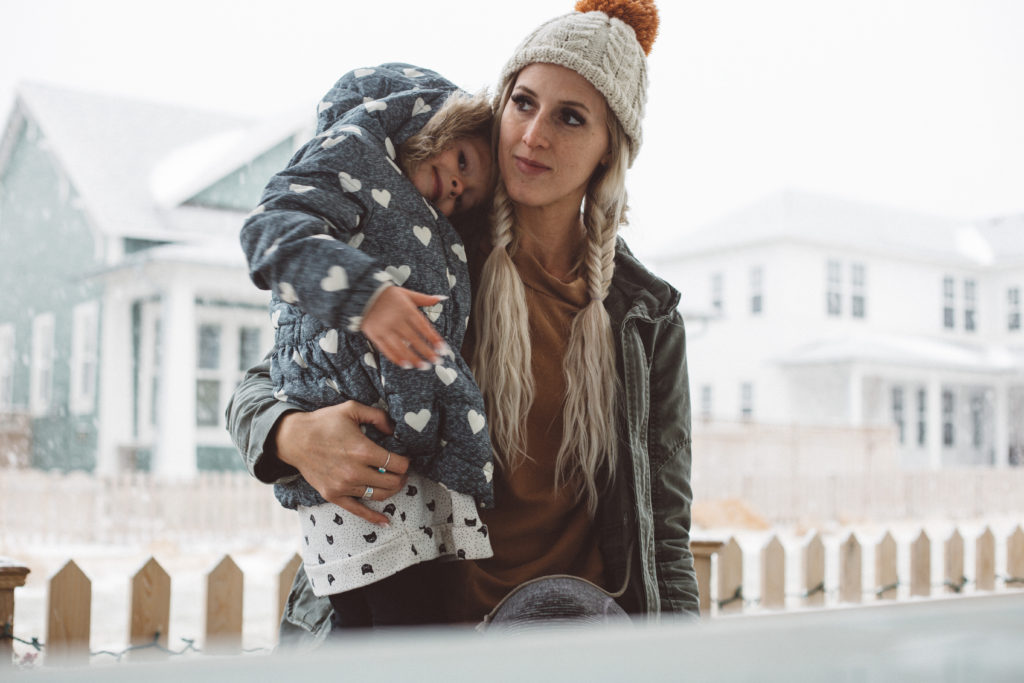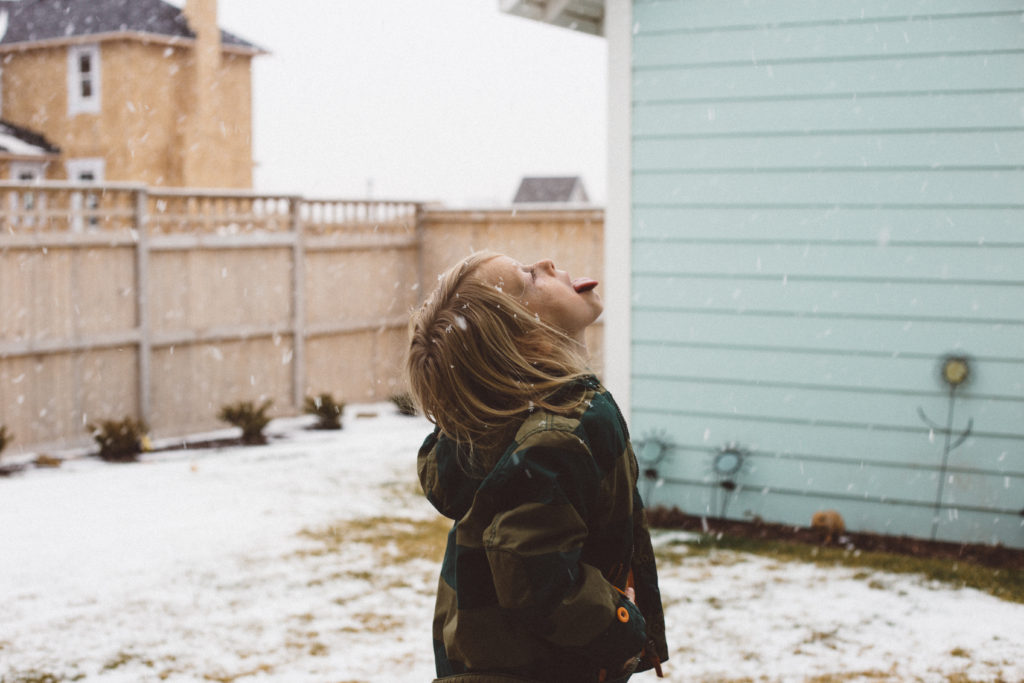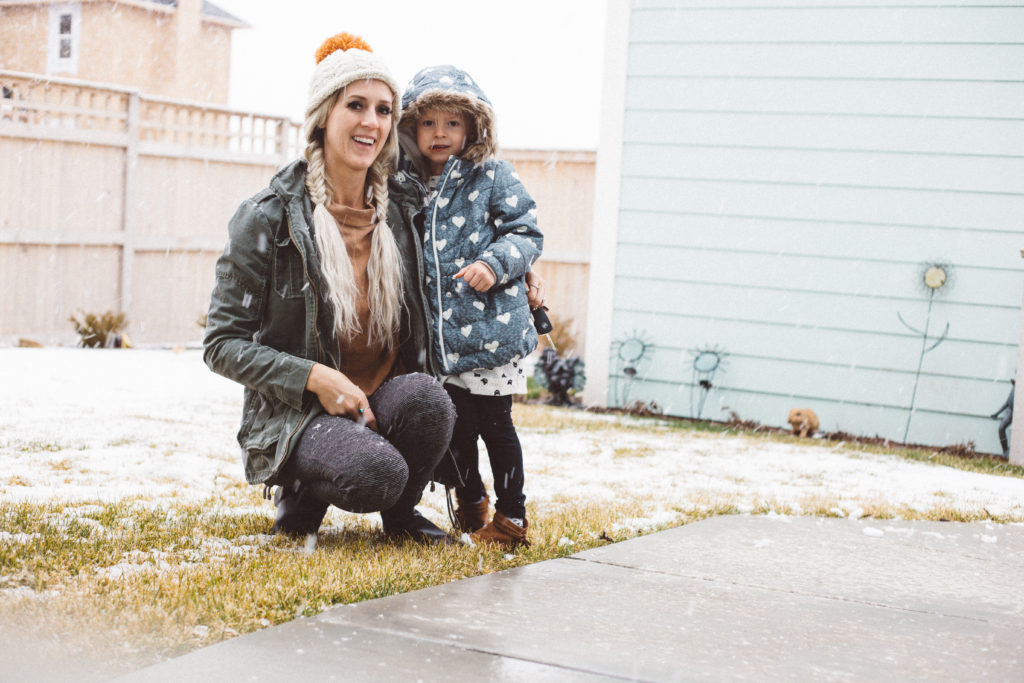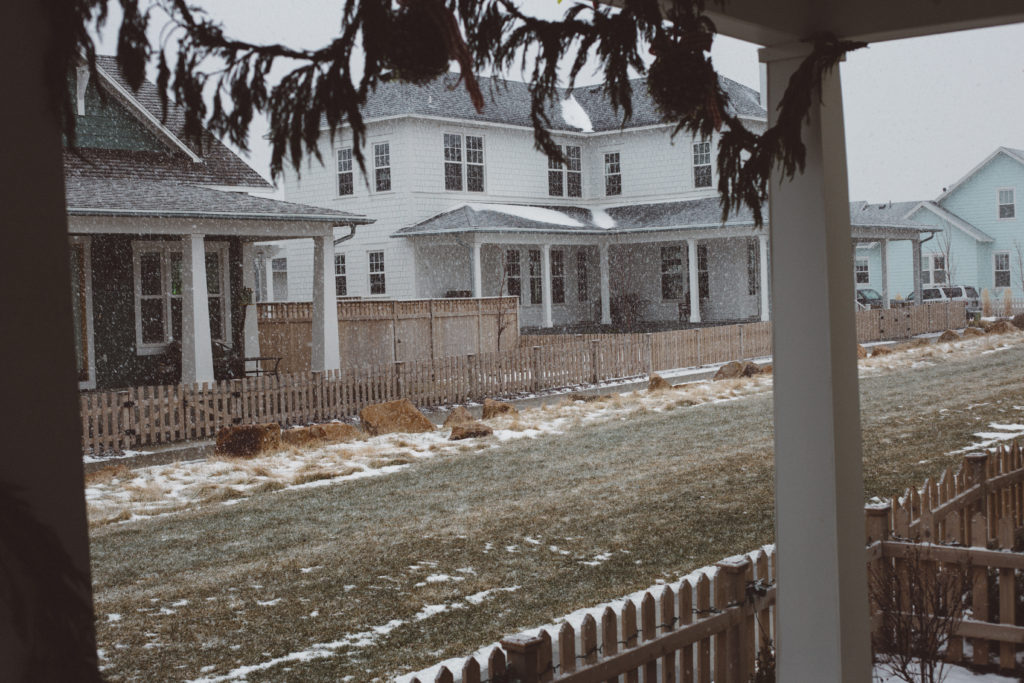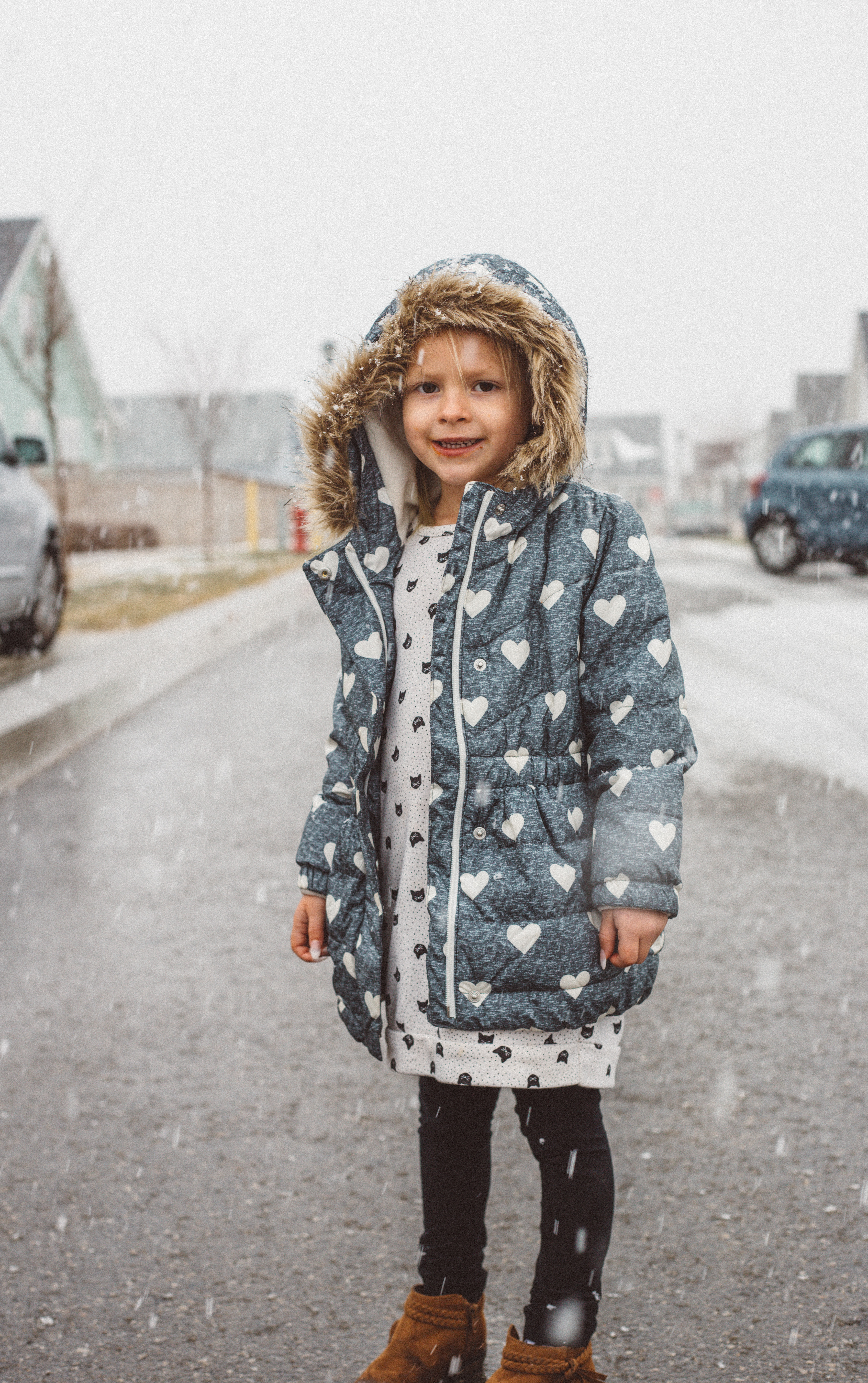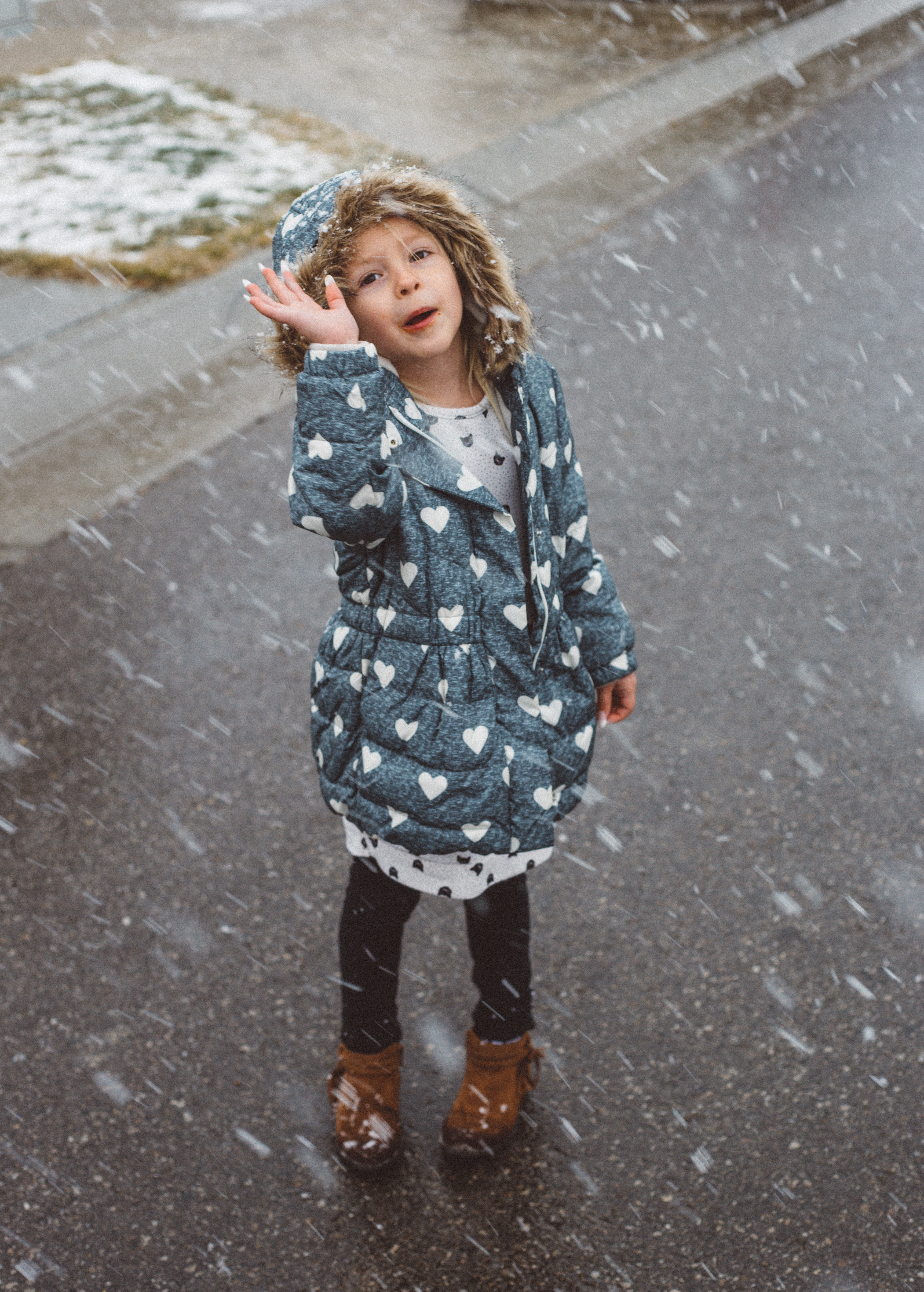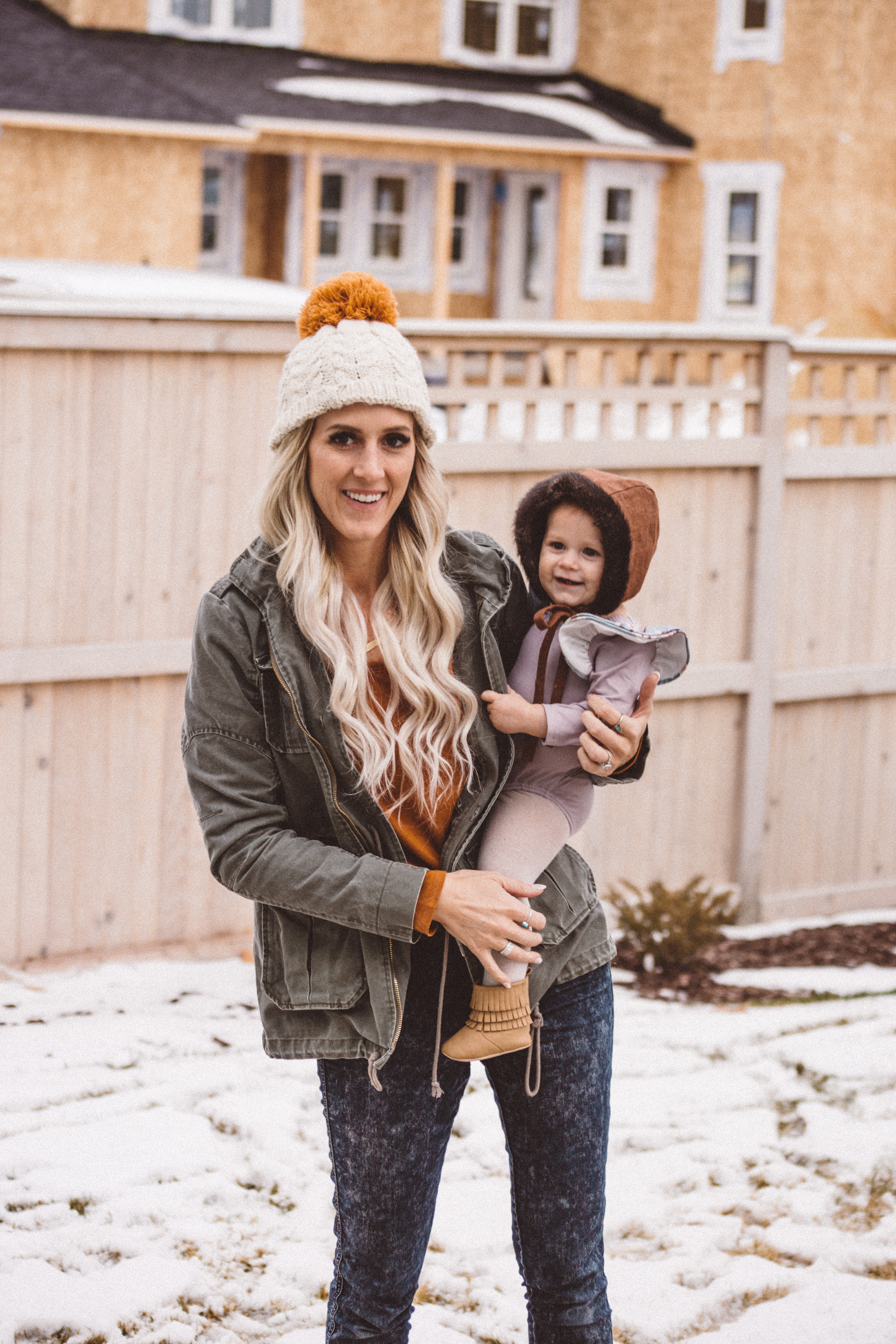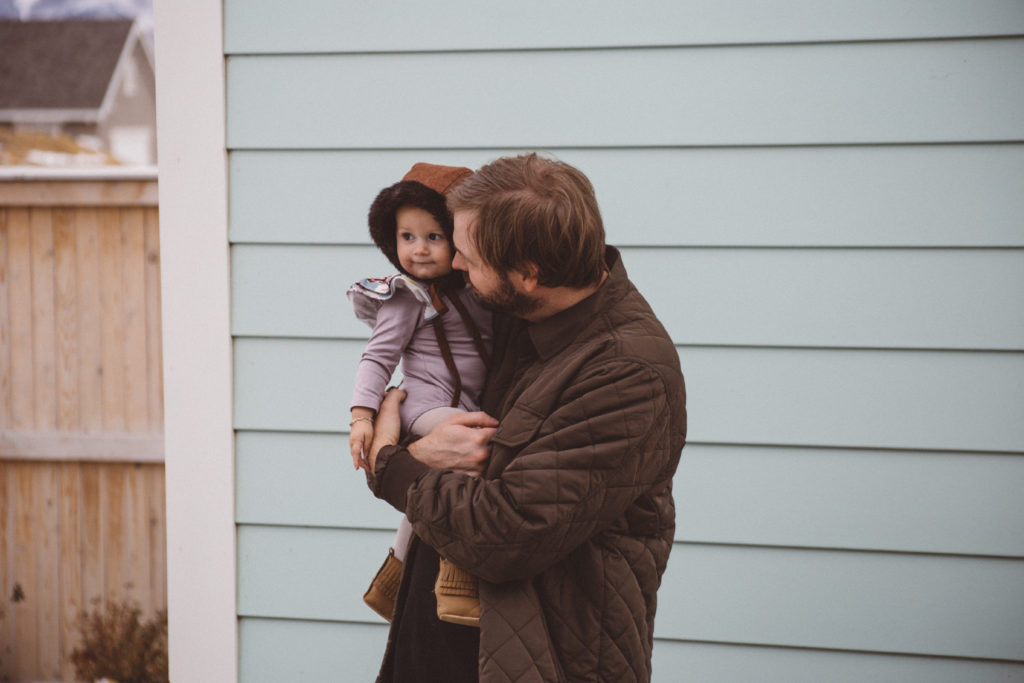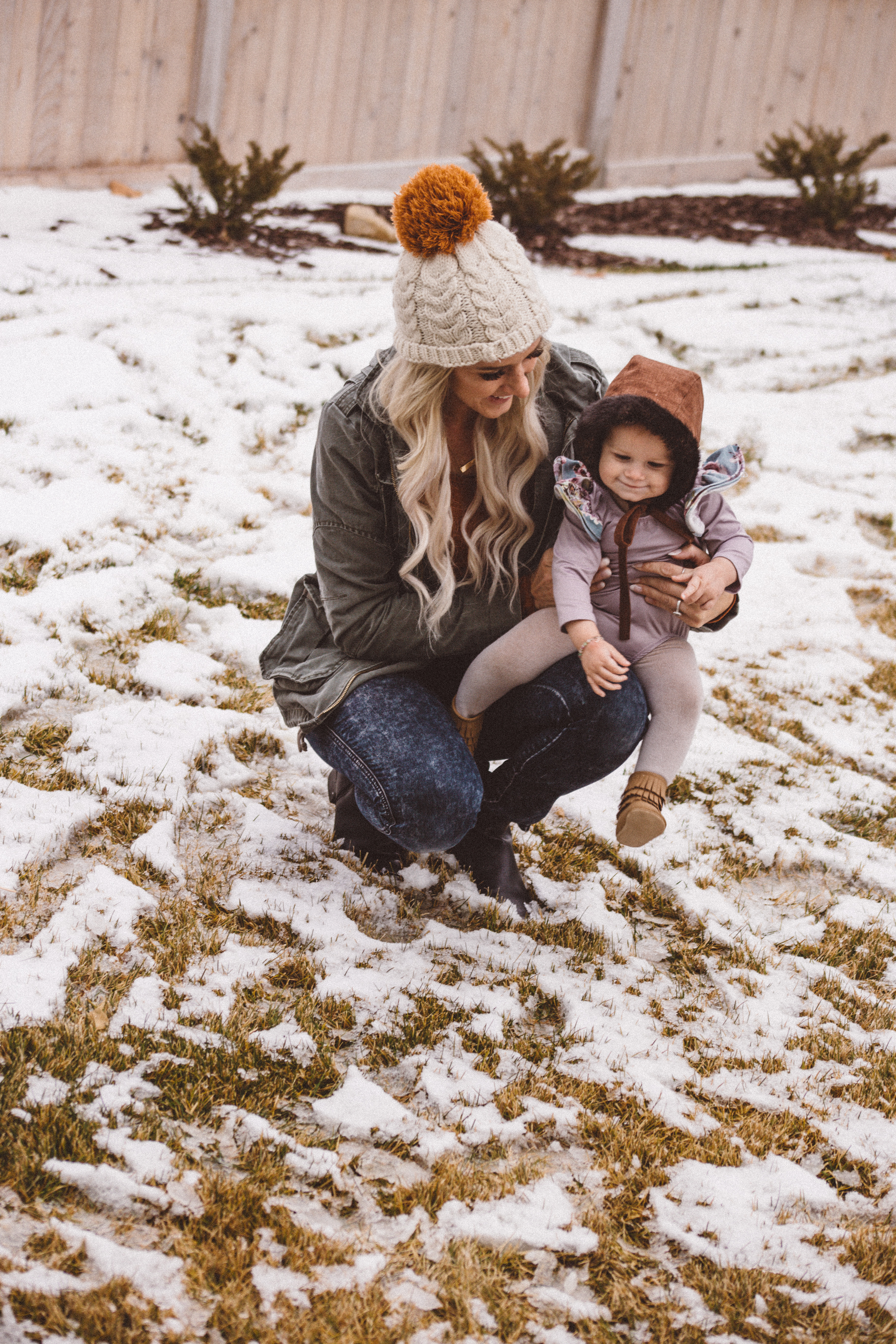 We are all just a little bit obsessed with our Losee babe!!
Waving at Mama behind the camera <3
A C T I N G  O U T  T H E  N A T I V I T Y
This photo melts me!!! Nixon LOVES dogs. Can't wait until we can get one!
Gibby was Mary, Papa was Joseph and Losee was baby Jesus<3
Eston through in a blue wig to help keep things interesting for the kids haha.
Here's to a great new year!
xoXox
Wearing //