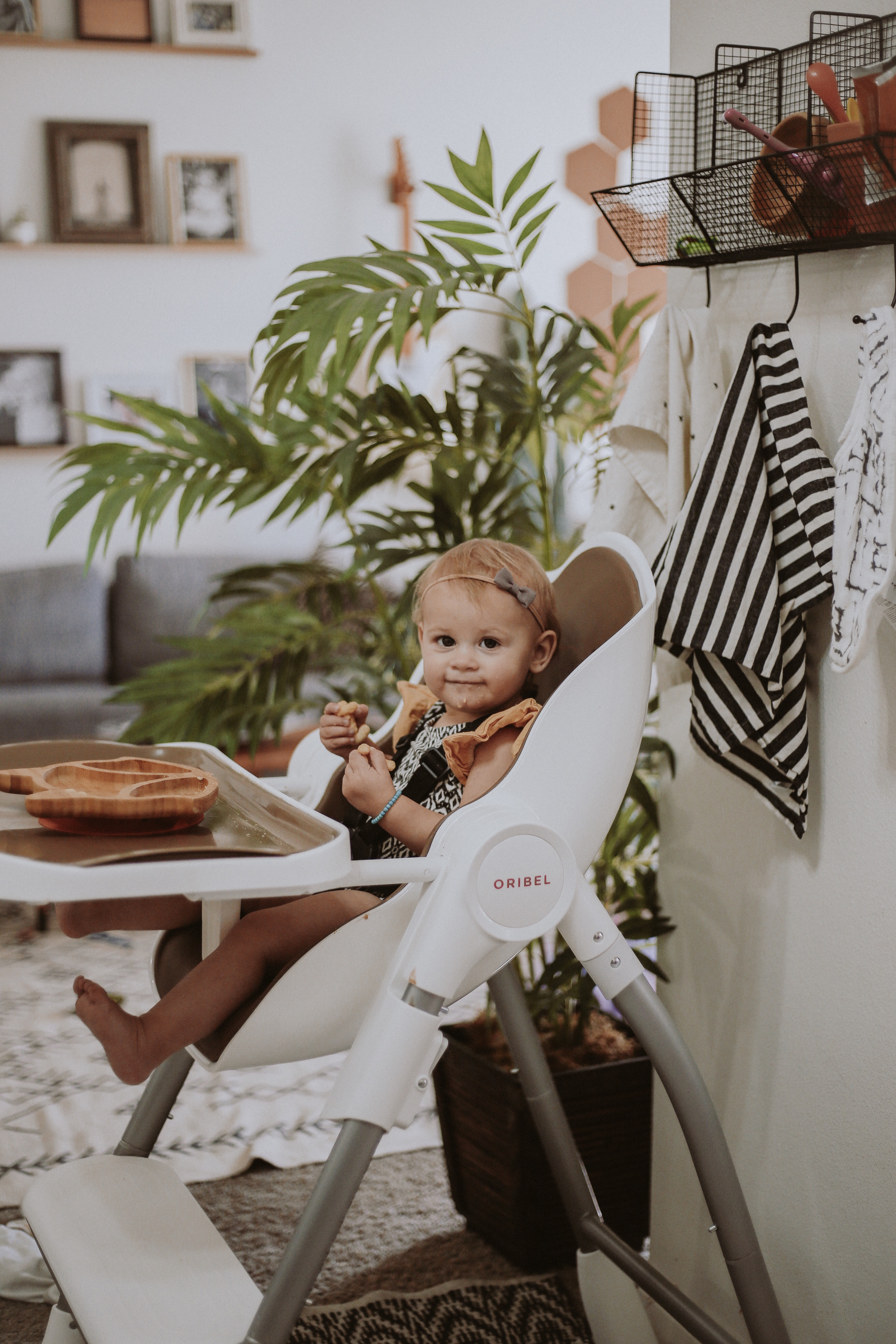 That little smirk plus her messy face has my Mama heart! Bebe girls top fav food right now would have to be bananas, she loooovvees them and can't get enough. I'm also loving this Oribel highchair! Two things about it; One, it lays back which I love for when she's done eating and ready for a bottle. Two, It easily folds for storing. So genius!The tray also comes off for easy cleaning, Okay I lied, that was three things! But seriously, I'm wishing I had this high chair with all my babes. I have a 15 percent off code at the end of this blog post for anyone who wants one!  Also, If you're like me, I'm always trying to find new healthy finger foods for baby girl. Here are a few ideas below!
Grated or shaved apples
Whole-grain couscous
Tofu
Whole-grain toast with jam
Cooked pearl barley
Cooked and peeled sweet photo cubes
Sliced grapes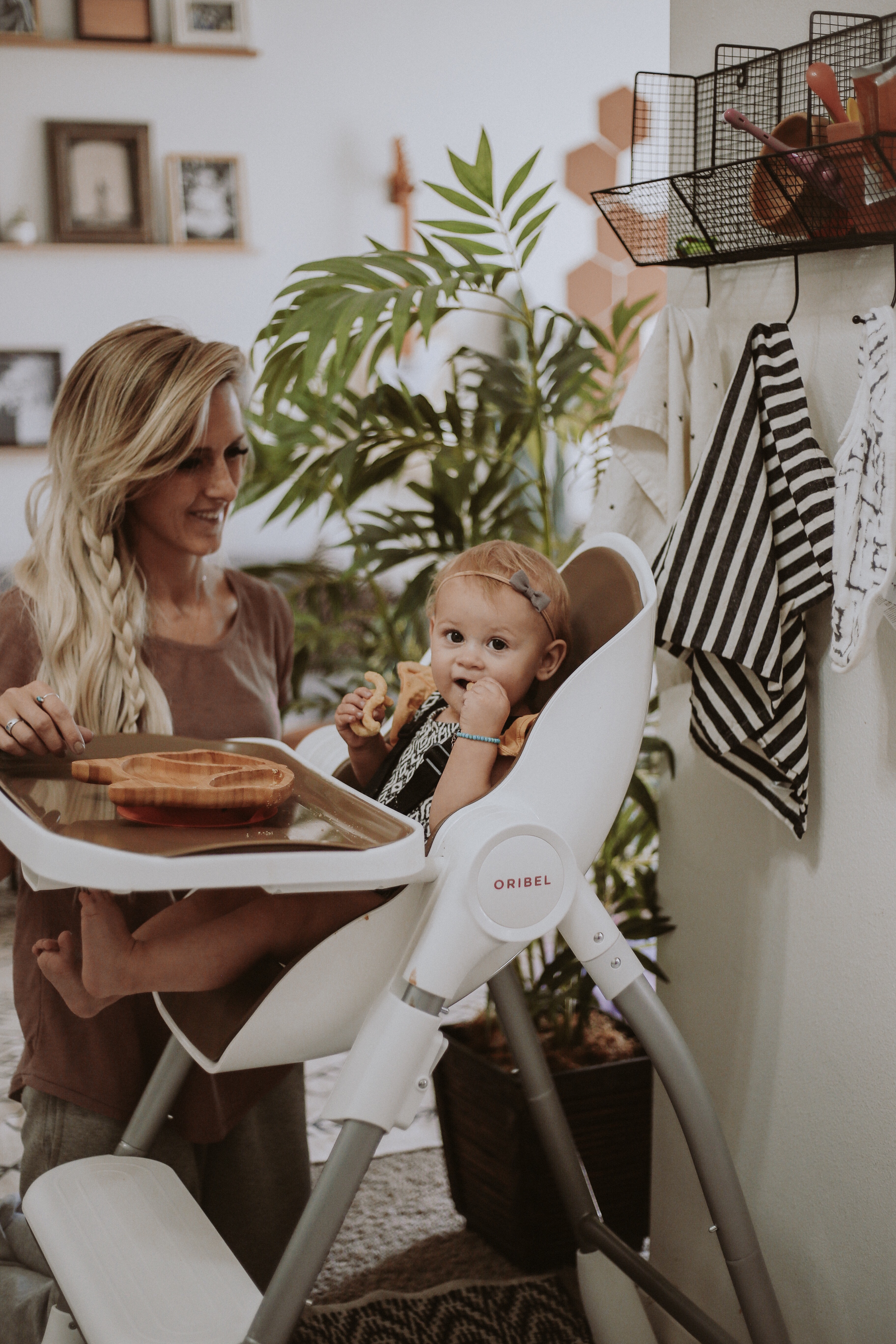 Usually when I'm feeding her, I have to keep her hands distracted otherwise she grabs for the spoon because she wants to do it herself. Little miss independent already happening over here! Another reason I'm loving the finger food options and always on the hunt for new ideas! Let me know if you guys have any ideas that your littles have loved.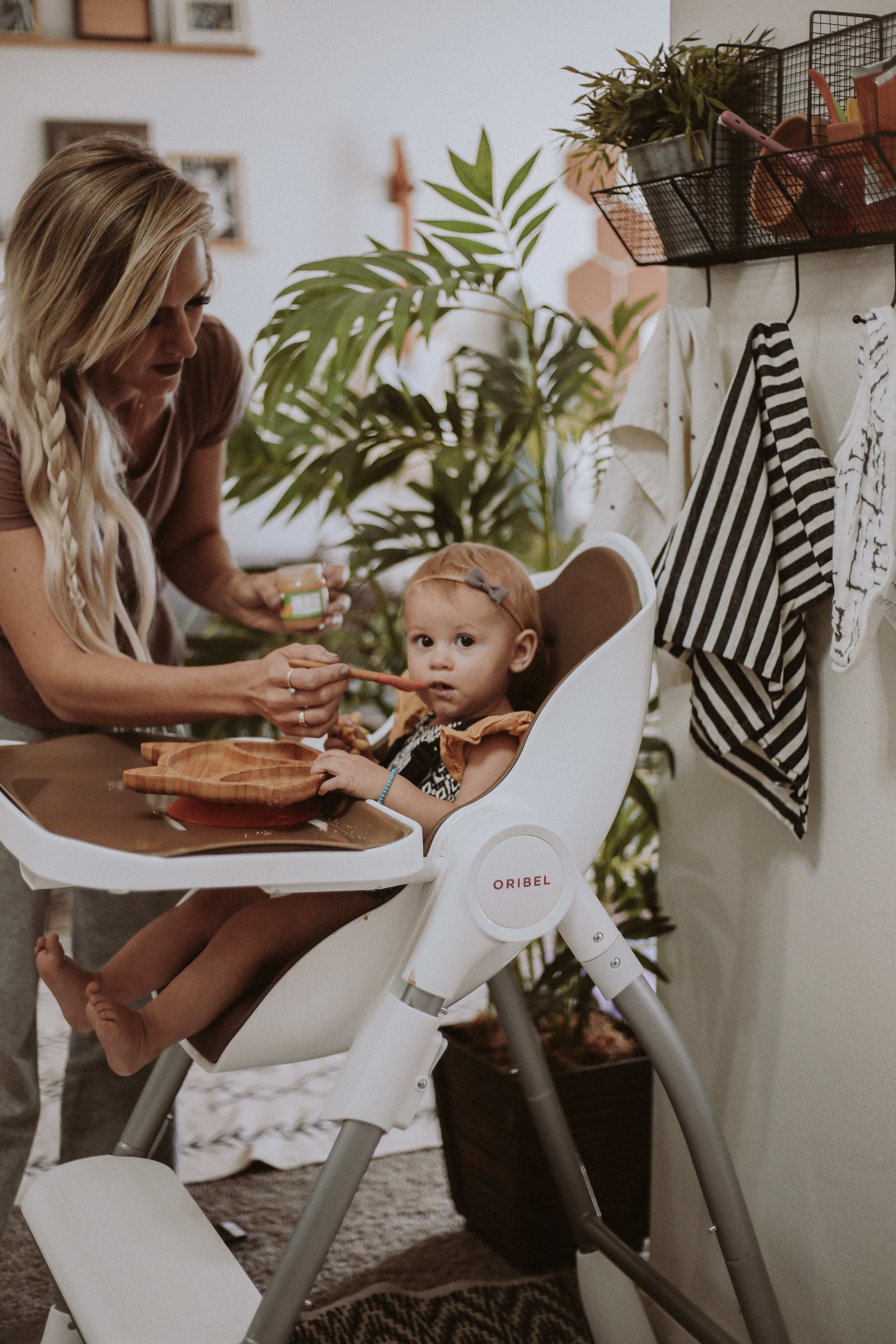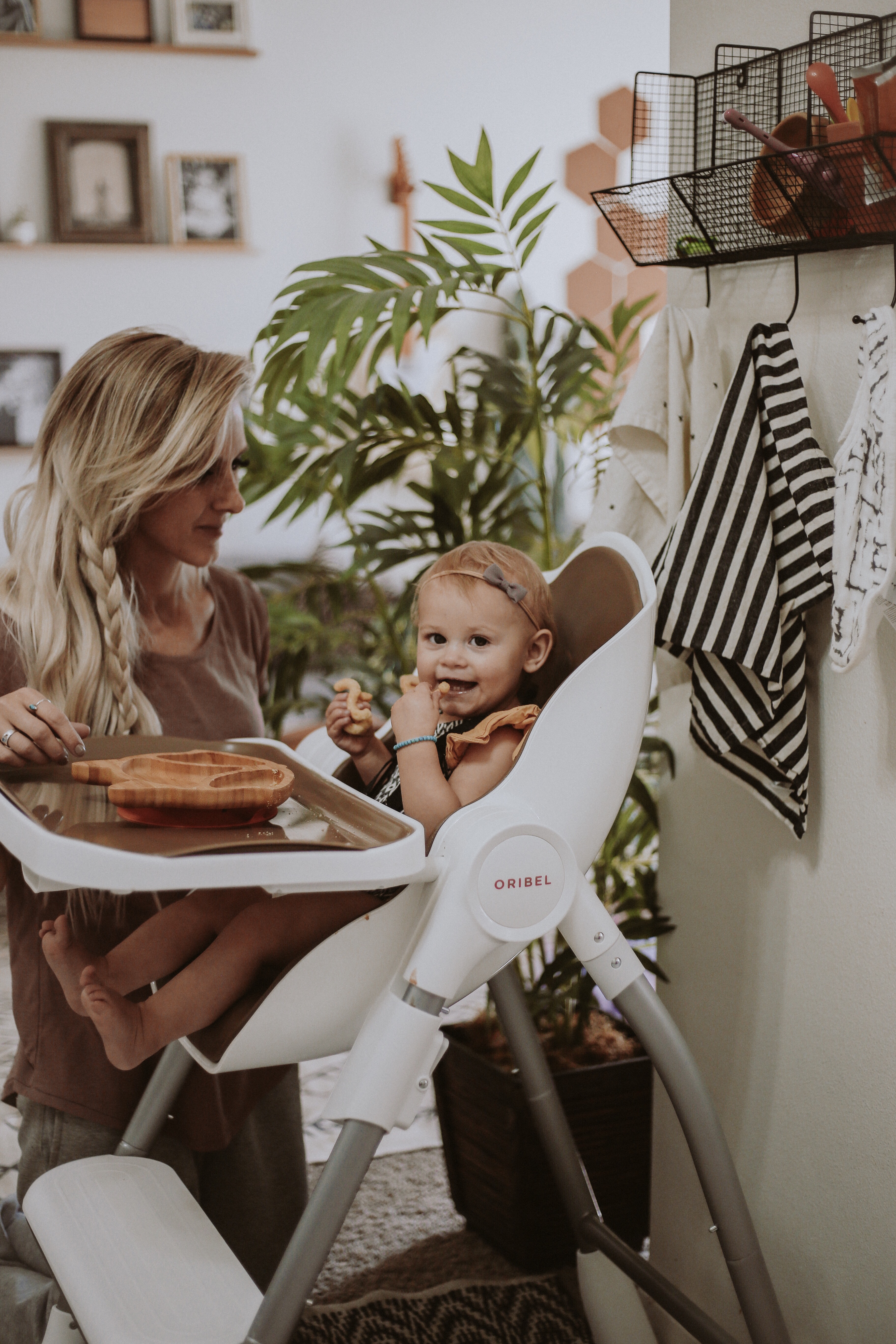 Use this code >> DRIVENBY15 << at checkout to receive 15 percent off!
This code is good until March 15th 🙂
Have a great weekend!
xoXox