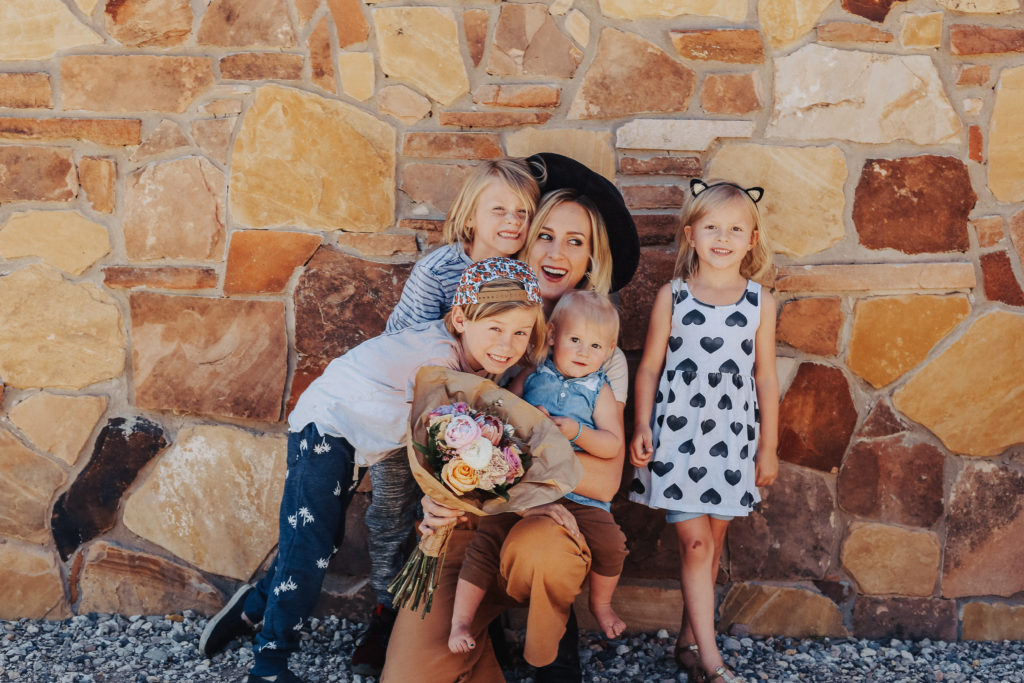 My babies are my world!! I seriously can't describe how much love and joy they fill my heart. It's so hard to put it into words!! Each one of them bring something different to the table which makes this Family thing all come together so nicely. Yes, they tease each other, fight over the same toy when there's a million and five others to choose from, buuuut we are all learning together and soaking up this perfectly not so perfect life we live together. It's the best! 
I asked each of the little loves what they were going to get me for Mother's Day just to see if they've even thought about it haha. Gibson said she's going to get me a gift card and nail polish (girl knows me well!) Nixon said a card and a necklace, Ev answered for Losee babe and said chocolate and Jovi boy said flowers! My kiddos are the sweetest!!!
Speaking of flowers, how beautiful are these ones from Urbanstems ?!! They were delivered right to our doorstep and gave me ALLLL the heart eyes. Right now you can use this code drivenbylove15 to get 15 percent off your first delivery! The perfect gift for Mother's Day if you ask me, especially if it was your six year old sons idea!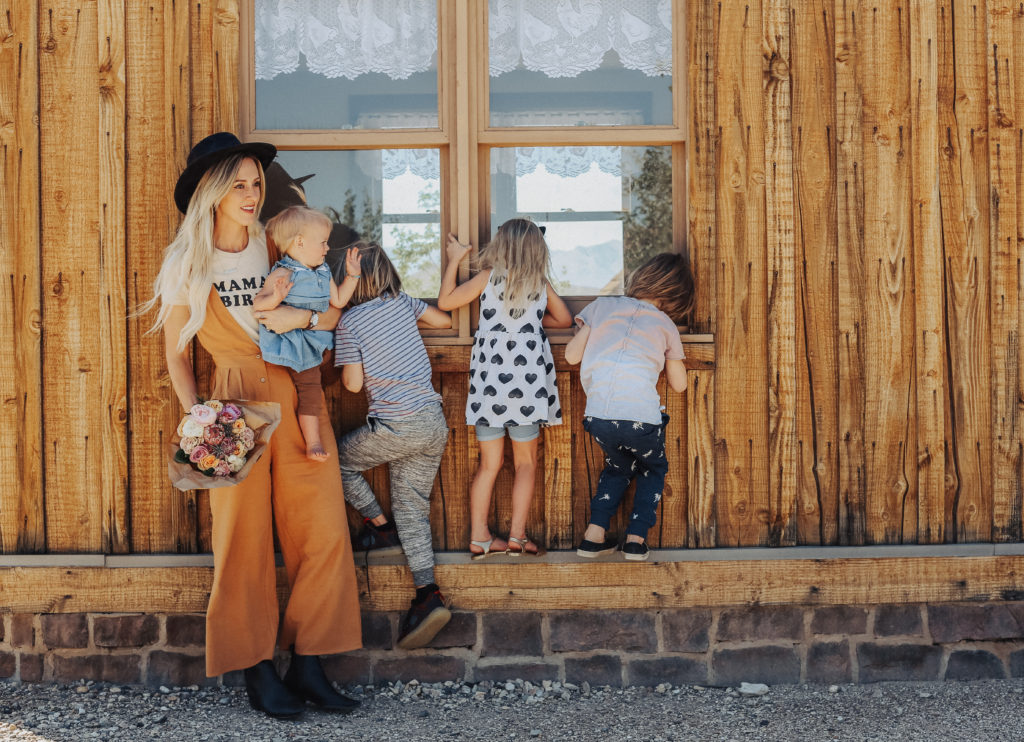 One of my favorite quotes I try to live by each day is by Donna Ball, it goes; "Motherhood is a choice you make everyday, to put someone else's happiness and well-being ahead of your own, to teach the hard lessons, to do the right thing even when you'r not sure what the right thing is/// and to forgive yourself, over and over again, for doing everything wrong.
Happy Mother's Day shopping!
Here's that code again to get 15 % off your first flower delivery
DRIVENBYLOVE15
xoXox
This post is sponsored by Urbanstems