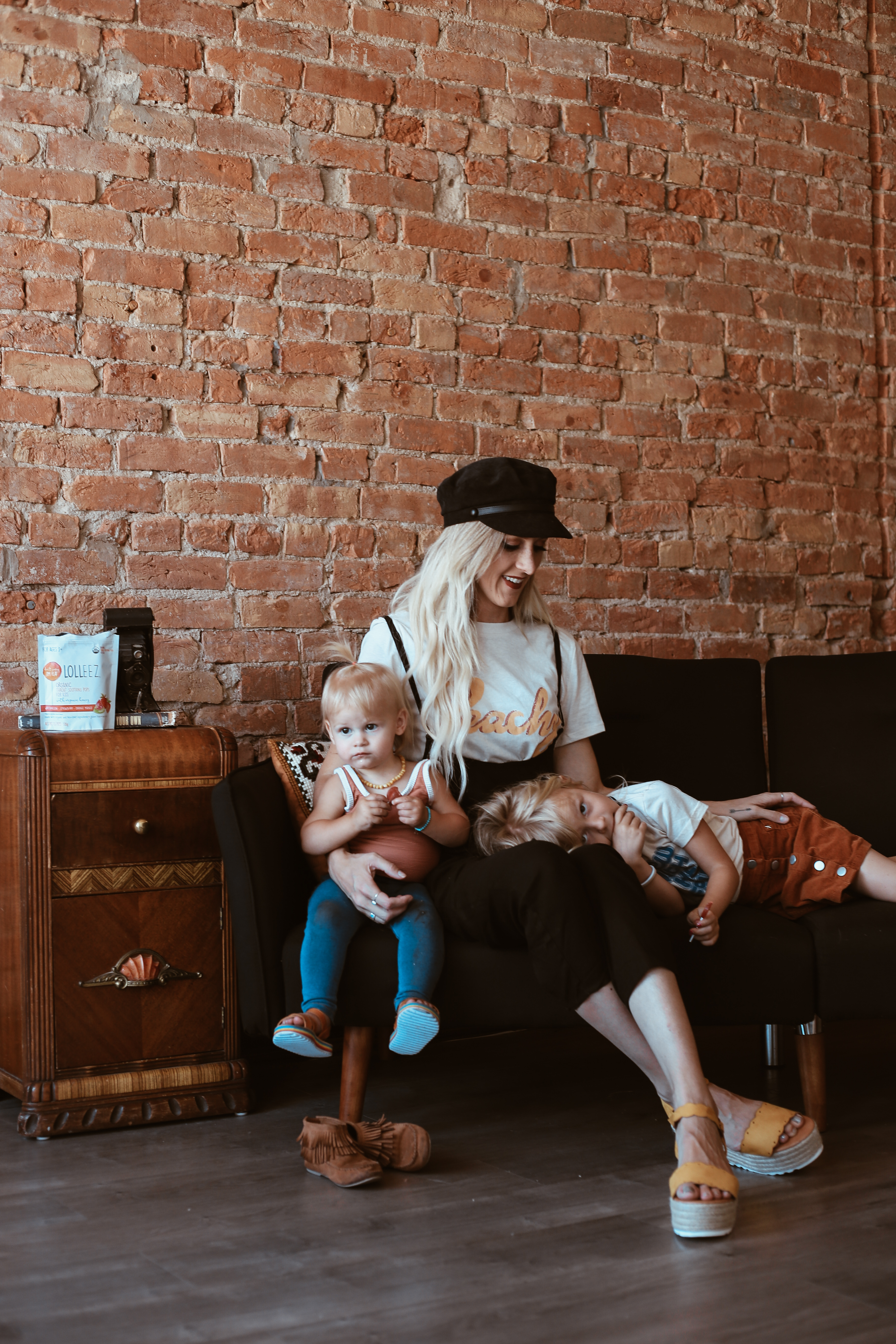 Summer is right around the corner and the last thing we want is to catch any sickness! (knock on wood) We have been loading up on vitamin C, Thieves essential oil, and keeping these Lolleez Pops on hand that help sooth the kiddos throats! They are USDA certified organic, non-GMO, gluten, dairy and nut free! They are made in a worry-free shape and come in three great flavors. Obviously the girls are fans, notice Losee with two suckers in hand in some of the photos haha.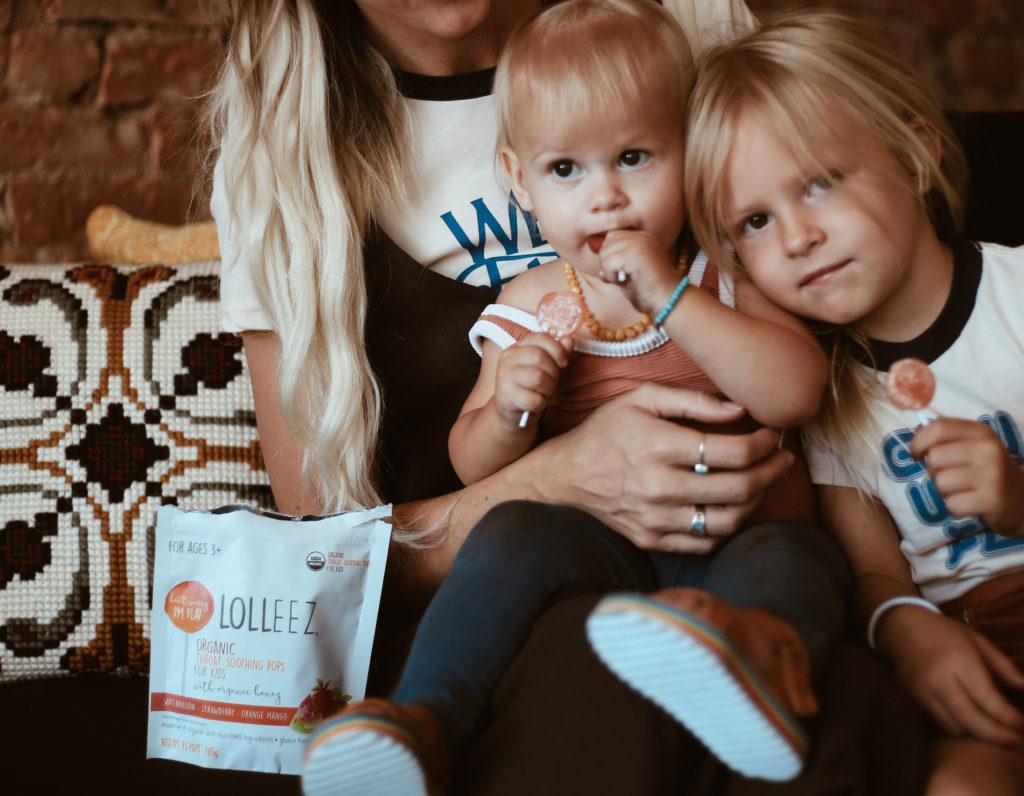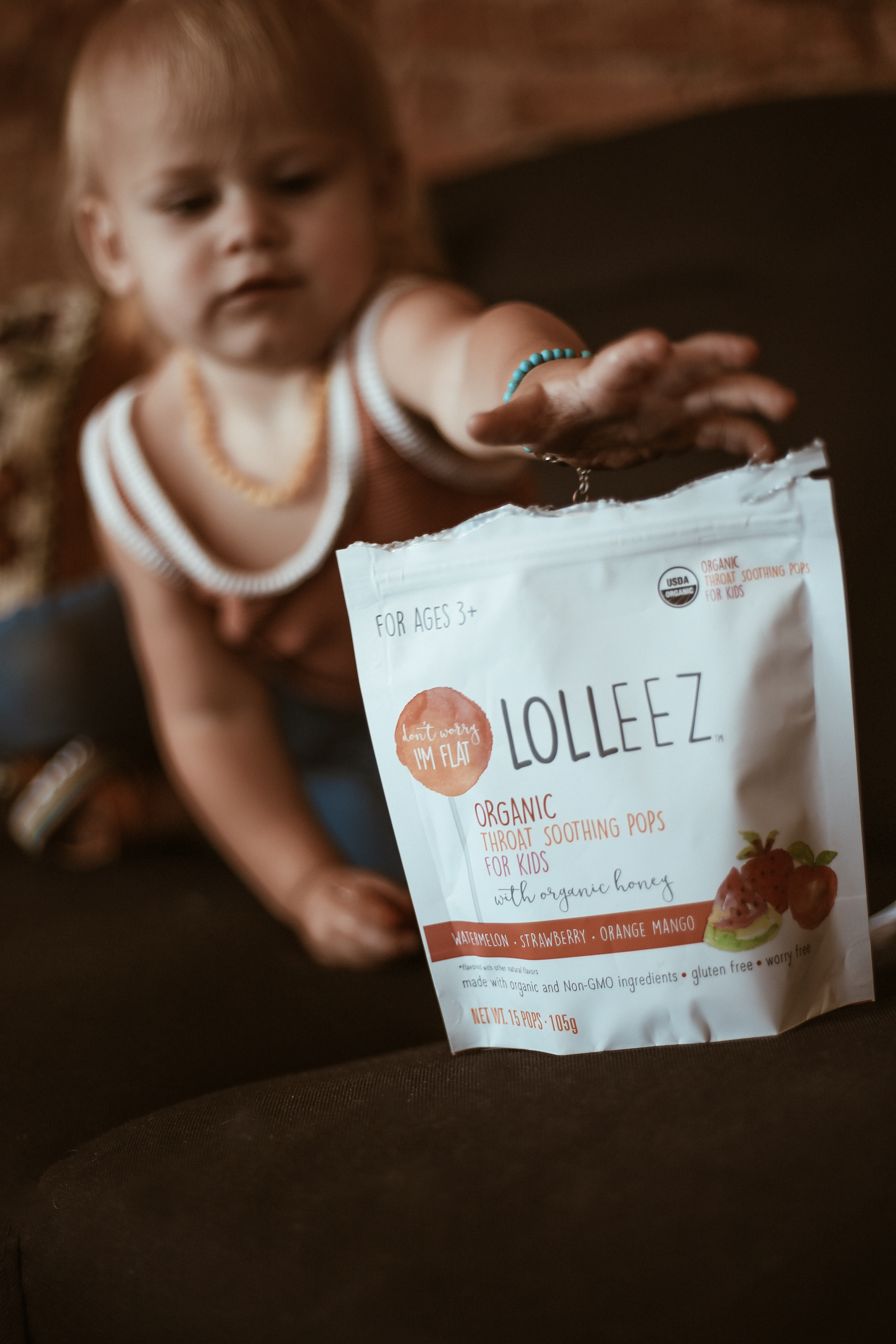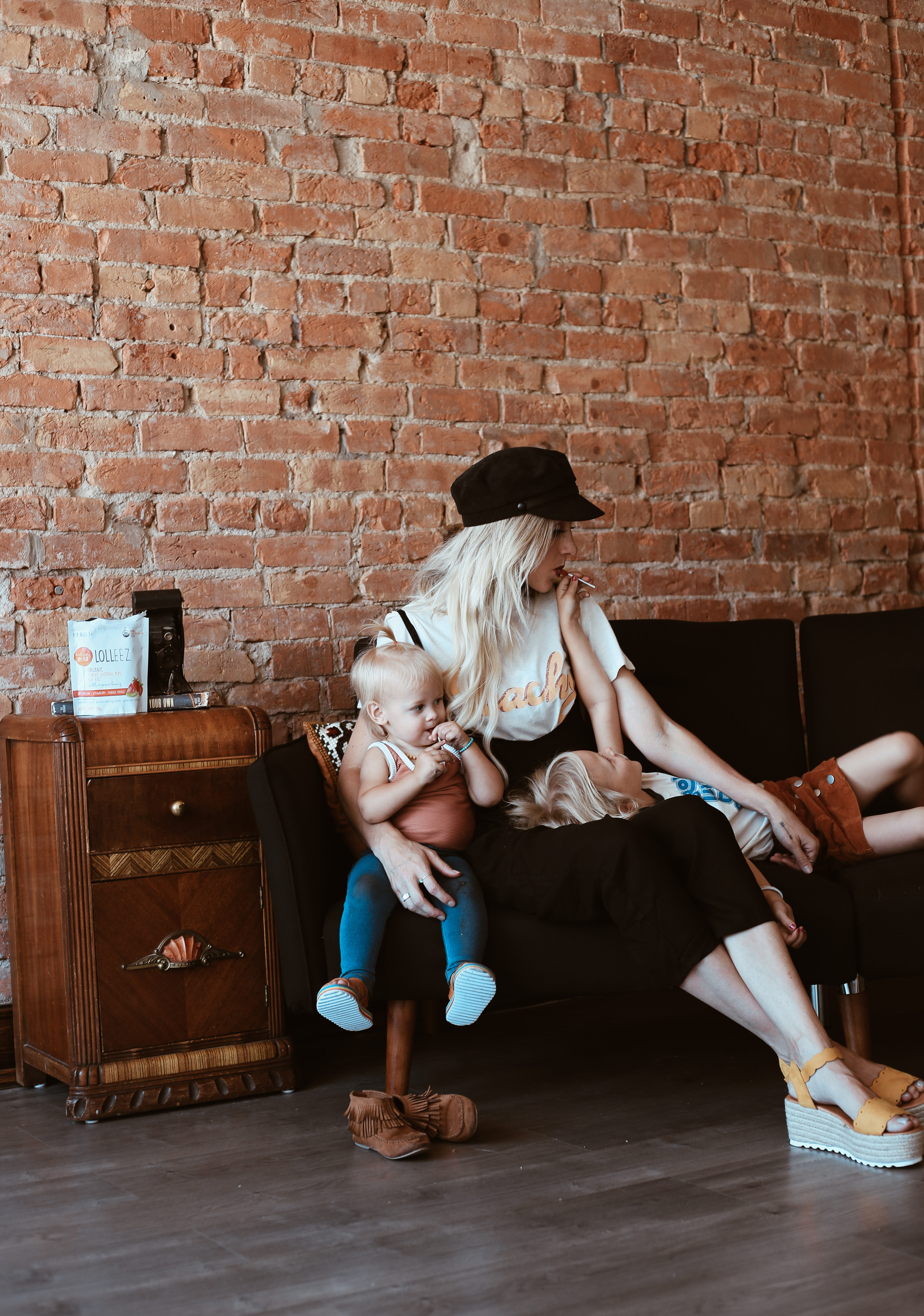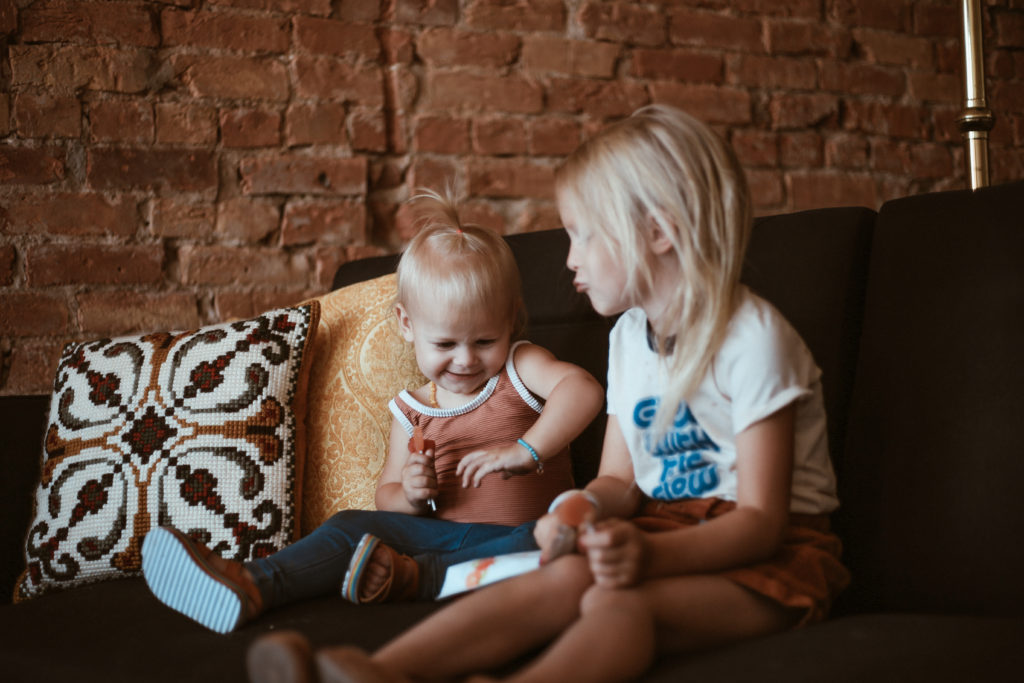 Losee doing her "shoulder dance" haha it kills me!!! And she does it ALL THE TIME.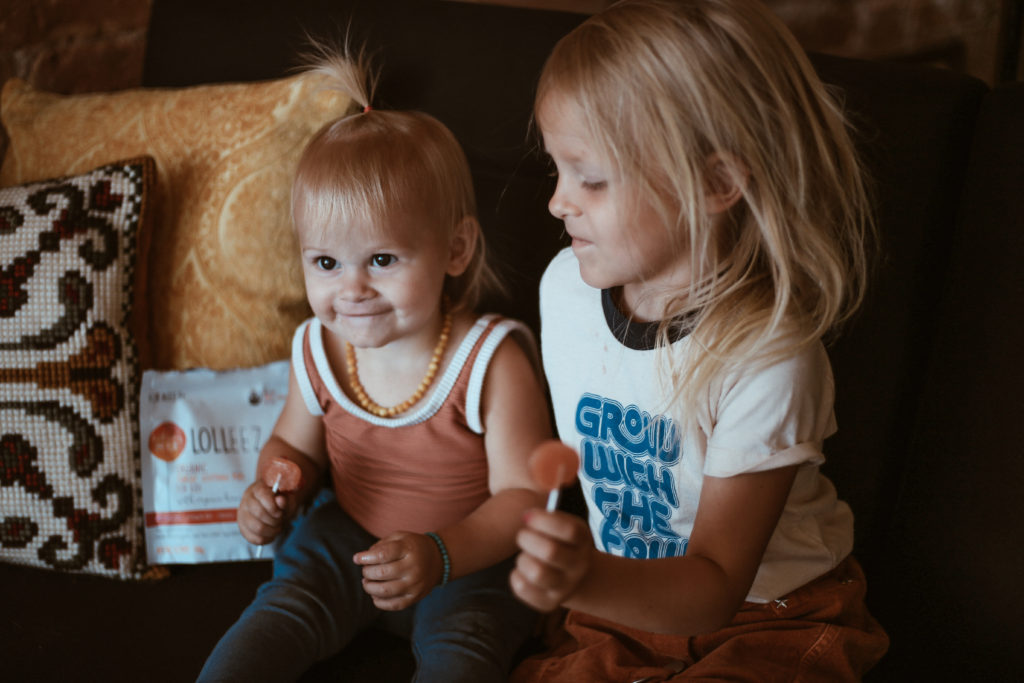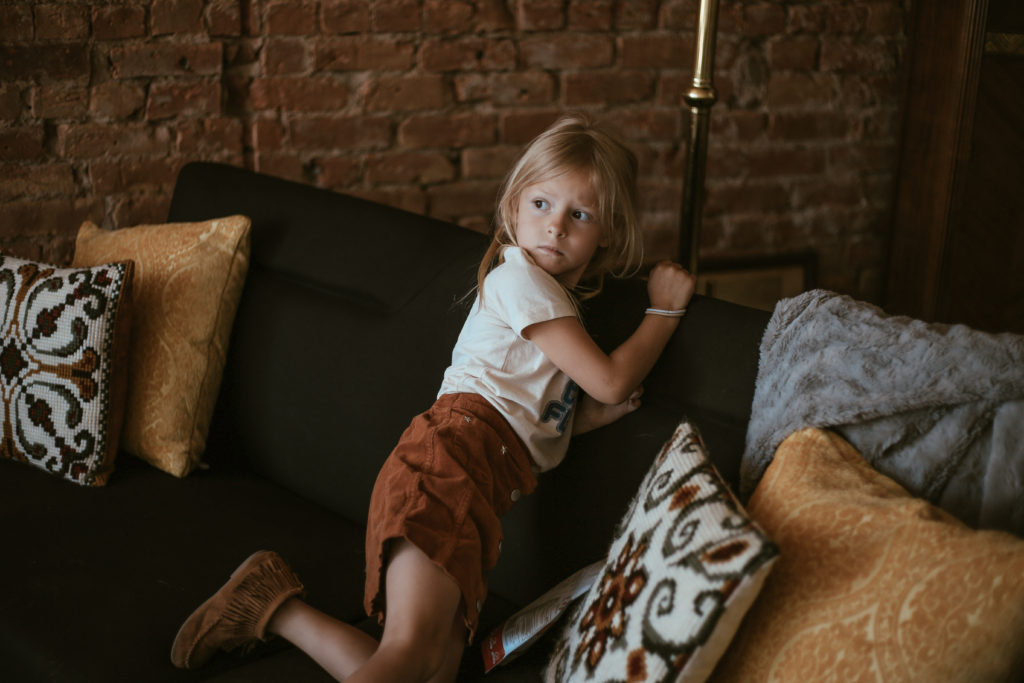 I've been noticing a change in Gibson girl lately and I don't know that my mama heart is ready for it! She's suddenly a lot more responsible and taking on her roll as big sis in full force. I love her soooo much!! She's just the best.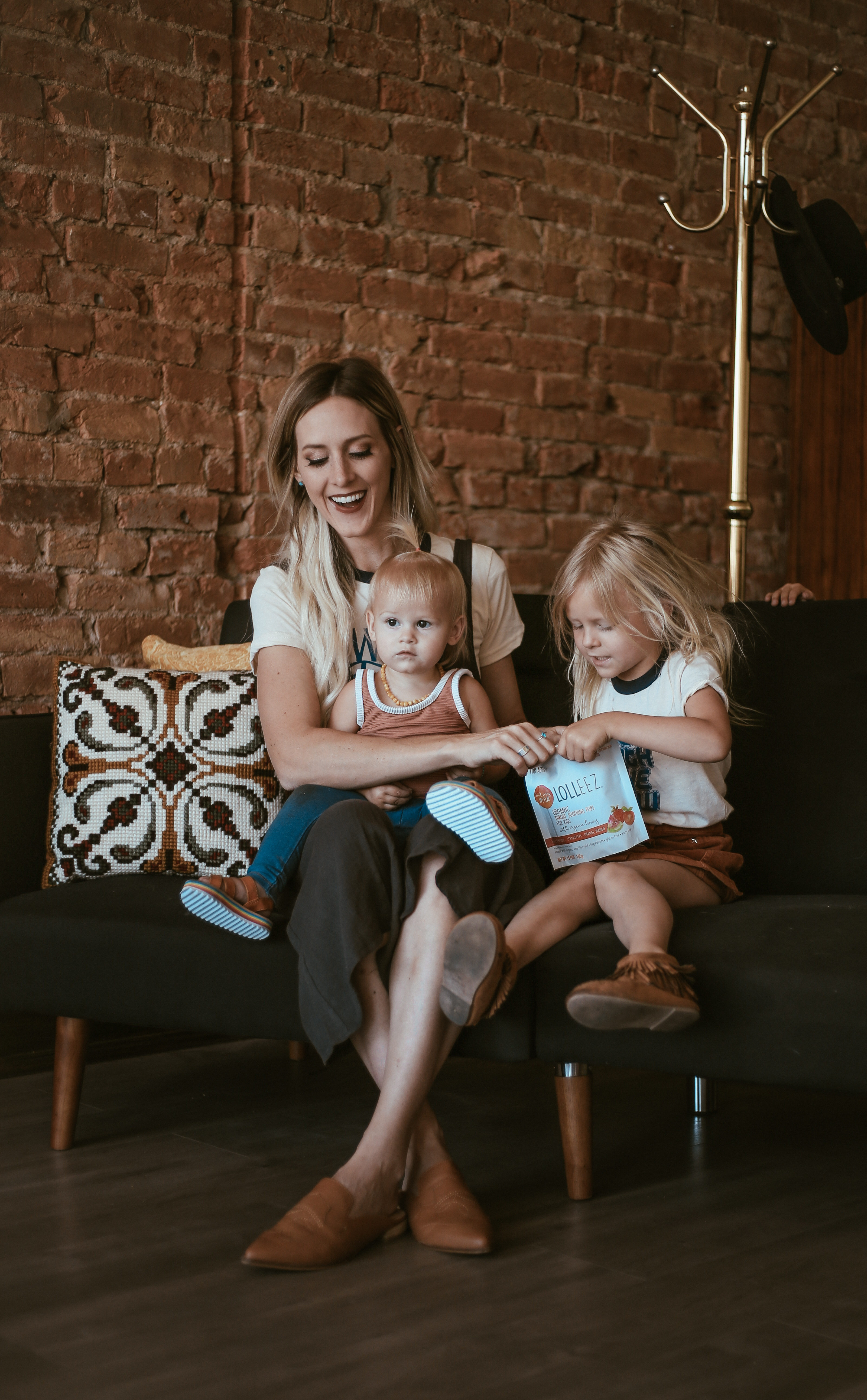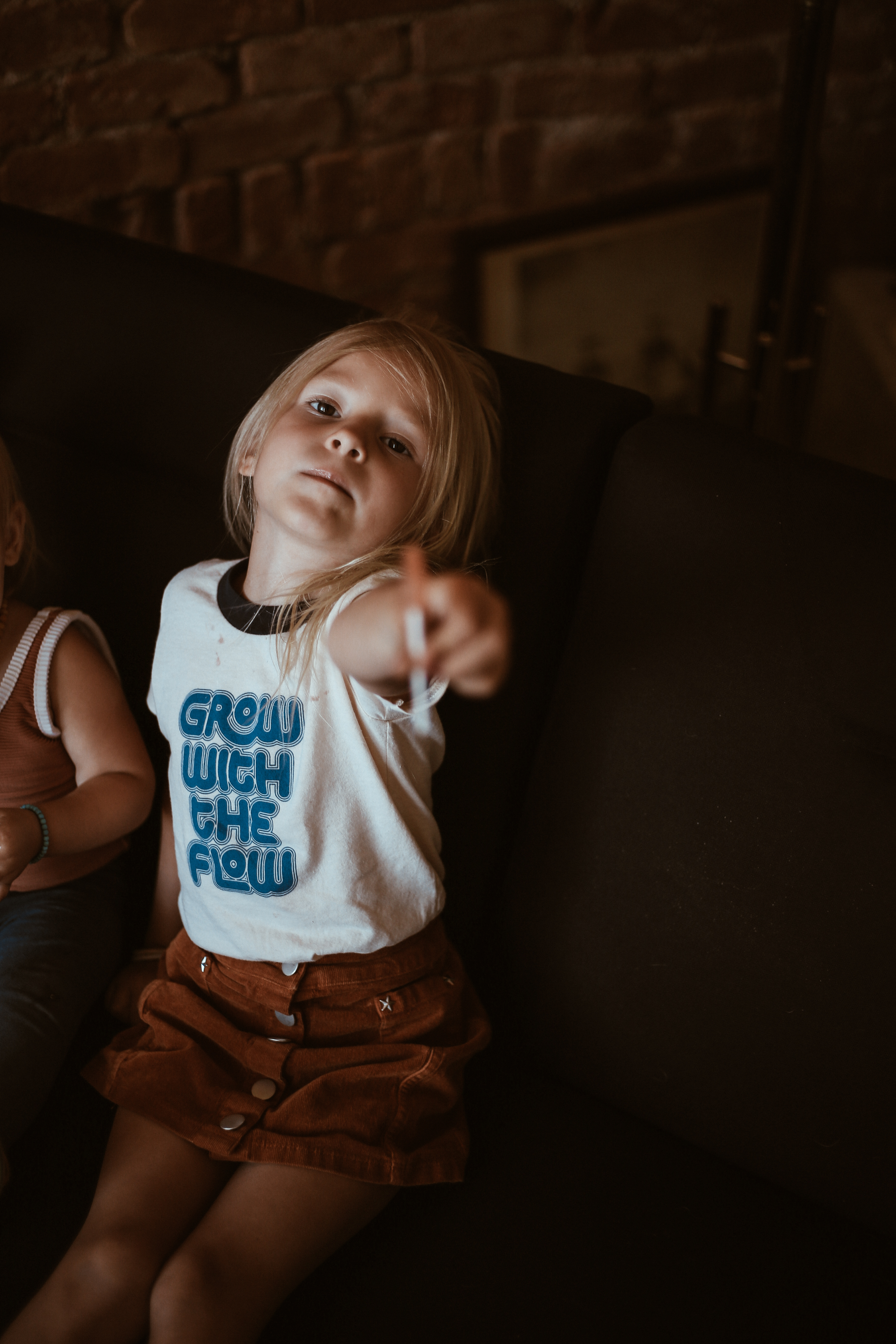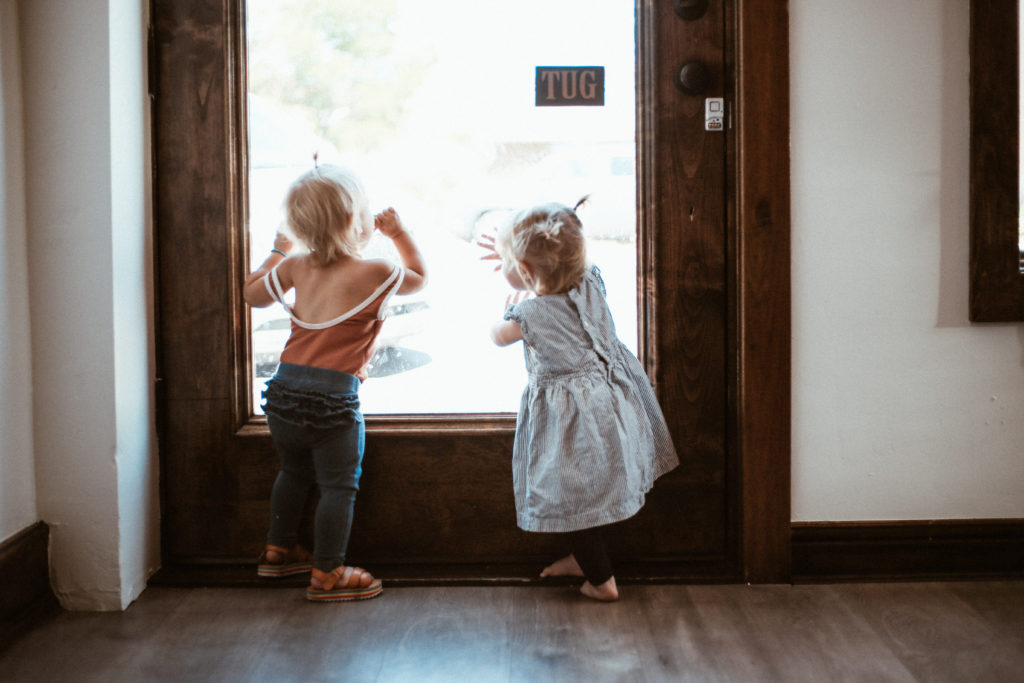 Little cuzzies looking out the window
 Sticky + messy + happy!
The weather as been amazing lately!!! And all we want to do is be OUTSIDE!
p.s My outfit is from Scout and Cloth
They were so nice to give me a try haha. Then it became a game with Losee babe and I ended up with a sticky face covered in sucker haha yuuuuuum.
Click here if you would like to try some of these Lolleez to help sooth your little loves throats.
Photo's shot at The Living Room Studio 
By my Sis Chantelle Fowlks
xoXox