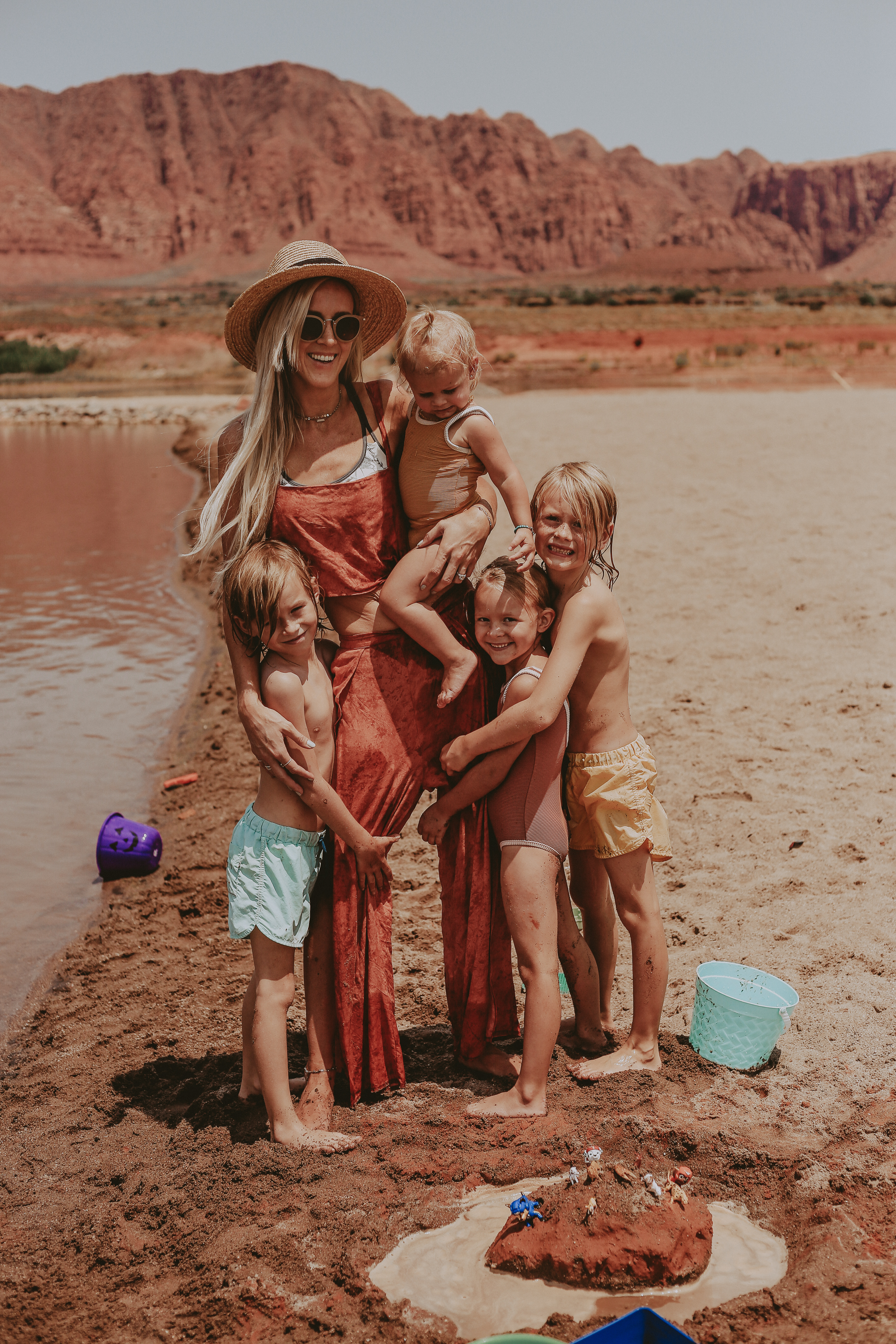 If I had to pinpoint my most favorite thing about Summer, it would have to been all the time we spend playing in the water! If it's the beach, pool, splash pad, river or Lake you can find us there! And with all the fun in the water also usually comes a whole lotta fun in the sun as well.  I'll admit, there has been a few times we forgot the sunscreen before leaving the house, but I've learned my lesson and since then have been keeping it in our pool bag in the car. So now it's always with us when we go out! and the first thing we do before we soak up all the outdoor fun. I've been loving this mineral sun screen by Tubby Todd, one of our favorite companies for a while now, and they just launched this new sunscreen! It's free from all the harsh chemicals that your typical grocery store sunscreen usually comes with giving this mama peace of mind of helping keep my babies heathy and protected.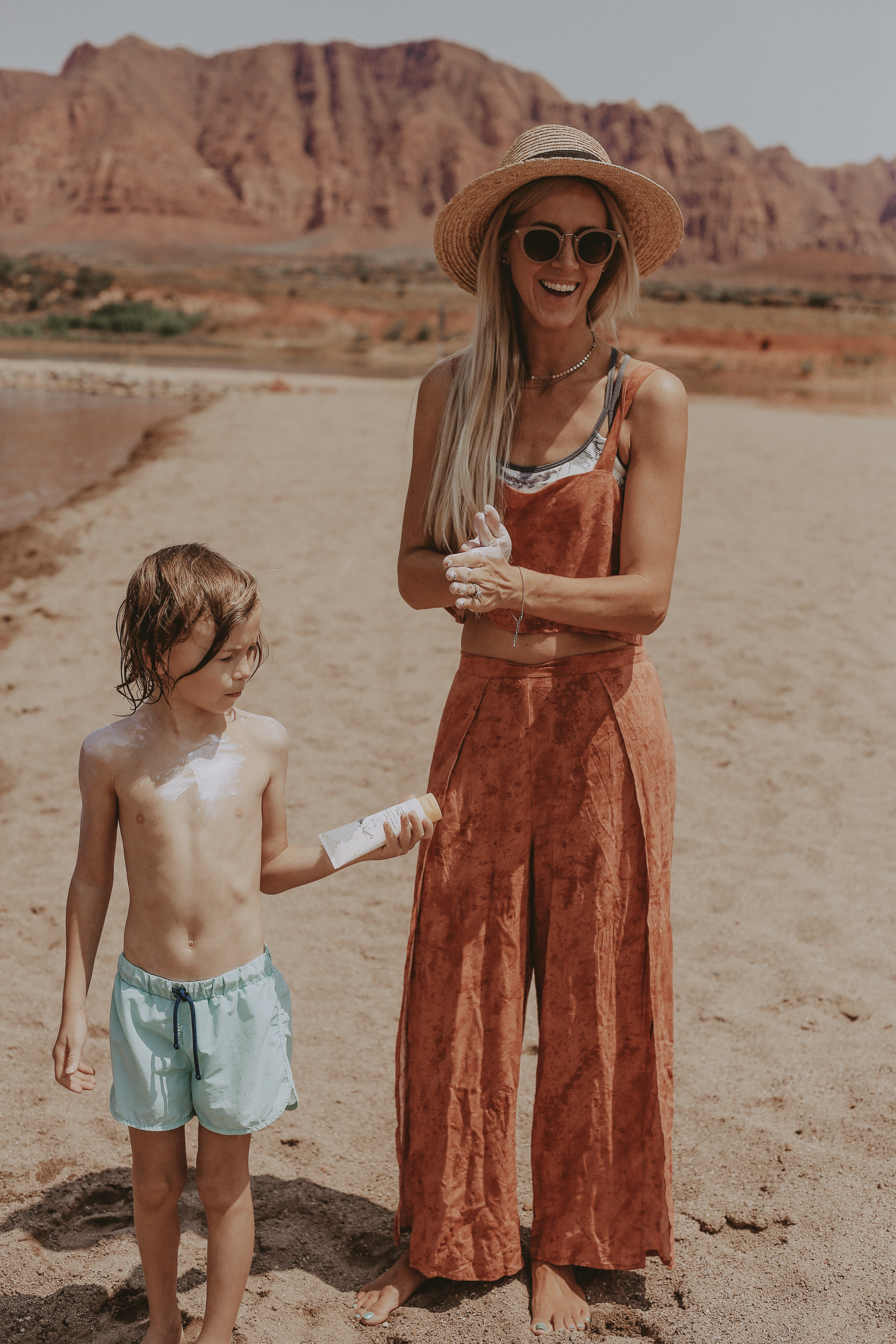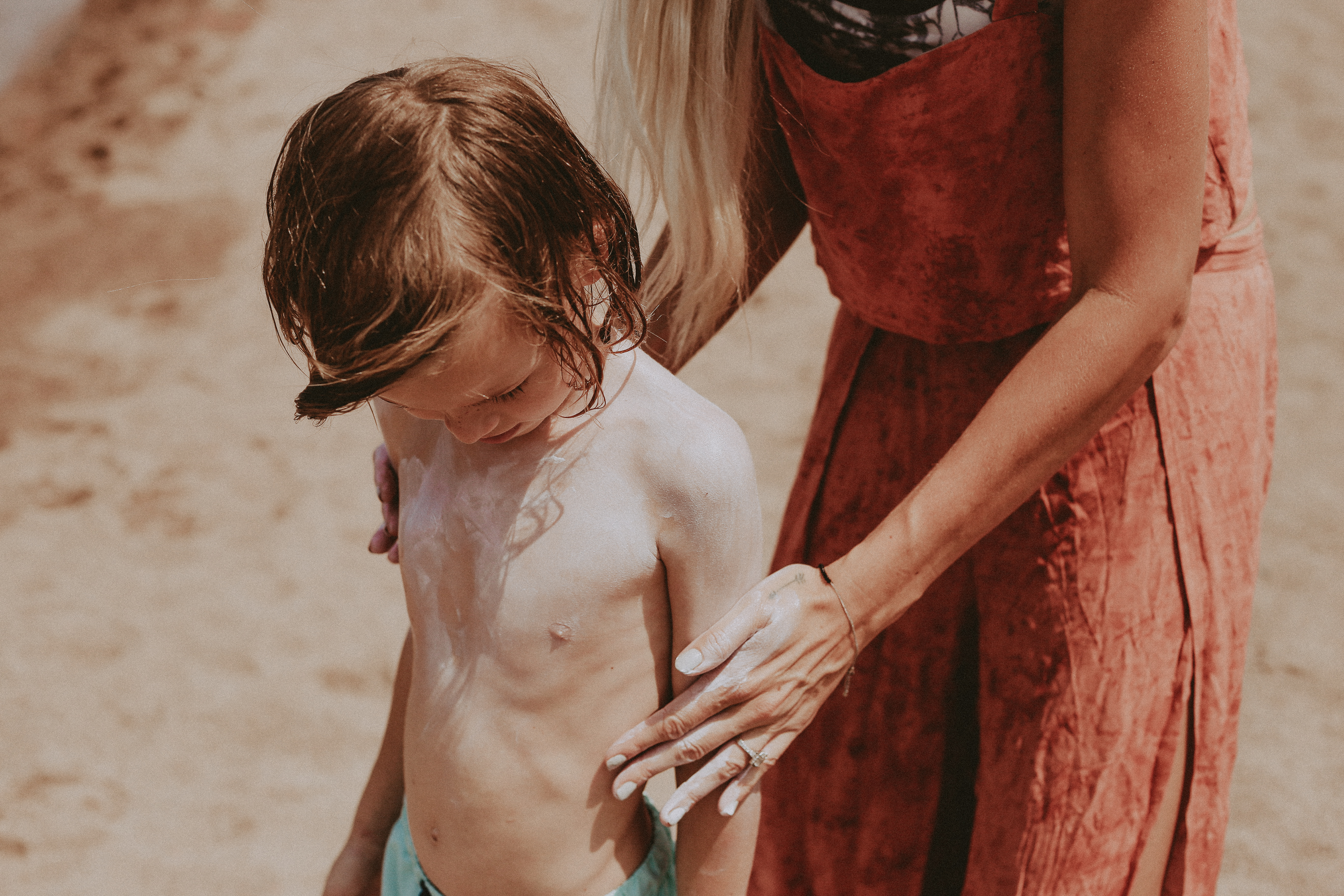 Just last weekend, My Sisters and I took the littles to a lake not too far from where we live. They had a blast playing in the sand, building, sandcastles and splashing around in the water. It was a HOT, HOT day so it was very helpful having a little bit of shade from this sun shelter we grabbed at the store before heading over. When we first set it up, we forgot to fill the bags with sand so when gust of wind came by, the whole tent swooped up right into the lake!!! haha It was pretty crazy! We ran after it and filled the bags with sand so that it wouldn't blow away again. The littles all thought it was pretty dang funny.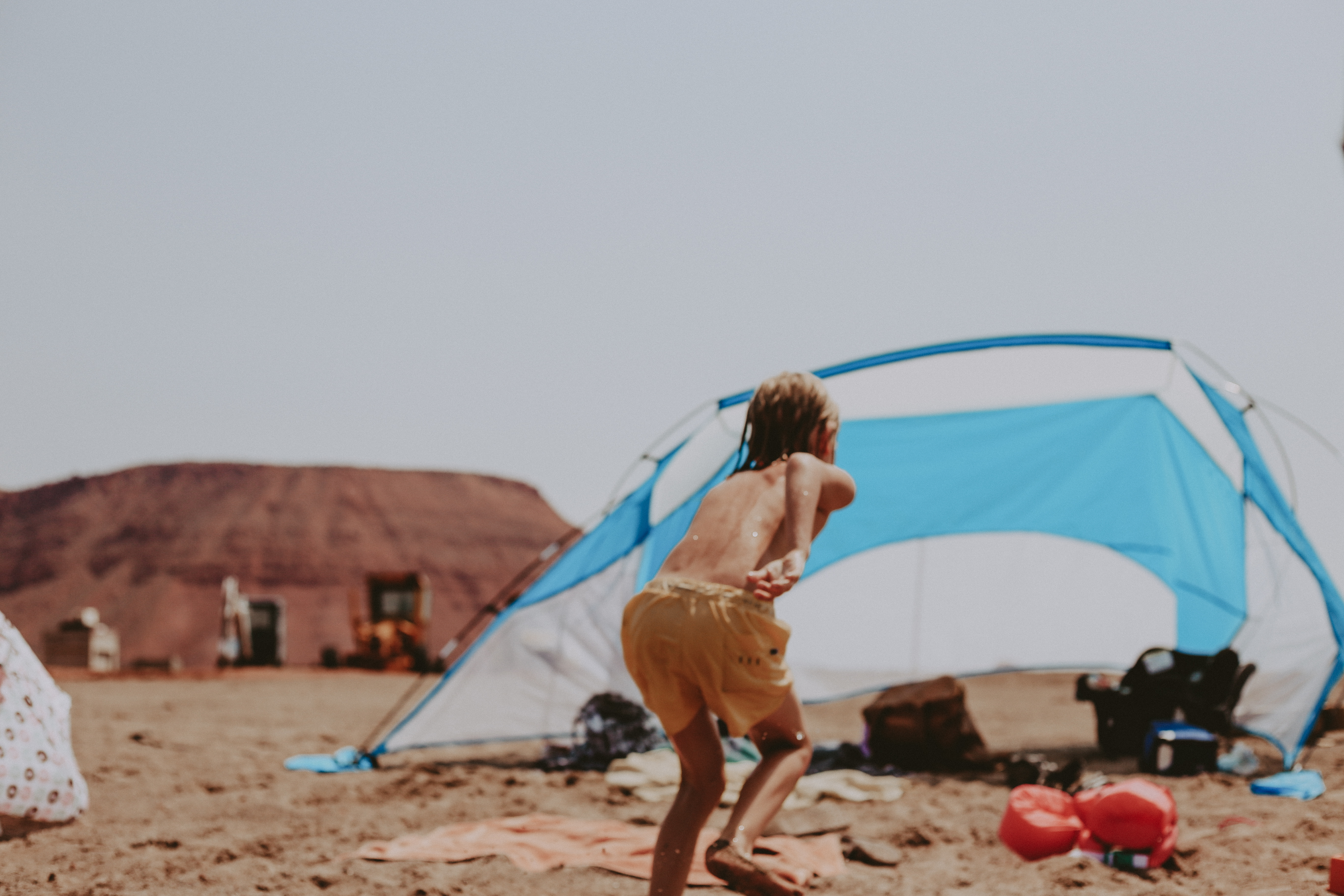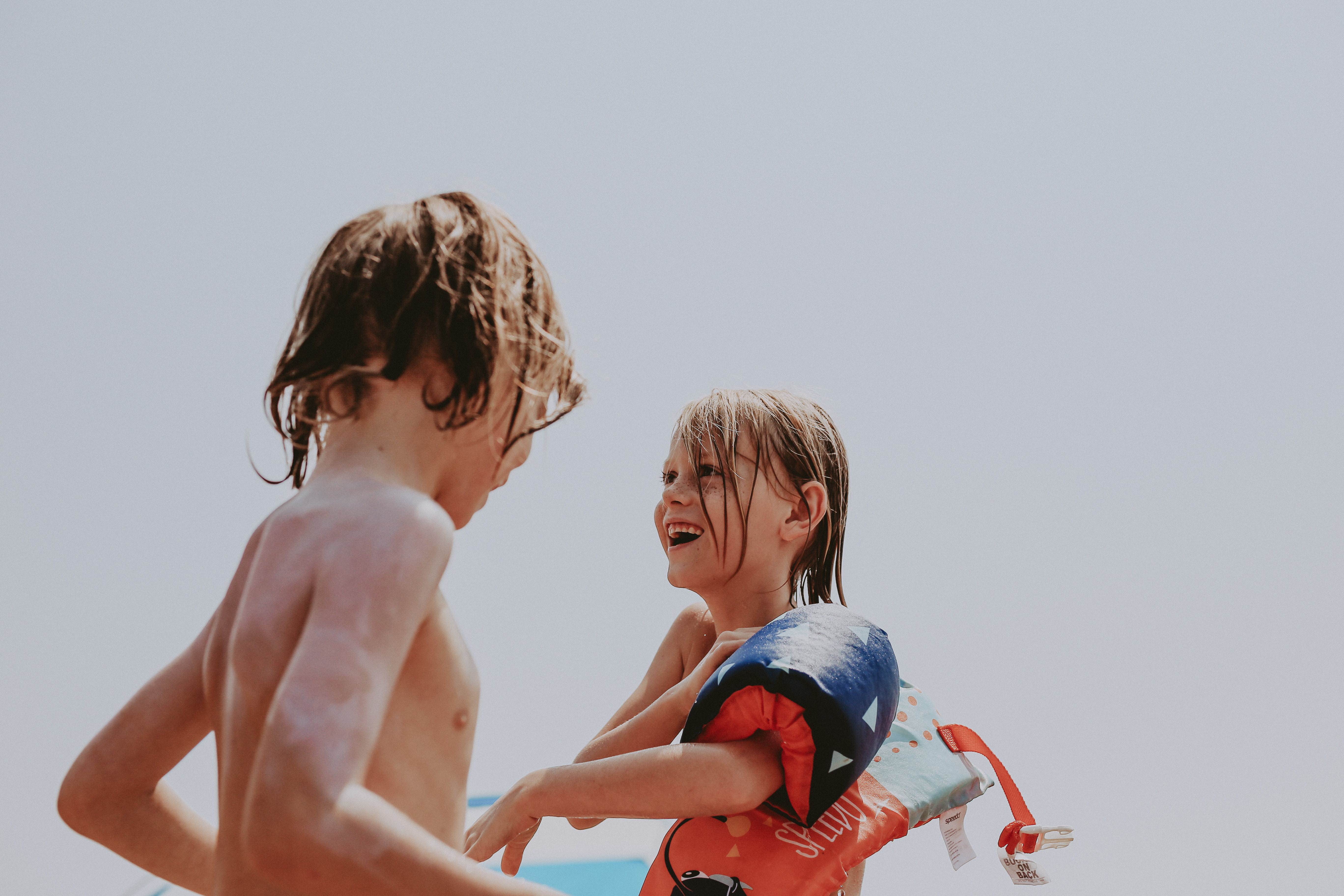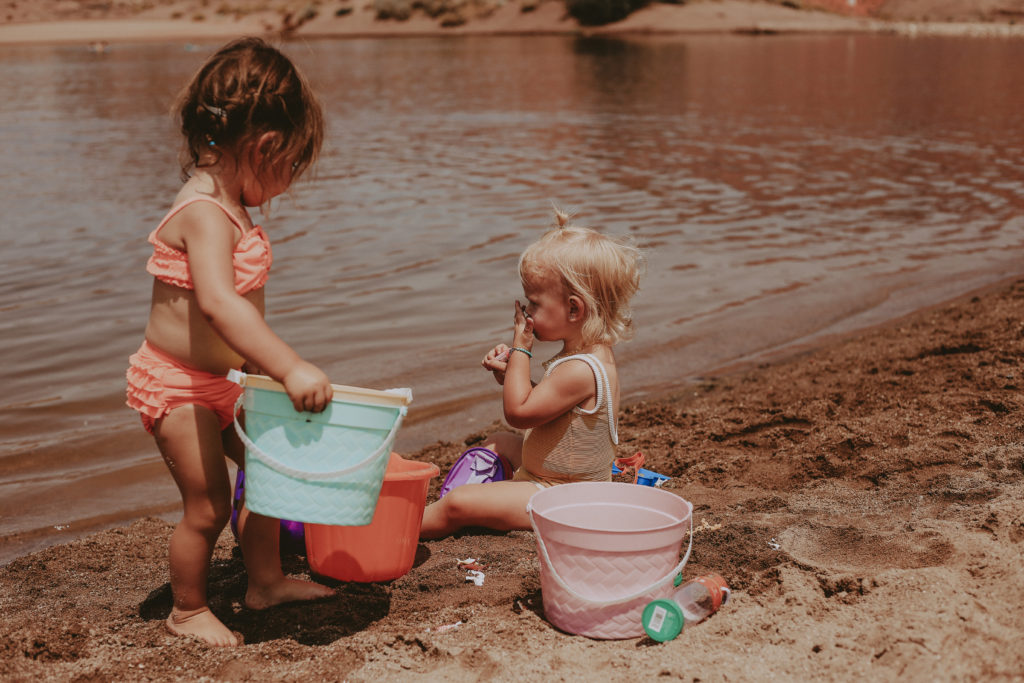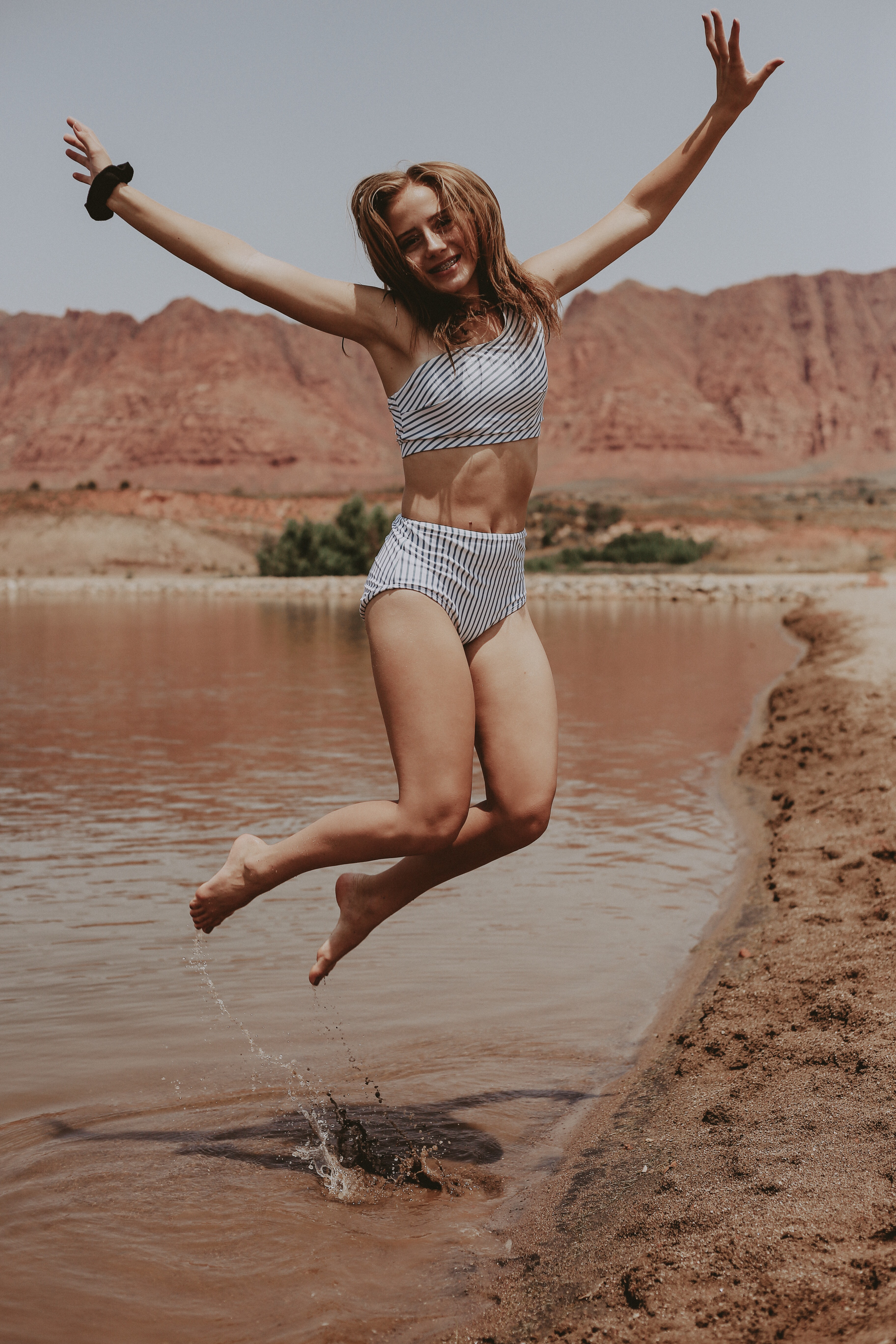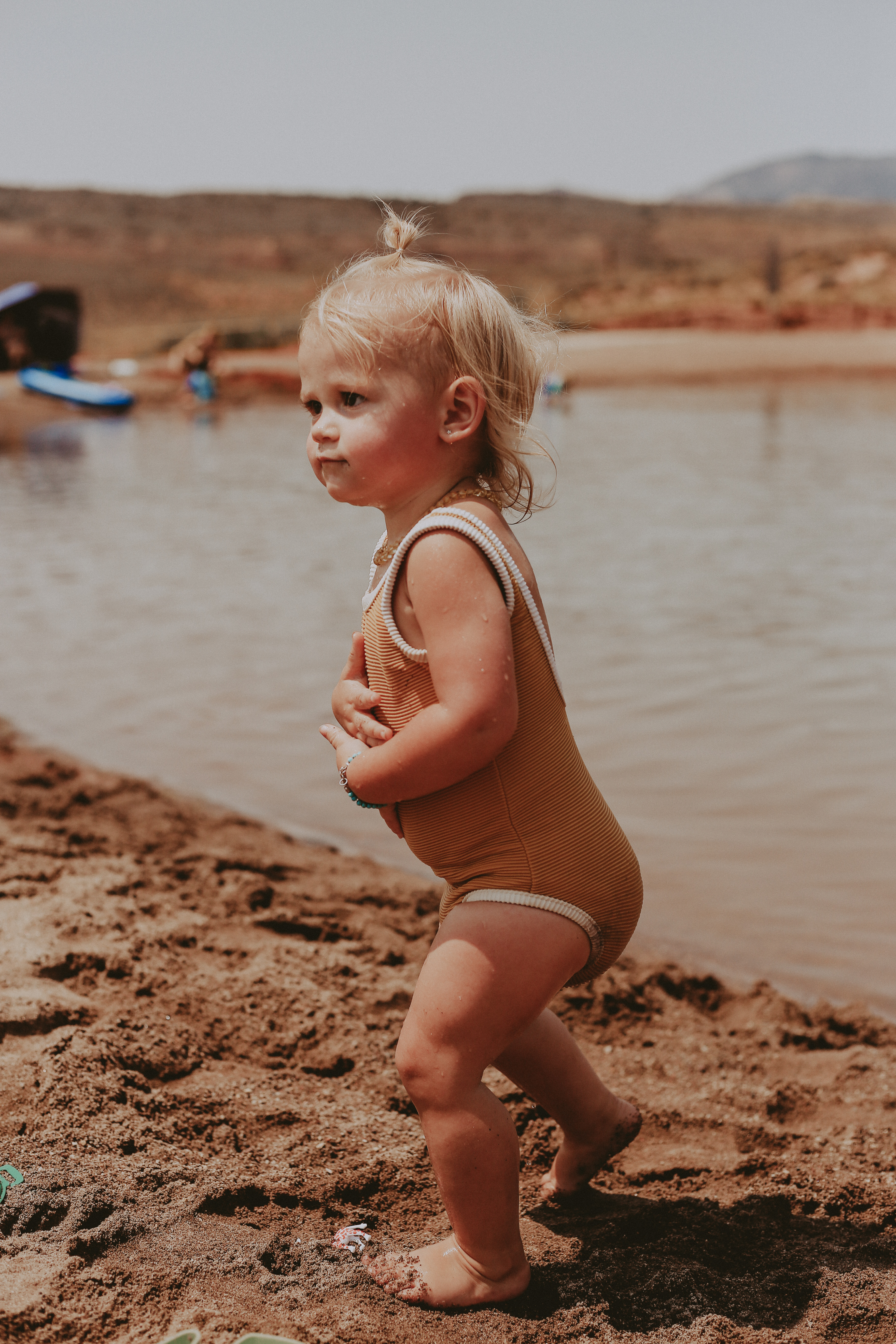 Losee Mae!!! I forgot to put a swim diaper on her right when we got there, hence the big booty diaper.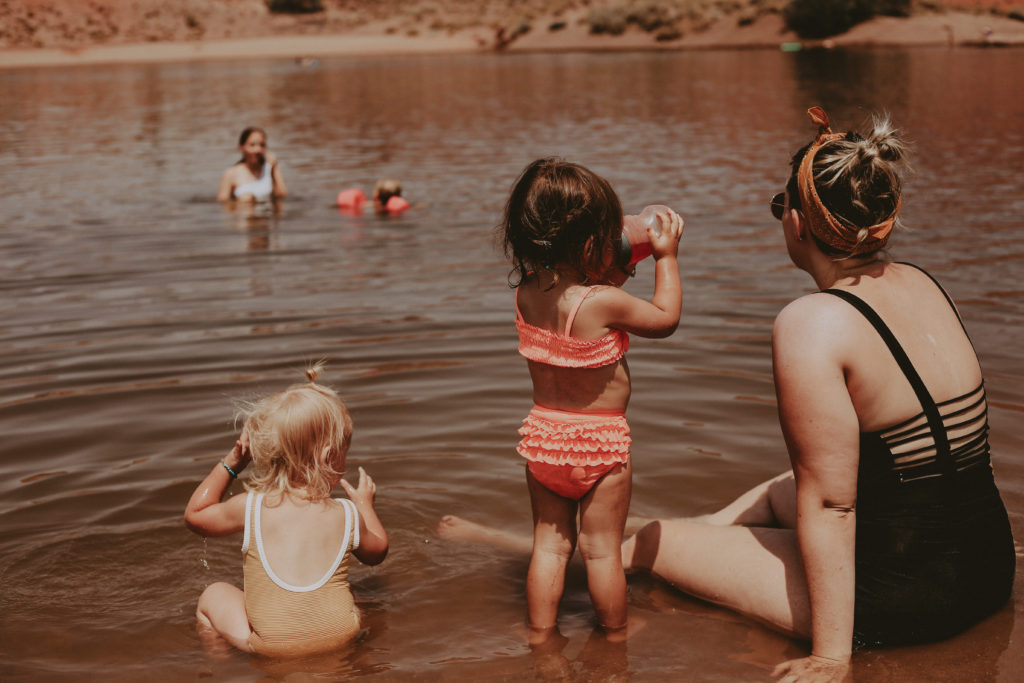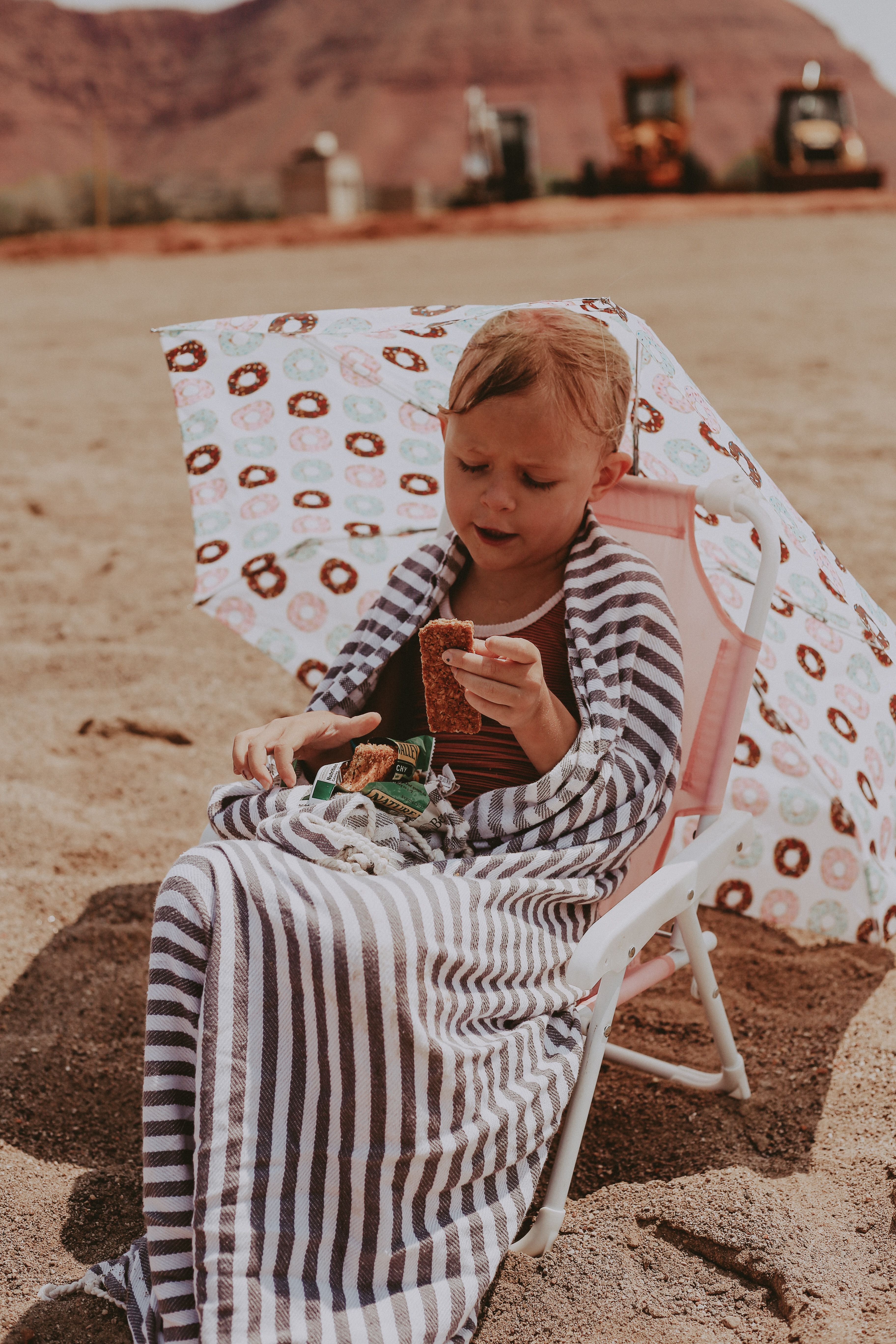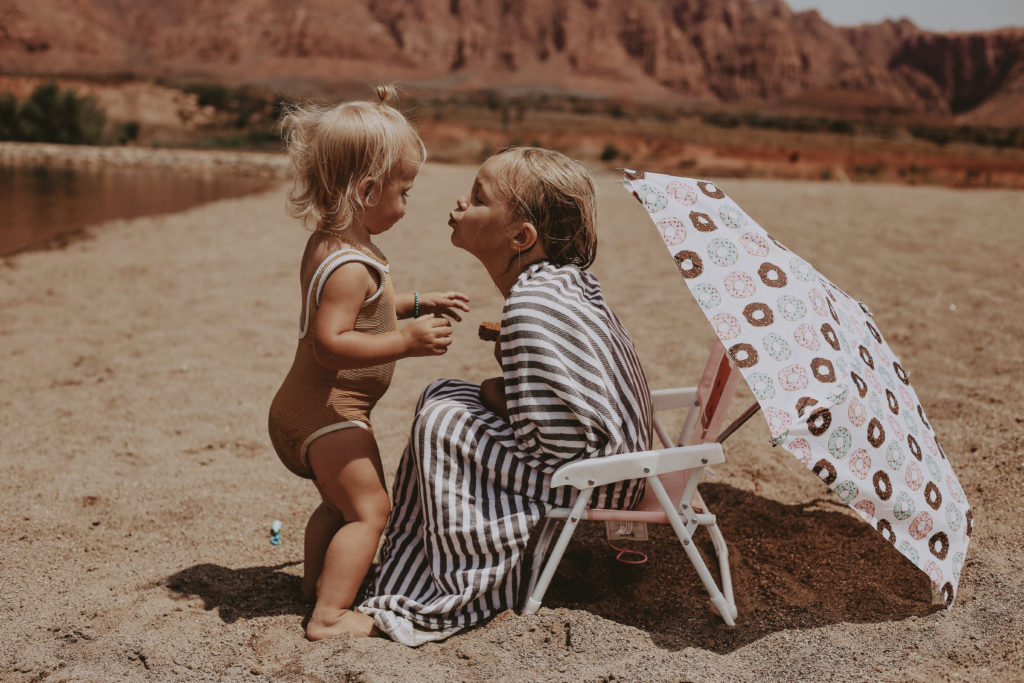 Gibby was wanting a kiss from lo but all she was wanting was her snack she was trying to hide haha. #sisters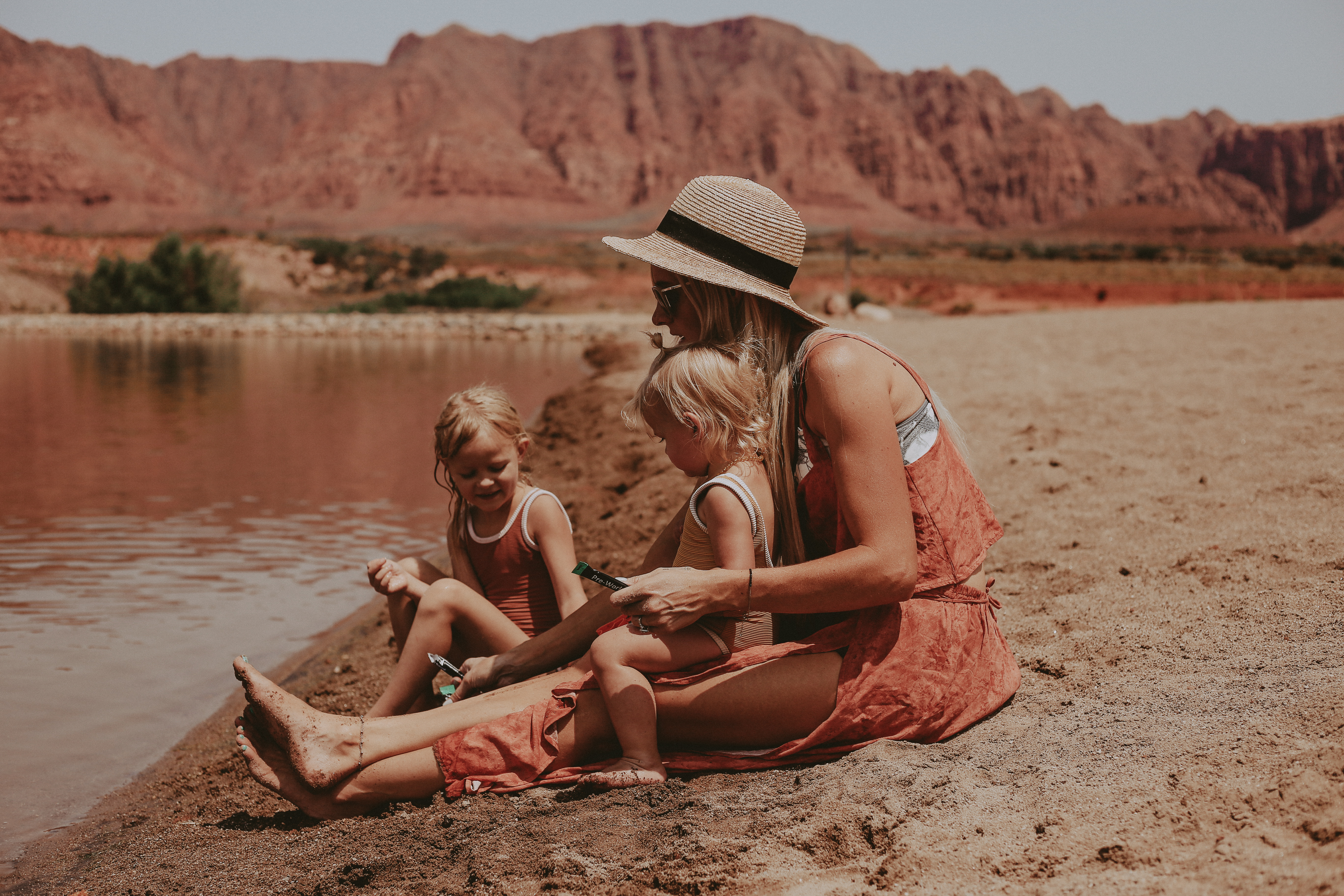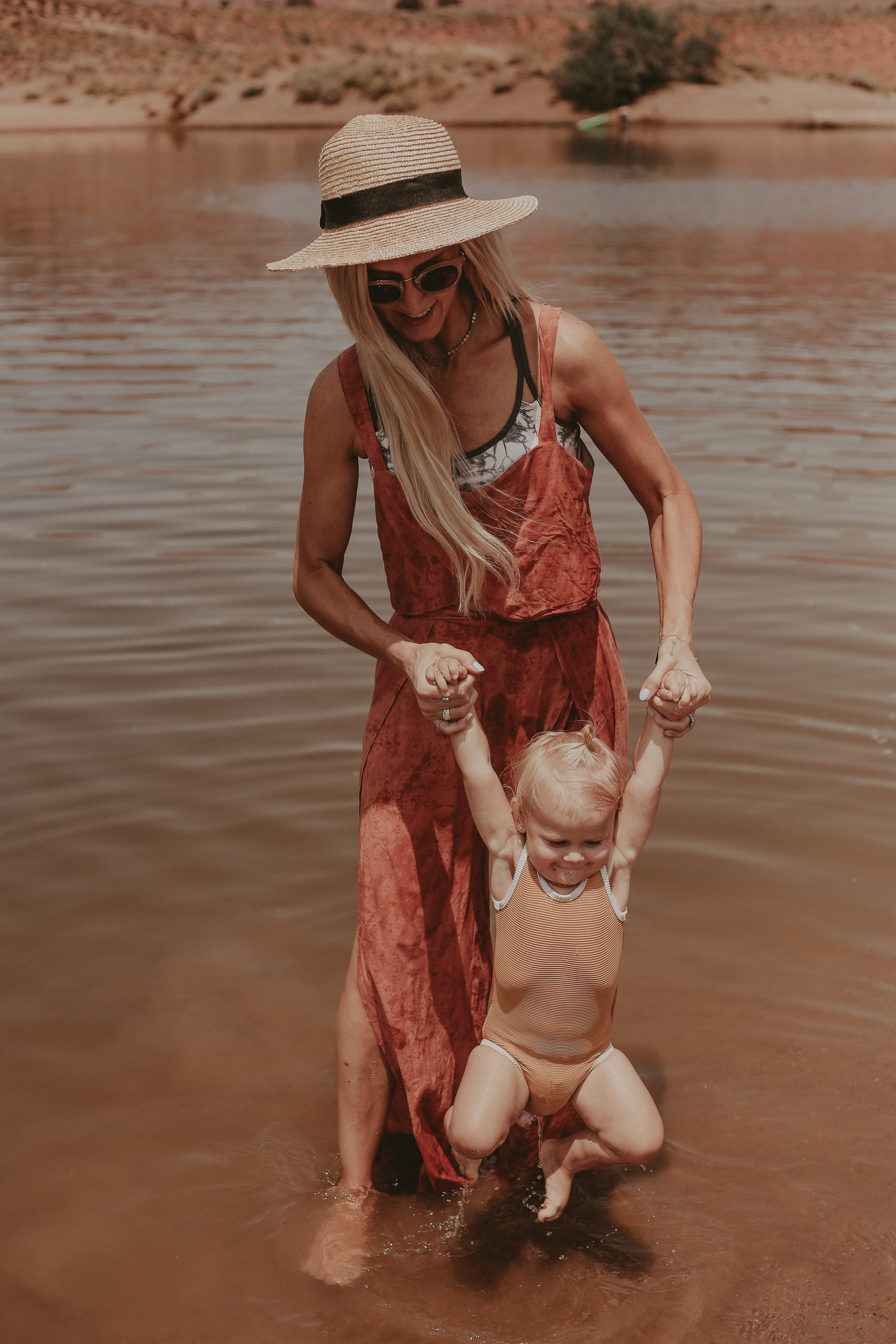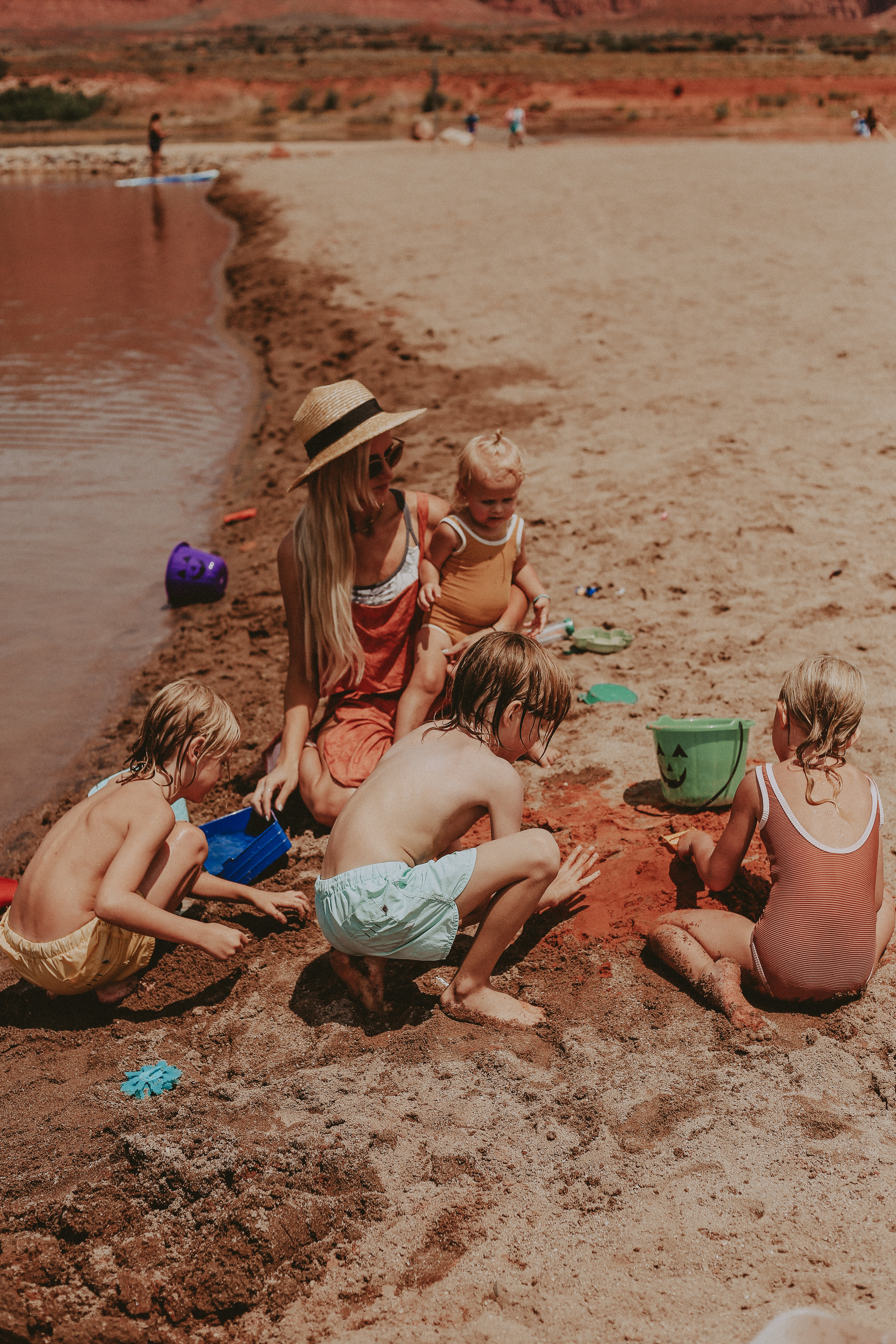 We brought all our Halloween and Easter buckets to the lake with us. So glad I thought to grab them last minute! They make for the perfect sand buckets.
Shop this post // Nixon's Swim shorts // Jovi's Swim Shorts // Mineral sunscreen //sunglasses (on sale!) // hat // Sun shelter // My outfit is an old one from Scout and Cloth// donut umbrella (similar) // Puddle jumper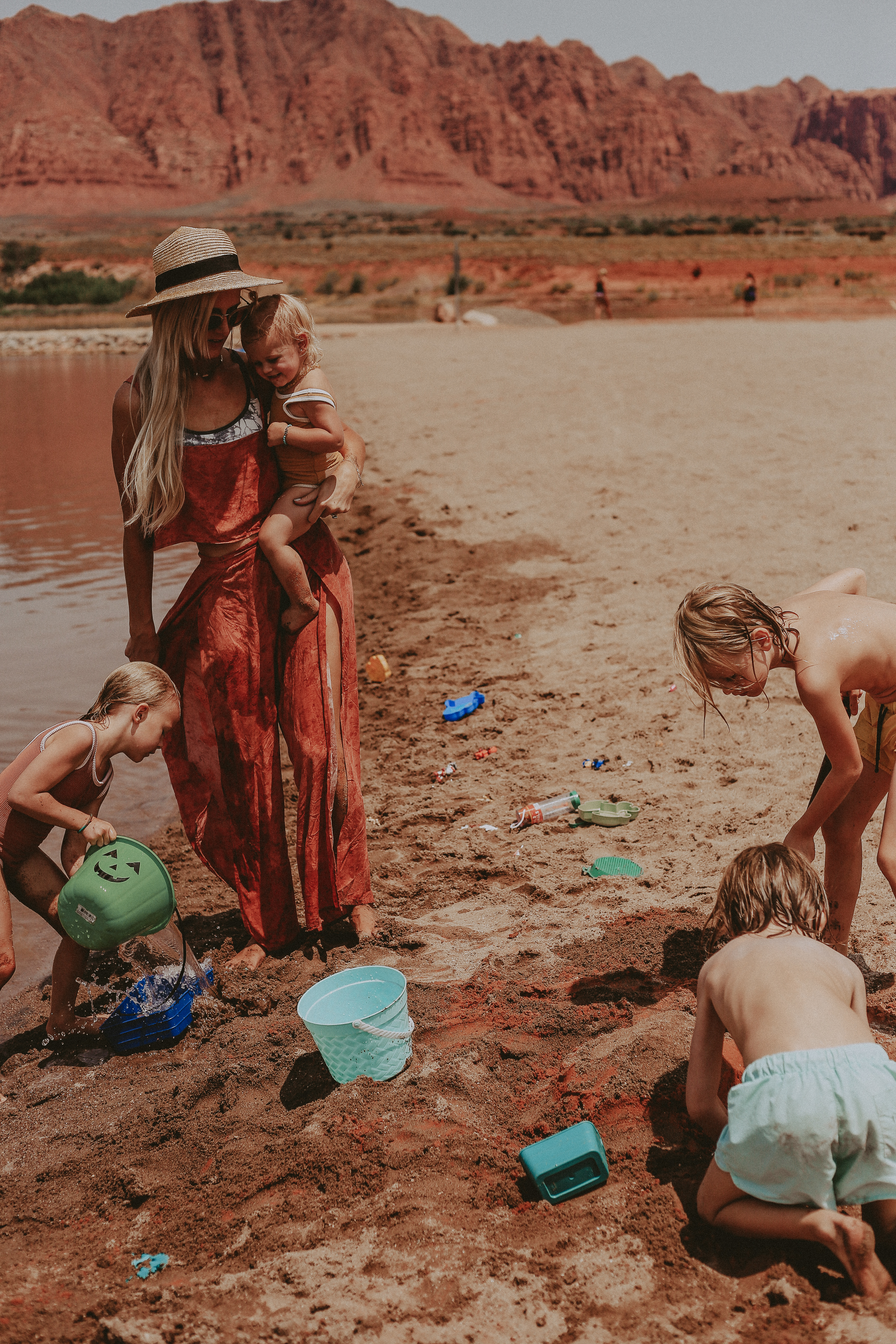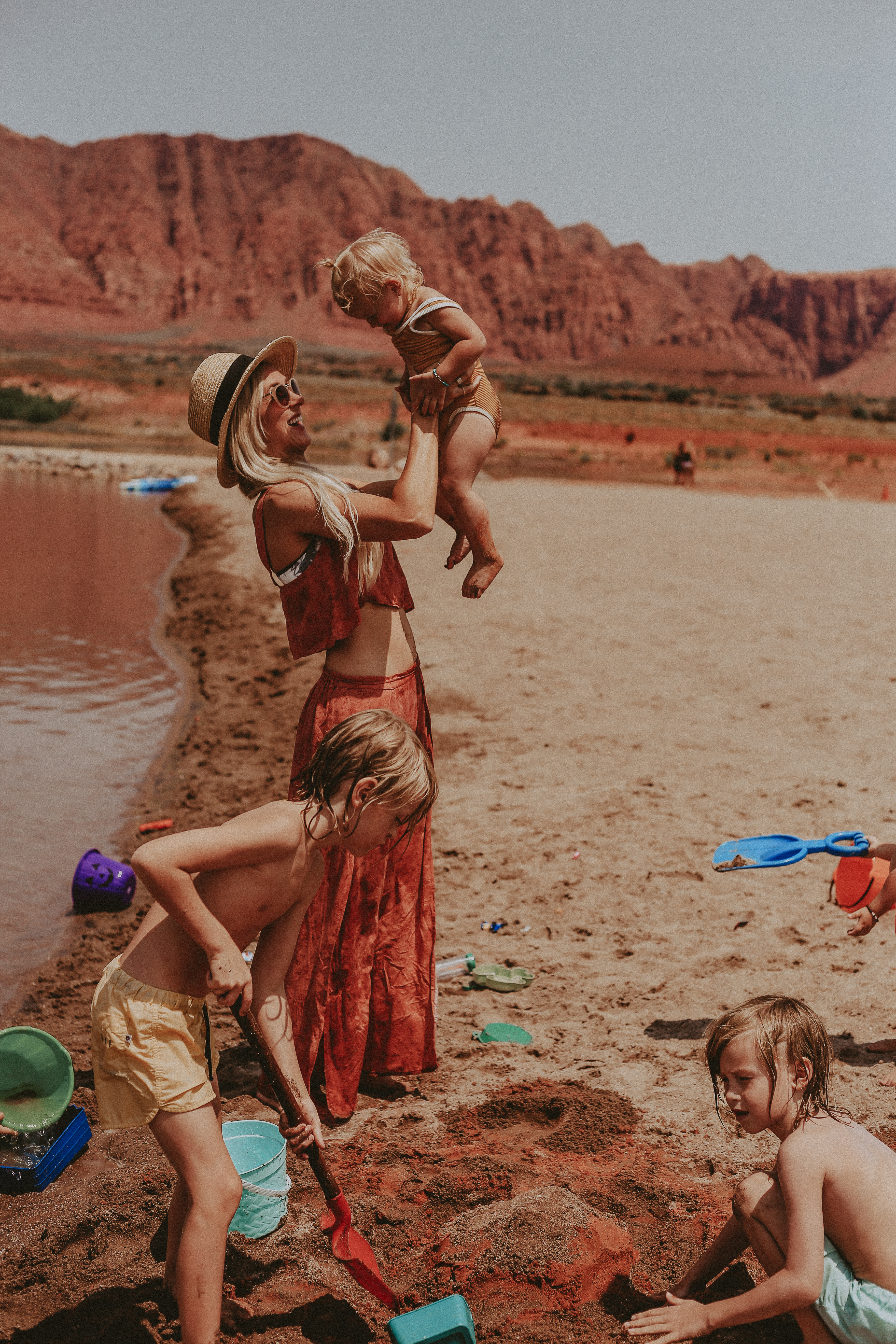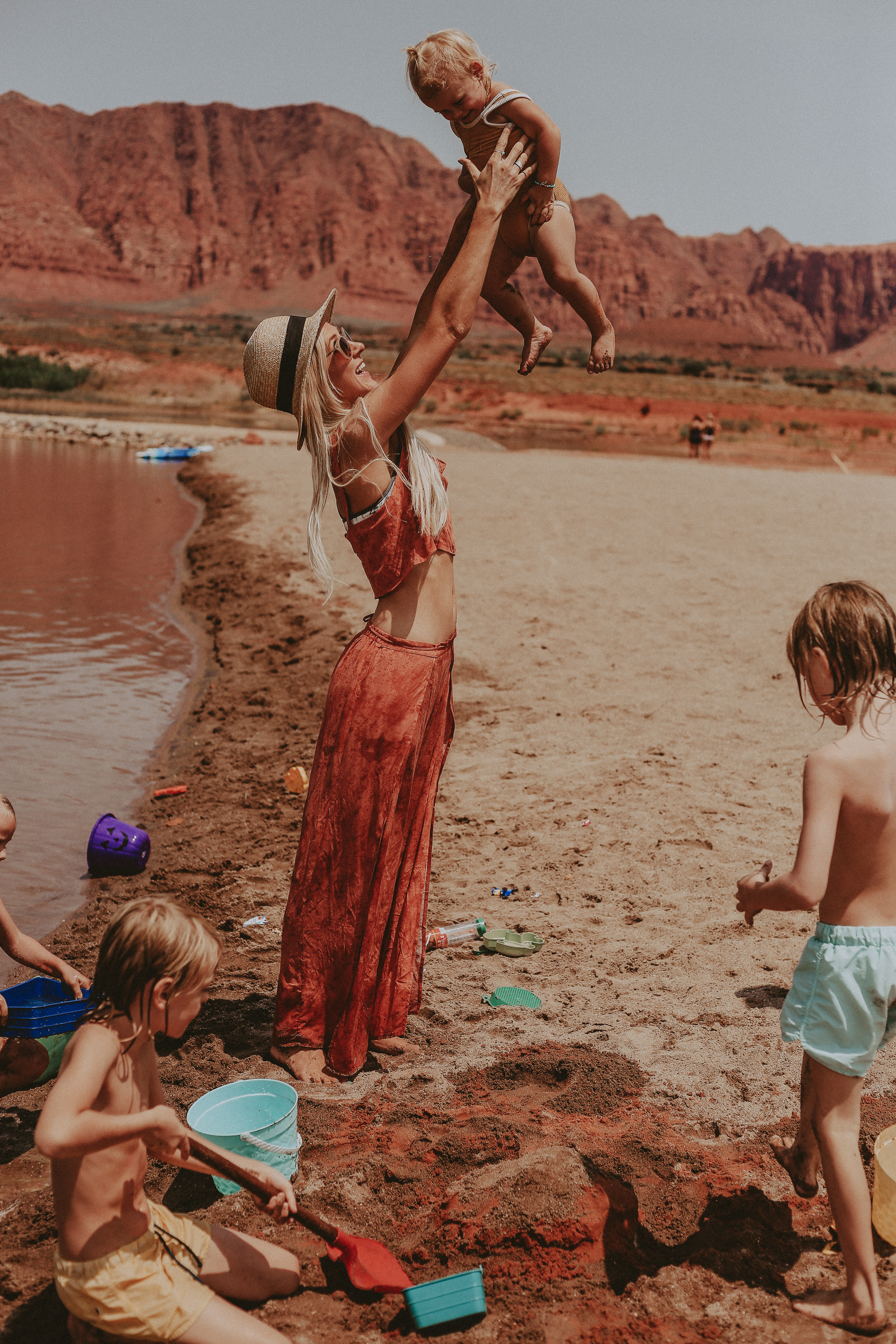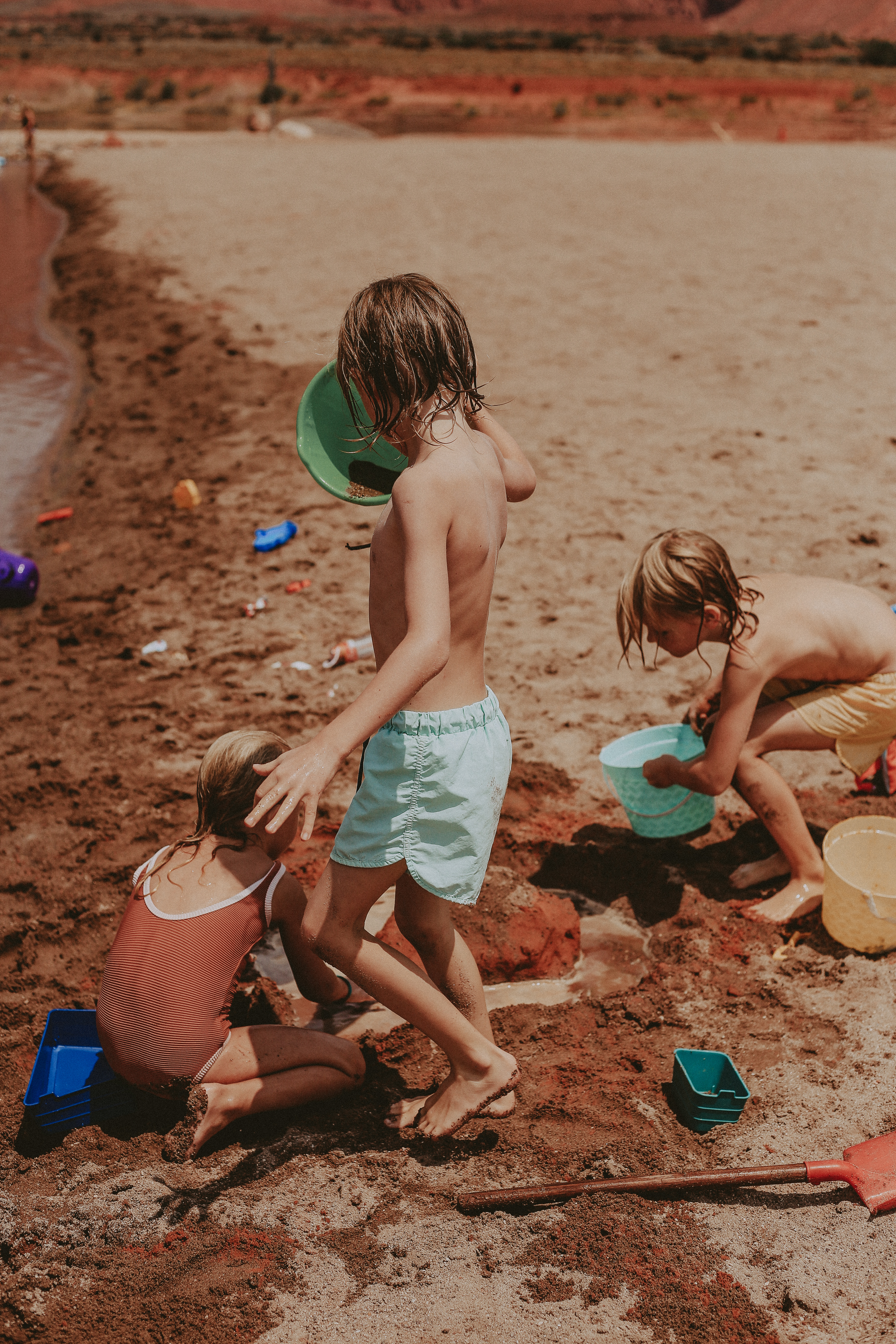 This is definitely their happy place. Sand mixed with water.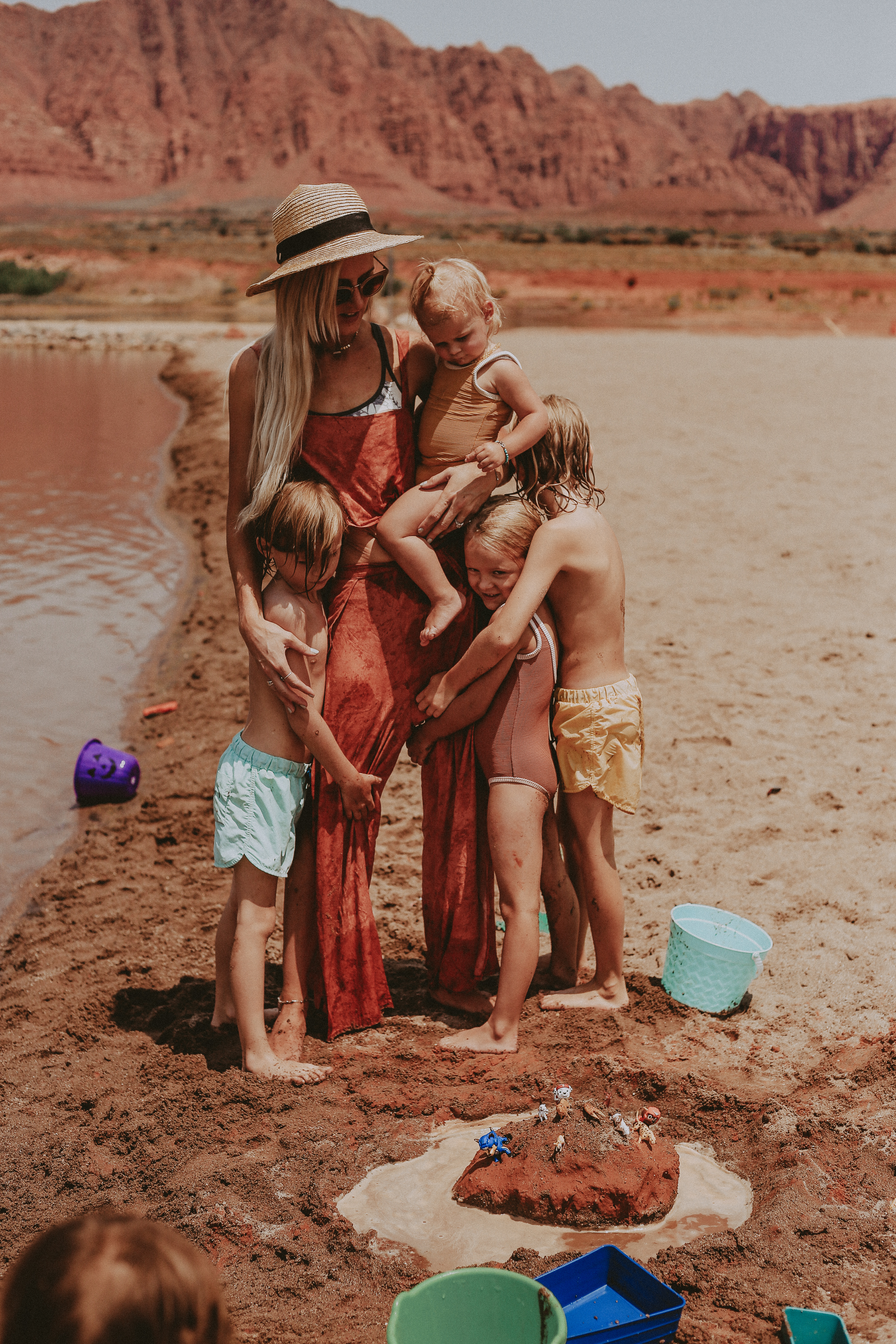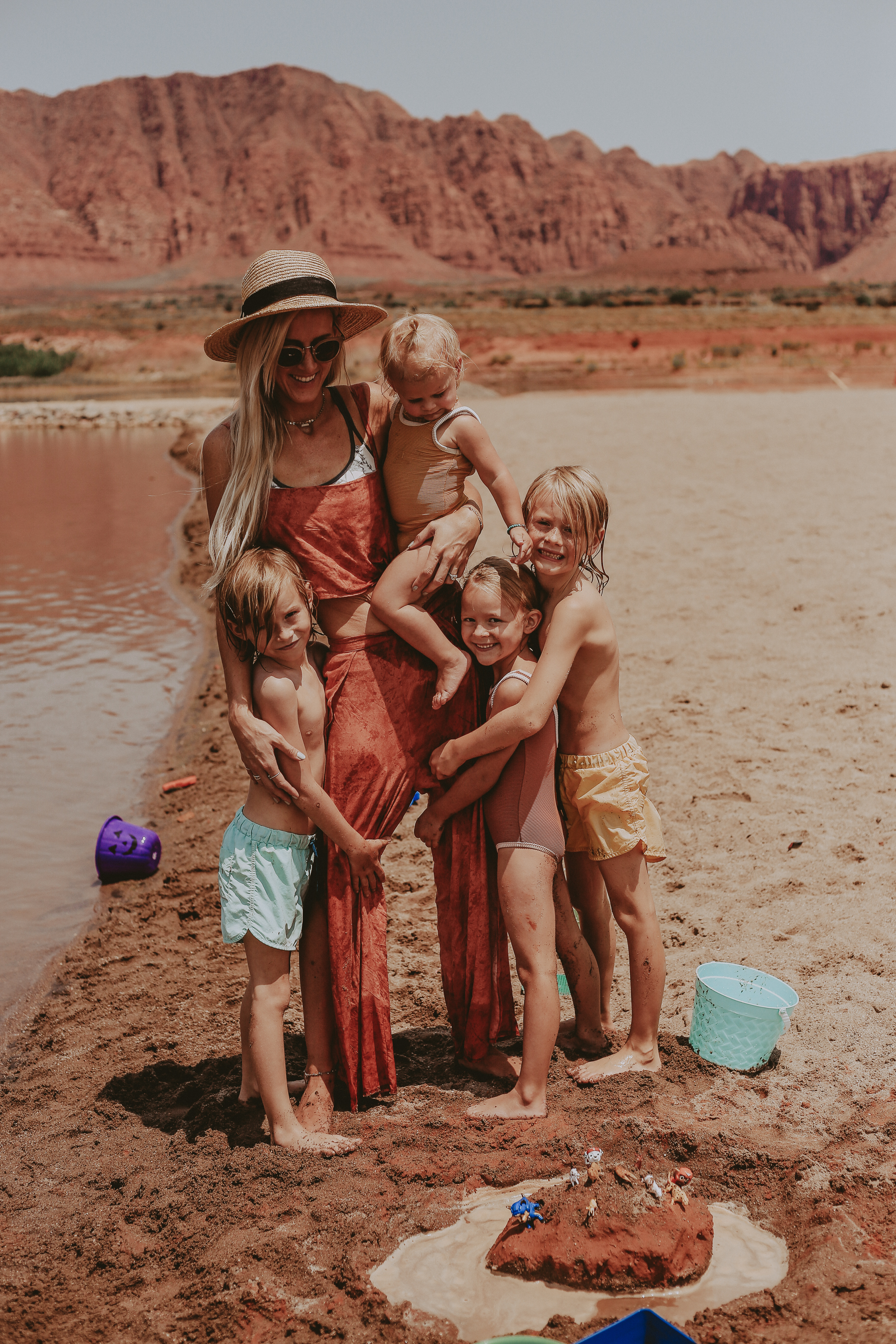 Oh man, I love these littles of mine so dang much!!! Counting my blessing everyday that they are all mine. <3<3<3
xoXox
Shop this post // Nixon's Swim shorts // Jovi's Swim Shorts // Mineral sunscreen //sunglasses (on sale!) // hat // Sun shelter // My outfit is an old one from Scout and Cloth// donut umbrella (similar) // Puddle jumper