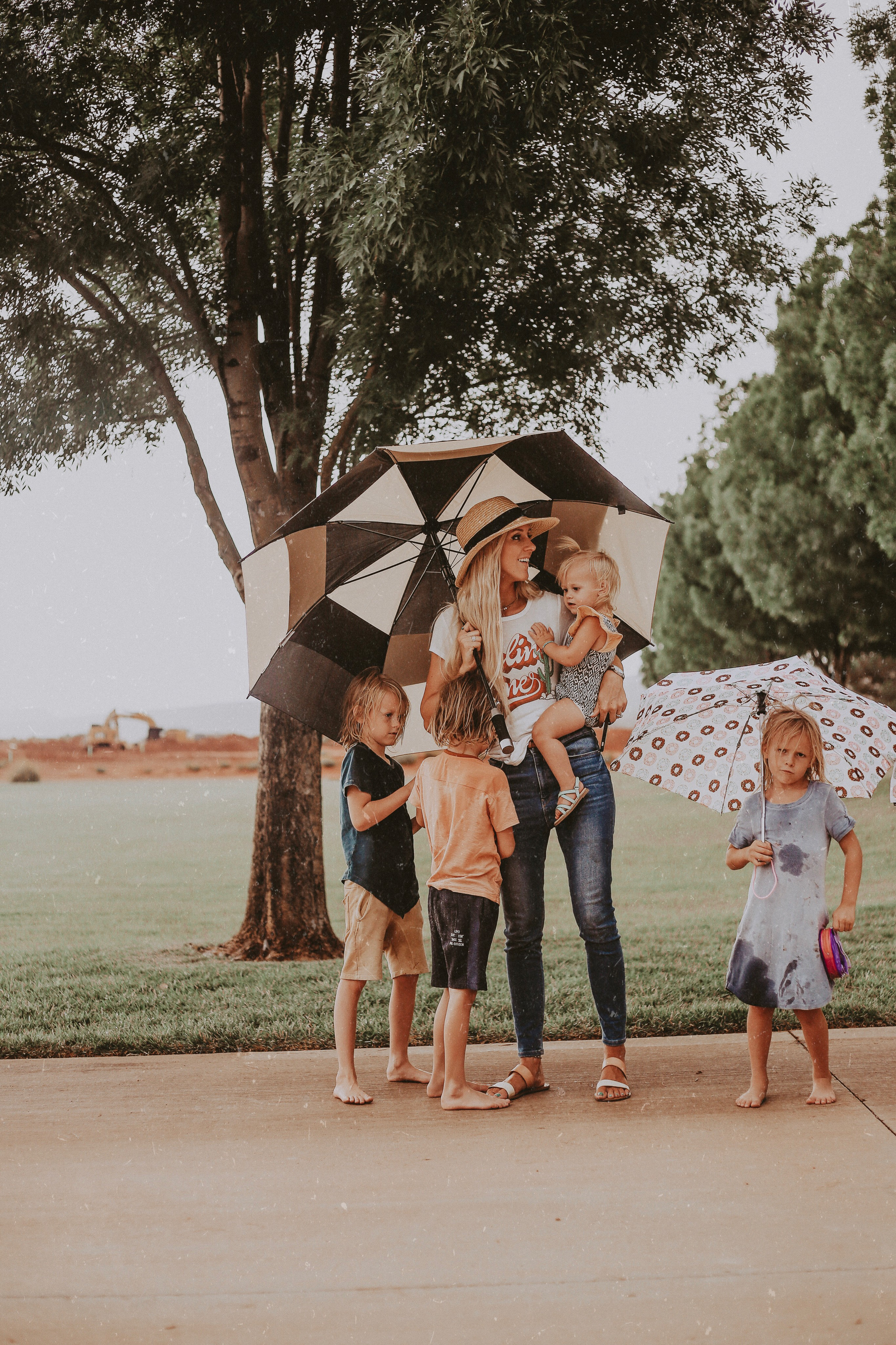 Isn't it so interesting how certain moments in life seem to stand out more than others? Mine always seem to have something to do with the rain. The smell, the feel the sound of the raindrops hitting the pavement followed by strikes of lightening and thunder, I.love.it.all!!  Just the other week, the little loves and I were out heading to the lake. I had been wanting to go for a while so I thought why not make today the day. I loaded everyone up, packed extra snacks and drinks, then headed out. It's about a 25 minute drive from our house so we jammed out to some tunes along the way. As we were getting closer to the lake, the clouds seemed to be getting darker and darker and the wind was starting to pick up right as we started noticing little rain drops on our windshield. We were about to turn around when we passed by a park we had been to just a week before that the kiddos recognized. So I decided what the heck lets stop here for a bit and maybe wait out the rain. We ended up getting dumped on!! And when I say dumped on I mean one of the craziest rainstorms I've ever seen in our little Desert town.  We NEVER get rain like that so once it died down a little bit, we decided to go out and play in it and see who could make the biggest splash in the puddles.  It was a blast! One of those moments that almost seem too good to be true. Everyone had the biggest smile on their faces, no one was complaining or wining or crying and nothingelse in the world mattered just that very moment we were creating playing in the rain together.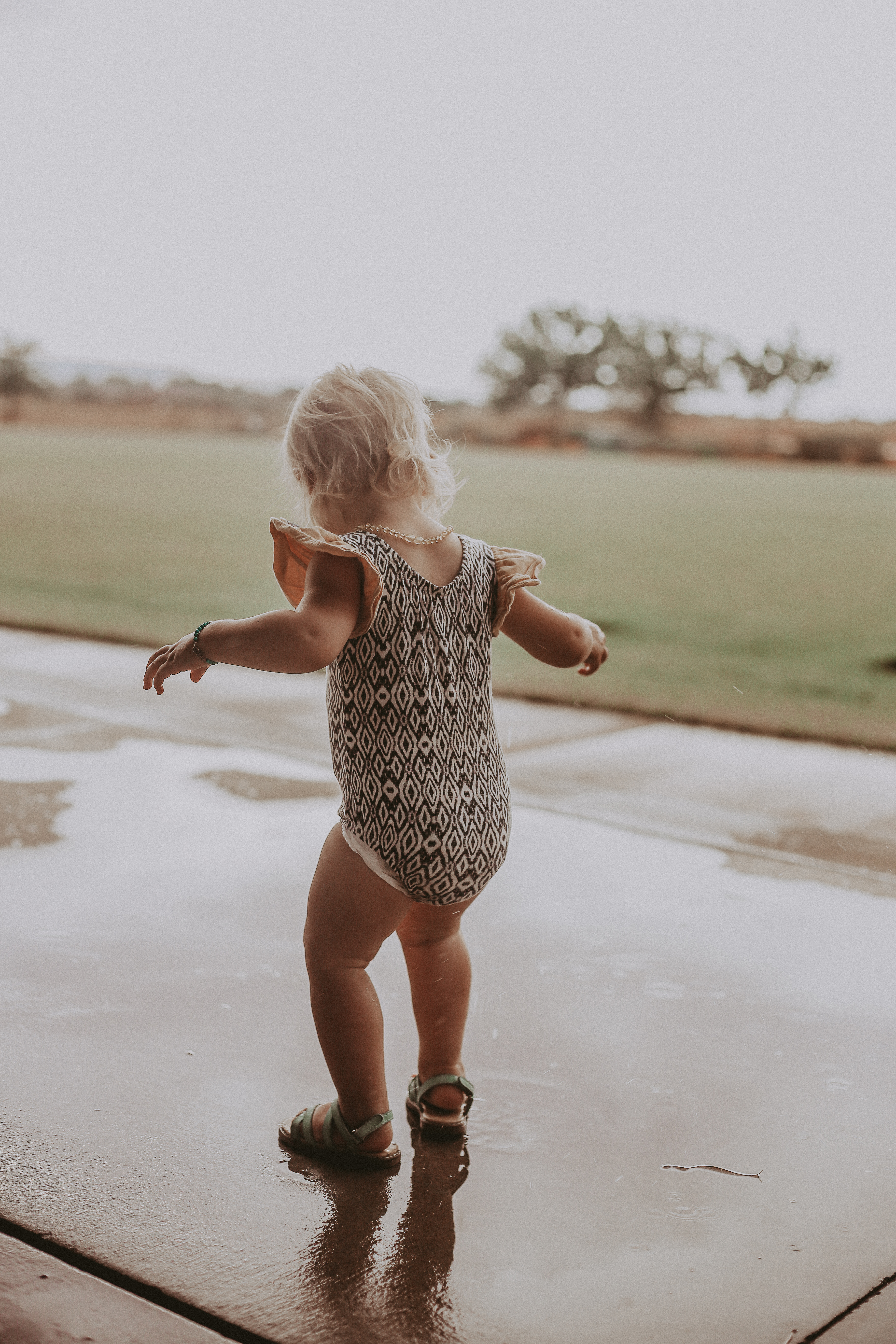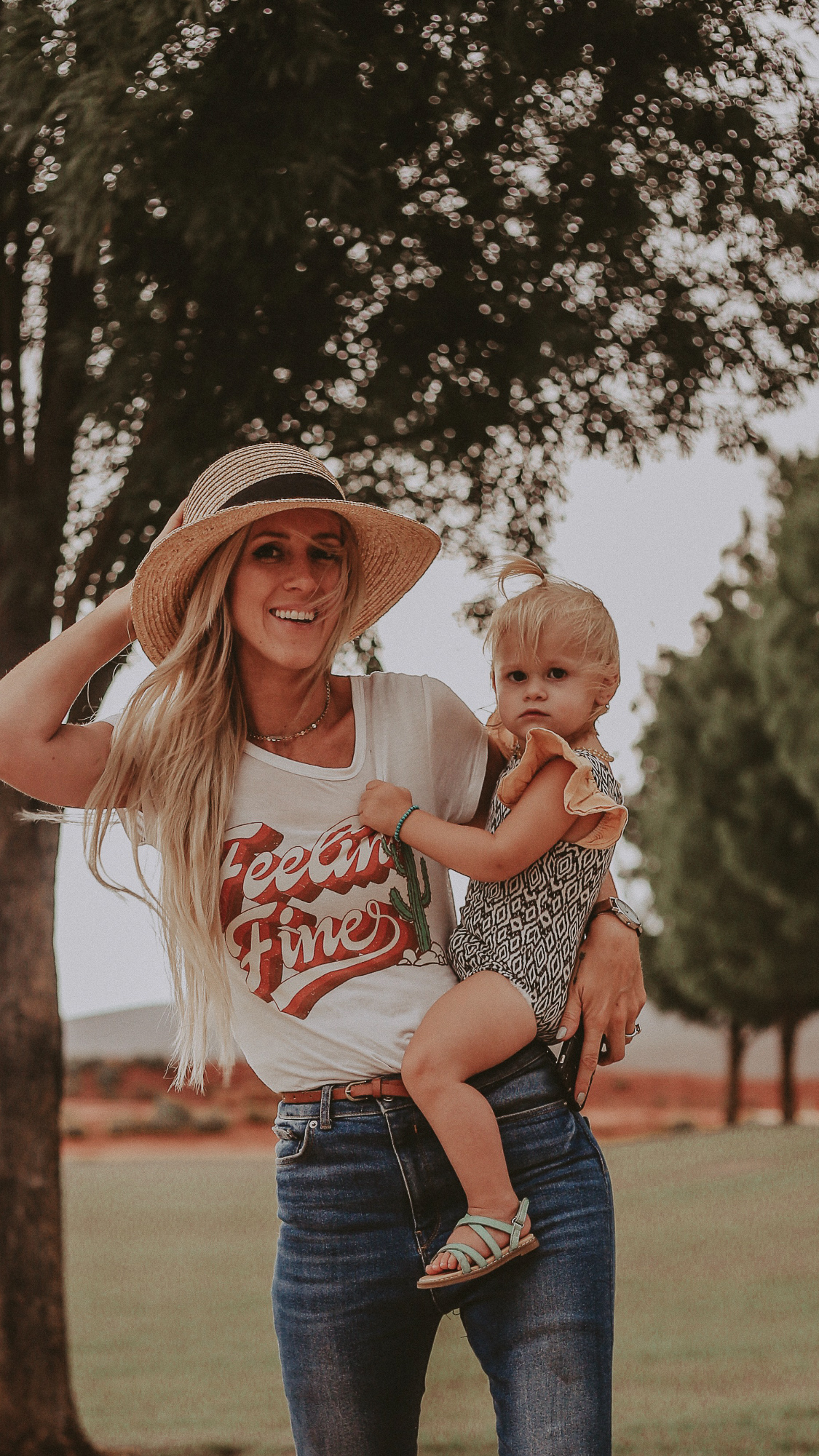 After a few minutes of playing in the rain, the shoes came off and the snacks came out, So glad I had thought to grab these protein shakes last minute! Even Losee babe was a fan.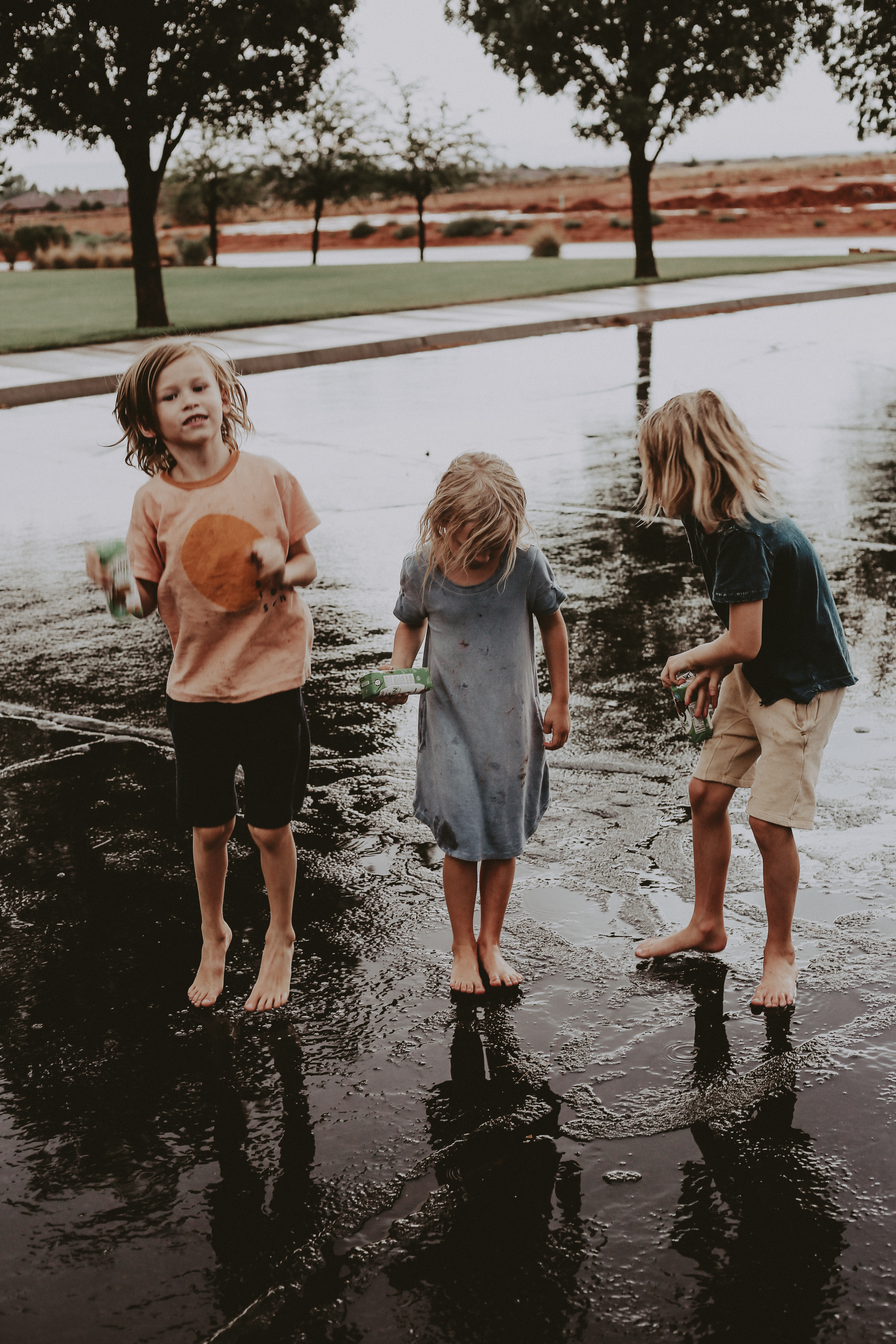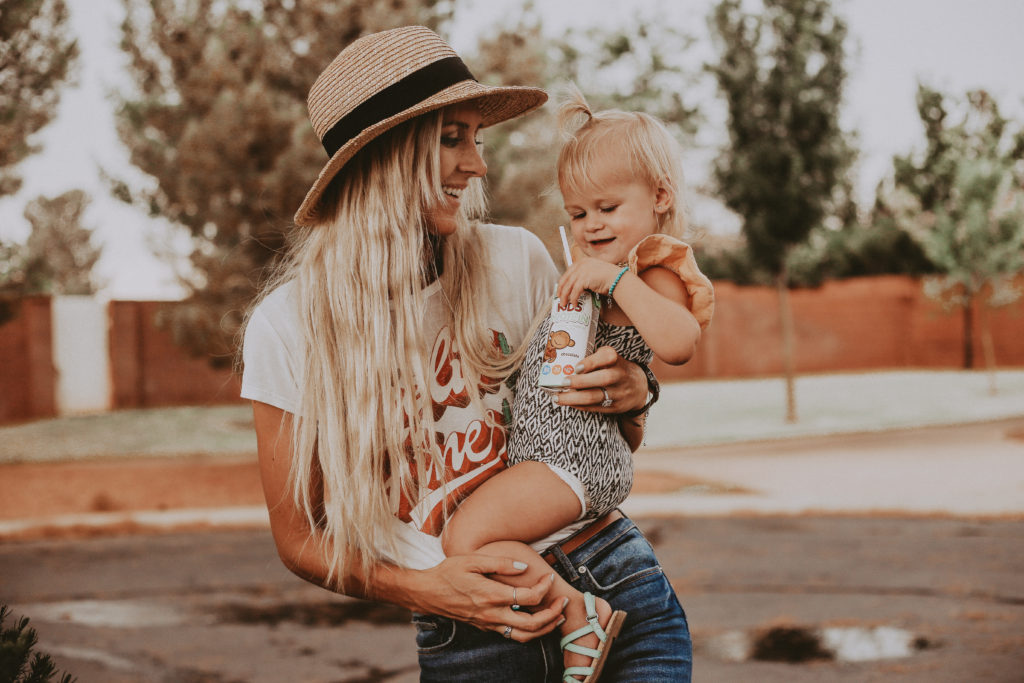 Did you know that other nutrition shakes for kids contain artificial ingredients and GMO's??Orgain's kids protein have organic protein, fruits & veggies, and a taste kids love!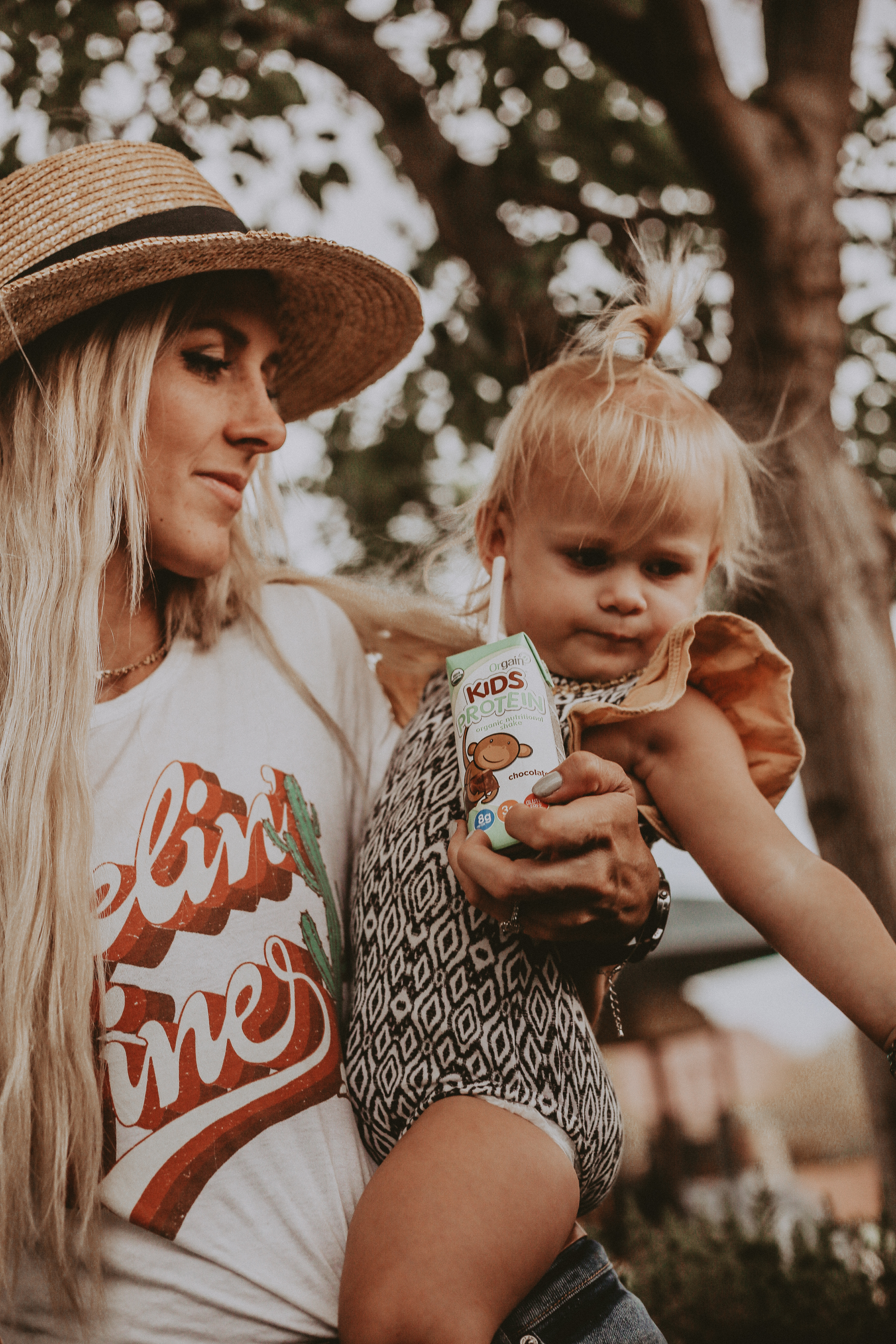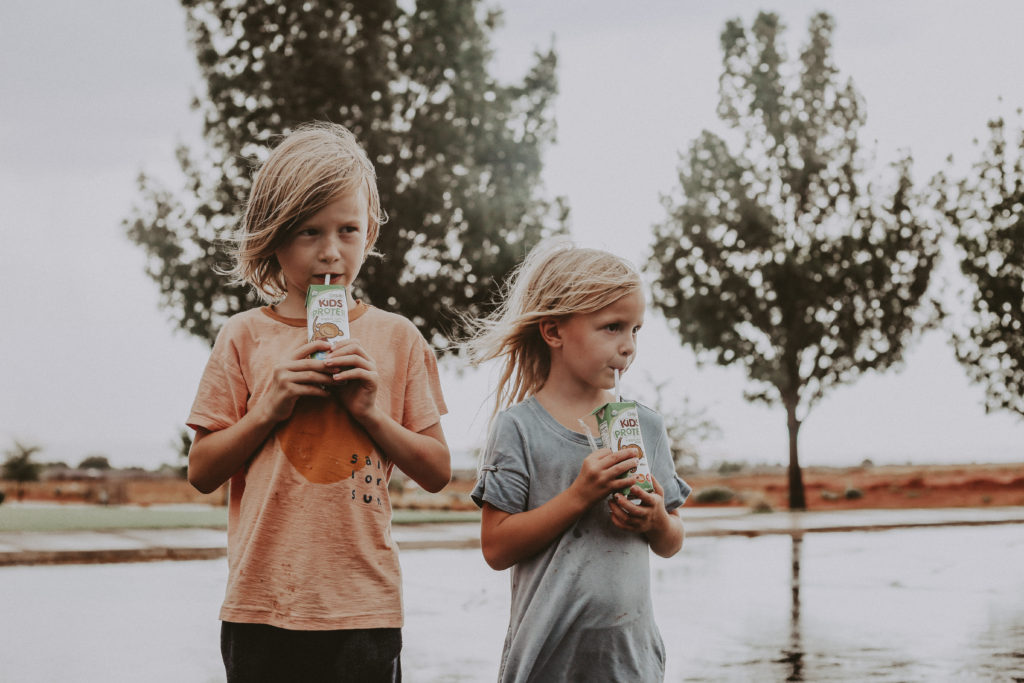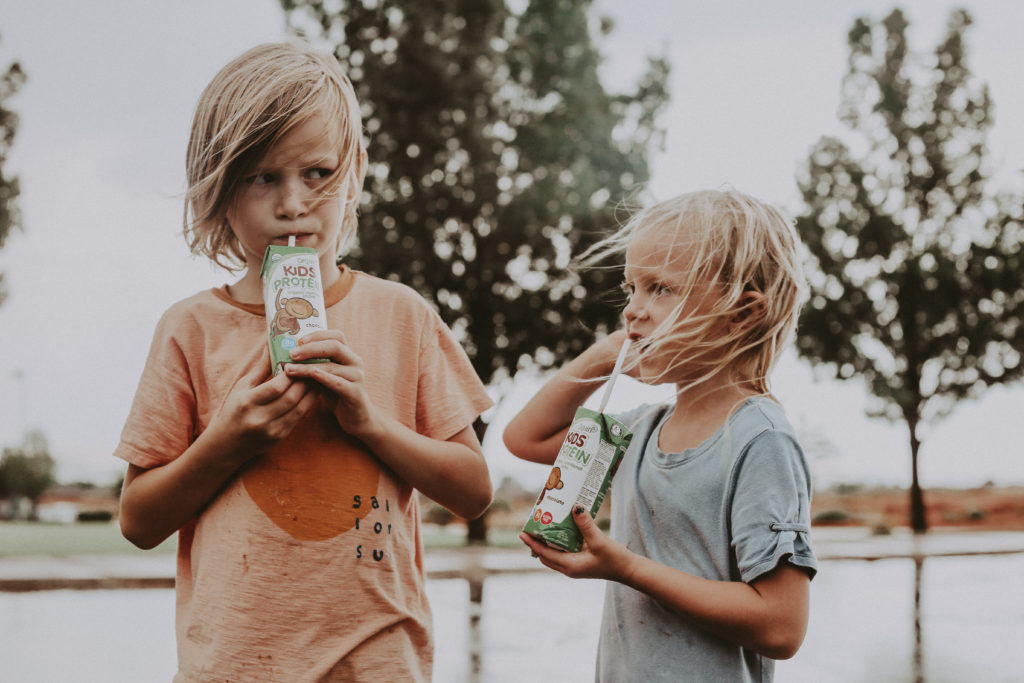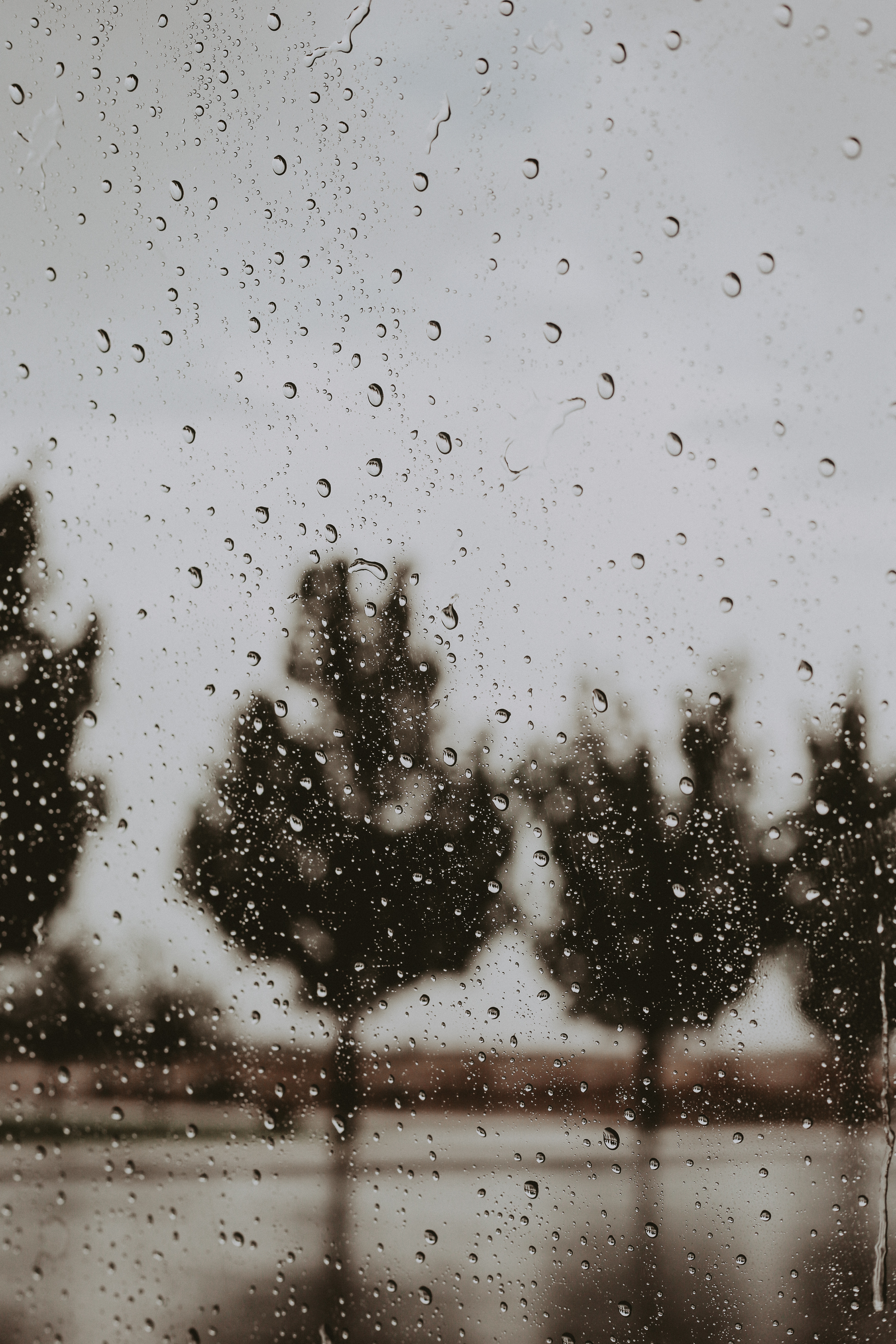 Sweet Jovi boy, my pickiest eater yet! He was so sweet to grab a shake for both Nix and Gibby when he ran over to the car to get one.  Love this boy so much!
I have a code for you to get 20% off all orgain kids products at orgain.com through 8/31 just use PACKPICKY at checkout!
They had so much fun splashing around in the puddles! The wind got so strong at one point that it blew one of the umbrellas across the grass field and Nix had to run after it!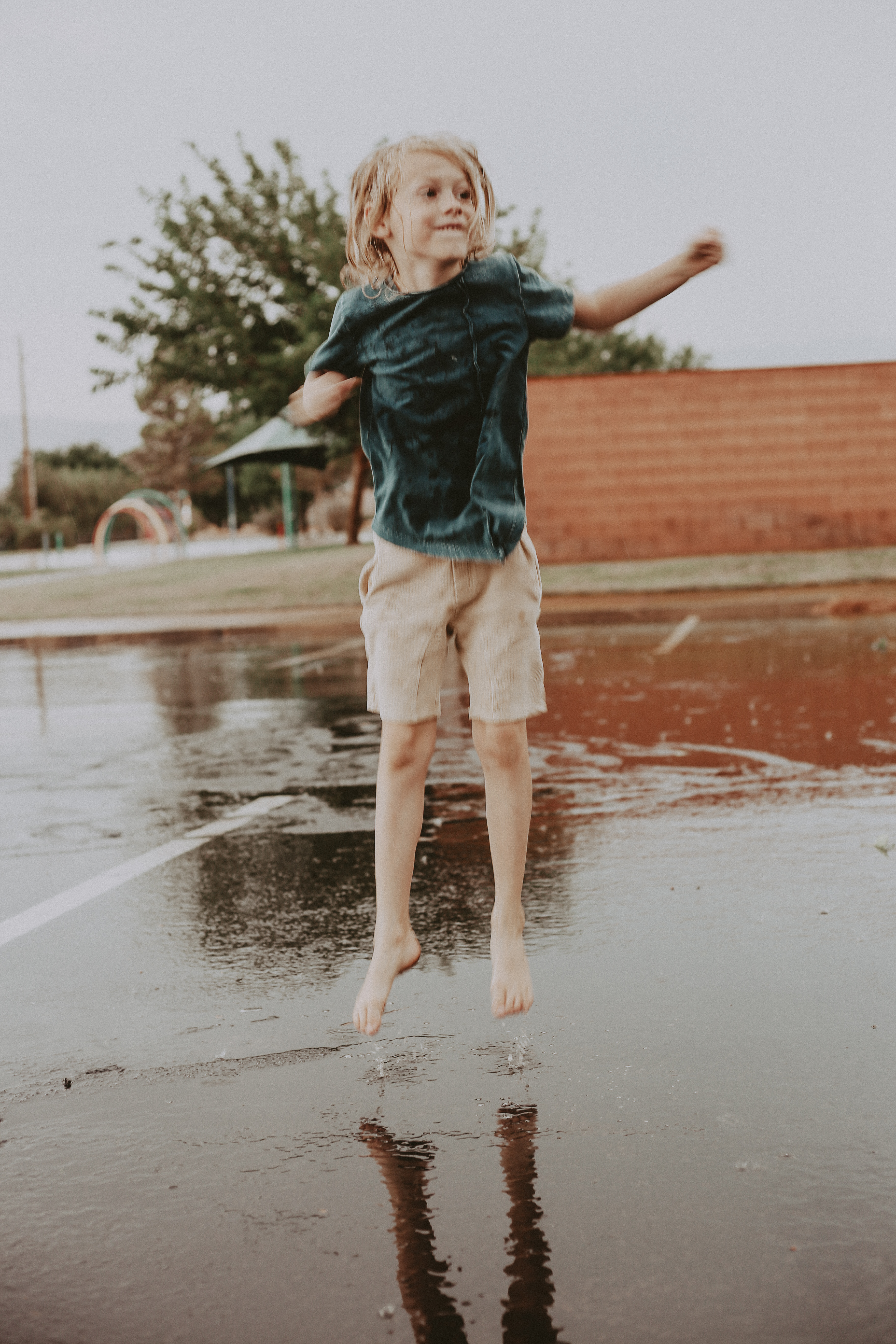 Love these little loves sooooo much. Hoping for another Summer rainstorm soon!
xoXox