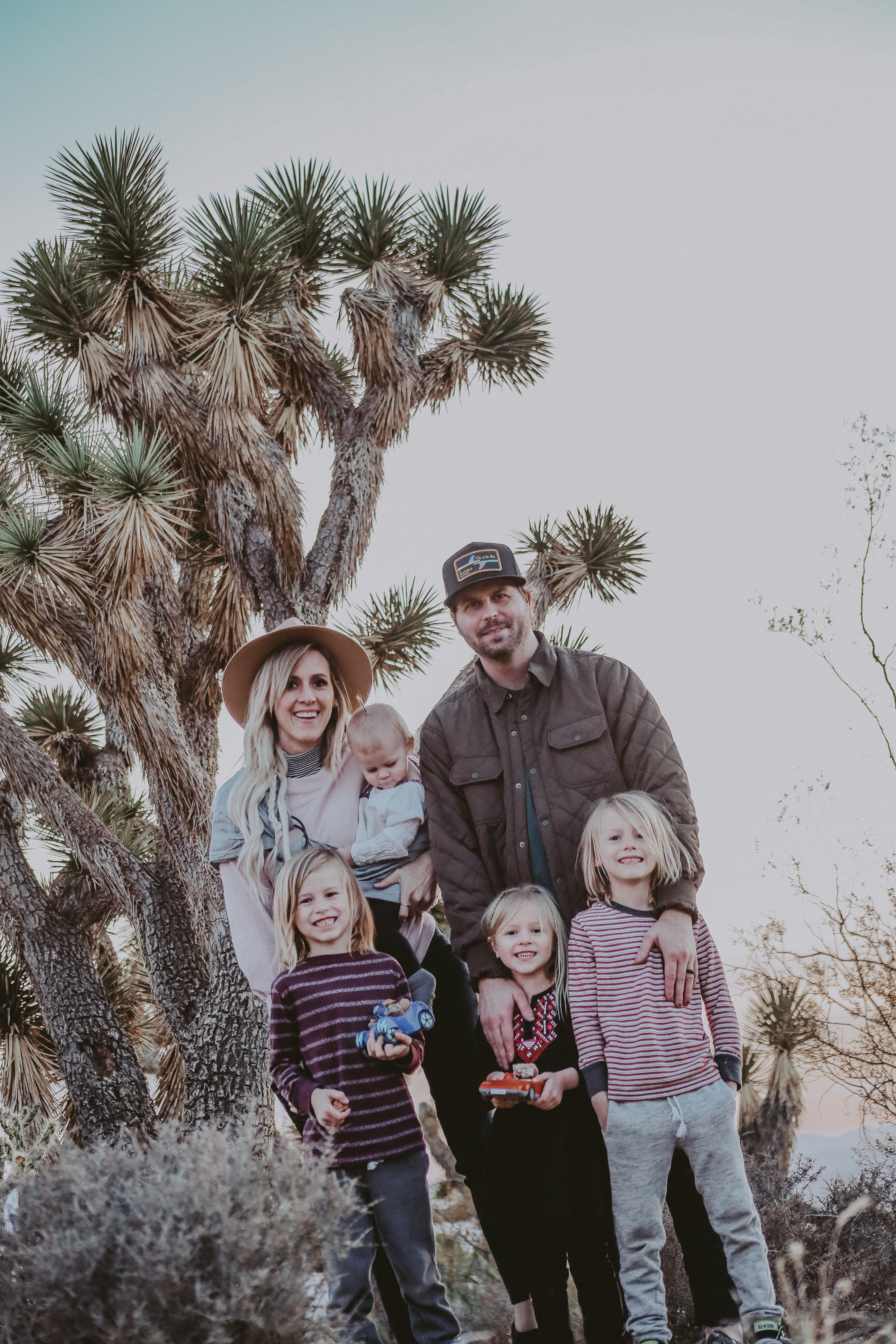 At the beginning of the year, we decided that we wanted to take more road trips as a family to places nearby where we live. One of the first places we ventured out to was Joshua Tree road. It's such a beautiful desert scene with Joshua trees everywhere! There was also a little cave across from it that once was a cold room for a restaurant! I love hearing about the history behind places, It gives it a whole new meaning when you know the story behind it.
When it comes to road tripping with four littles, we have learned pretty quickly that things don't always go as planned! Here are a few things we have learned along the way and are continuing to learn!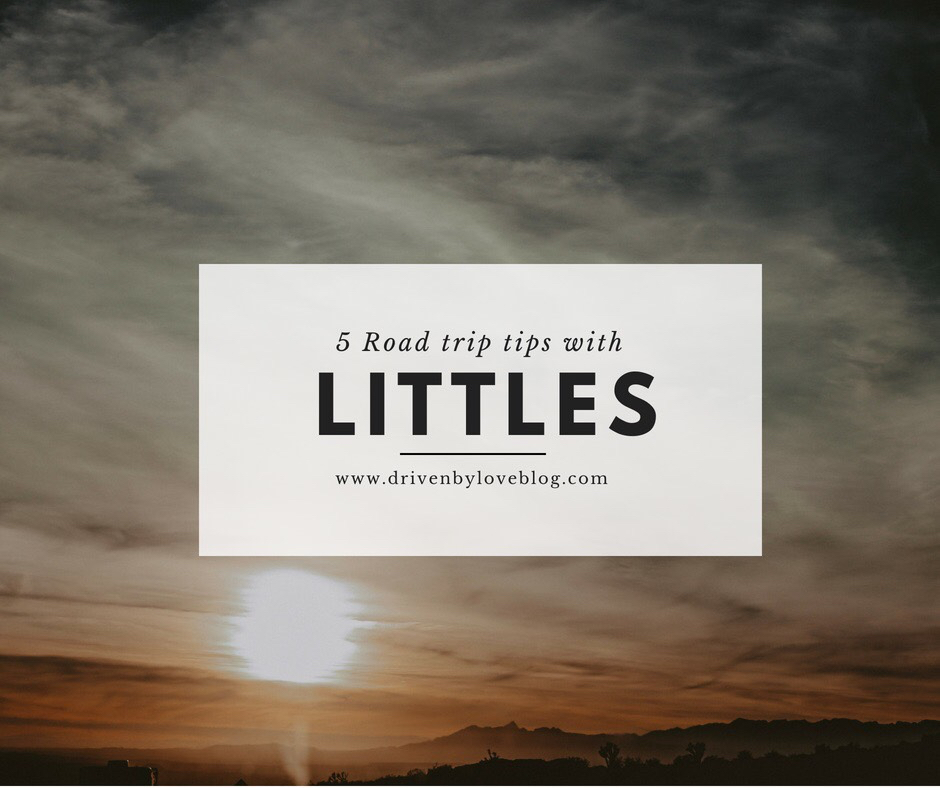 1. Add an extra hour to your trip
If you have a certain time you need to be there, add on a extra hour and thank me later!;) With littles comes a lot of stops and unexpected things along the way. Things like blowouts, spills or car sickness. So help limit the stress of it all and add more time to your planning!
2. Download a fun audio book that the whole family would enjoy!
I still remember as a child, going to the library with my mom and siblings to pick out books on tape for our road tips to Grandma and Grandpas house. It helps keep everyone entertained and makes the trip go by faster.
3. Bring empty bags to use for garbage or possible car-sickness.
I think the harder i try to keep our car clean the messier it gets! haha Please tell me I'm not the only one that as to weekly if not daily car cleans??So having some empty grocery bags makes the cleaning process a lot easer to collect all the garbage from the snacks along the way. As for the car-sickness, my Sister in law recently just told me she bought some vomit bags and keeps them in her car! Seriously genius.
4. Try to plan road trips durning nap-time!
I know it may not be this way for everyone, but our littles have always slept so good in the car! So planning around the time we know they will be tired and most likely fall asleep has been key on many of our road trips.
5. Have dedicated car entertainment
The dollar store will be your best friend for this! There have been a few times where I will go to the dollar store before a trip and pack little bags for each of the littles of things to do along the way. The bags usually include things like, coloring books, a new box of crayons, a little toy, play-doh, slingys, sticky note pads and stickers!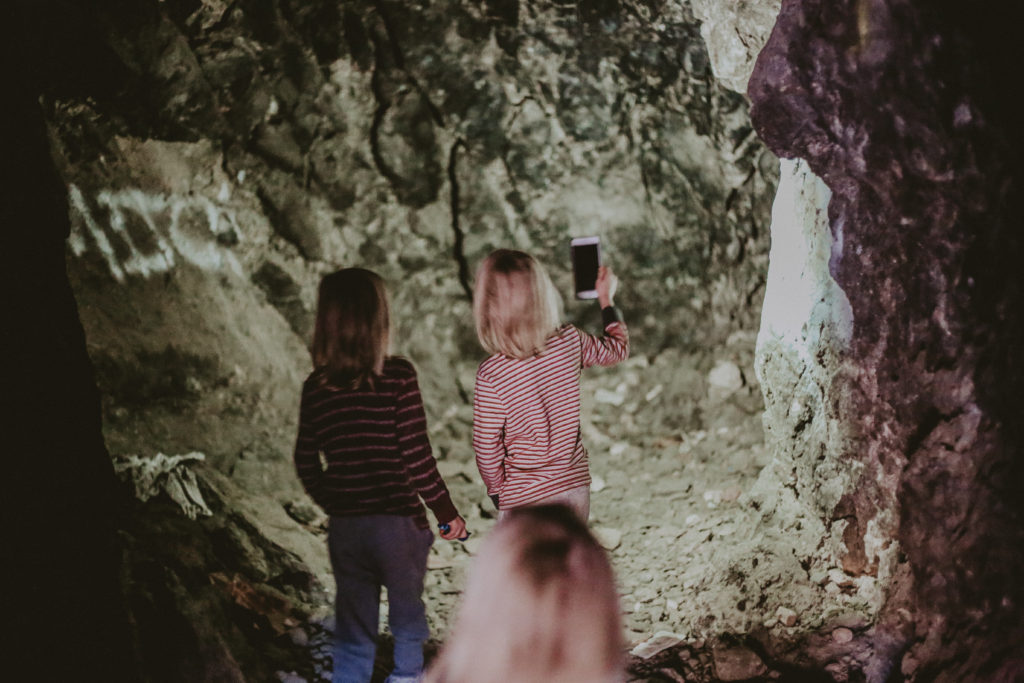 This was the cave that was used as a cold storage for a restaurant, so crazy!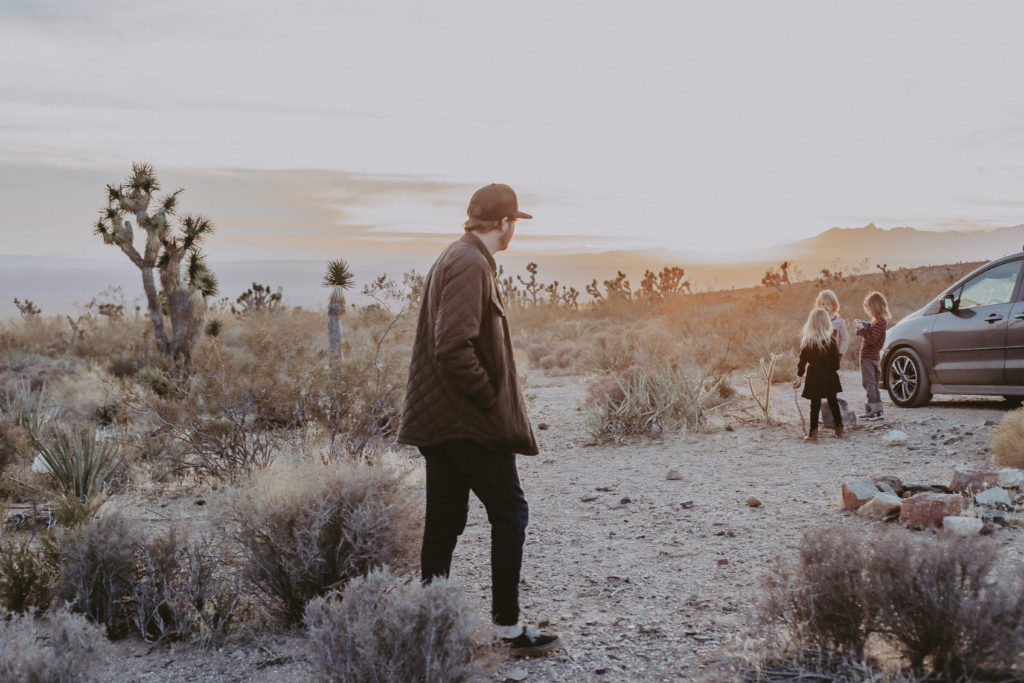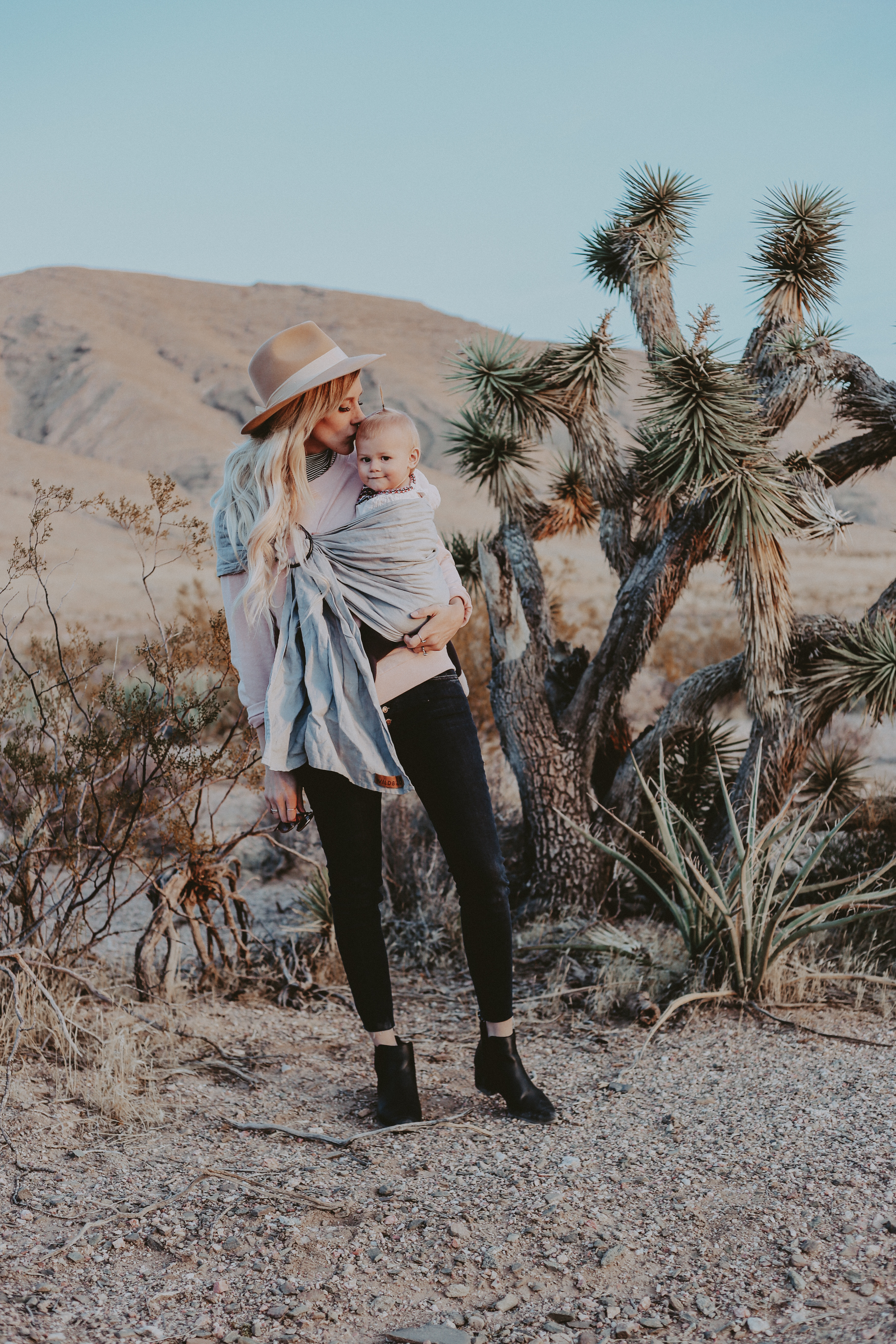 I honestly don't know what i'll do when i no longer have a baby to wear! It's one of my favorite things in the world.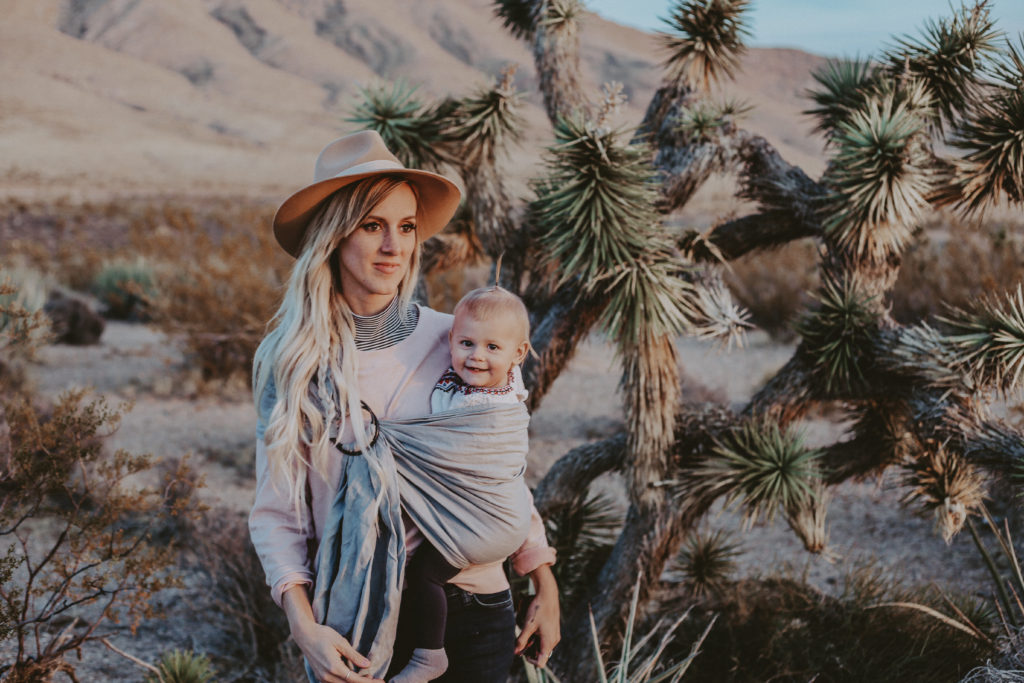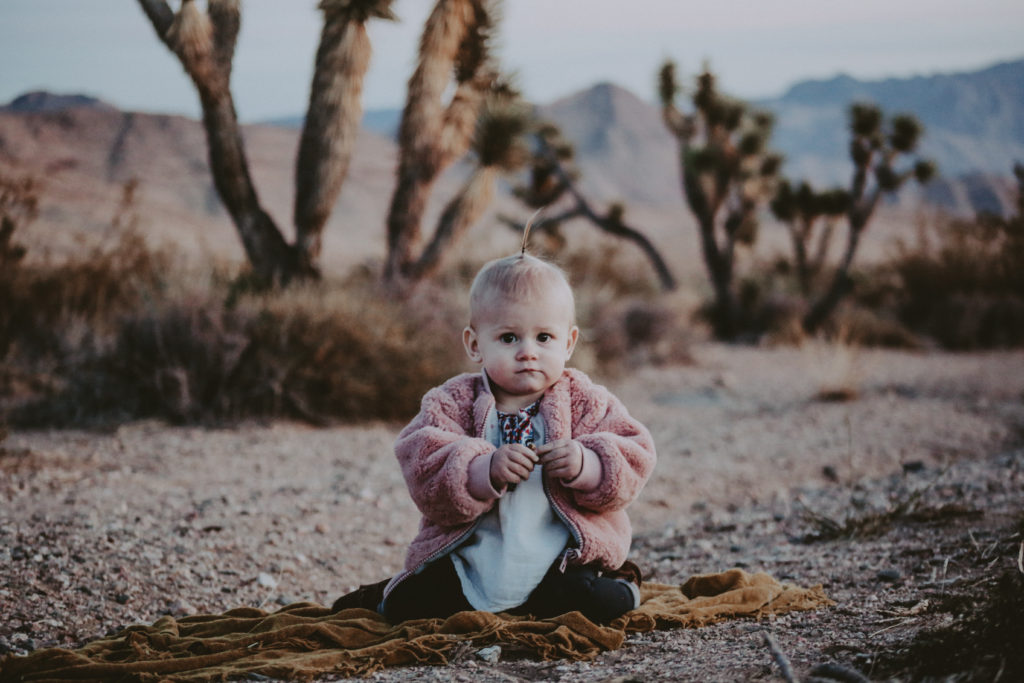 It's so crazy how much little Lo's hair as grown since the beginning of the year!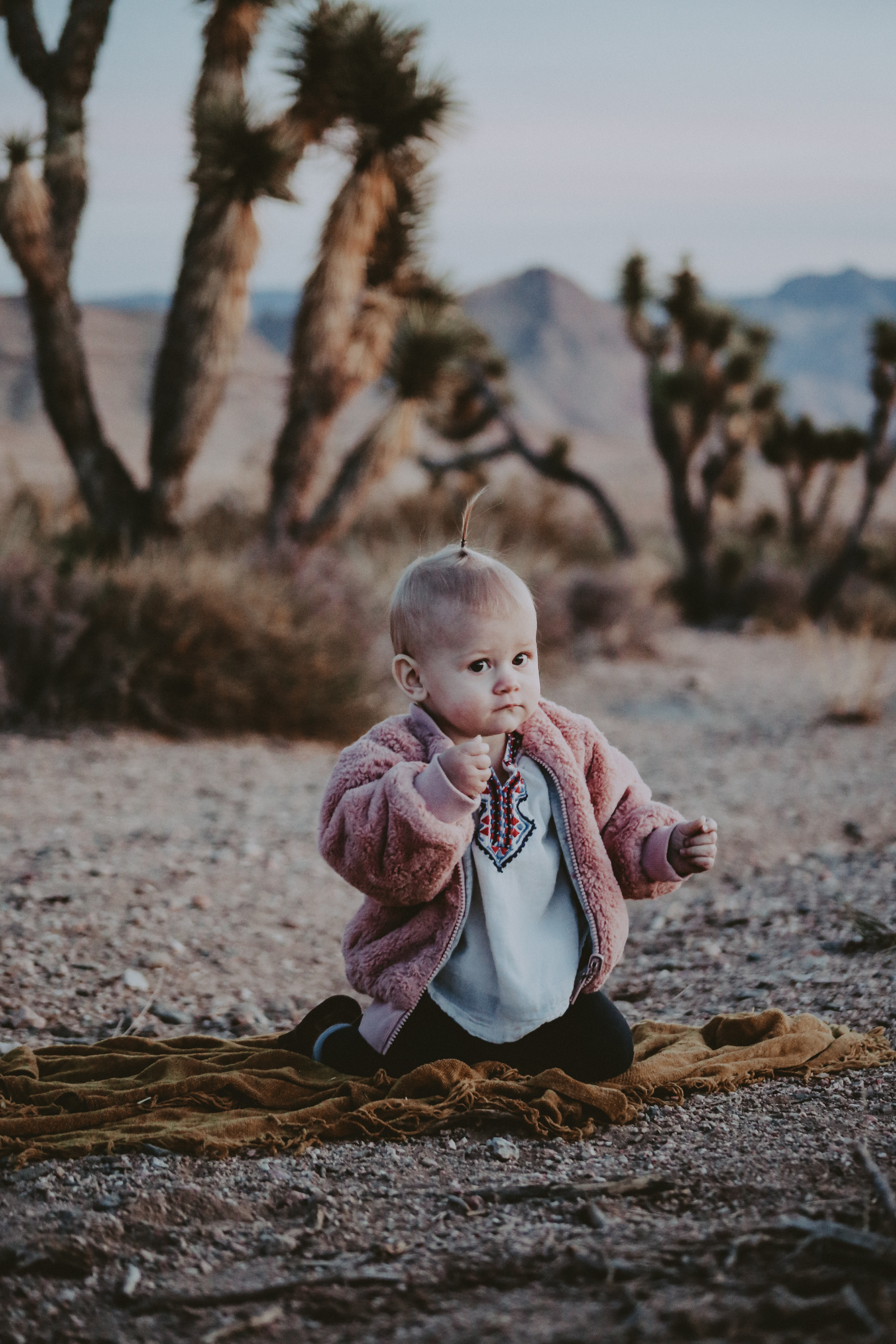 Nixon showing of some cool rocks he found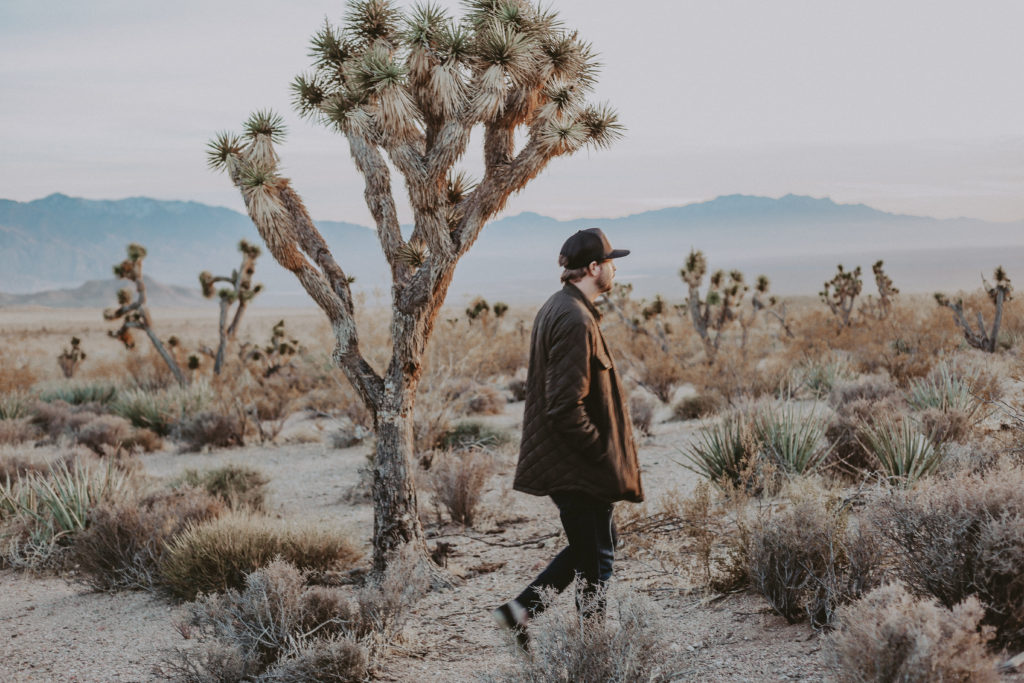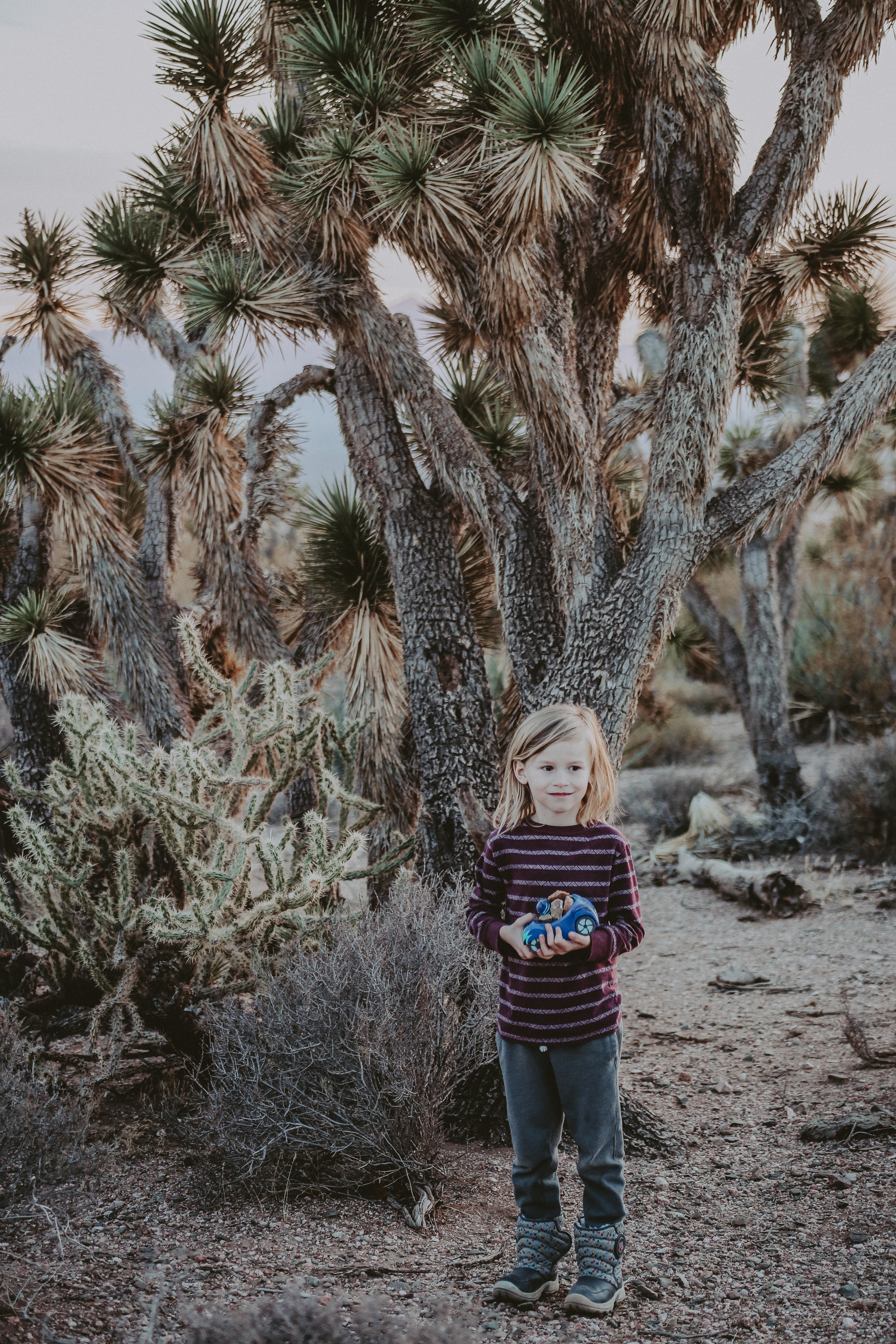 Jovi boy wanted to bring his toy car to play with in the dirt. And snow boots in the desert. Yesssssss.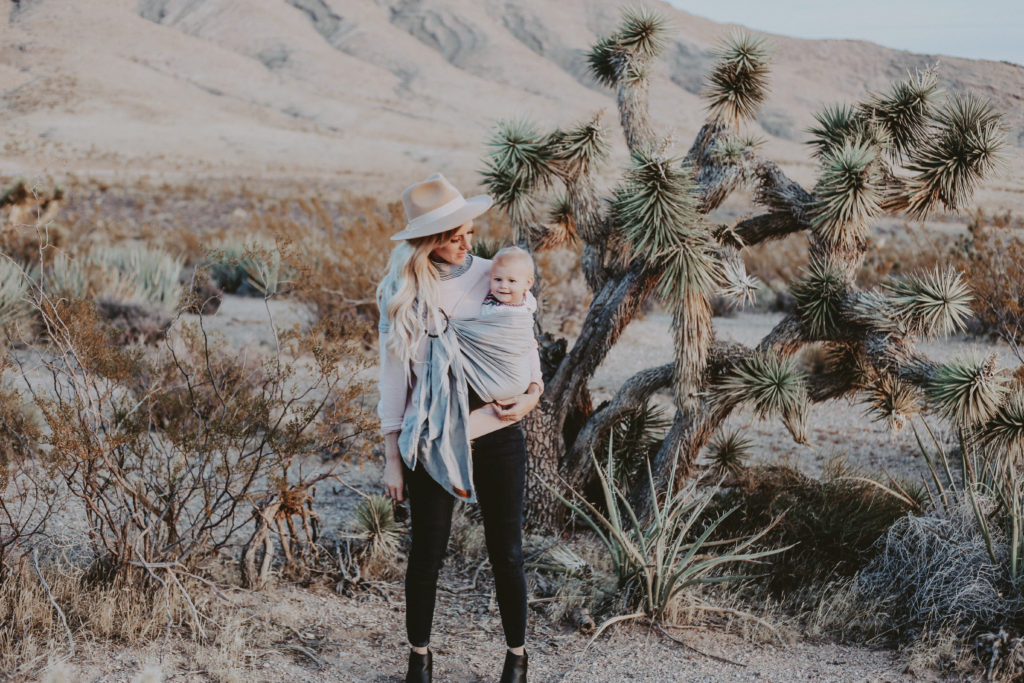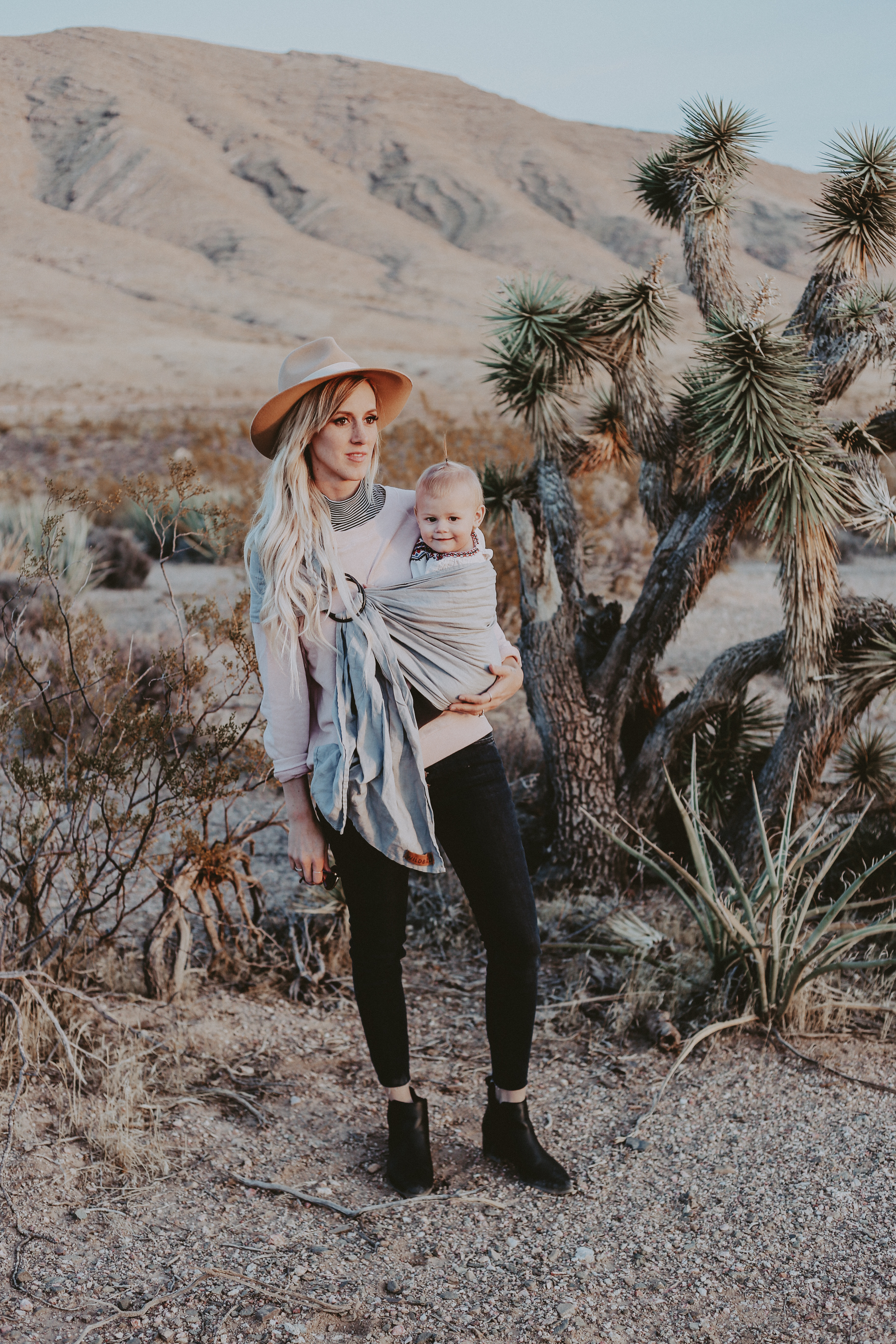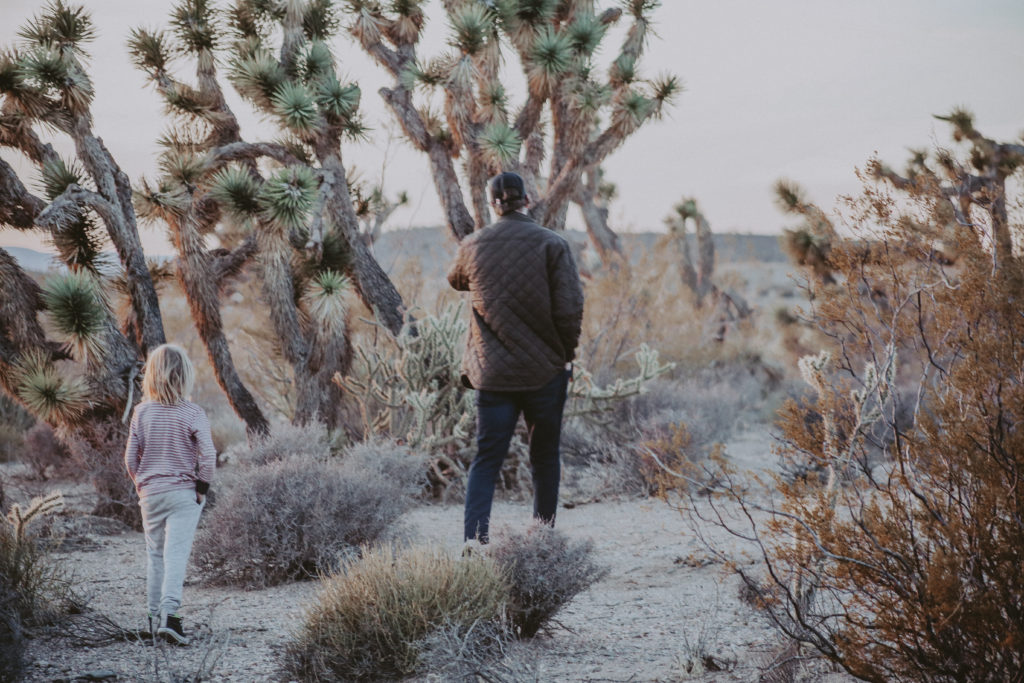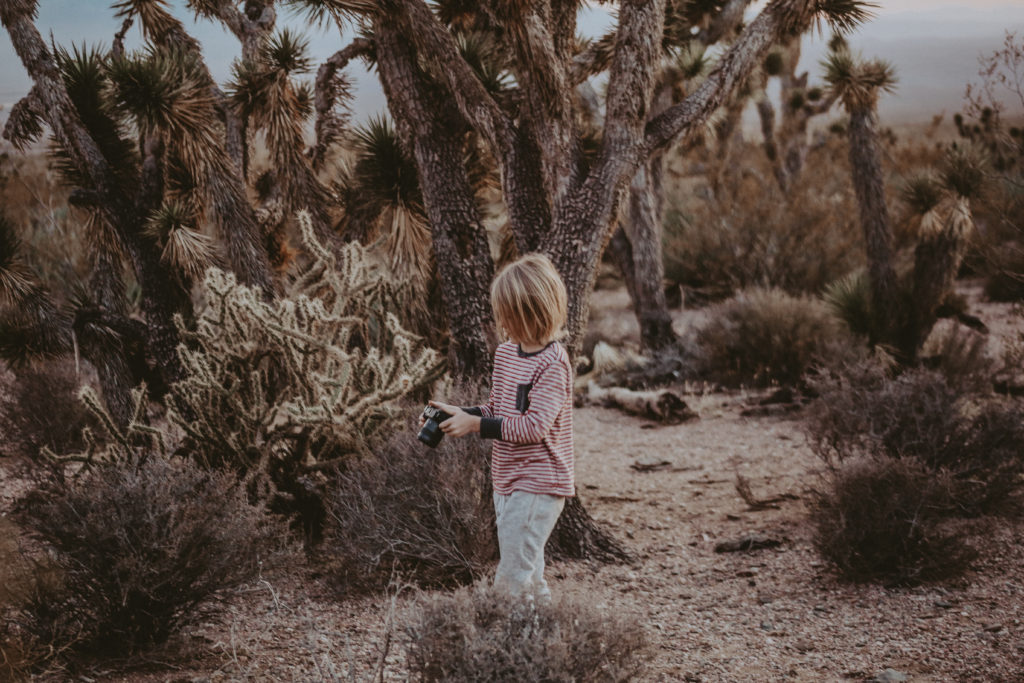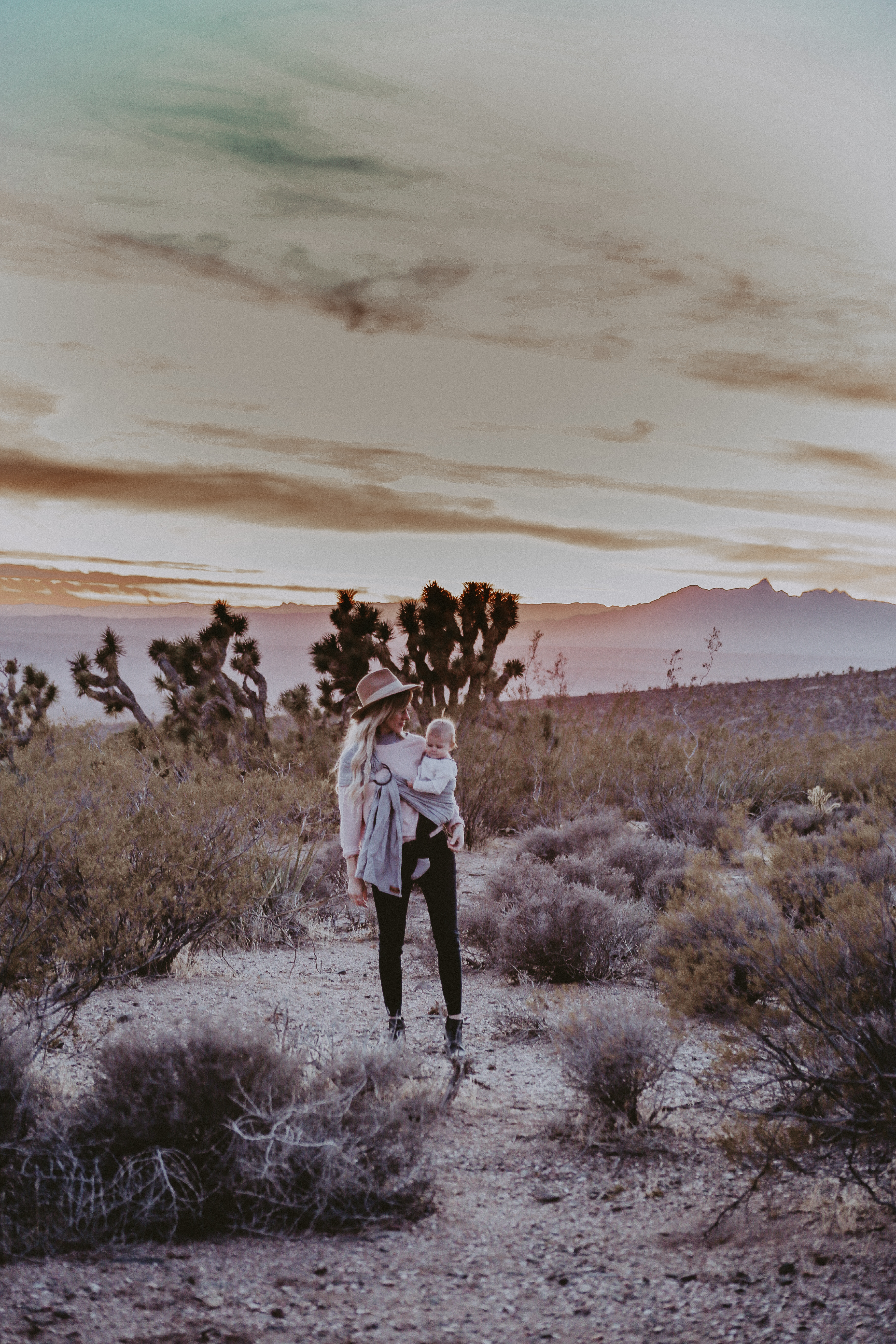 As we were getting ready to leave, the sunset was seriously A-M-A-Z-I-N-G-!-!-!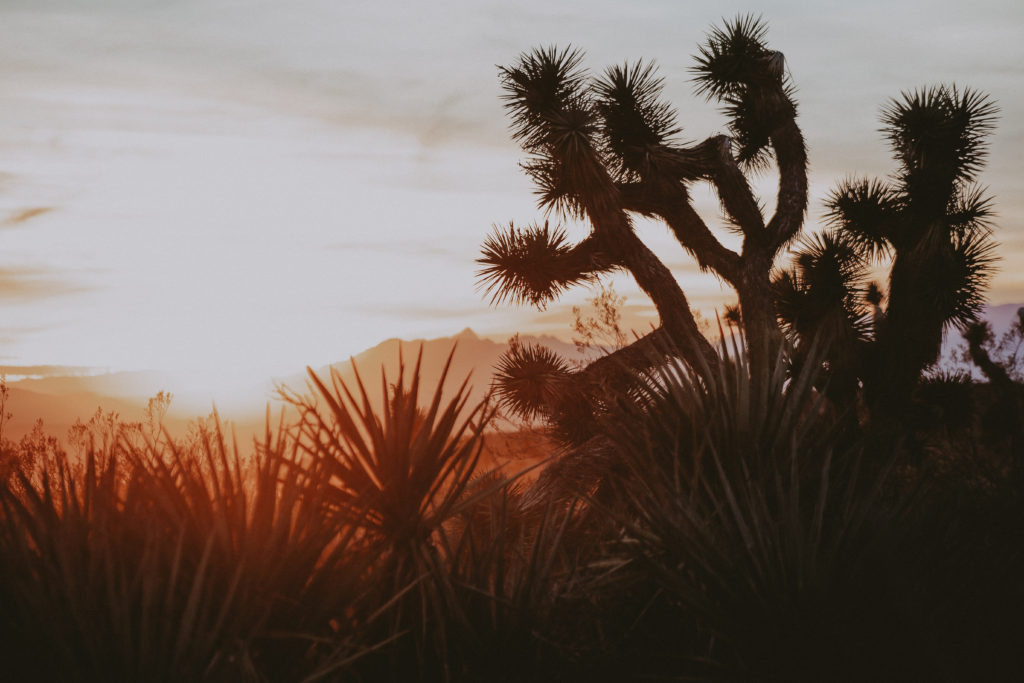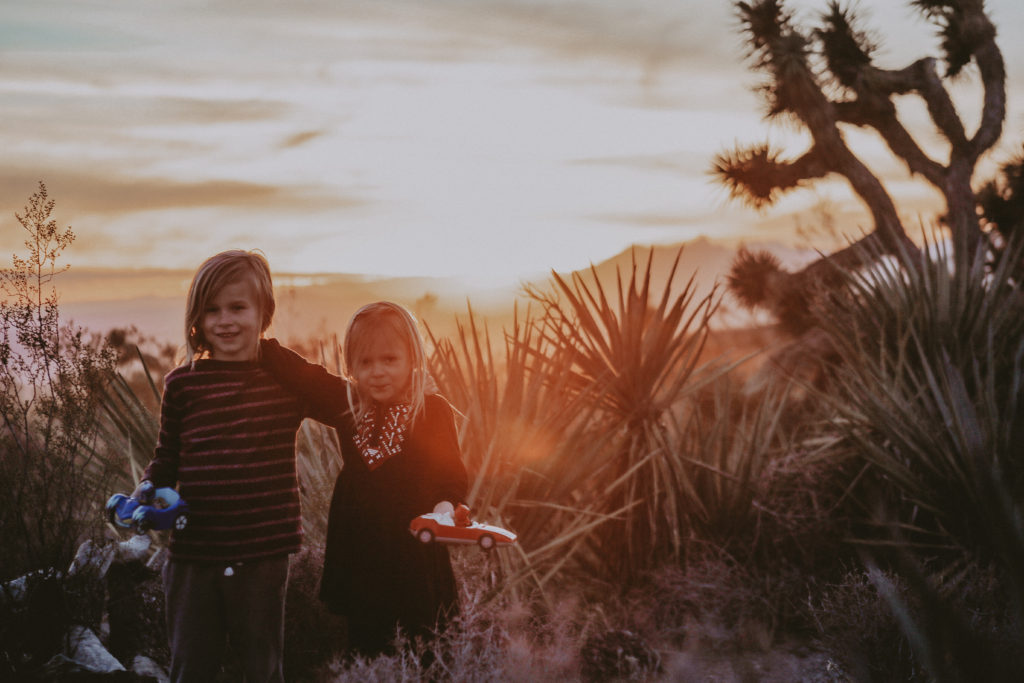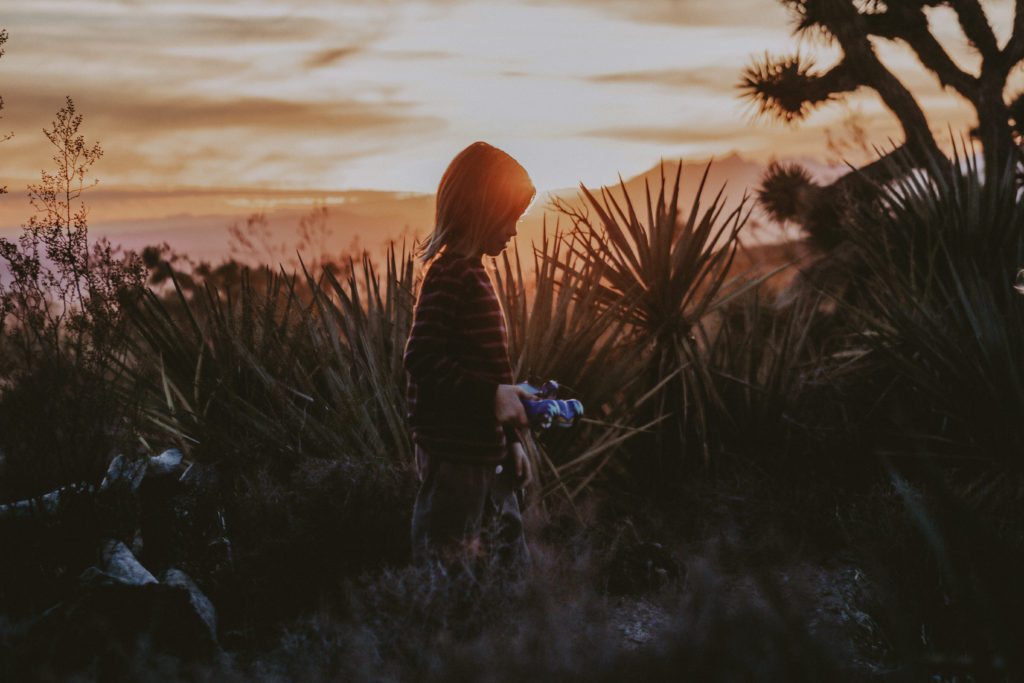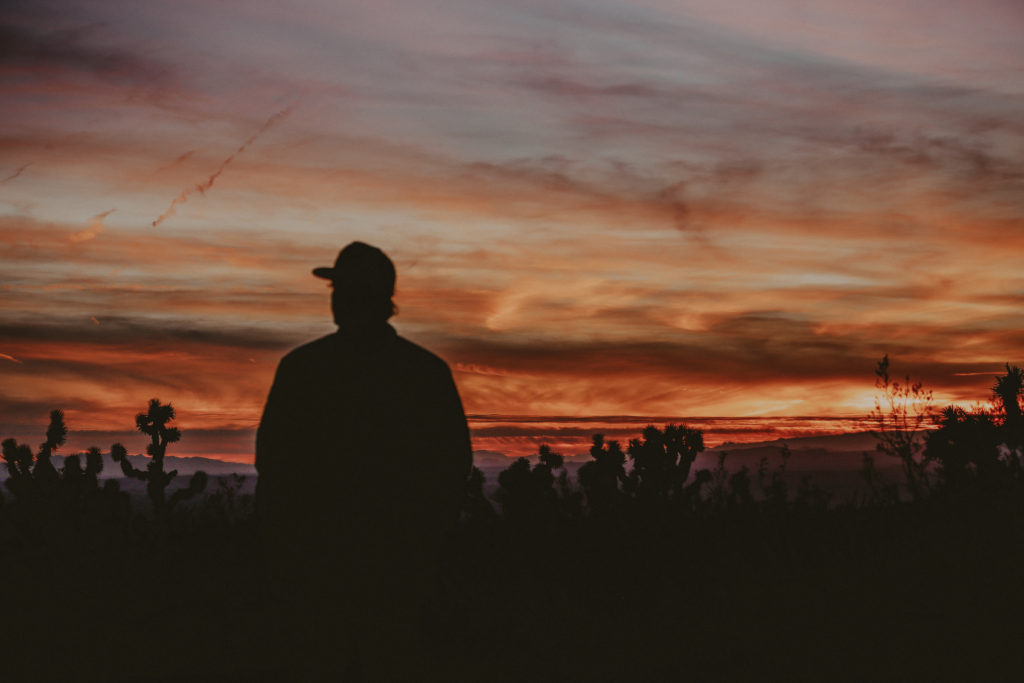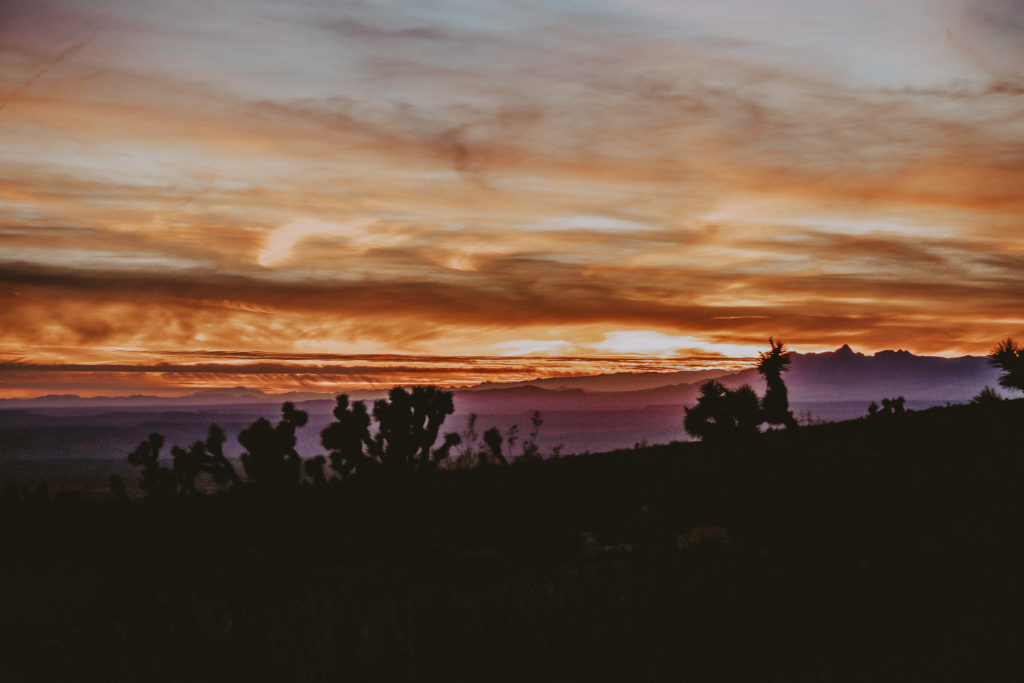 What's one of your all time favorite road trips you've been on?! I'd love to hear about it 🙂
xoXox