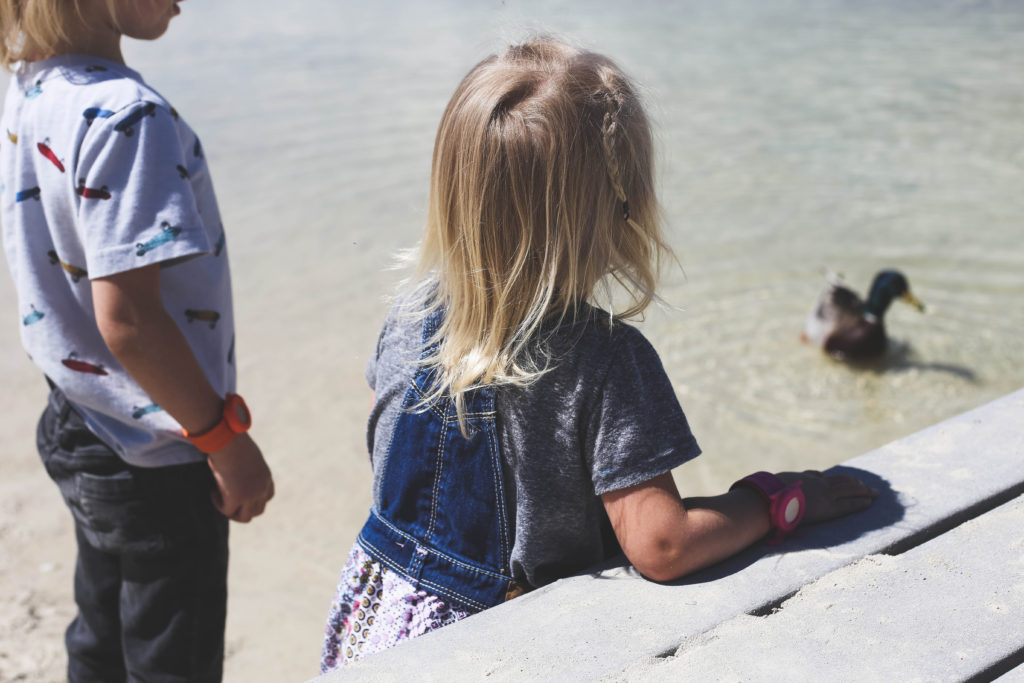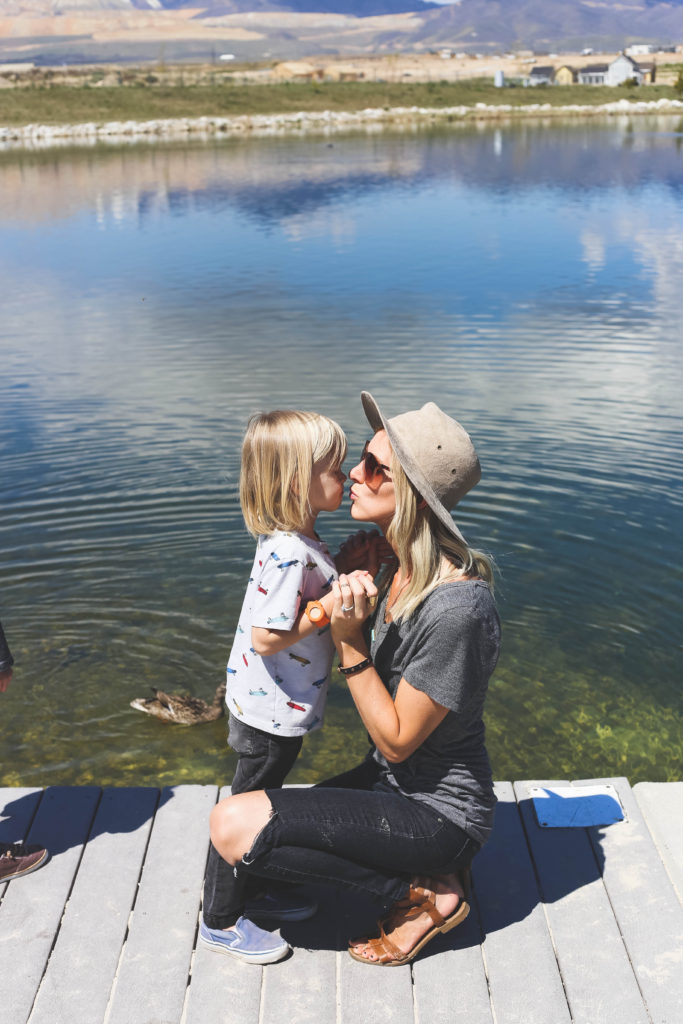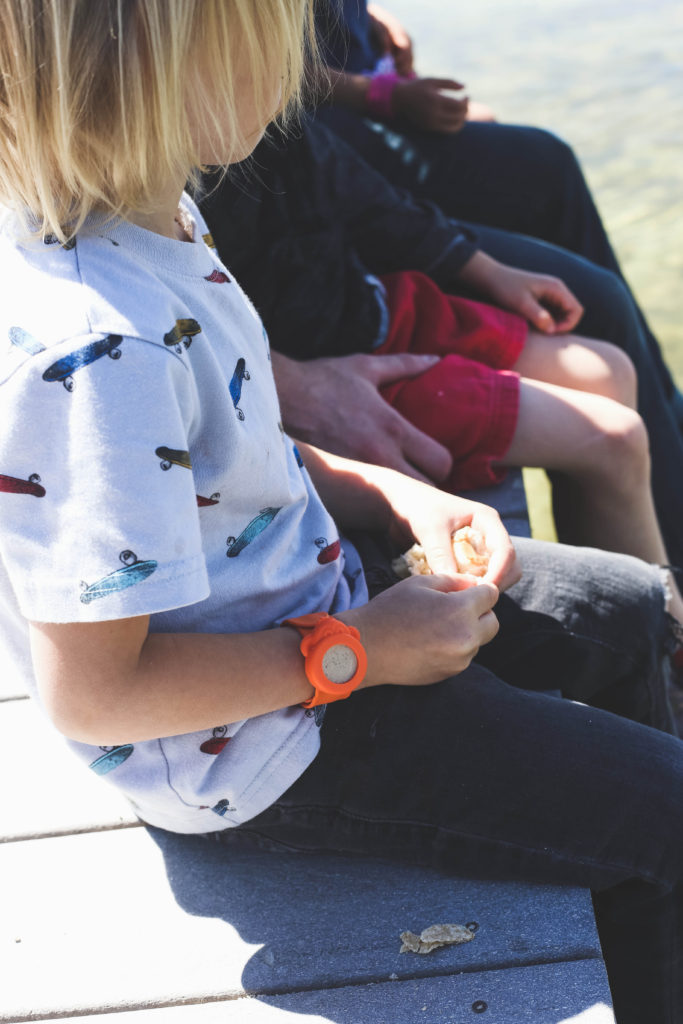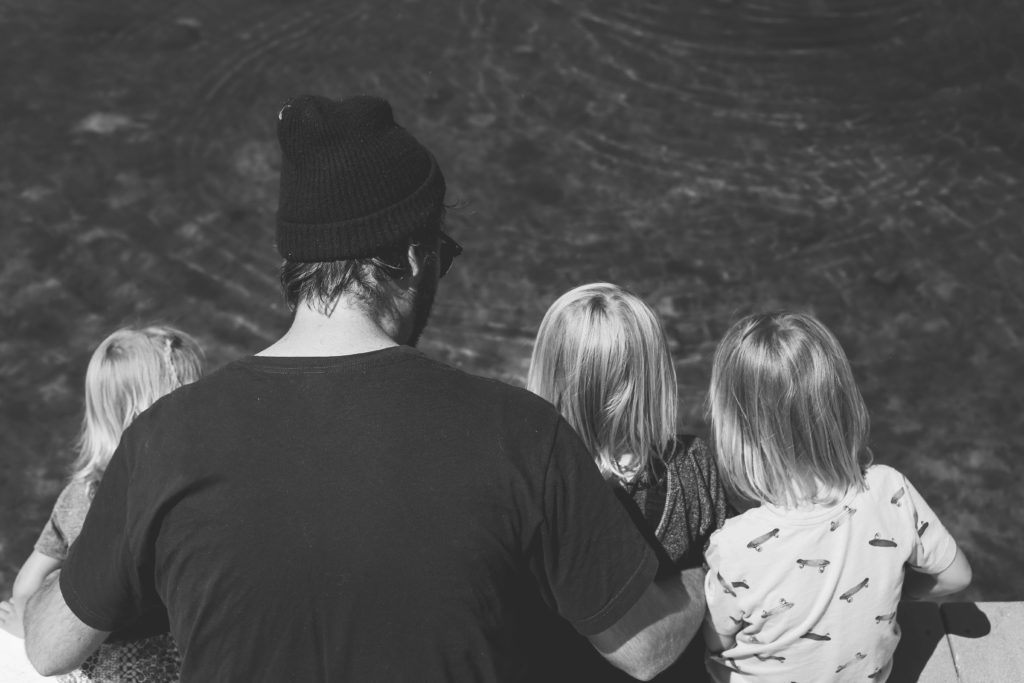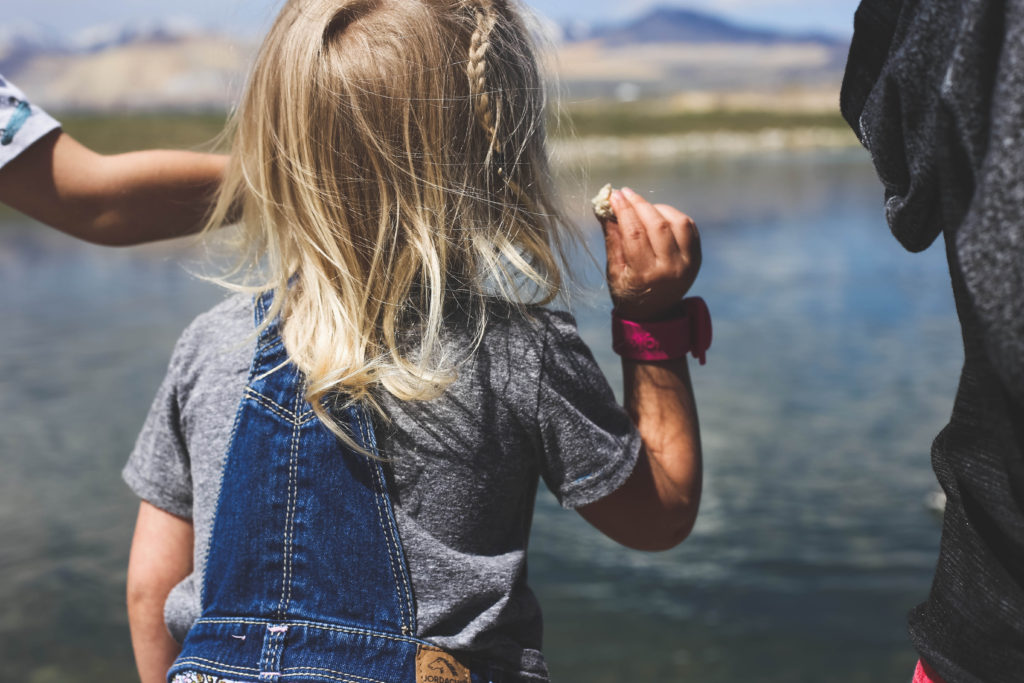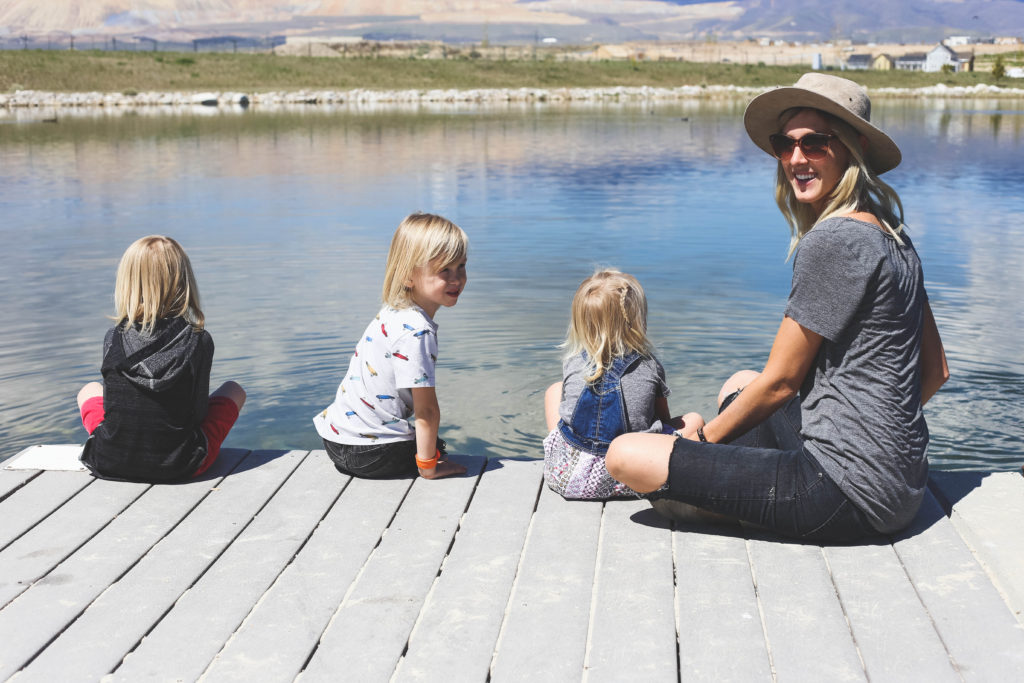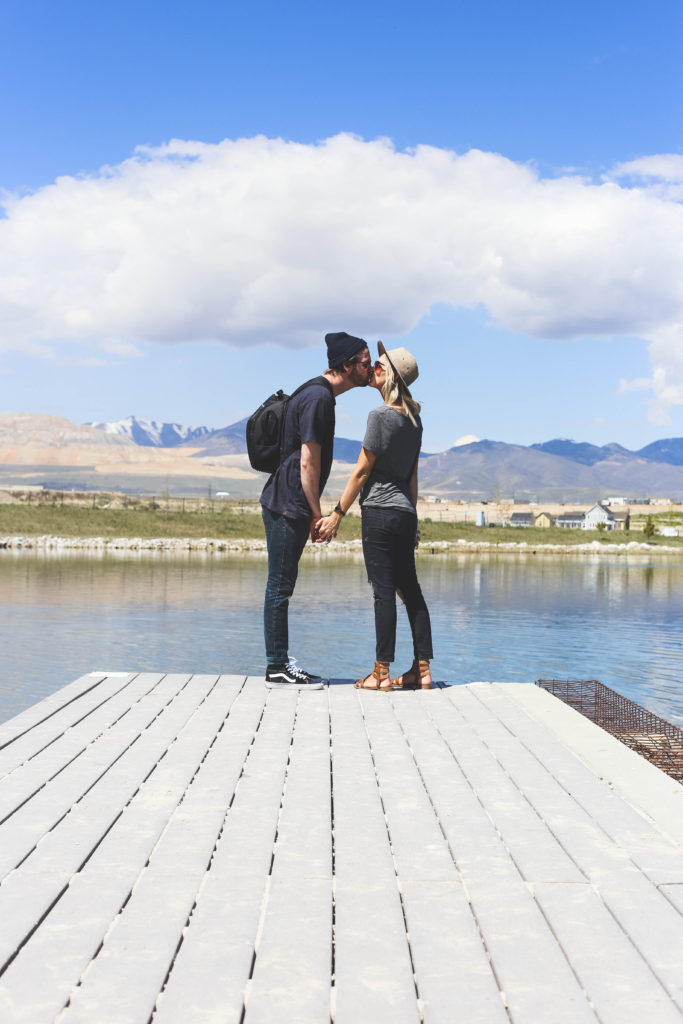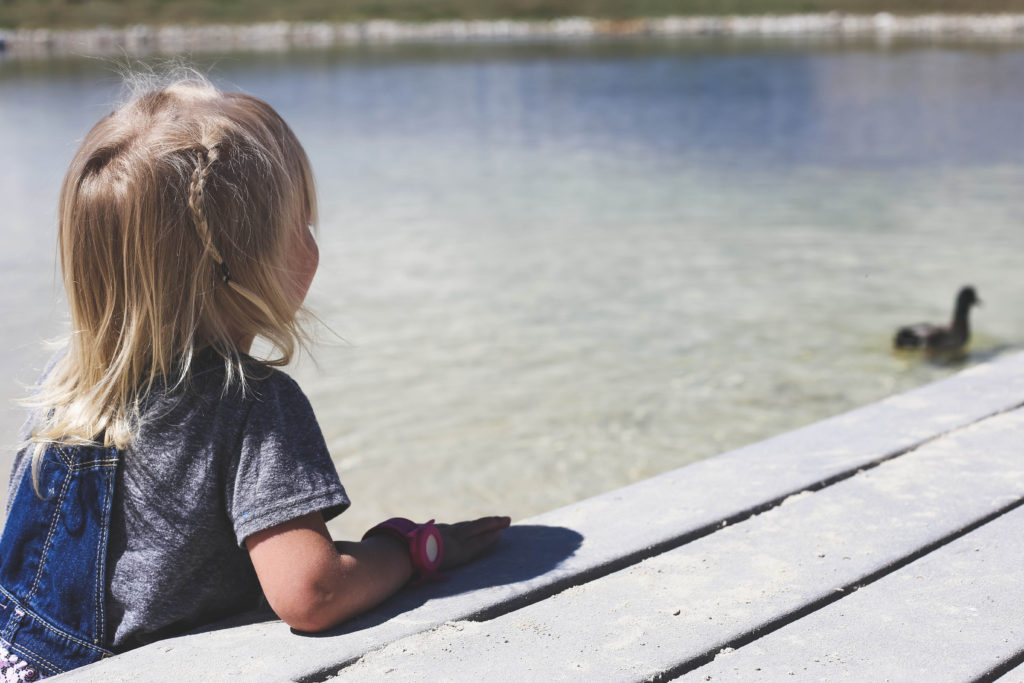 It's been a really good weekend, busy, but so good! Saturday we did the workshop with Tracy I mentioned a few days ago on here. The weather wasn't be greatest, but on the bright side, at least it wasn't raining when we were shooting! Plus the windy cool air just made Gibson girl cuddle up even closer to me in the photo's (which I didn't mind one bit 🙂 I can't wait to see them!
Sunday, we went to church with Evan's parents then came home for food, games hair trims & naps.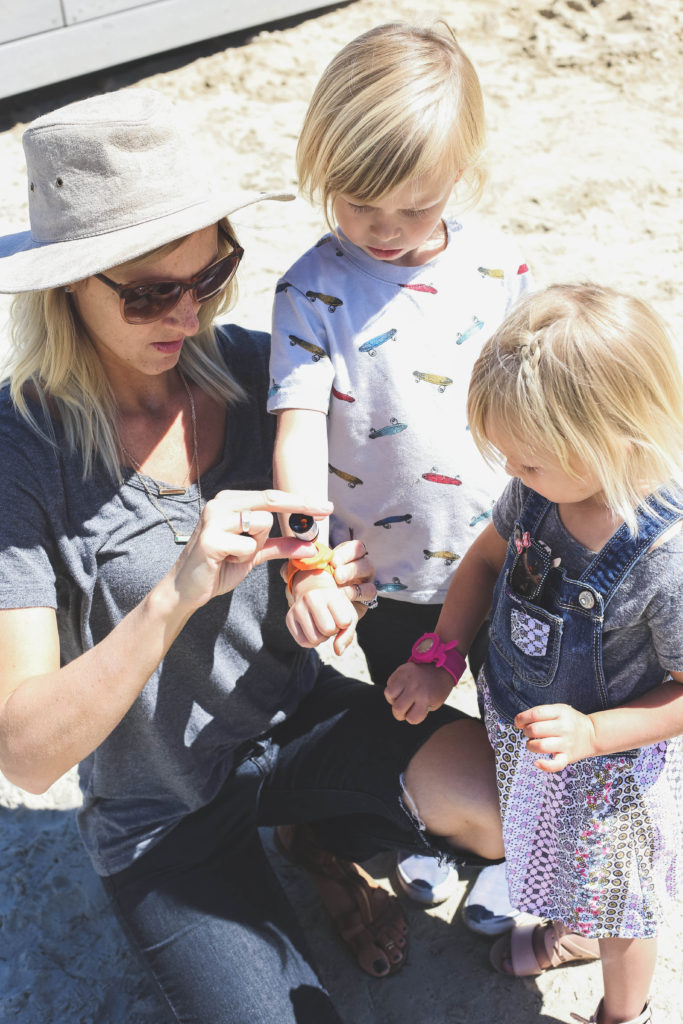 There's a little duck pond close by that has become a favorite place for us and the kiddo's to walk to. We brought some bread with us and walked down to feed the duckies.
The first few time we went, there were little bugs flying around everywhere! This time we came prepared with these little bug repellant bracelet. I love that it's an all natural  blend of oils that helps keep the bugs away! Just one drop on the little tablet and they are good to go. They wear their wrist bands everywhere now, even to church haha.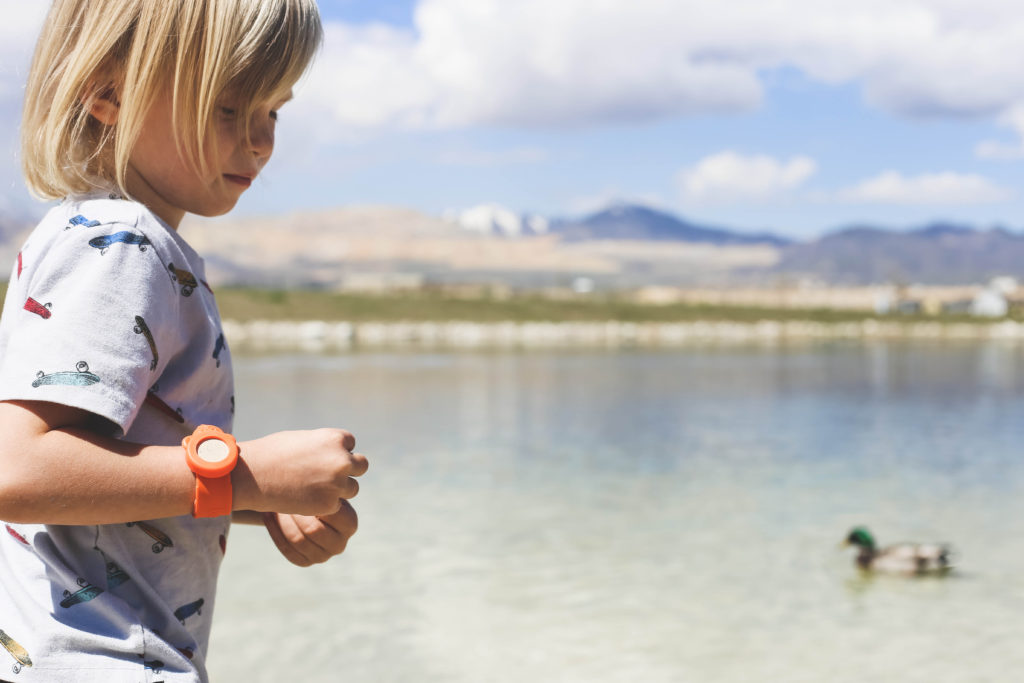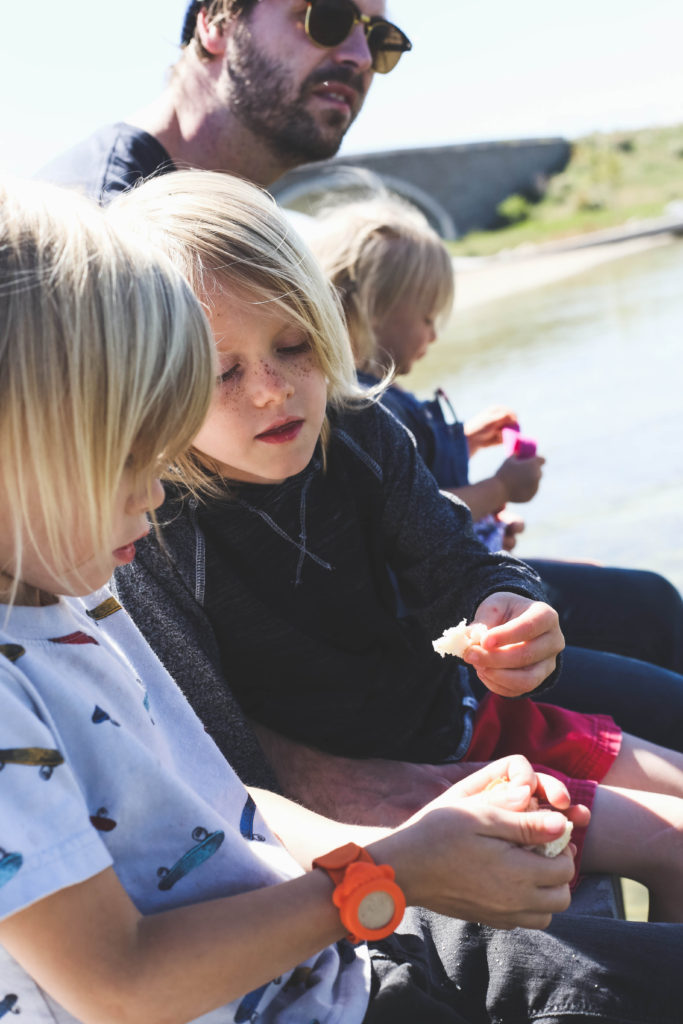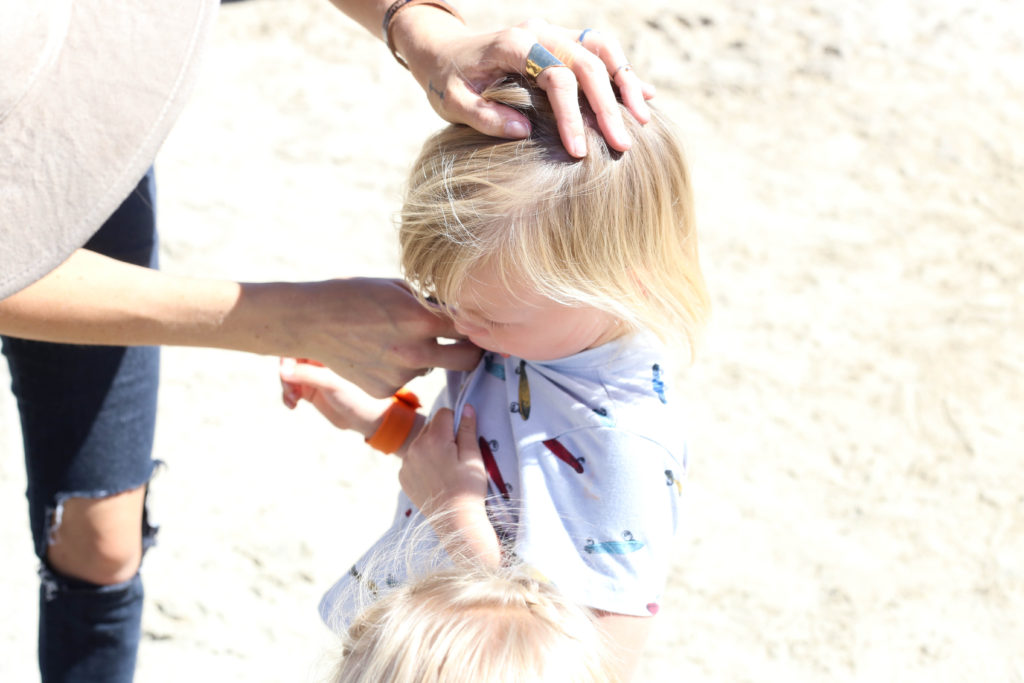 Jovi got a little bit of the oils in his mouth and wasn't loving the taste haha, It was nice I didn't even have to worry about it being harmful to him and just wiped off his tongue and gave him some bread and he was totally fine after that.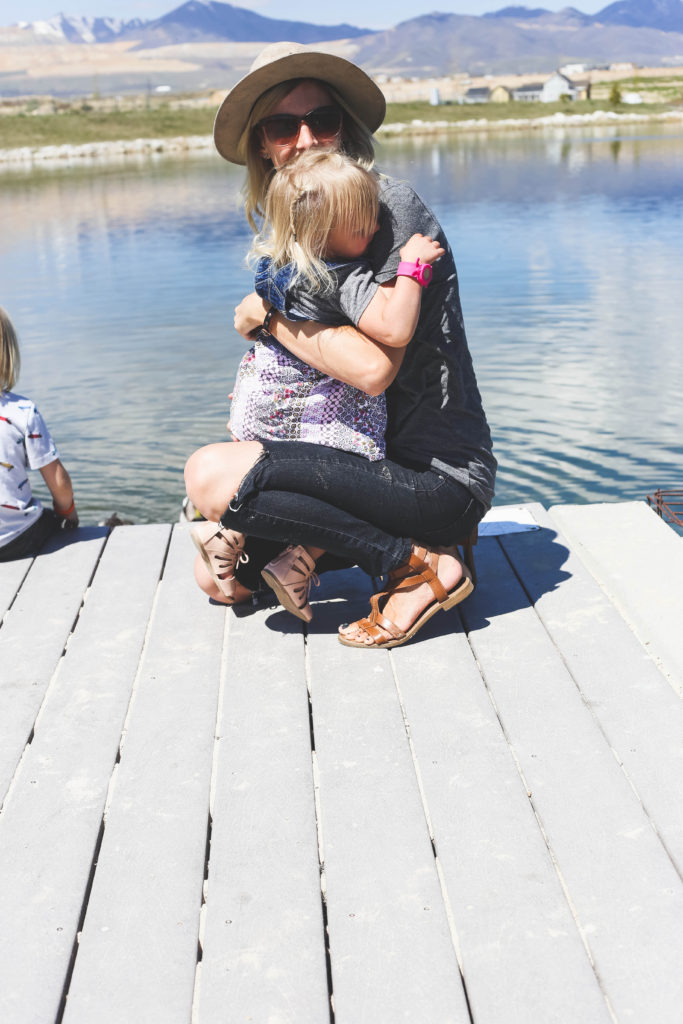 I'll take these hugs any chance I get them!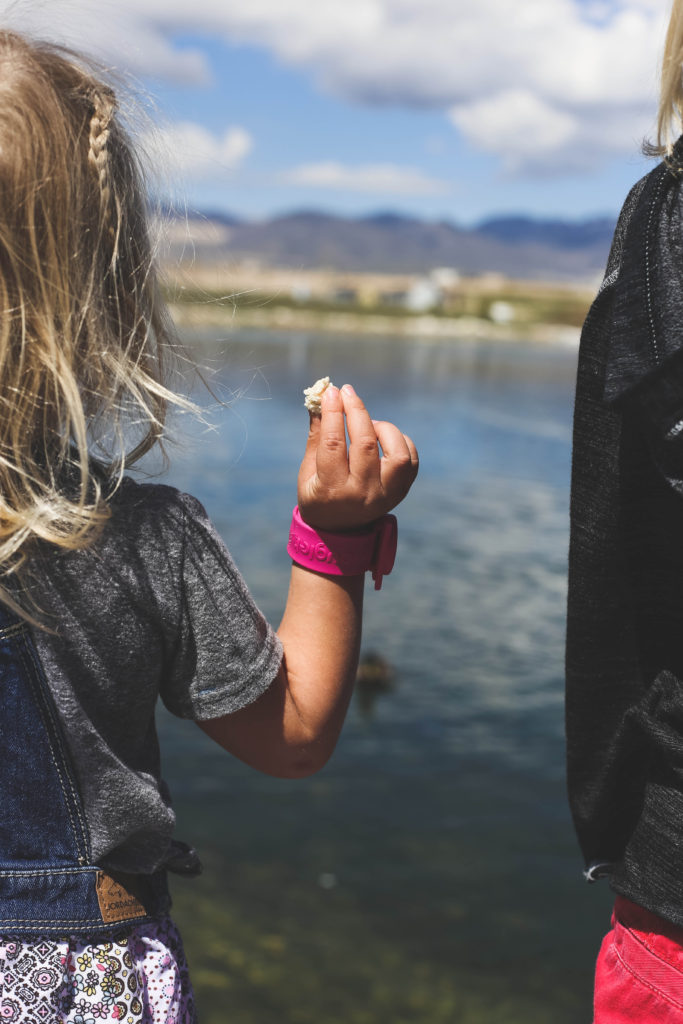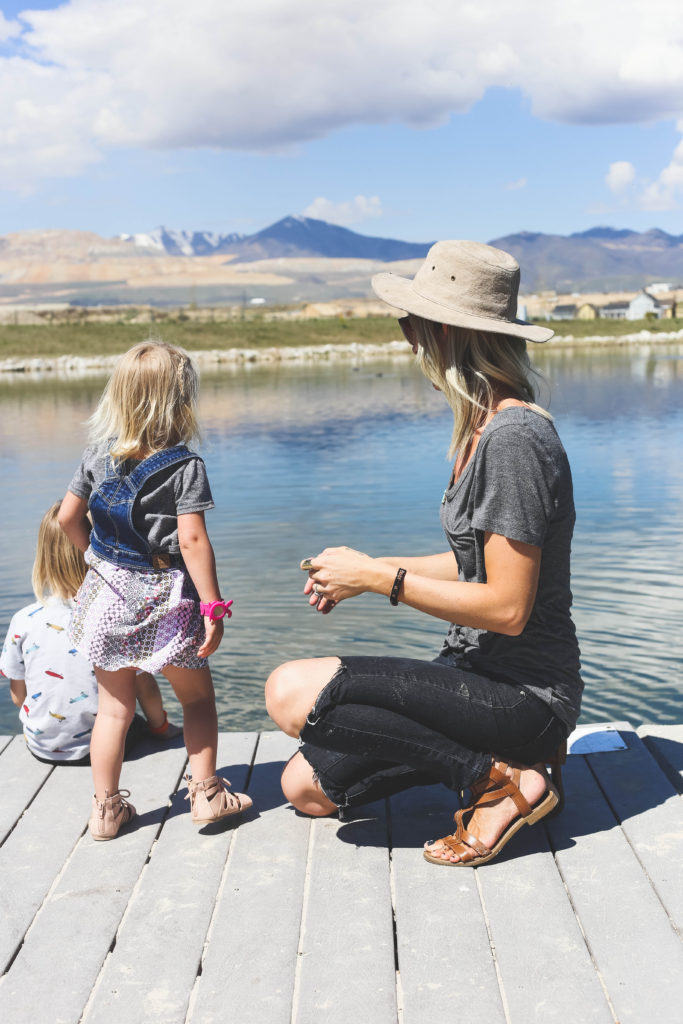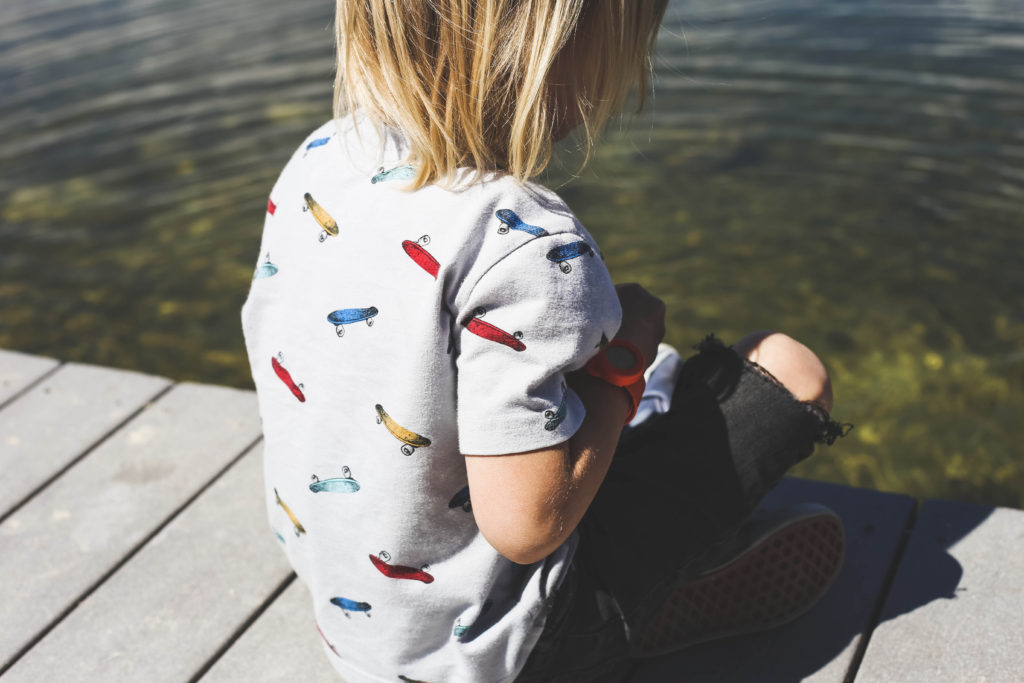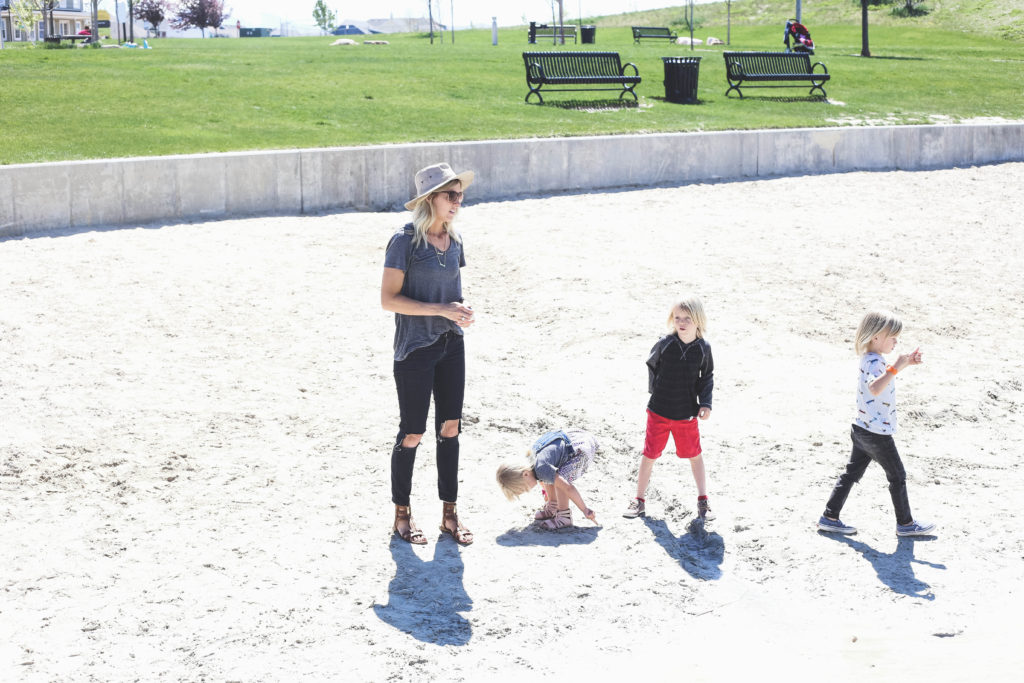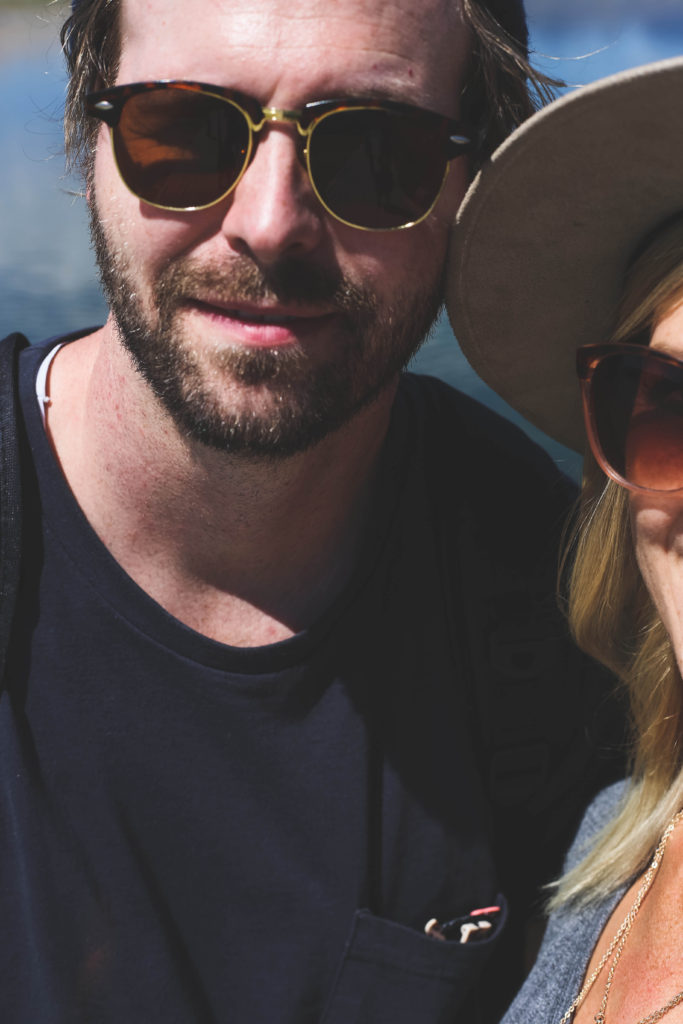 I forgot I had the 50 mm on when we were taking this pic haha I still like it so I'm keeping it!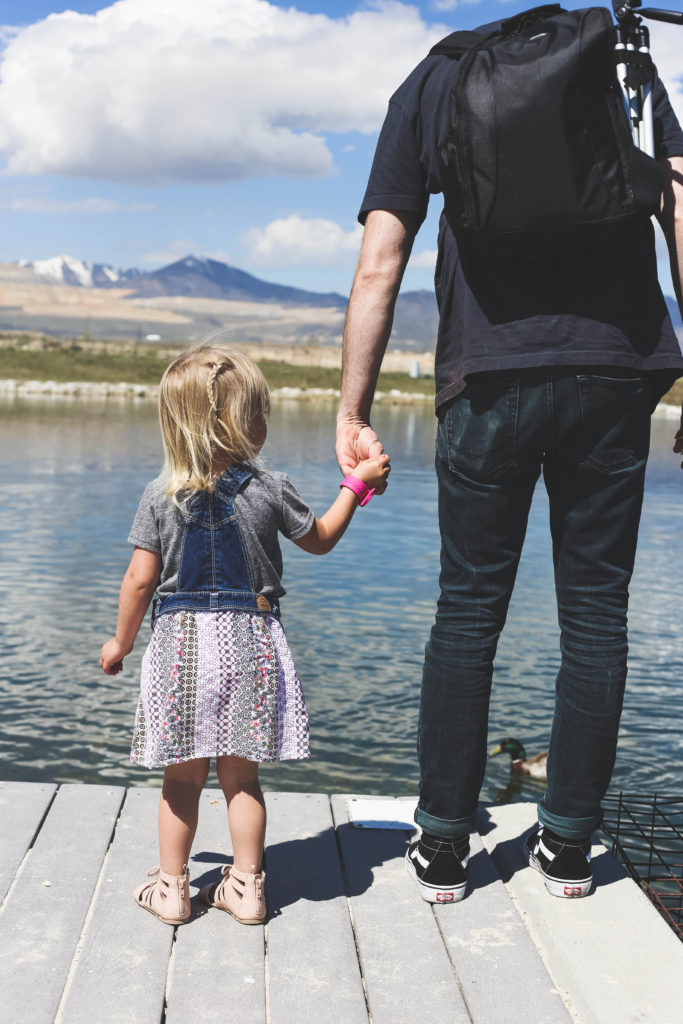 Holding Daddy's hand and watching the ducks. It was funny how fast they all swam over to us every time we walked down the dock. One of the ducks even skid across the water, the kiddos loved it.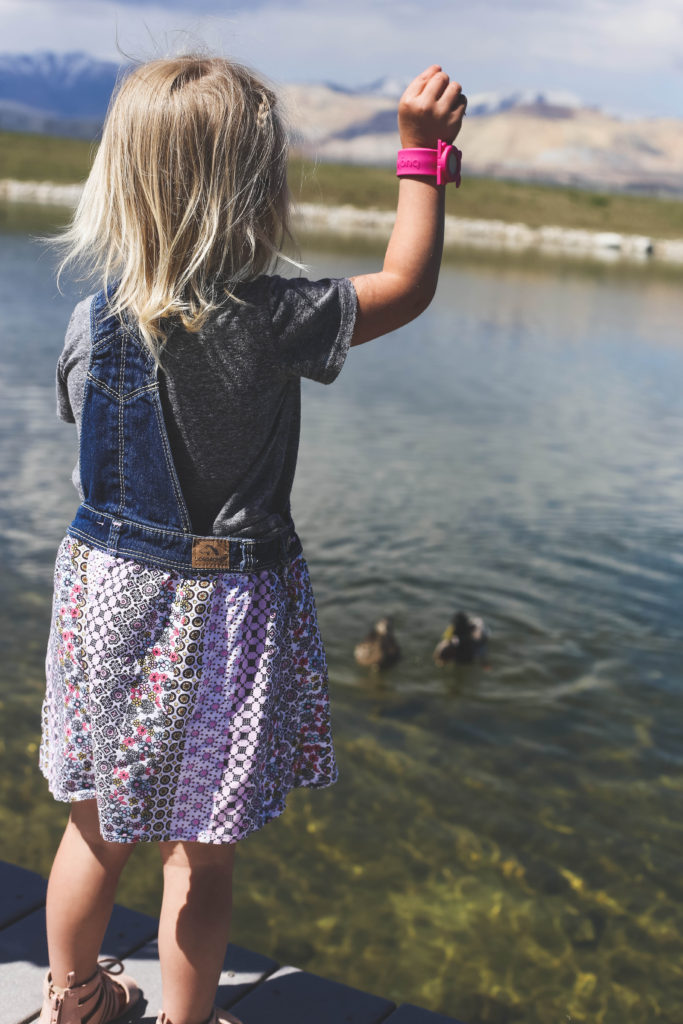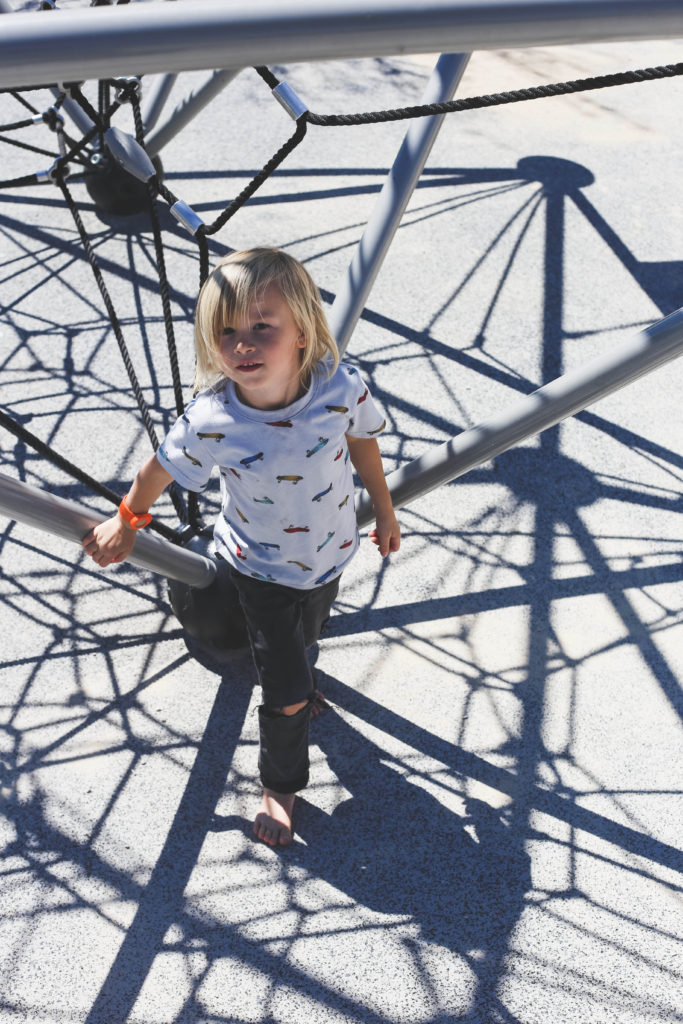 After they were done feeding the ducks, they played on the playground right next to the pond. Jovi told me he loved it so much he wanted to sleep there haha.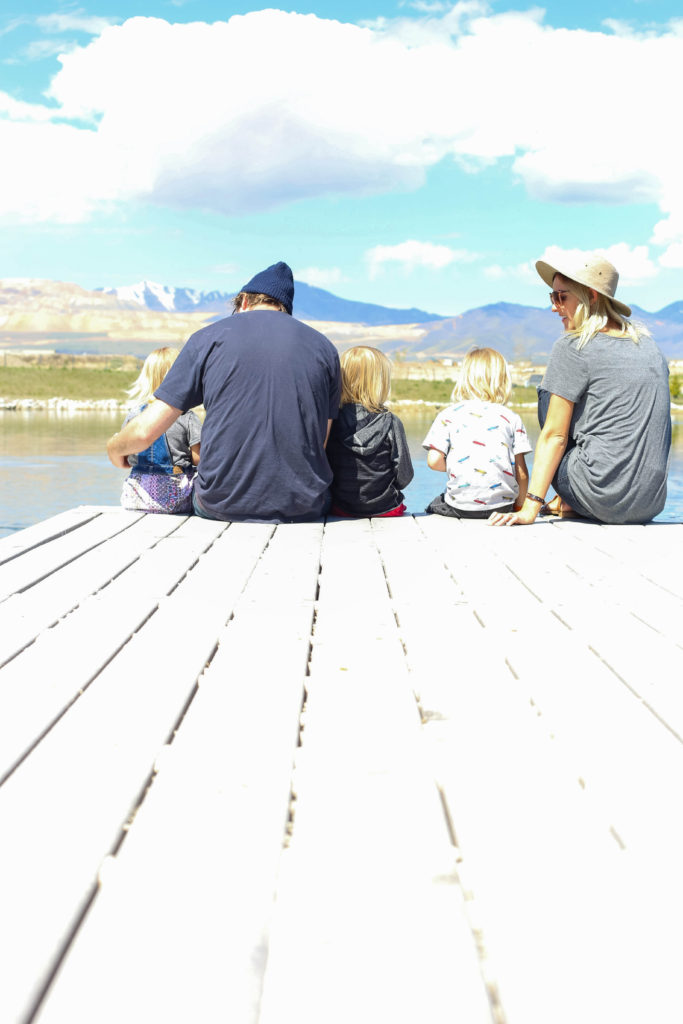 It's been a great weekend with great people 🙂 Hope all of your's was good as well! I have a code for you to get 20 percent off of a Buglet bracelet if you would like one! Just use this code BugletLOVE20
Happy Monday!
xoXox