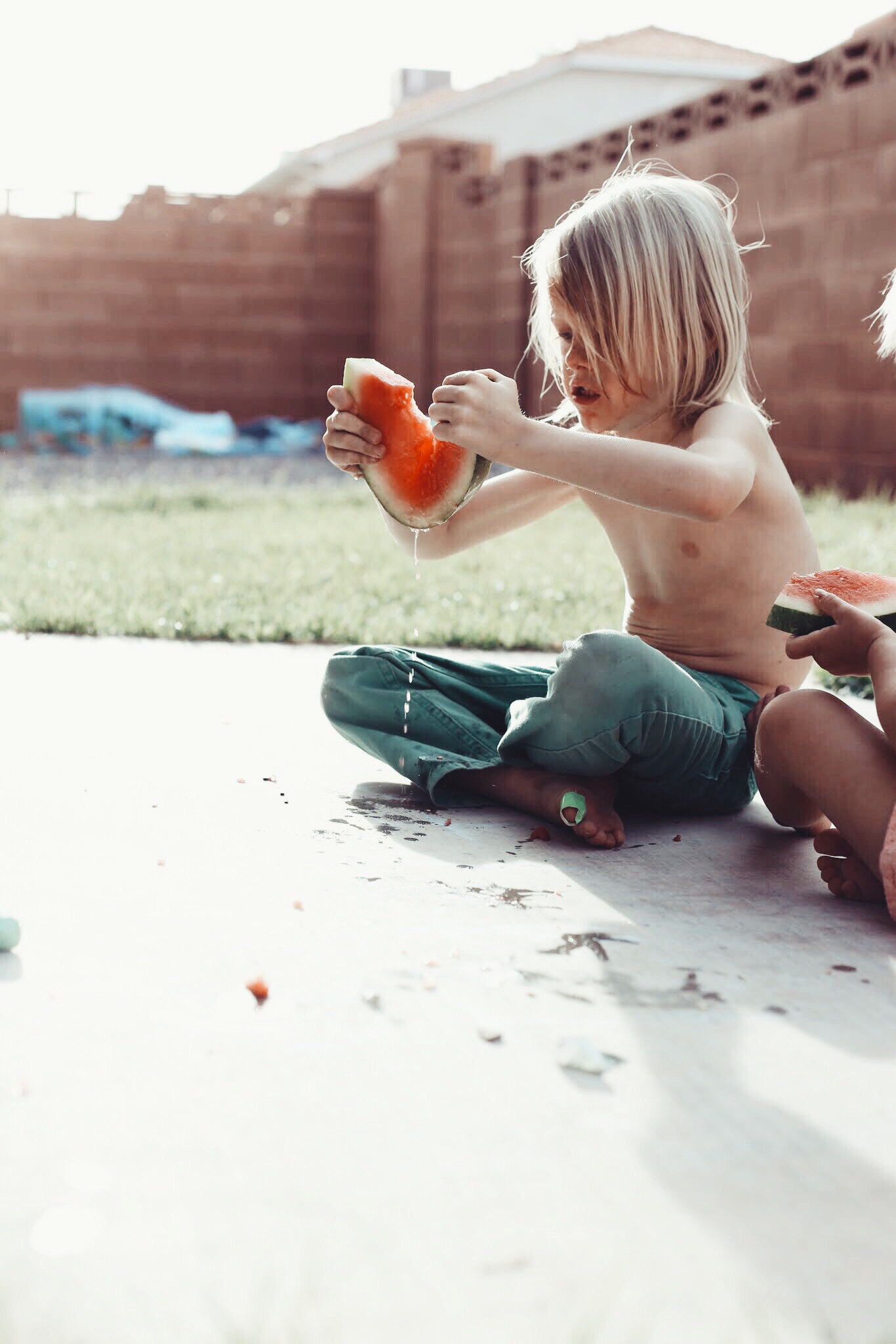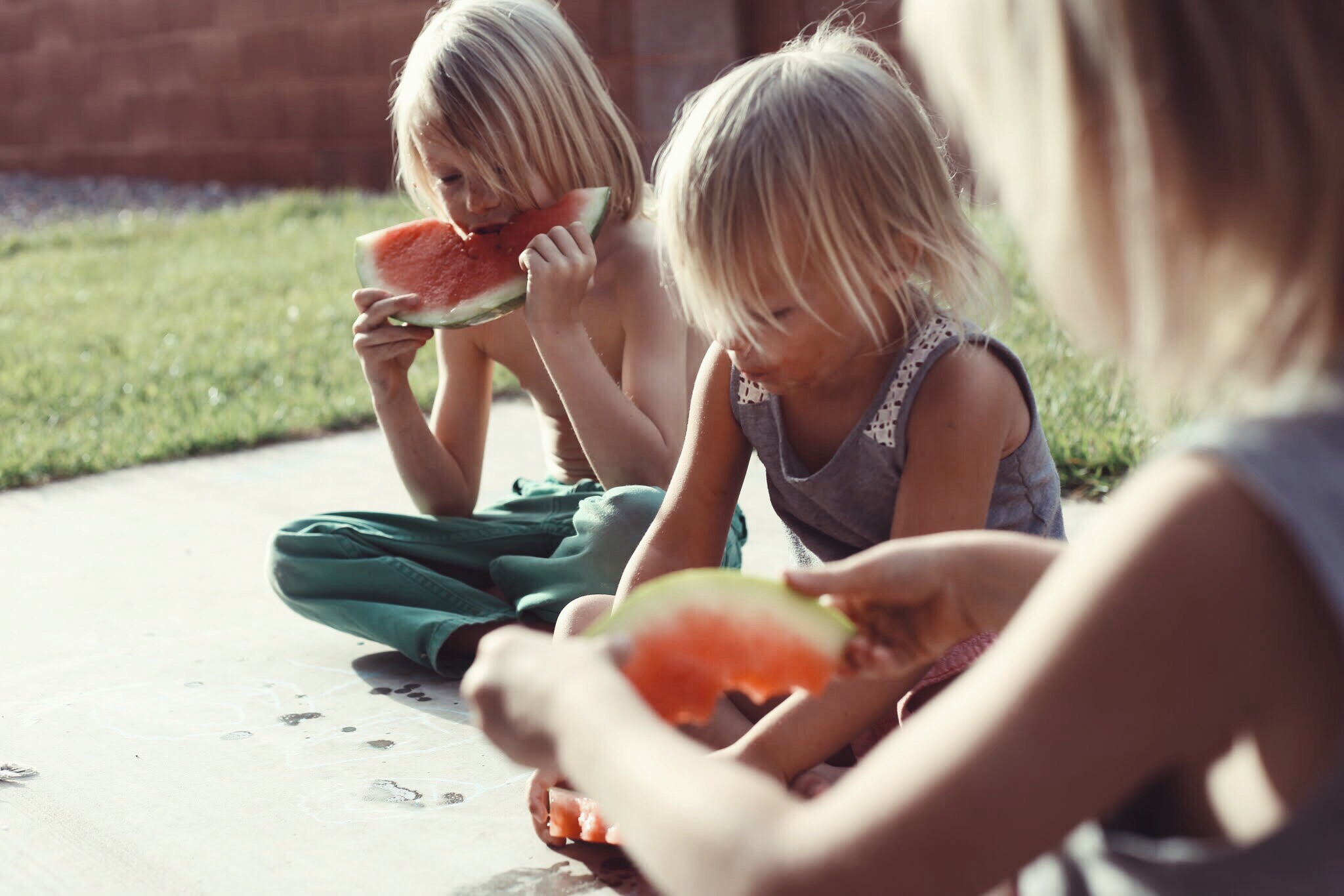 Nothing says summer quite like watermelon! And these kiddo's can't seem to get enough of it lately. They looove watermelon. I wish I could say the same. I'm actually kind of allergic to it! It makes my mouth and throat ich every time I eat it. Some days it's worse than others. Crazy right?! Glad my kiddos didn't inherit it from me!
This past month, the weather has been playing tricks on us. One day it's nice and sunny the next, it's crazy windstorms and then the next, rain. SO, when the warm days are here, we take advantage of them. but I'm sure once our real summer hits, then I'll be wishing for cooler weather haha.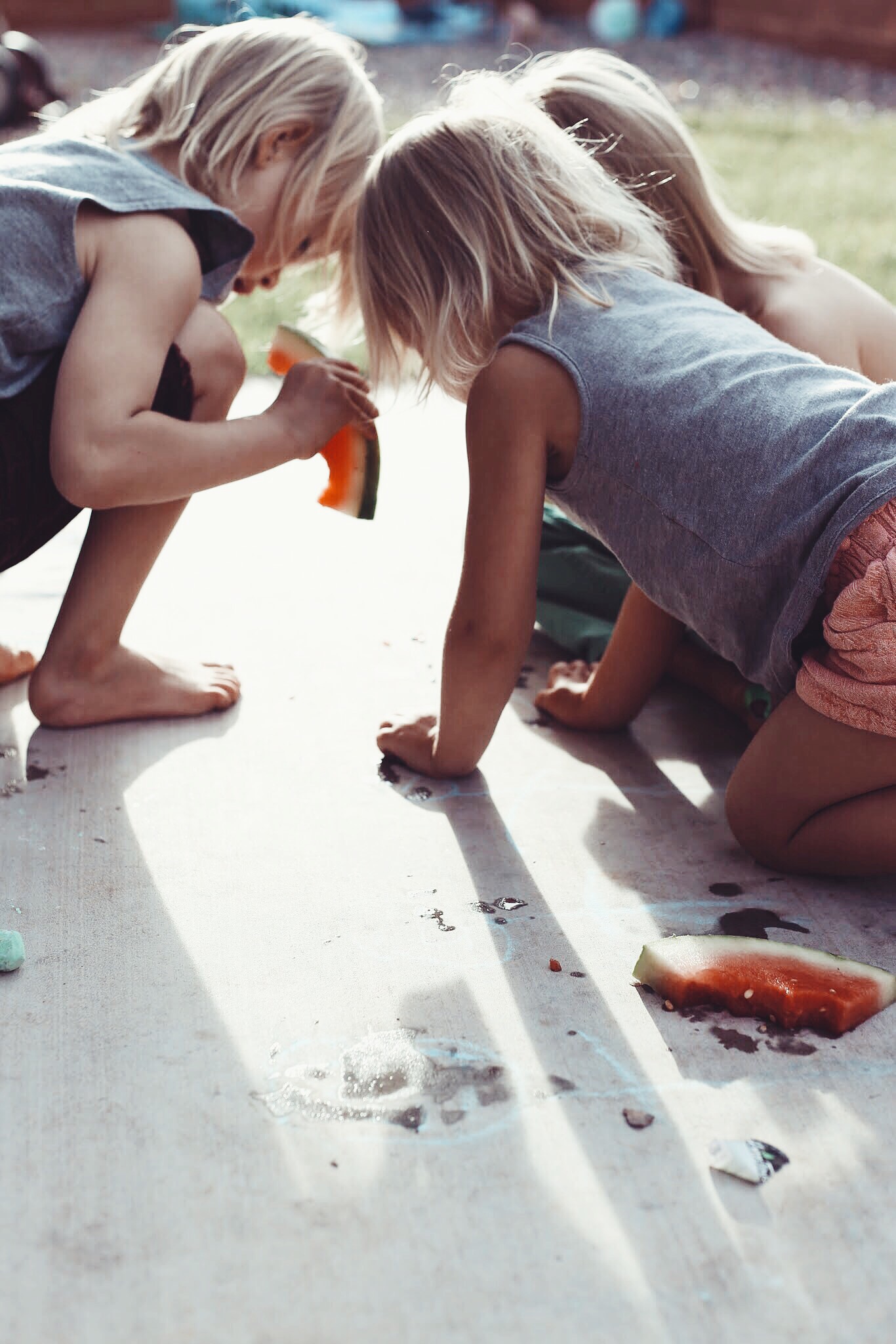 Wish they downed my dinner as fast as they downed these! It's really too bad watermelon can't be considered a full meal, then I'd be serving it for breakfast lunch and dinner;)
Before their watermelon treat, we spent the day at the pool with some of our good friends. With as busy as life seems right now, it was nice to take a step back and enjoy the sunshine and good company.
Nixon started teaching himself how to swim! he ditched the floaty's and started swimming underwater back-and-forth from the steps to me! One minute he's saying "mom, I want to learn how to swim" and the next, he pretty much taught himself! It's on my snapchat story if you want to see 🙂 my username is tays1022.
It was a nice little refresing break before we head out of town again for the weekend. We are going up for a workshop our good friend Tracy is doing. Gibby and I will be models and Evan is going to be styling the hair. It's been in the works for a few months so it should be fun! Plus I'll take any excuse to be in photos with my kiddos and Tracy behind the lens any day of the week. Happy Thursday!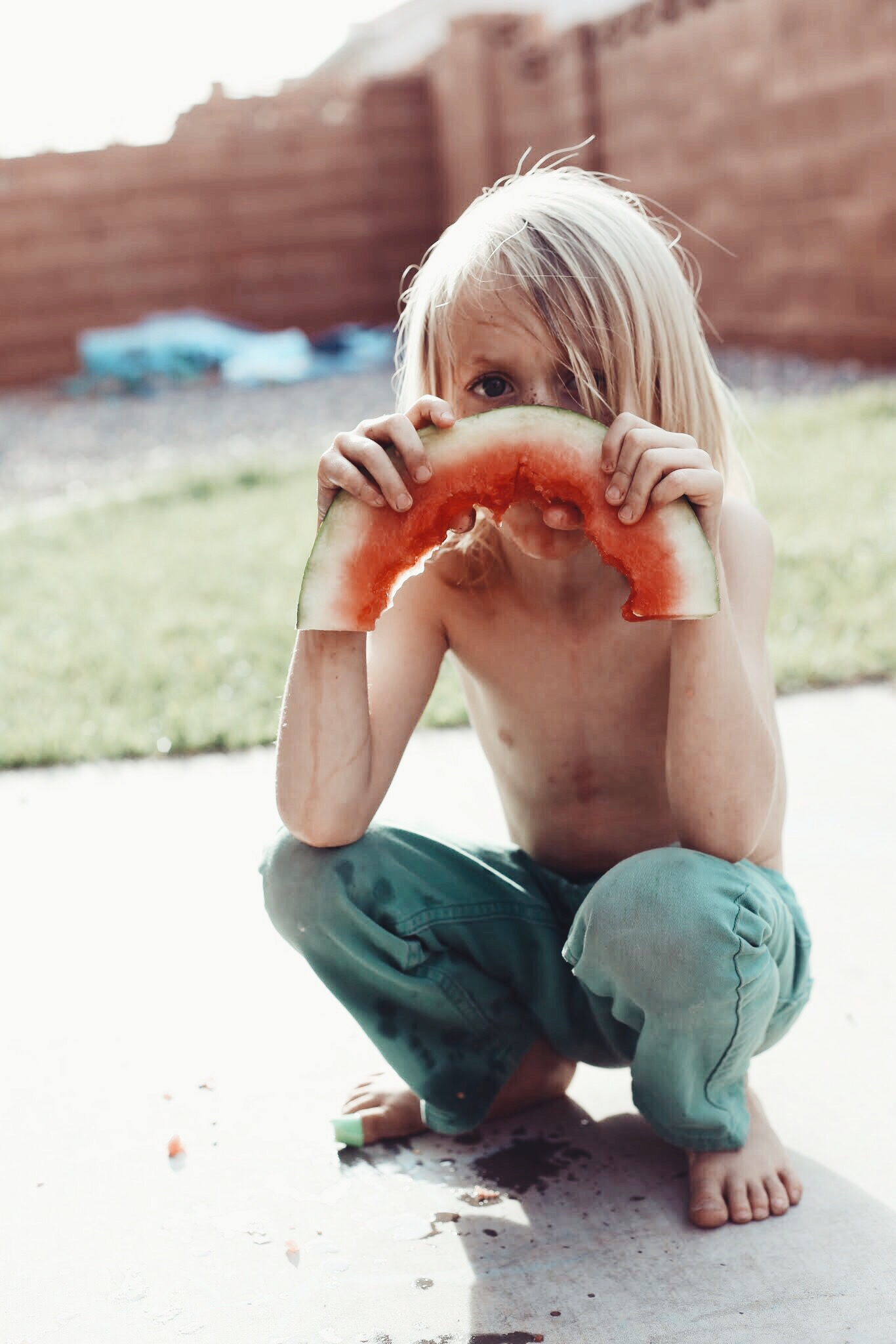 More proof of their love for watermelon here and here 🙂
 xoXox