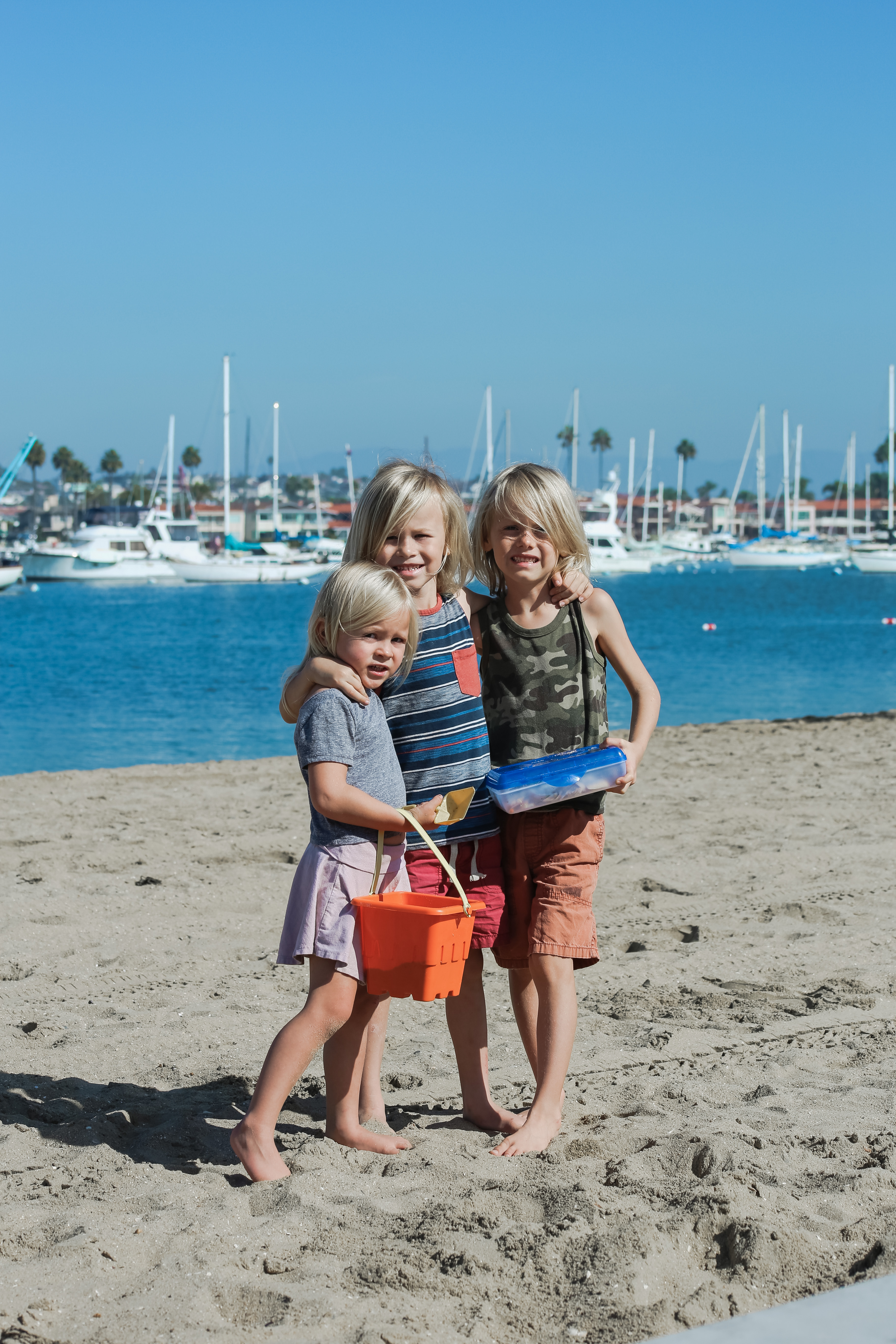 We have been spending the last few days in Southern California and loving every minute of it! Well let's be honest, we could have done without the tantrums here and there throughout the day buuuuut for the most part, it's been a great trip! I have to take inconsideration that the little loves have been doing very well considering the whole time change plus time difference that we seem to finally be getting use to now that it's time to leave. We will see how it goes when we get back home! Fingers crossed that it's not too hard of a transition. It was Jovi and Gibson's first time to California! We came with Nix when he was one and stayed in a beach house with Evan's family but he doesn't remember it, so the beach was pretty much a first time experience for all three of them! And guess what? They LOVED it. Even the cold water didn't faze them. The loved running out to the waves and jumping over them. They also spent a lot of time collecting seashells (something I remember loving as a little girl.) We are coming home with a whole bucket full of them that Nixon is going to bring to his schools show and share. All his idea. 🙂
The first few days here, Ev attended a hair class, so the kiddos and I roamed around the beach while he was in class, then spent the afternoon and evenings with him once he was done. One of the days while he was in class, we met up with some friends at a cute park in Newport called the Marina Park. It's right by the harbor and has a cute slide that looks like a lighthouse! It's also right by a harbor so the kids could play at the park then run down to the sand and water. Nixon talk me into going down the lighthouse slide and it shot me out so fast right onto my butt. hahah. He was laughing so hard he almost fell over. I guess it was worth it to see that boy laugh so hard. But from now on I won't be attempting slides anytime soon.
Some photos of the kiddos playing by the harbor while we waited for Jess and her littles to meet us there.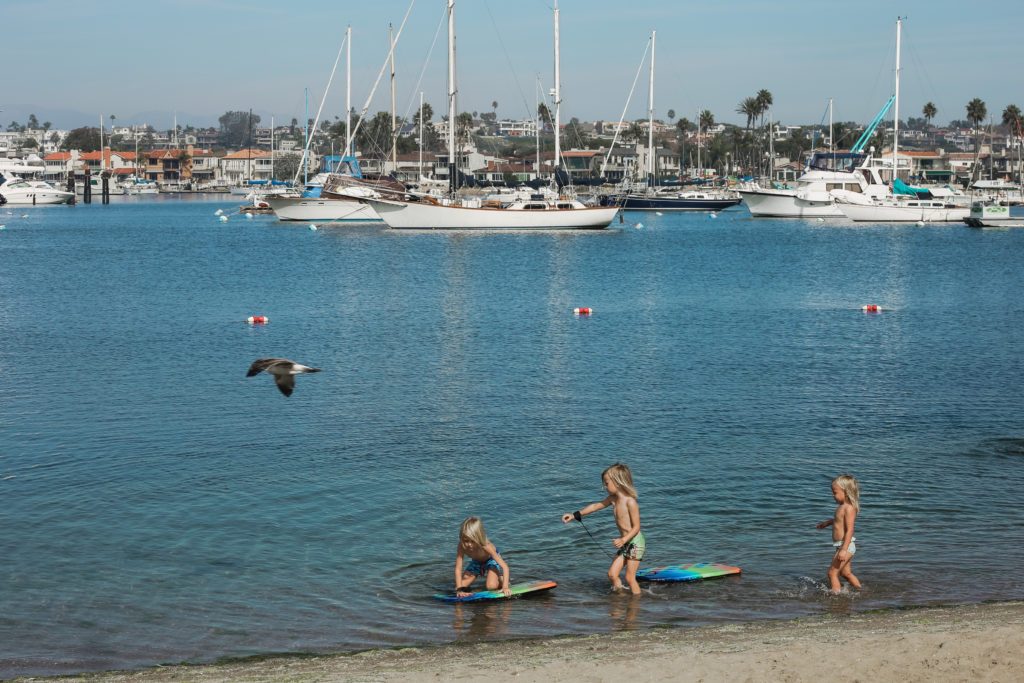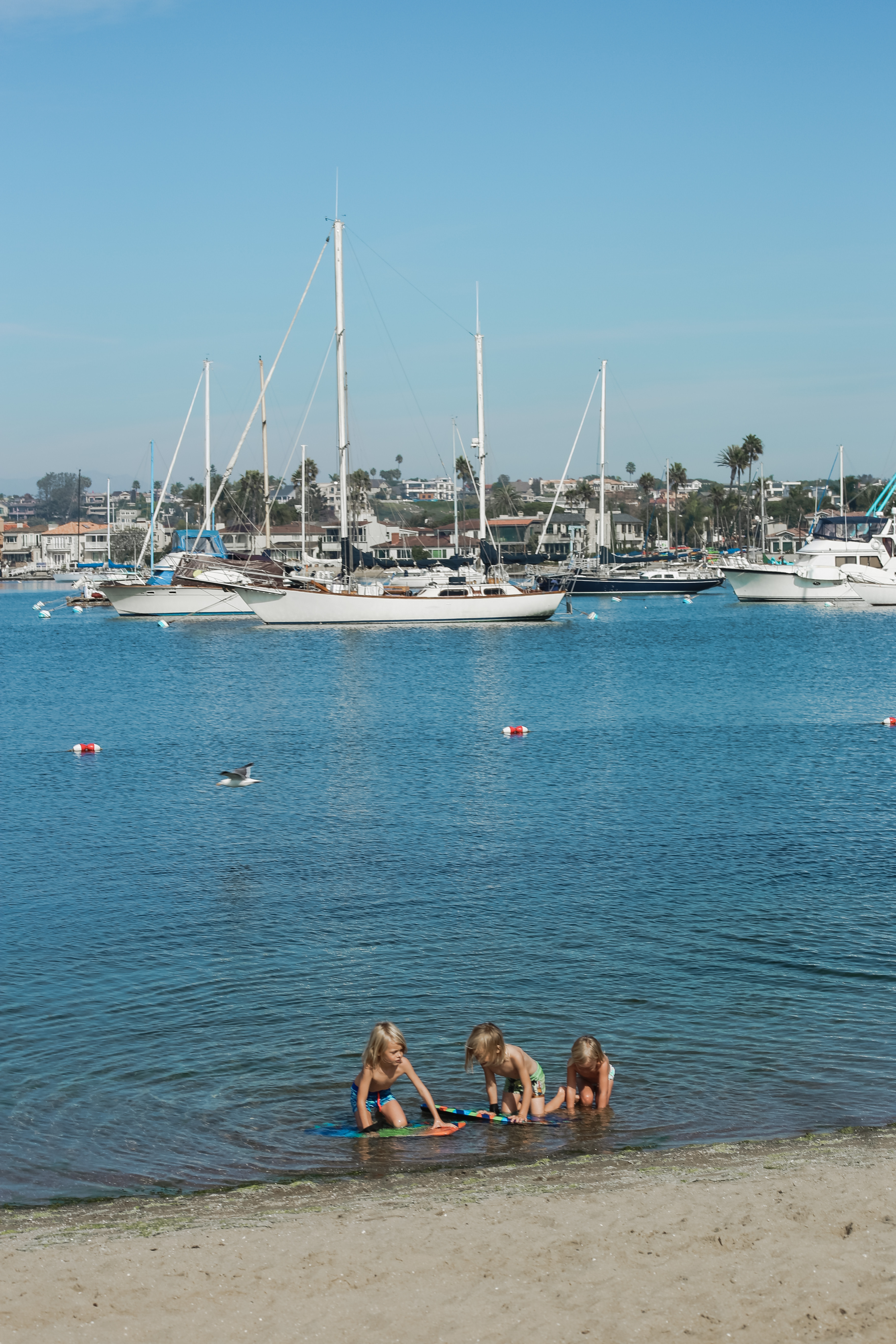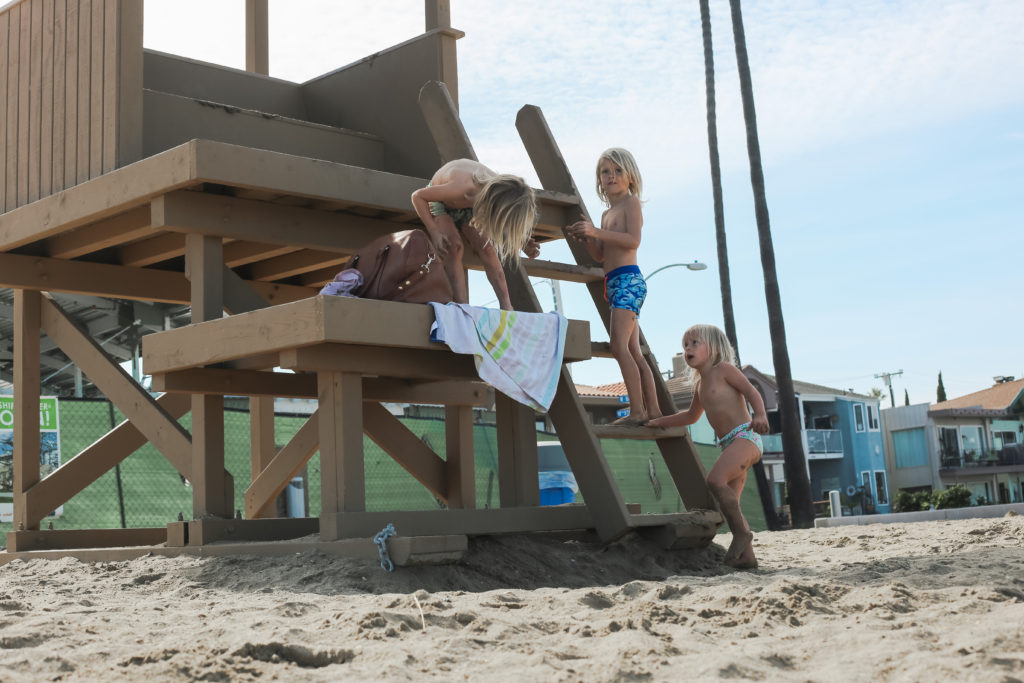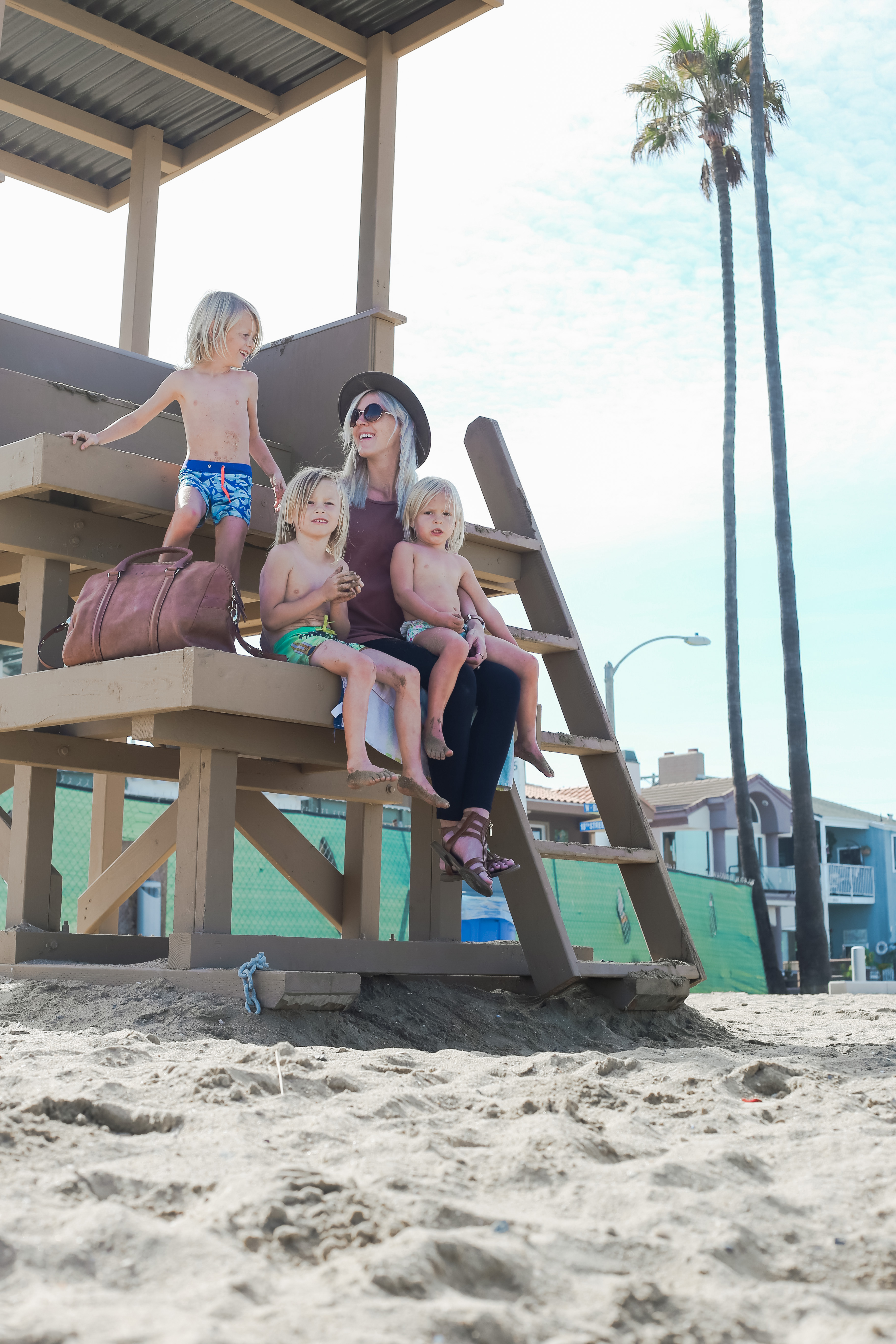 p.s I'm loving this new diaper bag by Josefina! It's made in Spain and the quality is just so good! Go check them out!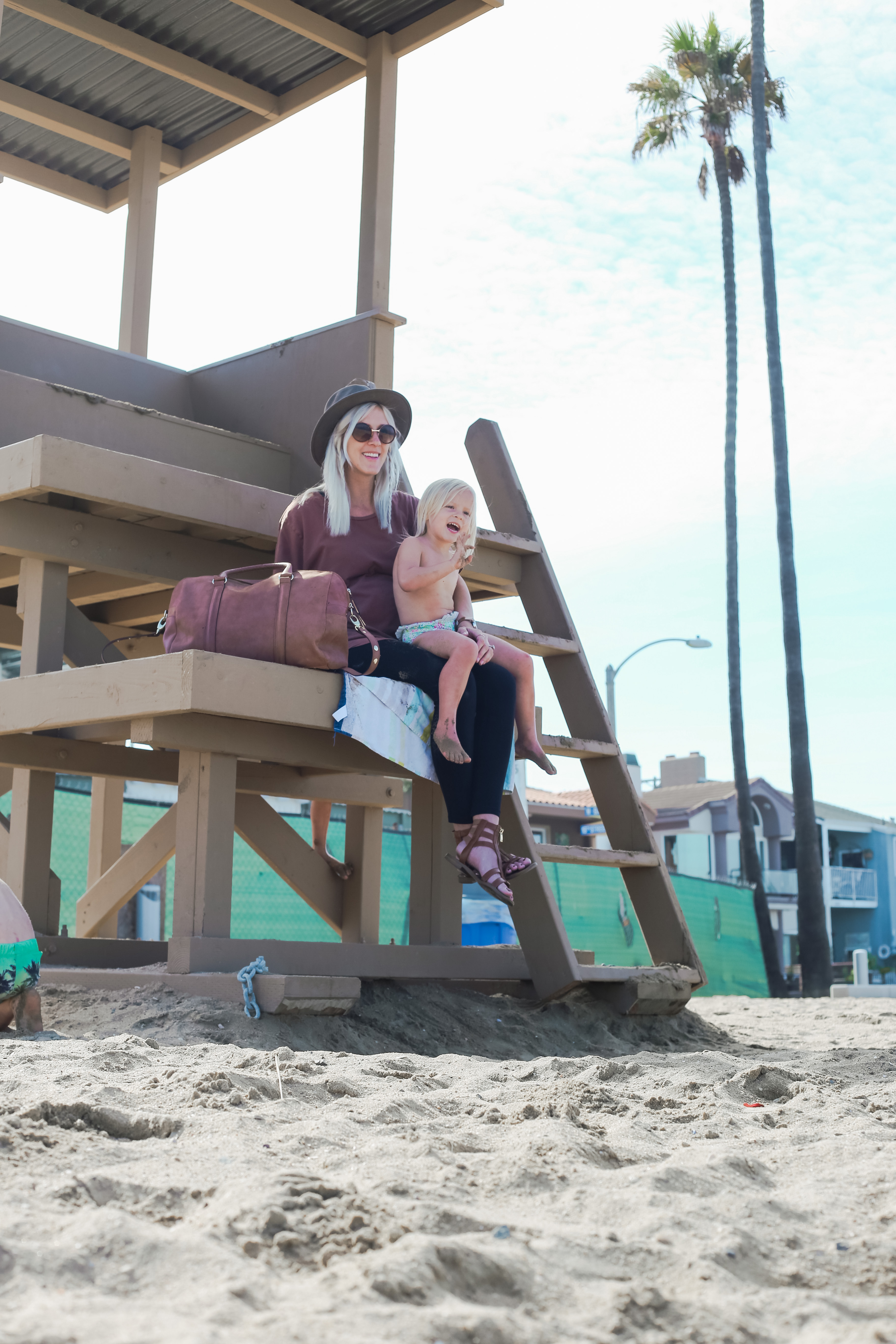 She was waving to all the seagulls flying by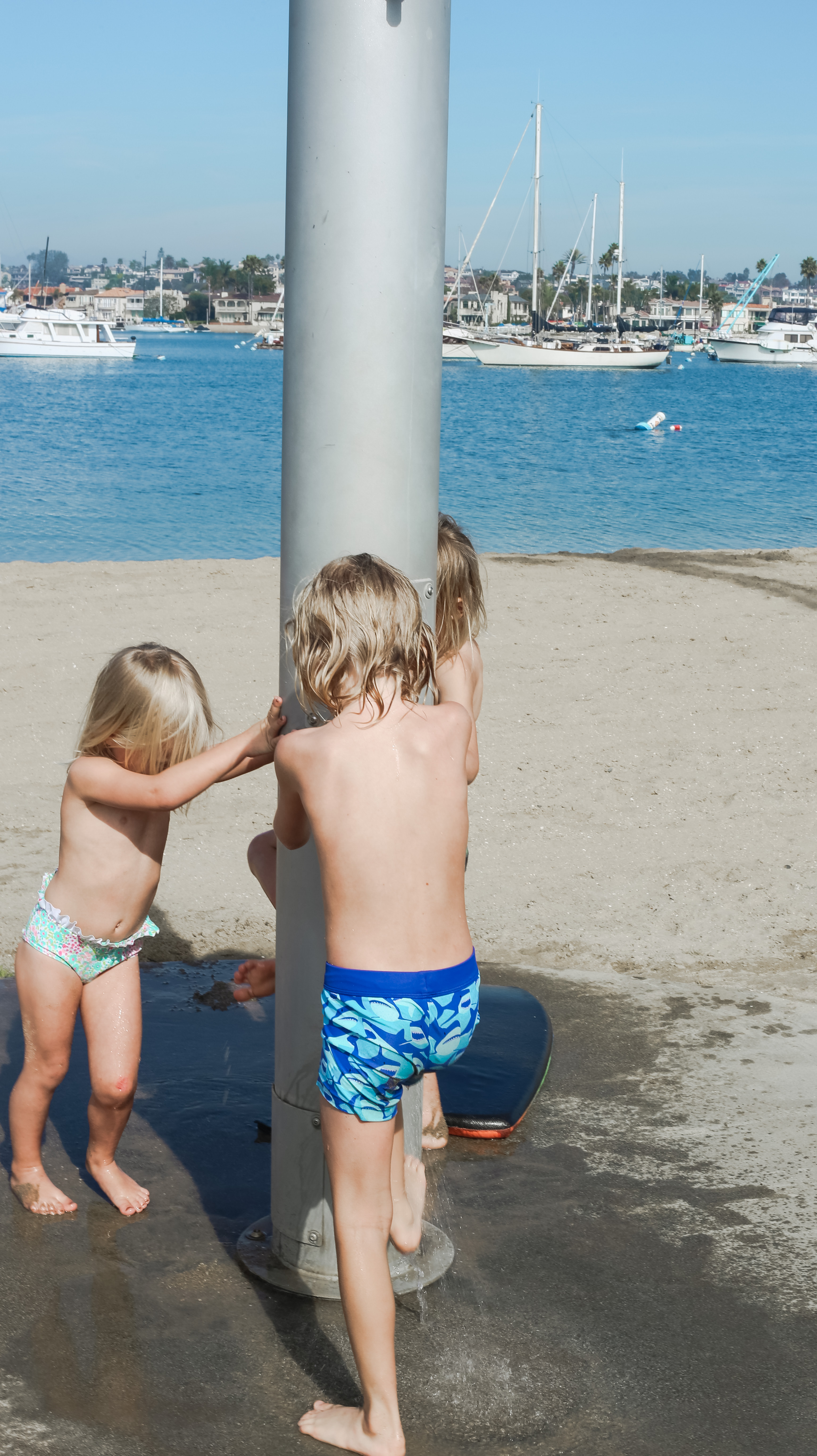 Washing off all the sand just to get sandy again. 😉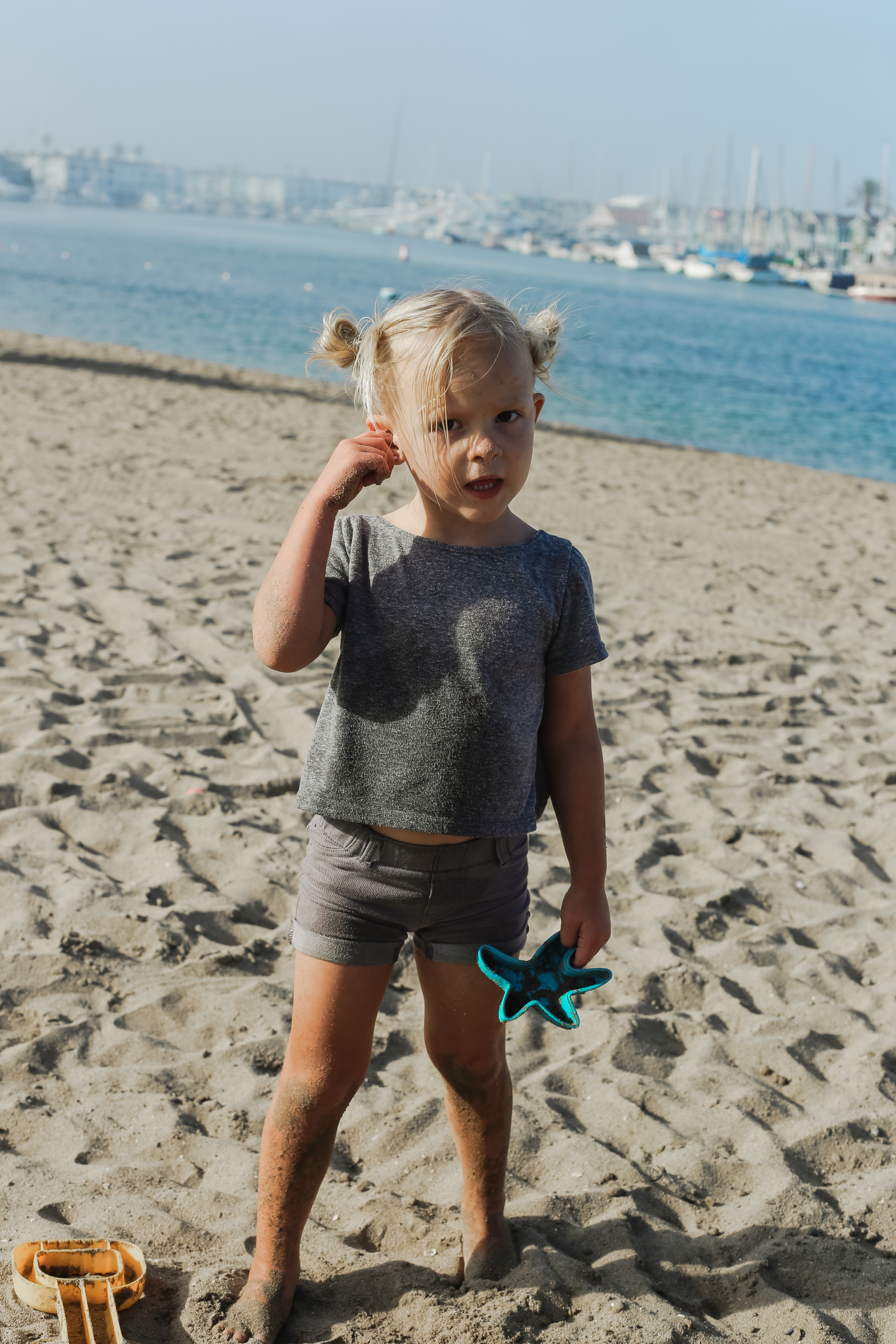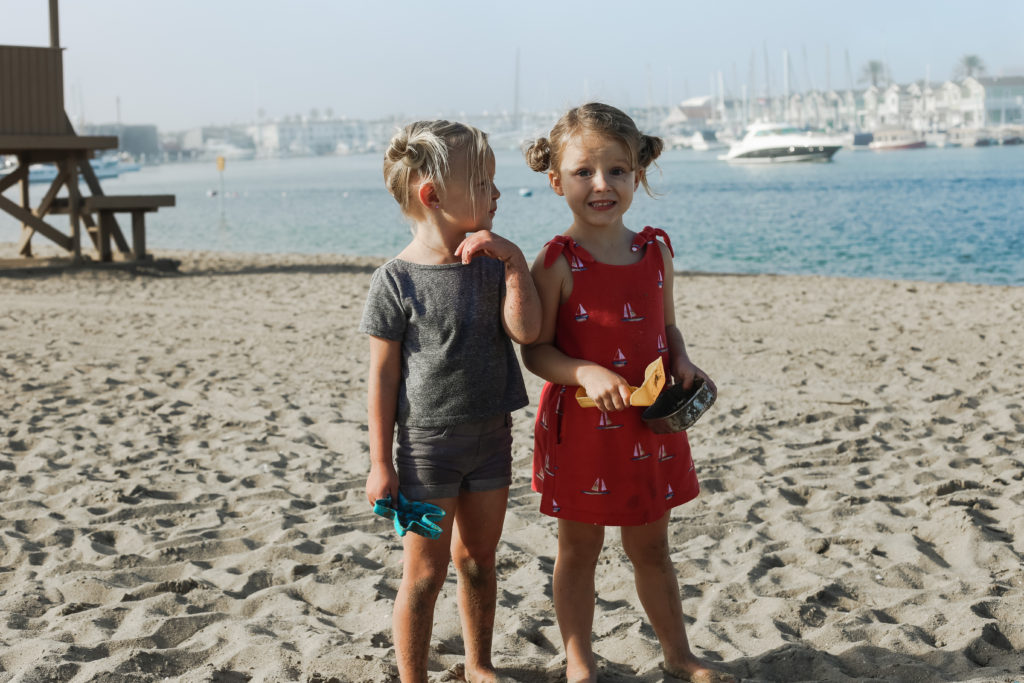 Gibson and Ivy! These two girls were so fun to watch. They loved playing together and made us all pancakes. Gibson doesn't have any girl friends her age, so it was so fun to see these two interact! They looked like little twins roaming around and instantly became best friends. <3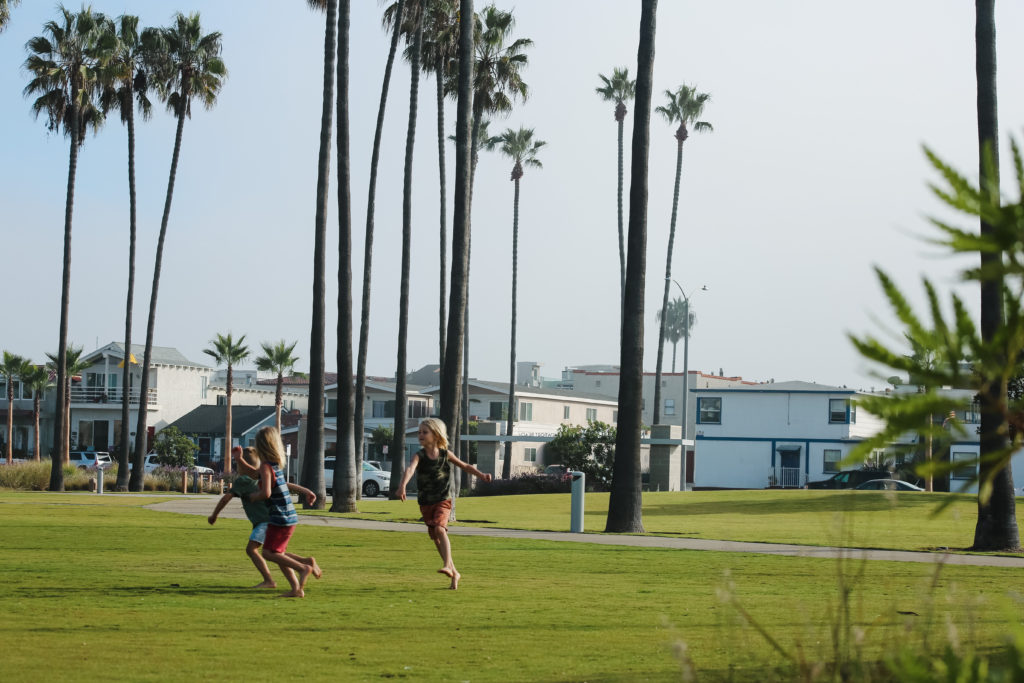 Nixon, Jovi and their new friend Milo all playing tag on the grass. The boys got along great with Milo as well! It was sad to have to leave because of how much fun they were all having together.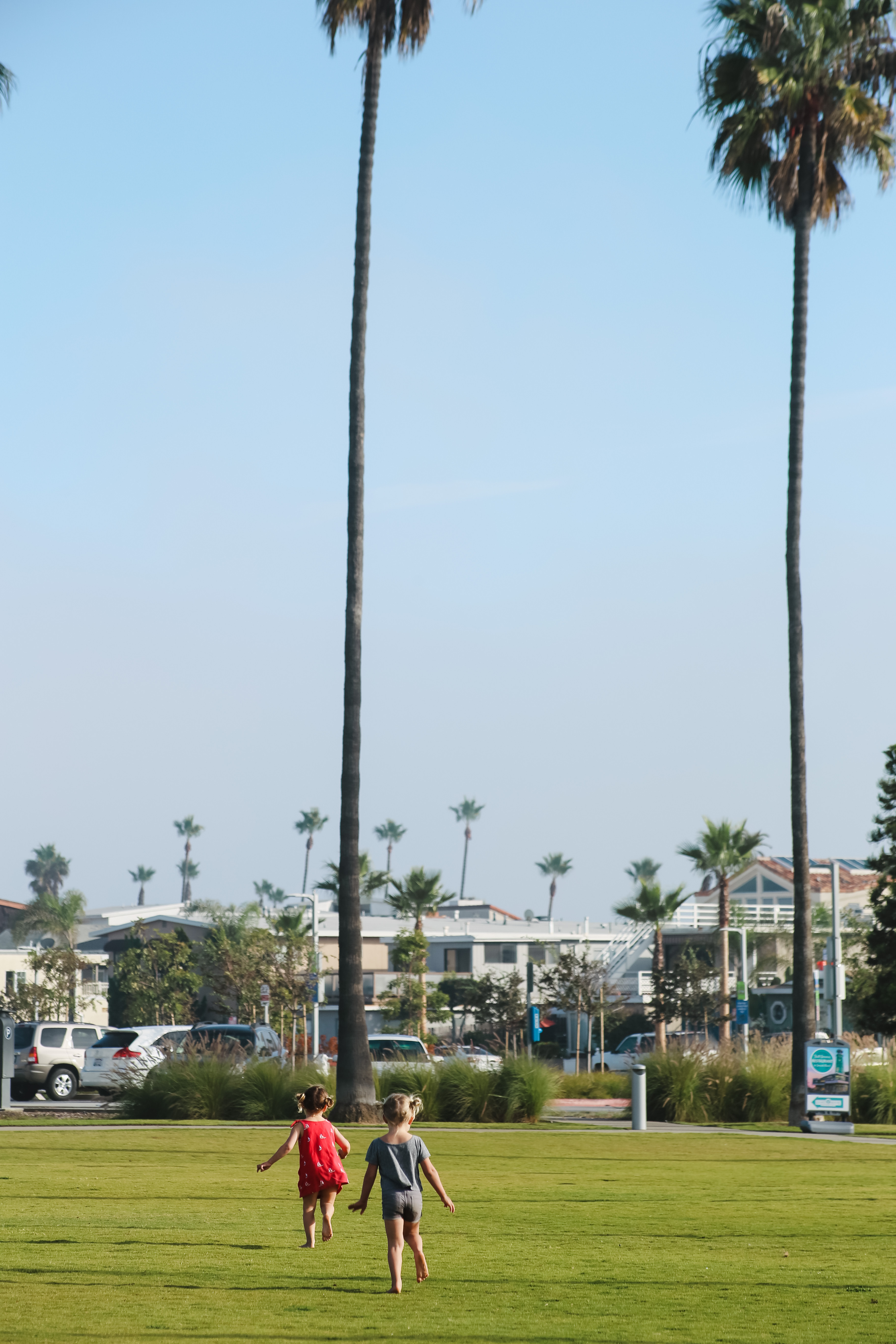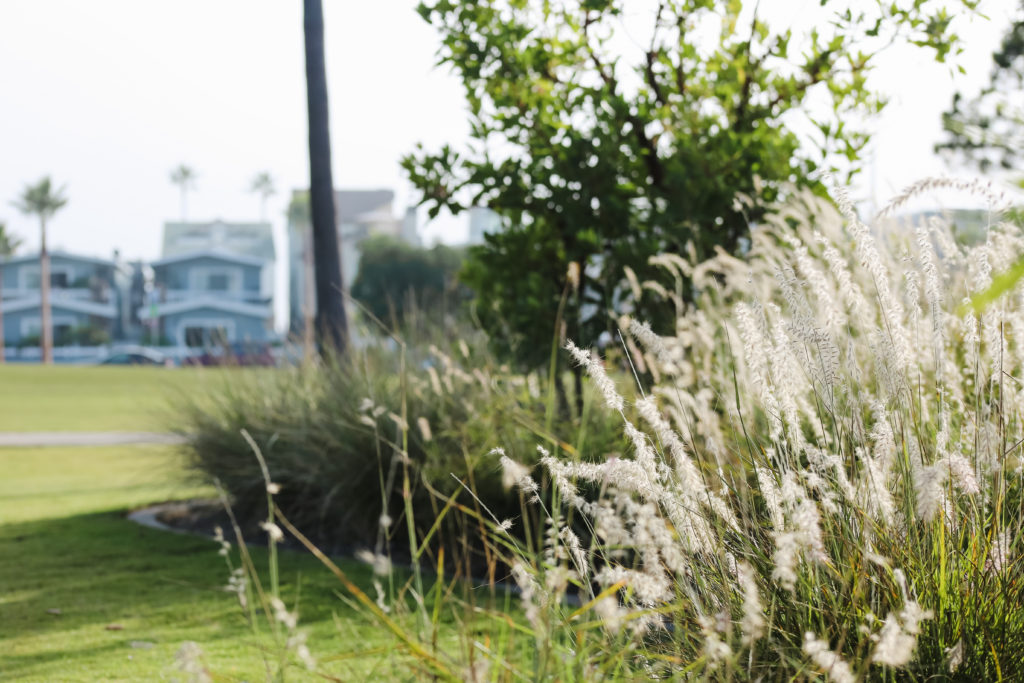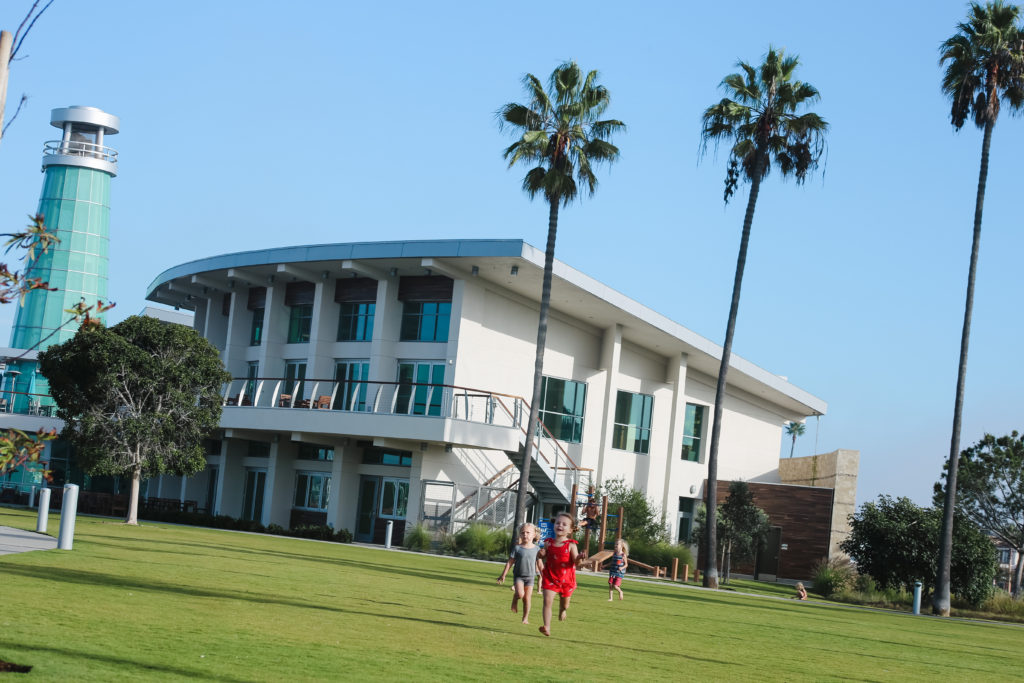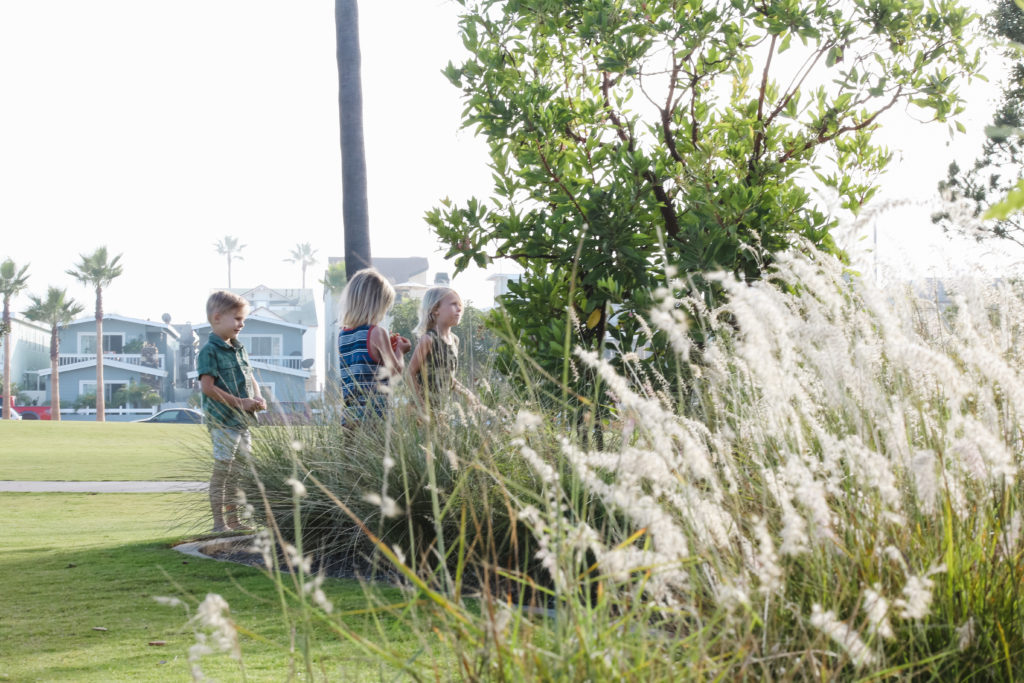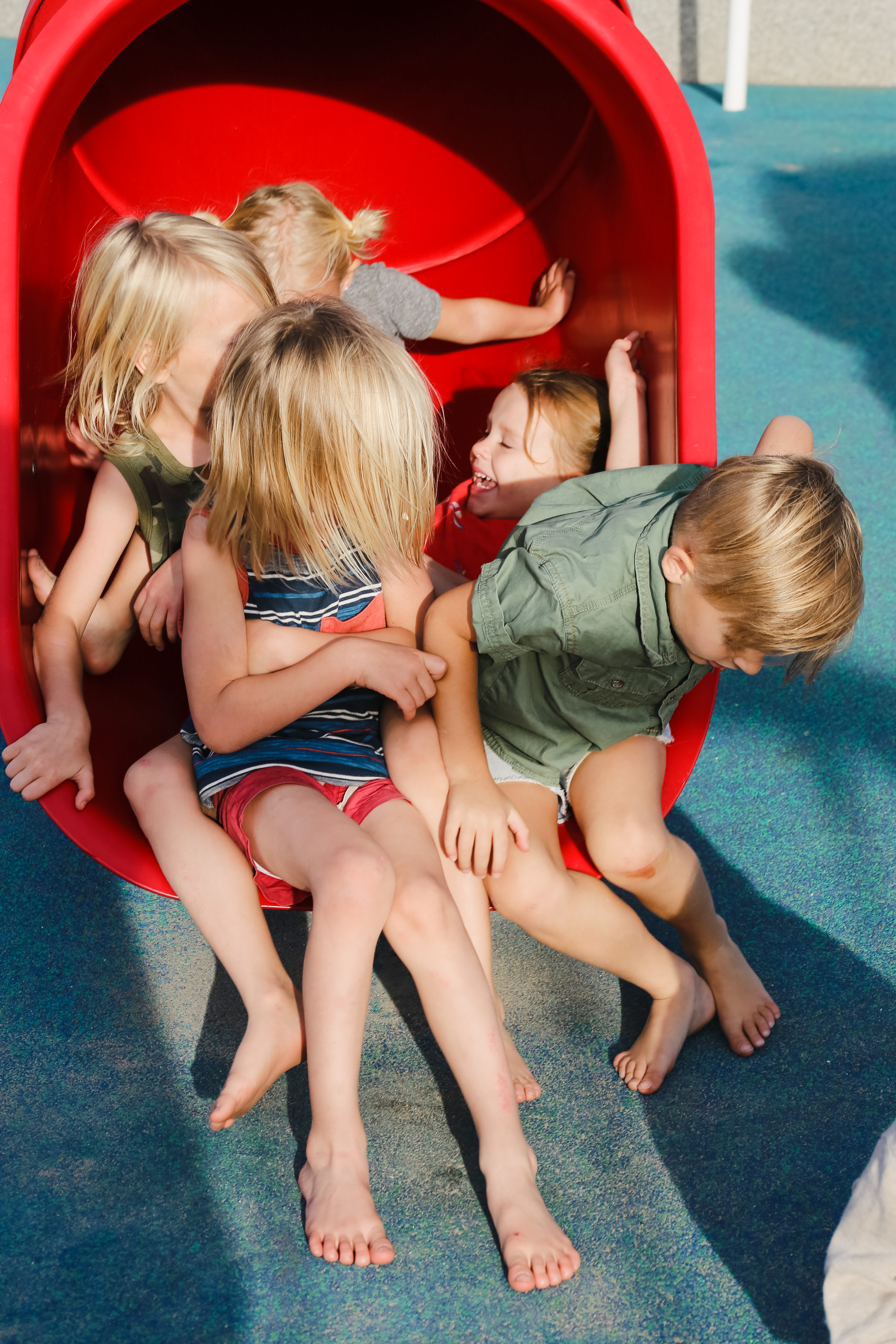 Wish we didn't have to live so far away!
Until next time Goodman family!
xoXox