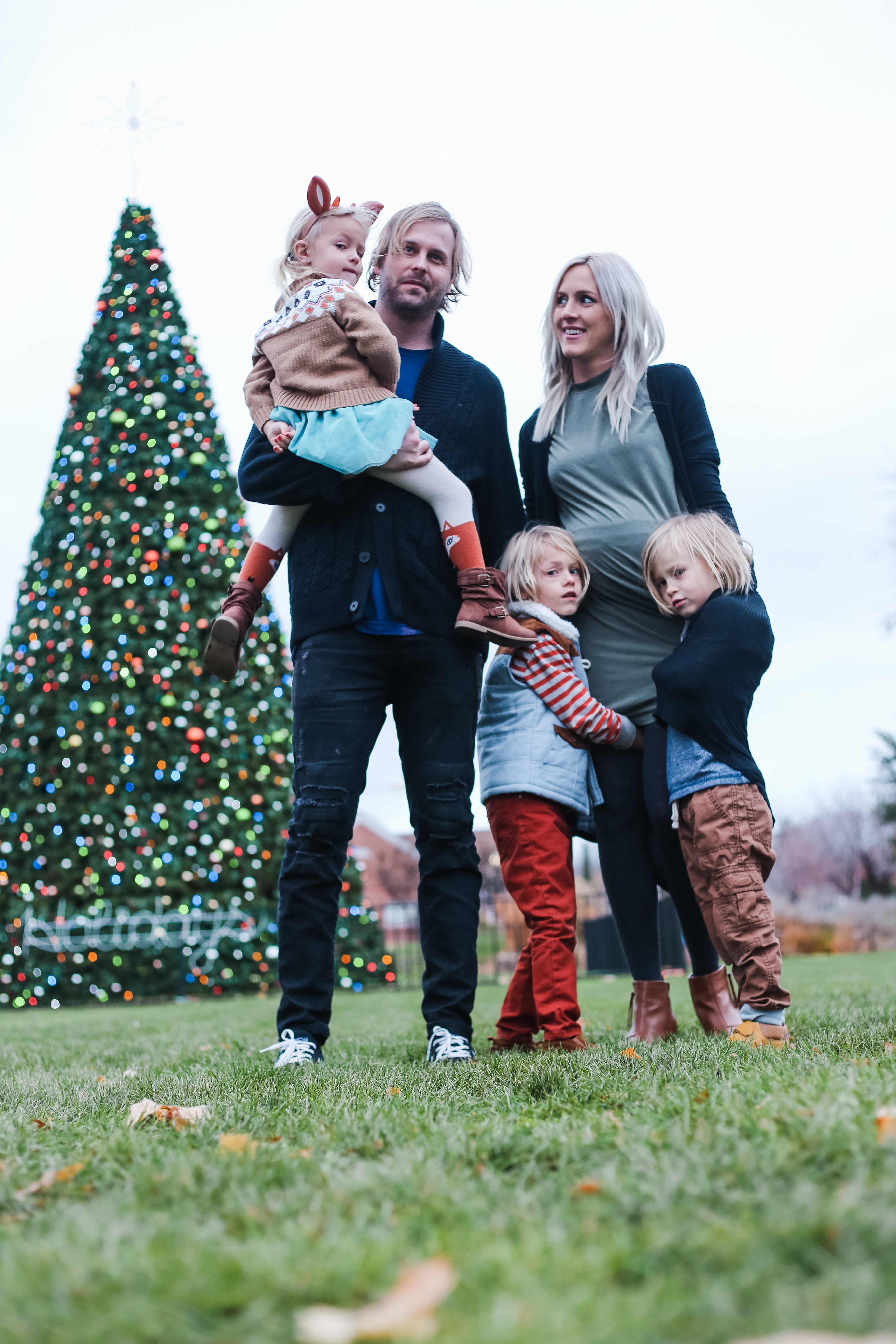 Happy New Years!!! December flew by just like I knew it would. We have been spending a lot of time with family and watching a fair share of Christmas movies, (some the little loves had never seen before) But they are still claiming the Grinch to be their favorite.
Christmas day was magic! I tried to drag out the day as long as possible 😉 The boys were the first ones up and rust into our room at 8am. They could hardly wait one second more to rush out to the front room! Their excitement and faces expressions were priceless. Gibson's best reaction was over some new sippy cups! haha she cracks me up. The boys were super excited over a dino castle they had sat and played with at the store for 15 mins just before Christmas and would have stayed longer if we didn't have to leave! They were SO excited when they saw it sitting on our couch by their Christmas stockings. The little loves surprised Evan with his favorite chocolates from Sees and Ev surprised me with the softest most comfy blanket EVER.
While I had the kiddos help me clean up all the wrapping paper and throw it into a large garbage bag, Ev made us all french toast for breakfast. We spent the morning hanging out and playing with all the new toys then got ready to go spend the rest of Christmas at my parents.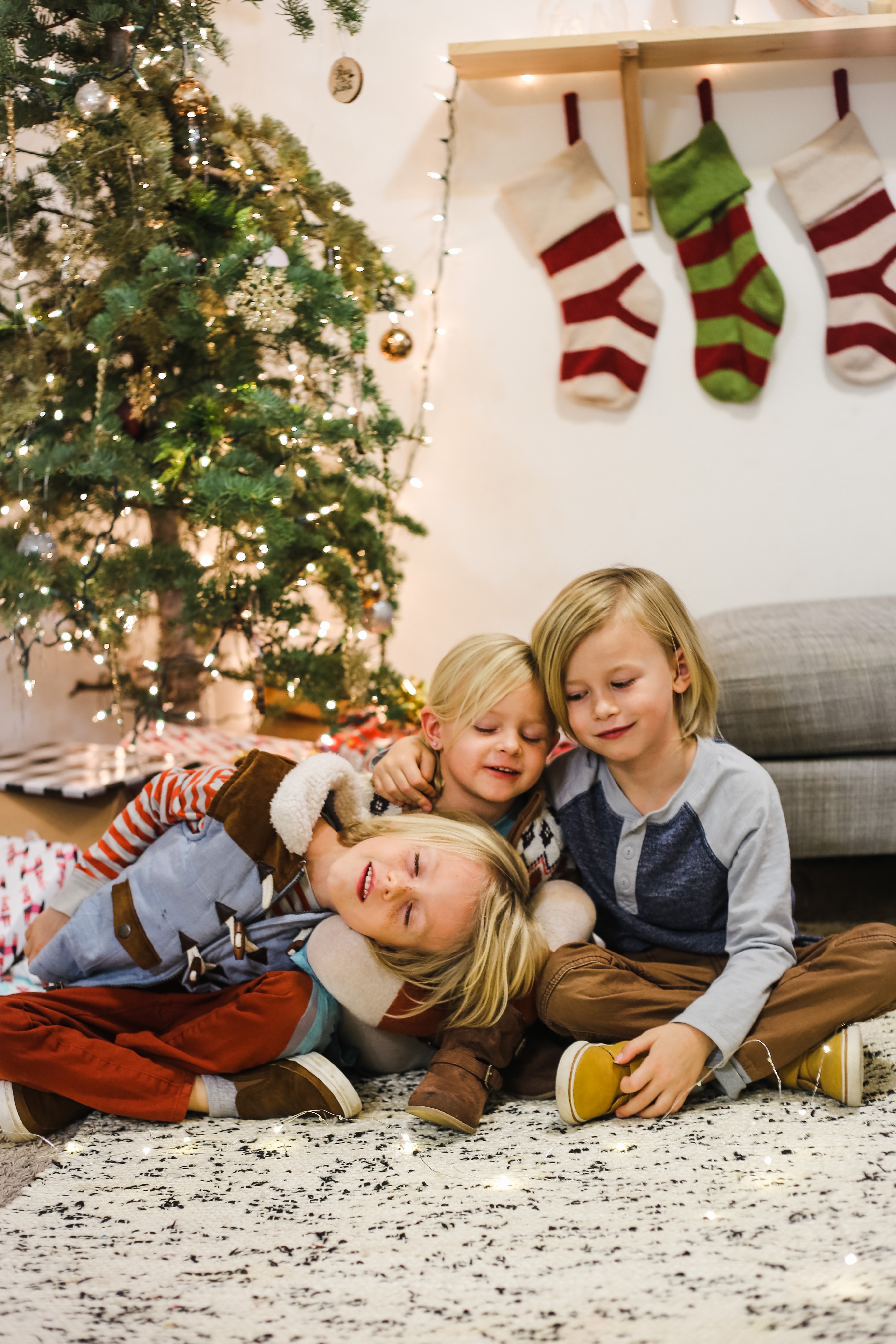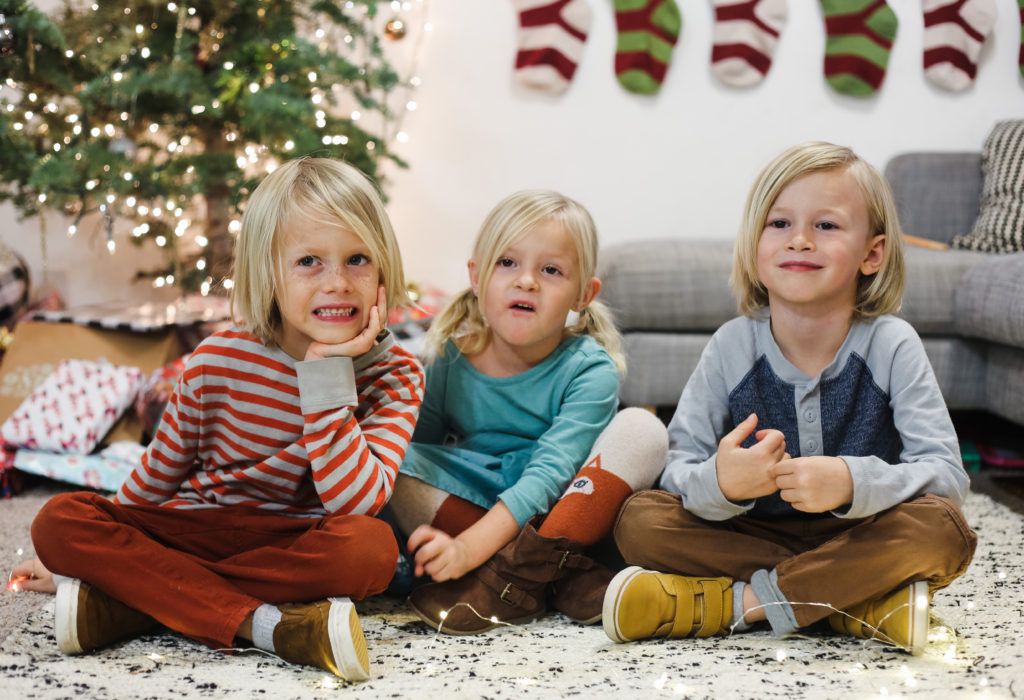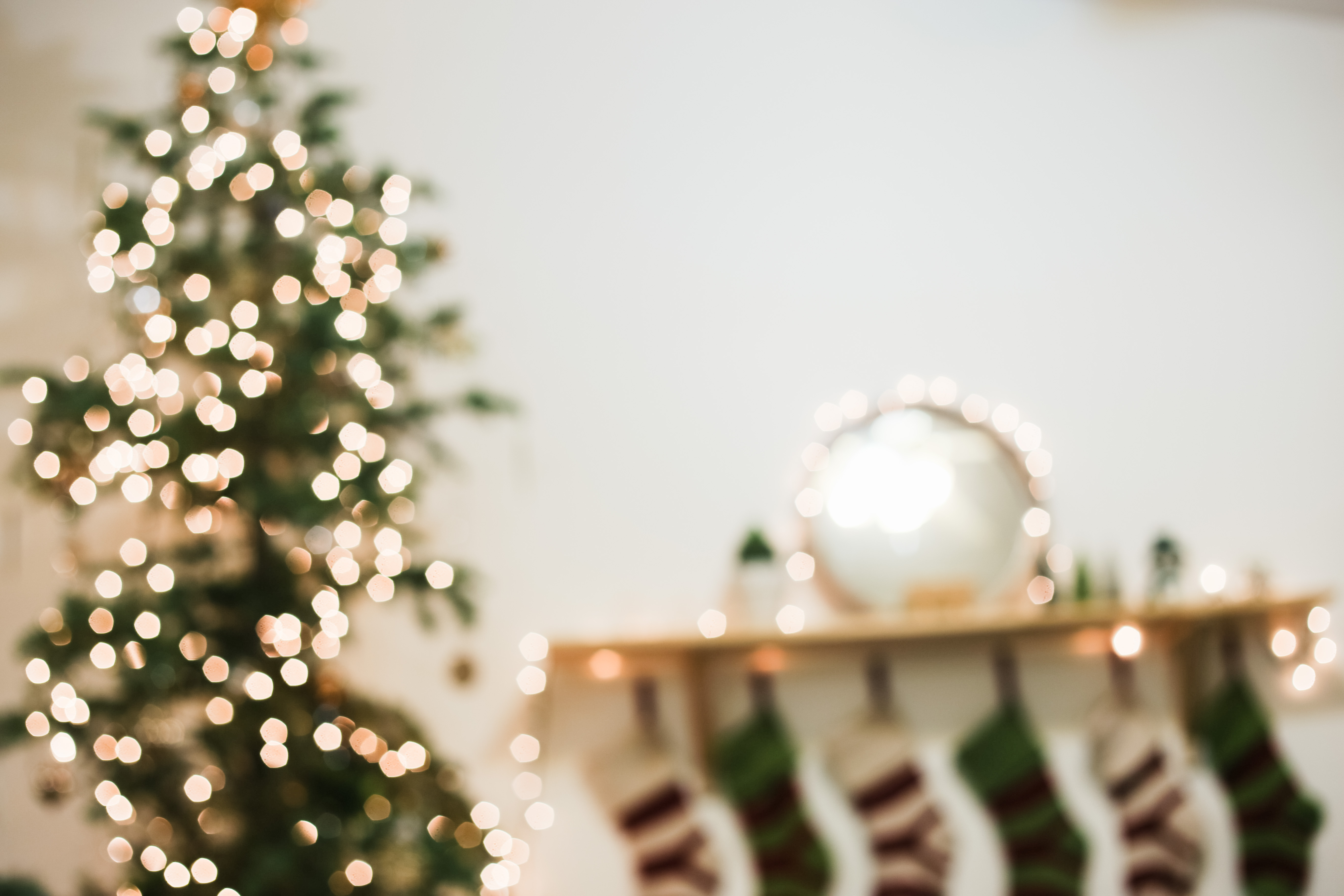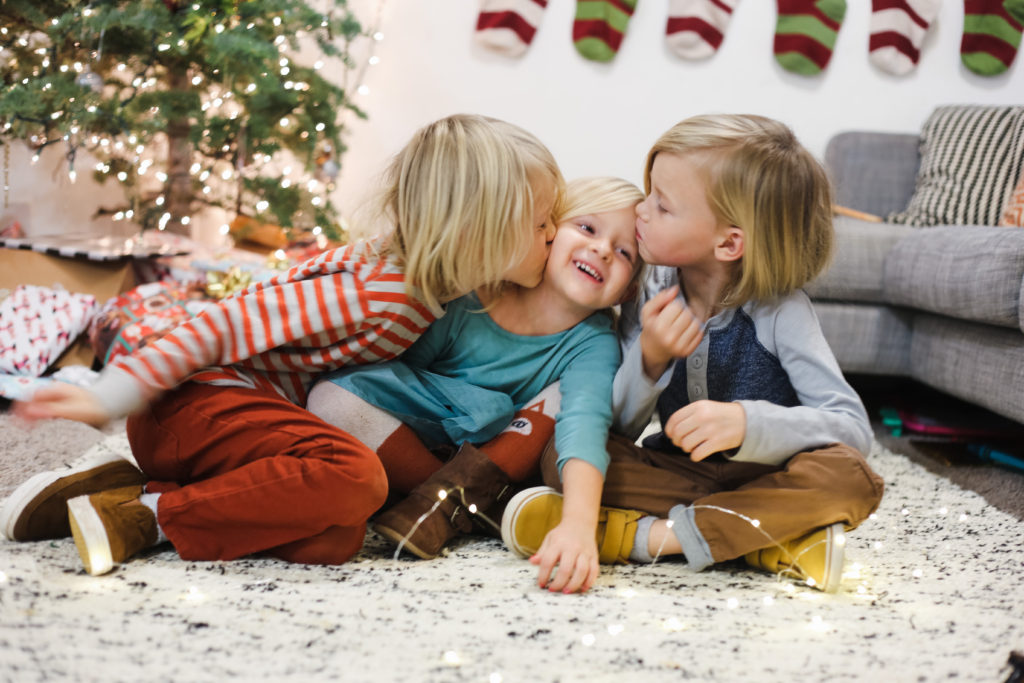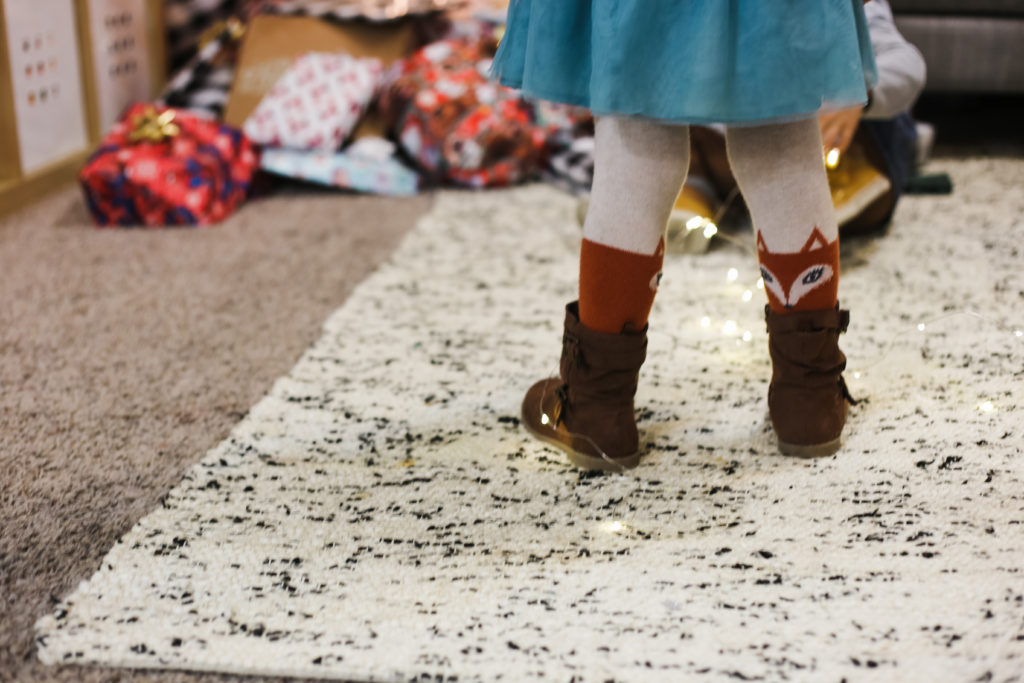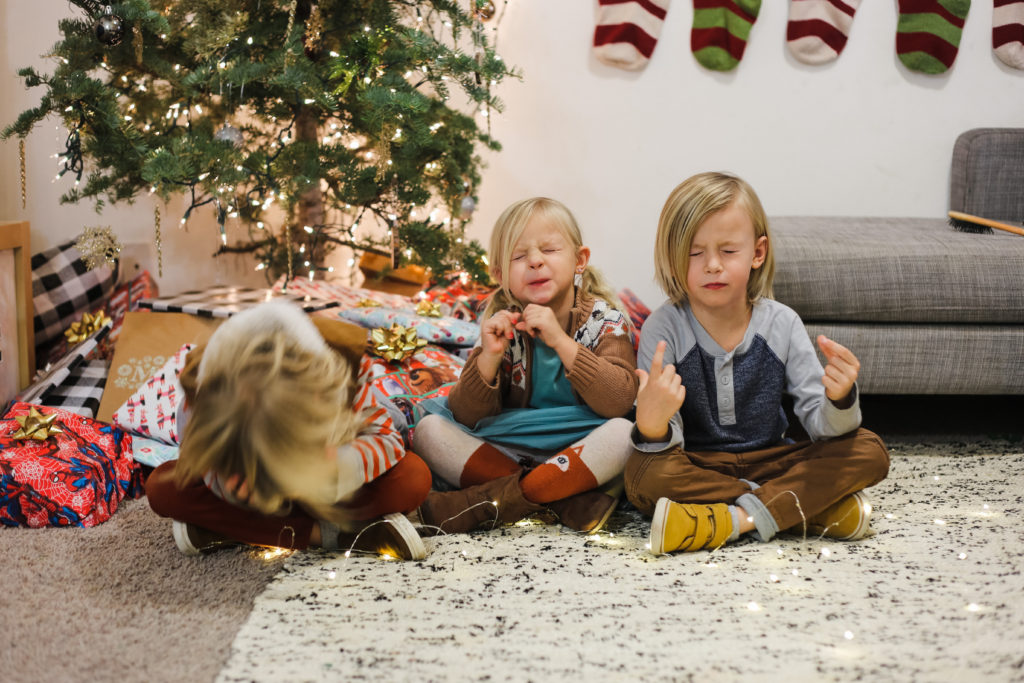 This is probably one oh my favorite under the Christmas tree photos to date. haha
Gibson and Jovi were meditating and Nixon was like, I'm so over this picture business. Love them all so much!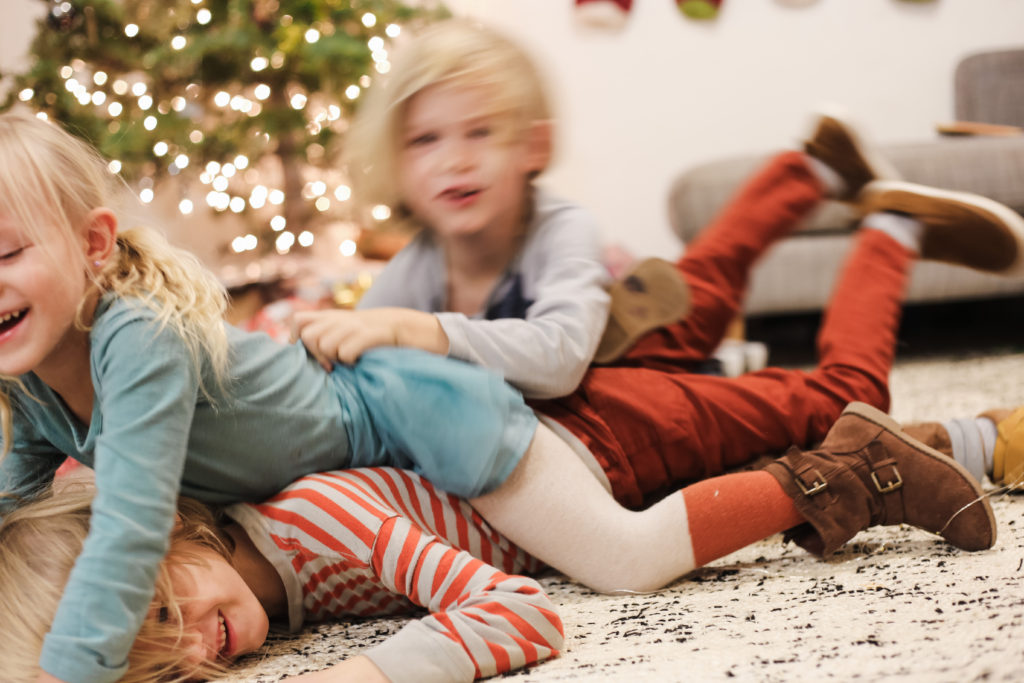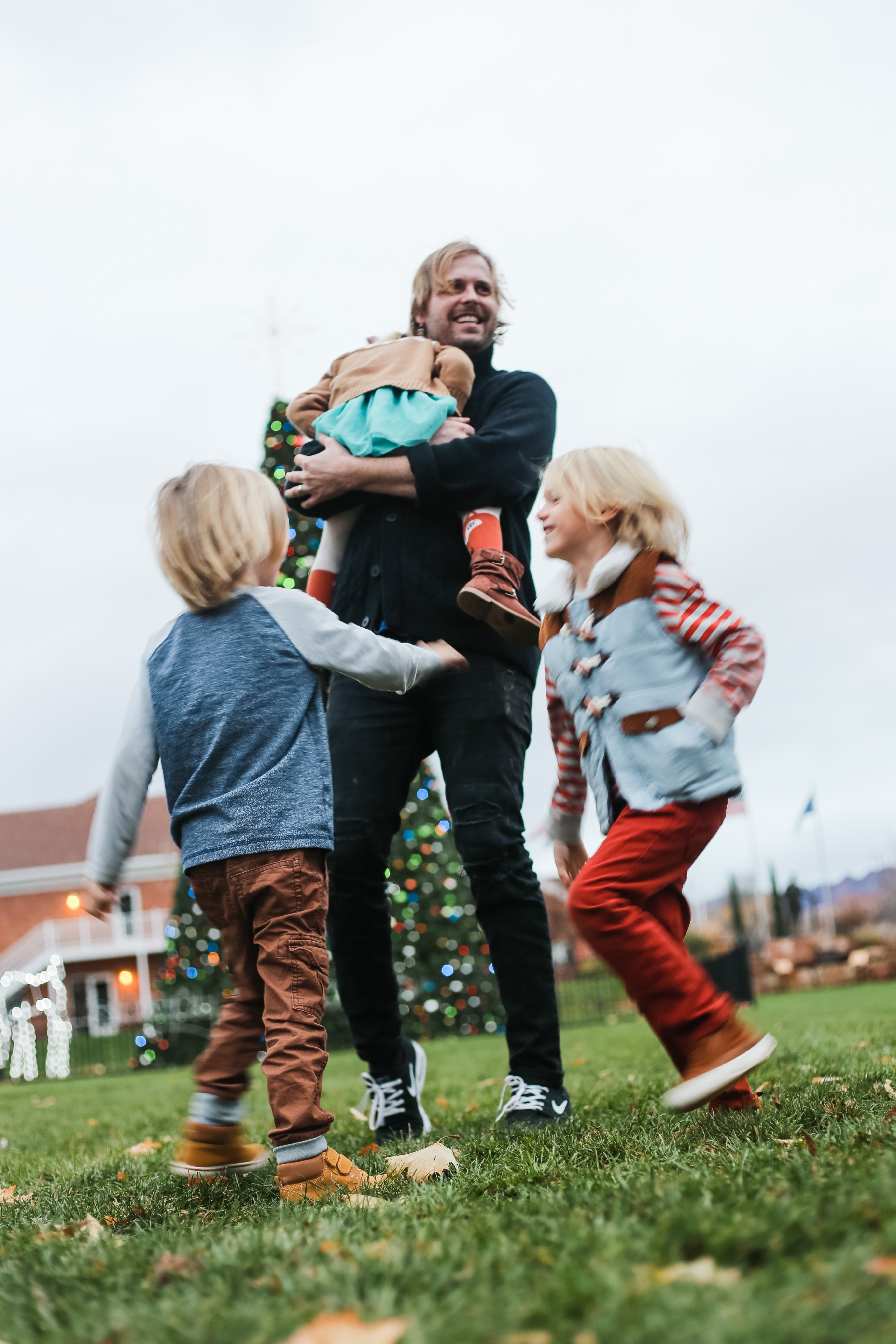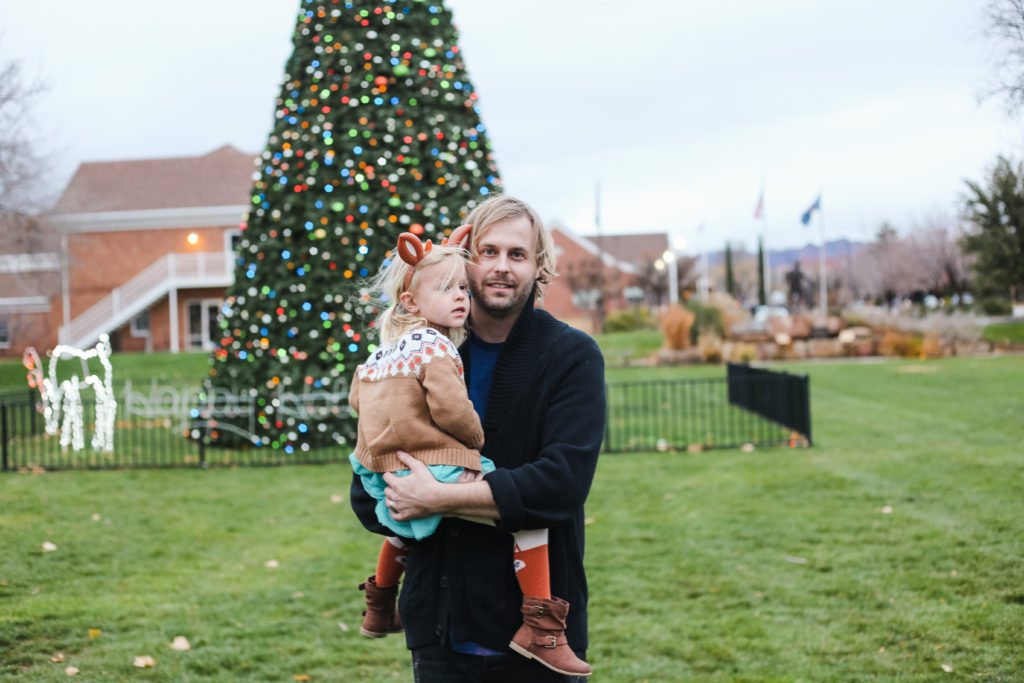 On our way to my parents, I wanted to get our traditional picture in front of the city tree. It started raining right when we got here so it didn't last long but hey, we got one!  
I love this one of Nix trying to race the timer of the camera because of course my remote had to die!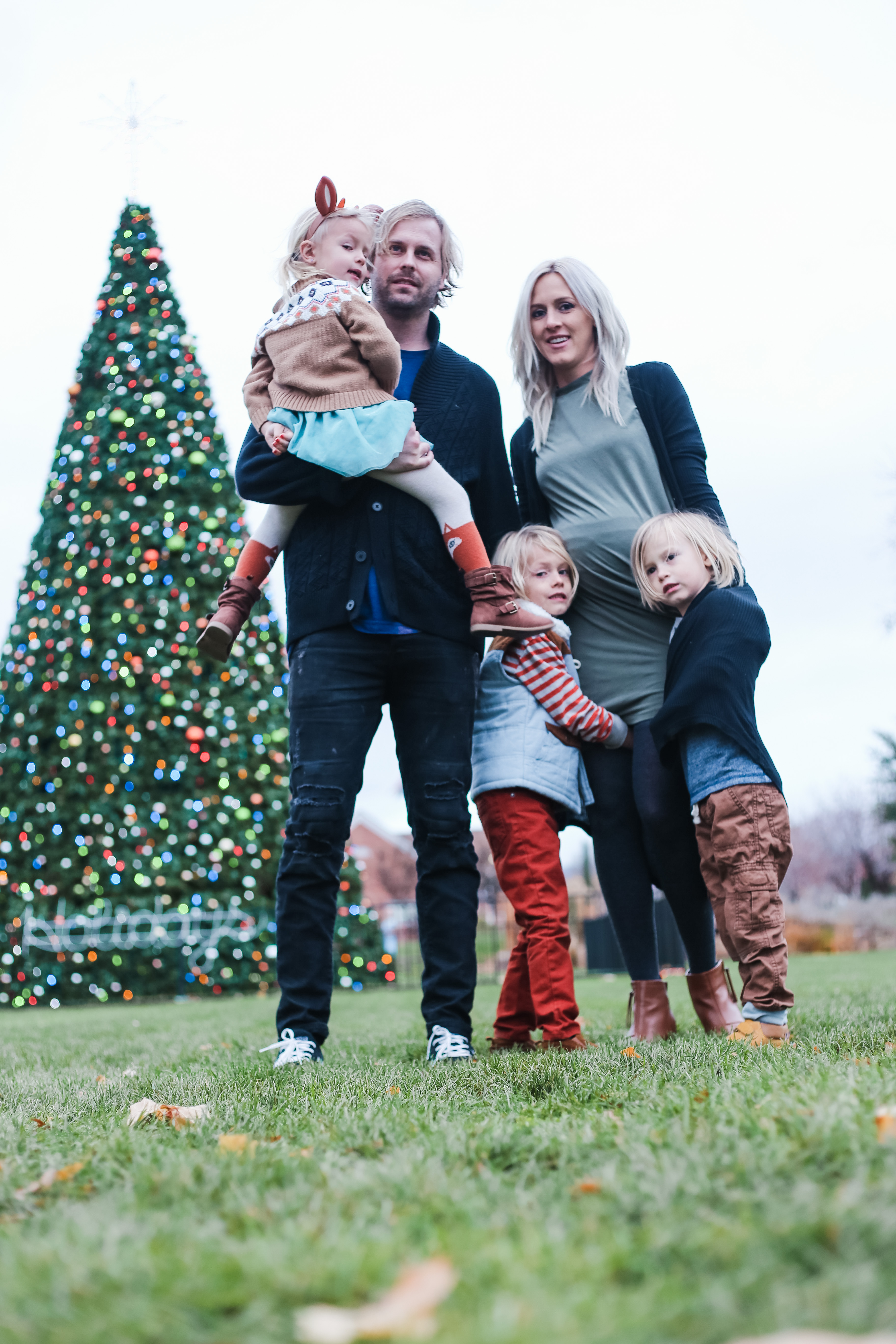 My dress (on sale!) | Gibby's fox tights (similar) & boots 
Here's to 2017!!
xoXox