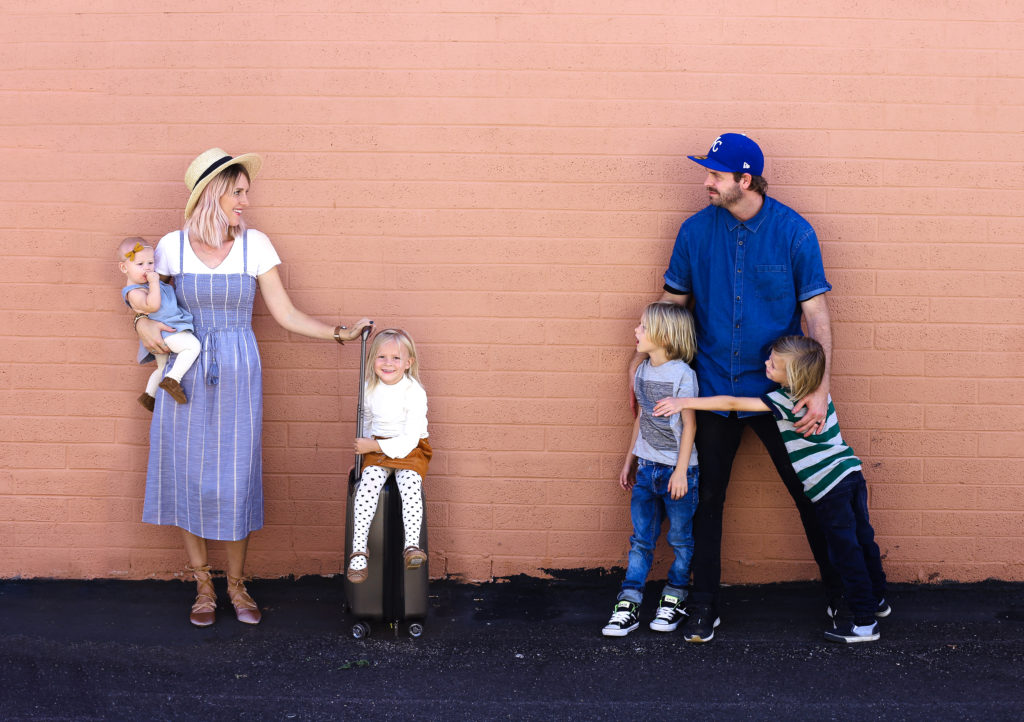 Can you believe Labor Day is just right around the corner?! It really snuck up on us fast! Whether you have big plans or just a trip to a location near by, I hope you get to spend it with those you love! I thought it would be fun to share a few things we are packing for our Labor Day adventures. I'll list them below!
But before I share, I wanted to tell you a little bit about a clothing company I recently discovered called Marks and Spencer. They are a fun and stylish clothing company with styles to dress the entire family from head to toe. This makes clothes shopping for this Mama a whole lot easier!
Okay, now onto the packing!
So I like to try and keep packing as simple as possible. I have one suitcase for the girls and one suitcase for the boys. I plan for how many days we will be gone by pairing up outfits for each day we will be gone, plus throw in a a few extras because — life with kids;)– and I'd rather be a little over packed than under packed. I also try and plan for different occasions depending on our trip, from play clothes to swimming suits to a little more dressed up clothing for dinner outings or special occasions and Marks and Spencer has got our back for all of these!. I'll list what we are packing below!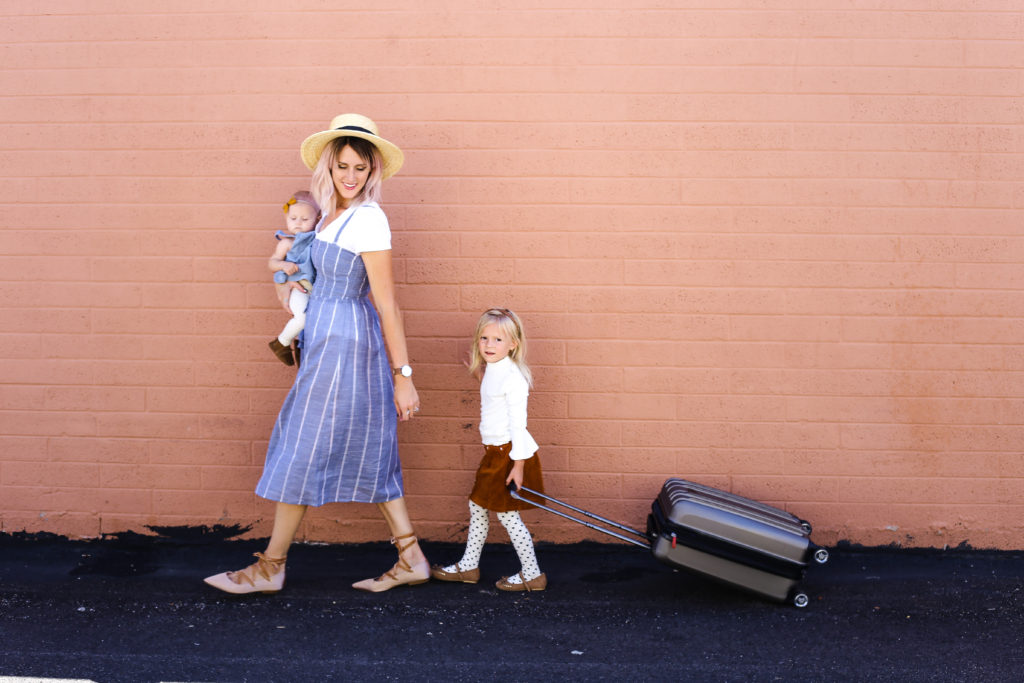 What I'm packing for the girls
Comfy shoes that Gibson can put on herself
Fun patterned tights
This outfit
Shoes for Losee
This spotted swimsuit and this wave print swimsuit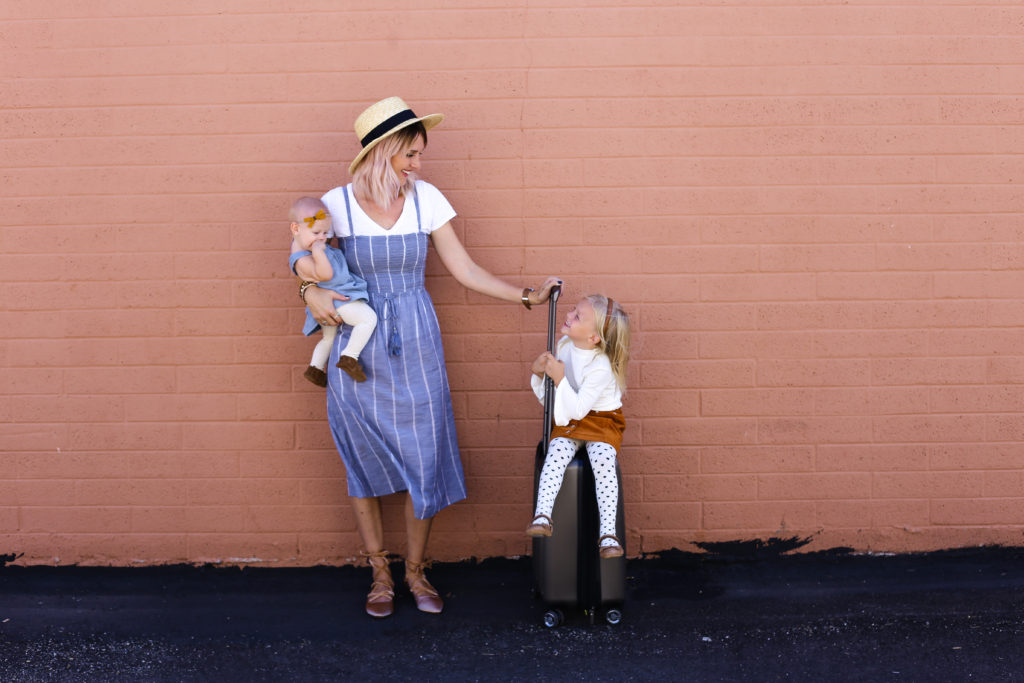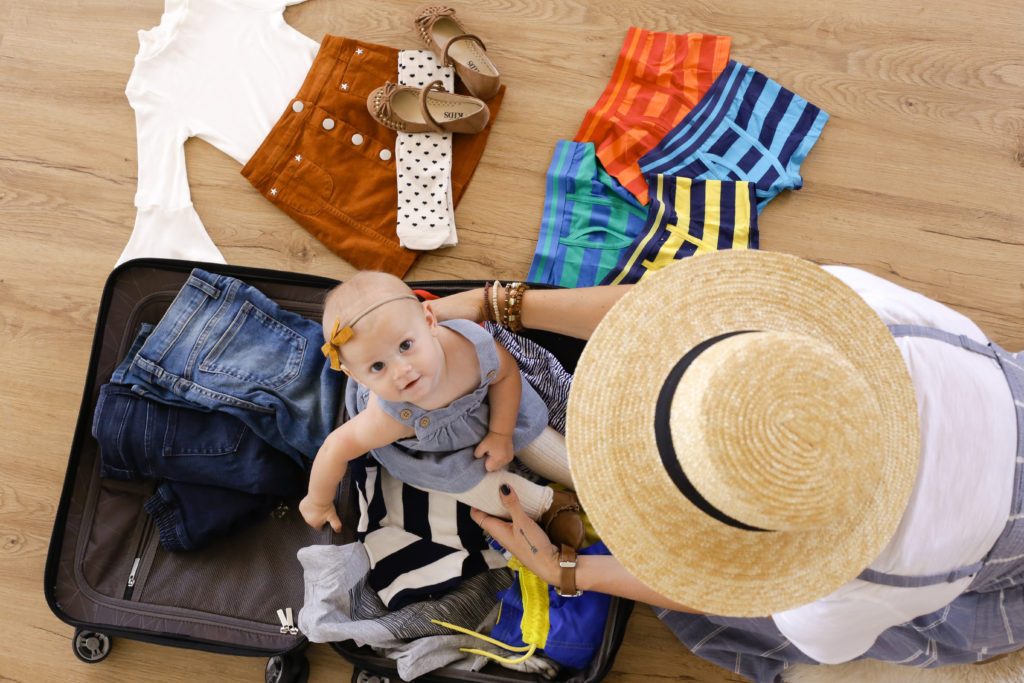 Little Lo is the best helper 🙂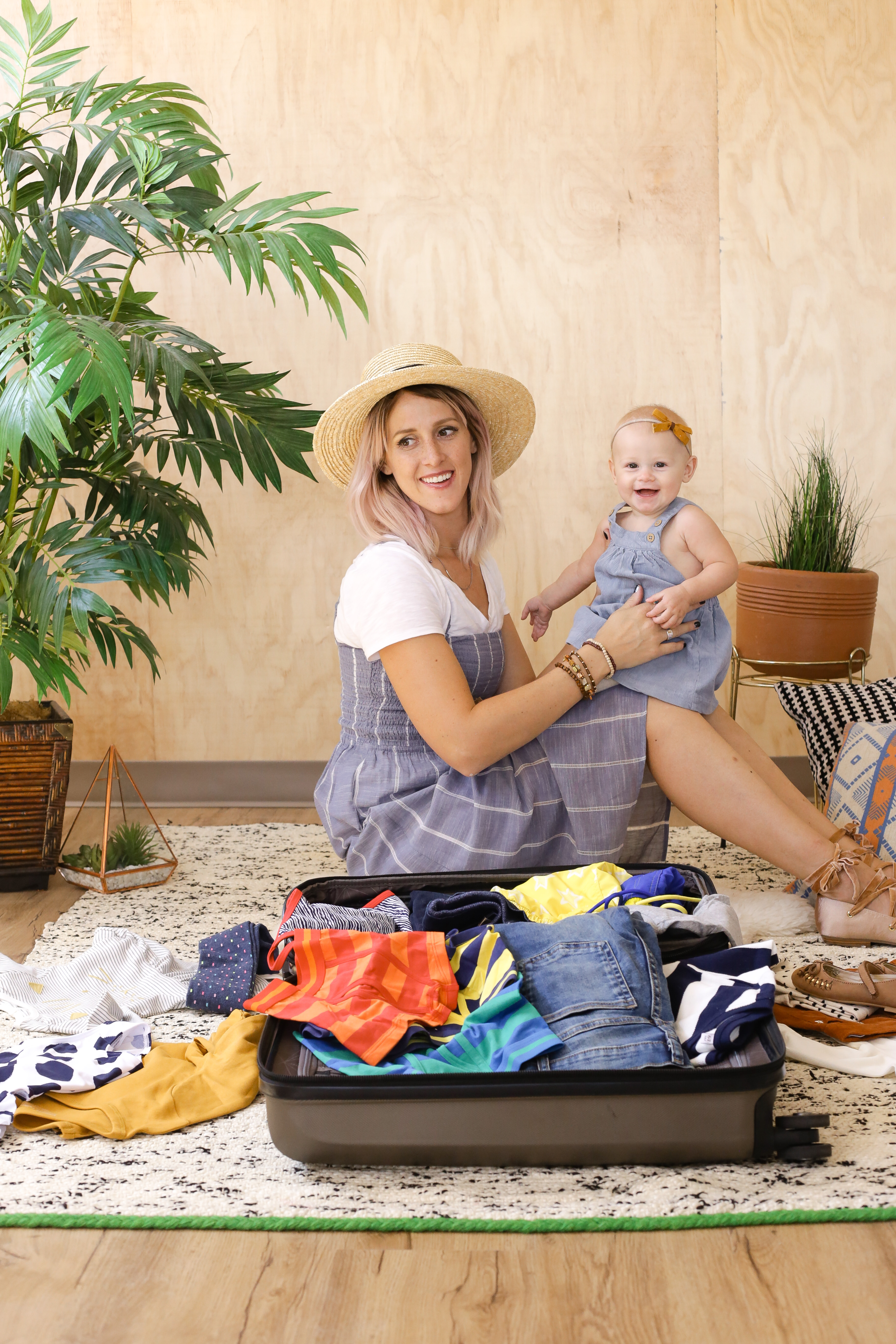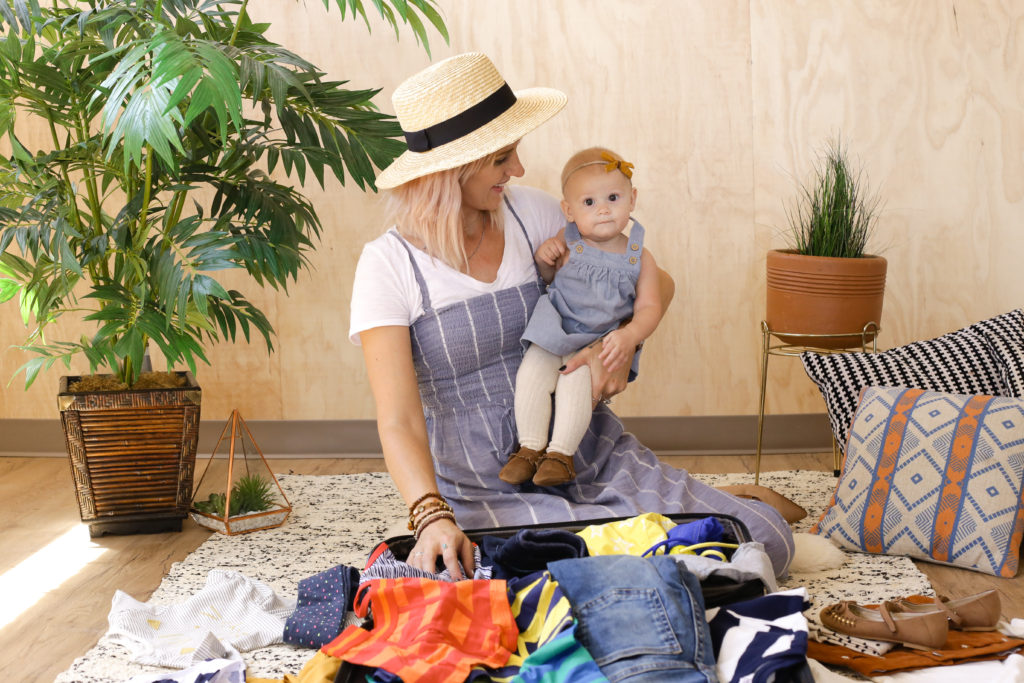 What I'm packing for the boys
These swim shorts
and these striped shirts
Hope everyone has a fun and safe Labor Day weekend!!!
WEARING; | this dress | this hat | and these shoes
Gibson's wearing | this outfit | these tights | and these shoes
Losee's wearing | this jumper | these tights | and these moccs
Nixon's wearing | this shirt | and these jeans
Evan's wearing | this shirt
Jovi's wearing | this shirt | and these jeans
This collaboration was supported and sponsored by Marks & Spencer and Shopping Links
xoXox