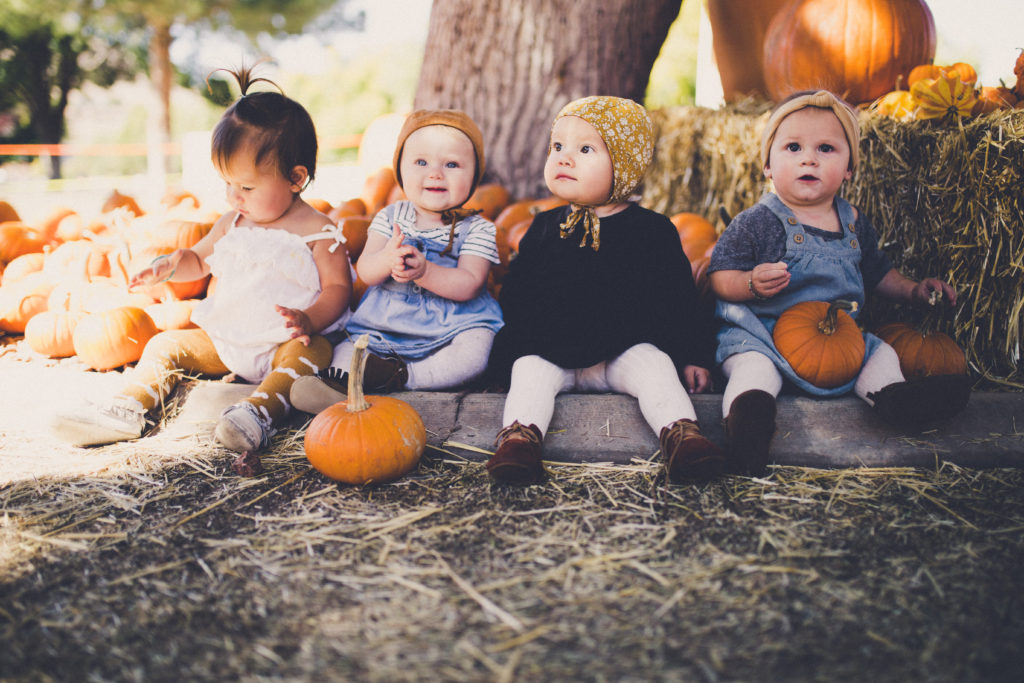 Halloween is here! Can you believe it? Is it just me or does it feel like this year has flown by faster than any other year?! I don't know, maybe it's just me, but I honestly can't believe it's already November tomorrow! Like whaaaat???? so crazy! Last week Best Friend Lindsy came down with her kiddos and we got together with my Sister's Chantelle and Kylie and spent two days park hopping, Pumpkin patching, lunch dates at Café Rio and more park hoping. It was a blast!  Time always flies by a million times faster when we all get together. Between my Sisters, Lindsy and I, we have 12 kiddos and all of our youngest are girls???! They are all close in age and at one point we were all pregnant the same time! It's so fun seeing them all together! We have another friend, Jamie who is usually with us too, So add her three kiddos with our 12 and yeah, it's a pretty fun circus when we are all together!
These photos are from when we stopped by a little pumpkin patch in front of a catholic church. The lady running the pumpkin patch was so sweet and came over to join the fun while we were trying to get a pumpkin pic of all the girlies! She asked what all their names were and was clapping and talking with them trying to get them to all smile, It was so cute. I love nice people!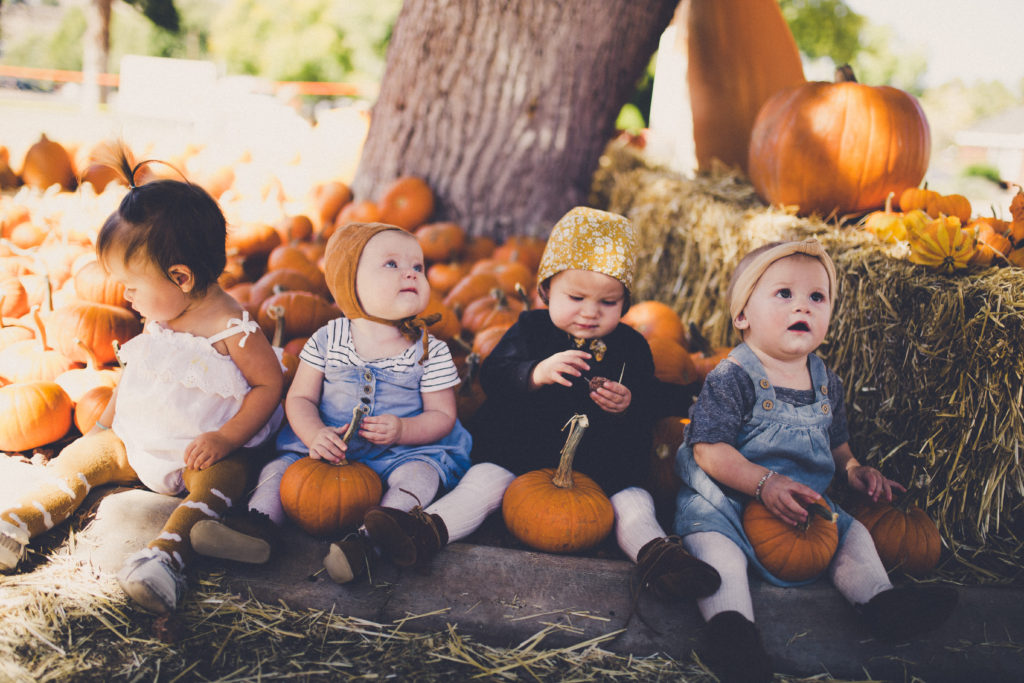 Yui, Novie, Ivy and Losee
The cutest tiny pumpkins. Why are tiny things always 10x more cute!
Love them!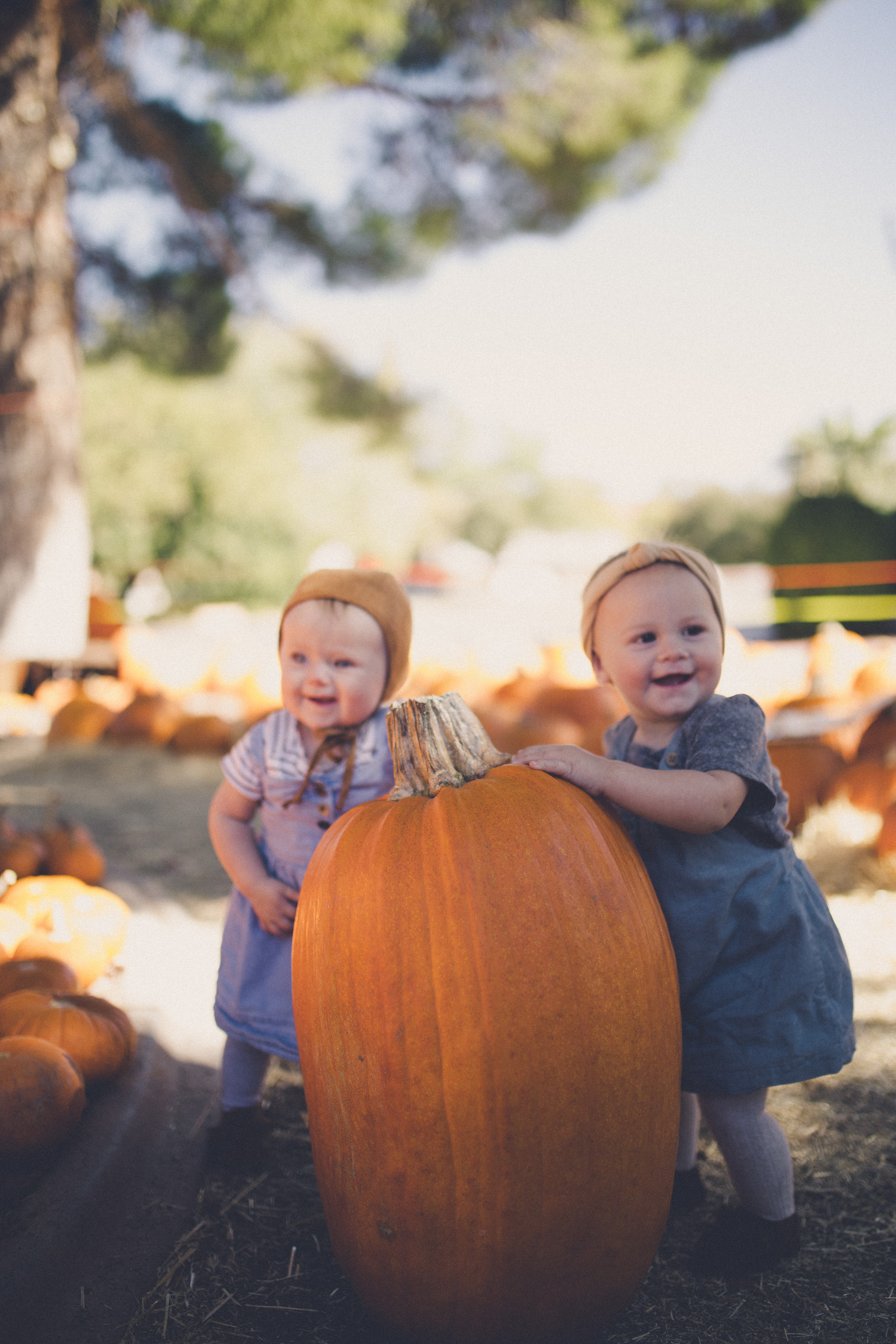 These little cuzzies are only 5 days apart <3
Gibson is always asking to hold baby sis, she's such a good little helper.
They melt me on the daily!!!
p.s My purse/diaper bag is from here xo
Have a fun and safe
H A L L O W E E N ! ! !
xoXox
Save
Save
Save